GOP Leaders Praise Trump's Immigration Plan, Don't Mention Wall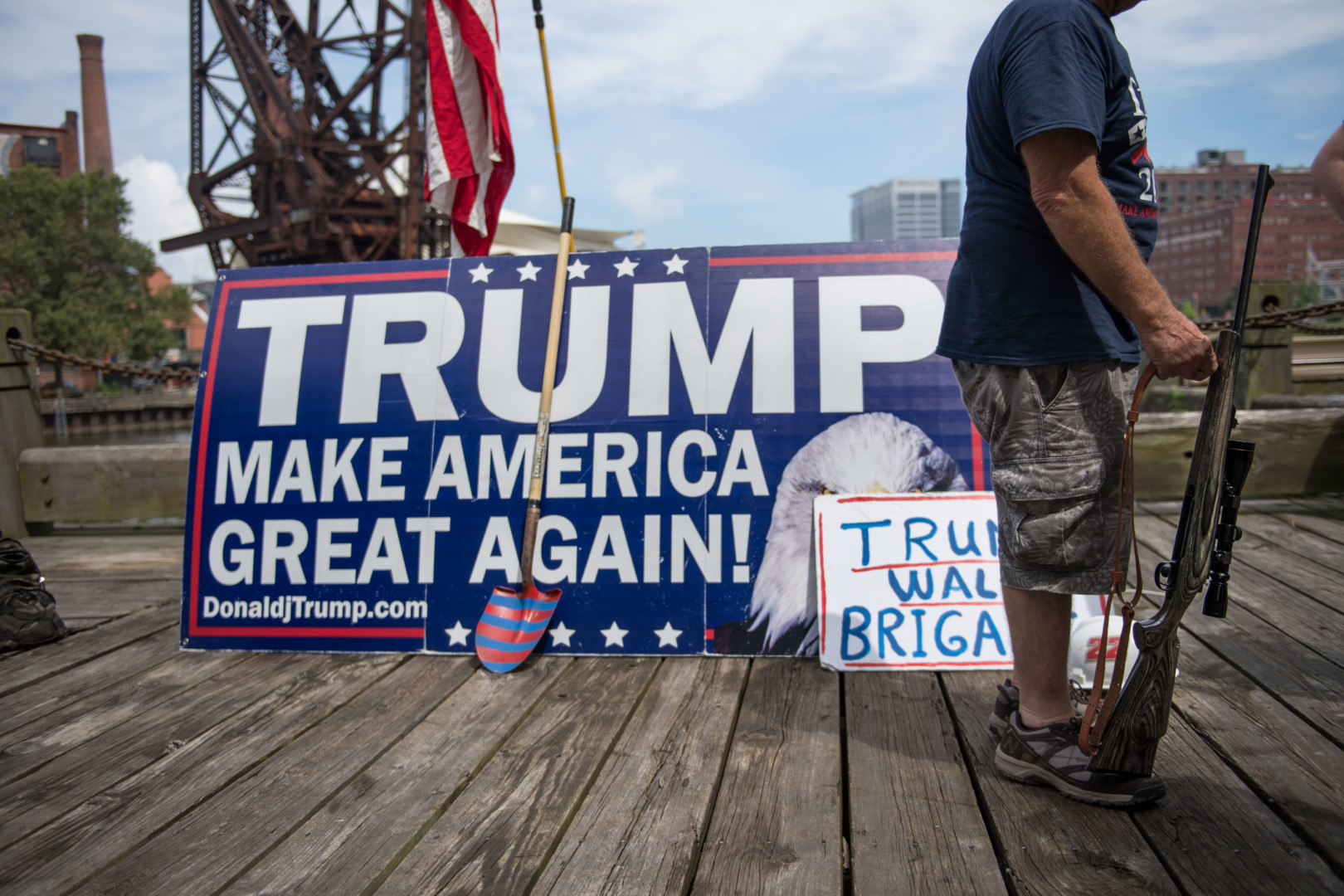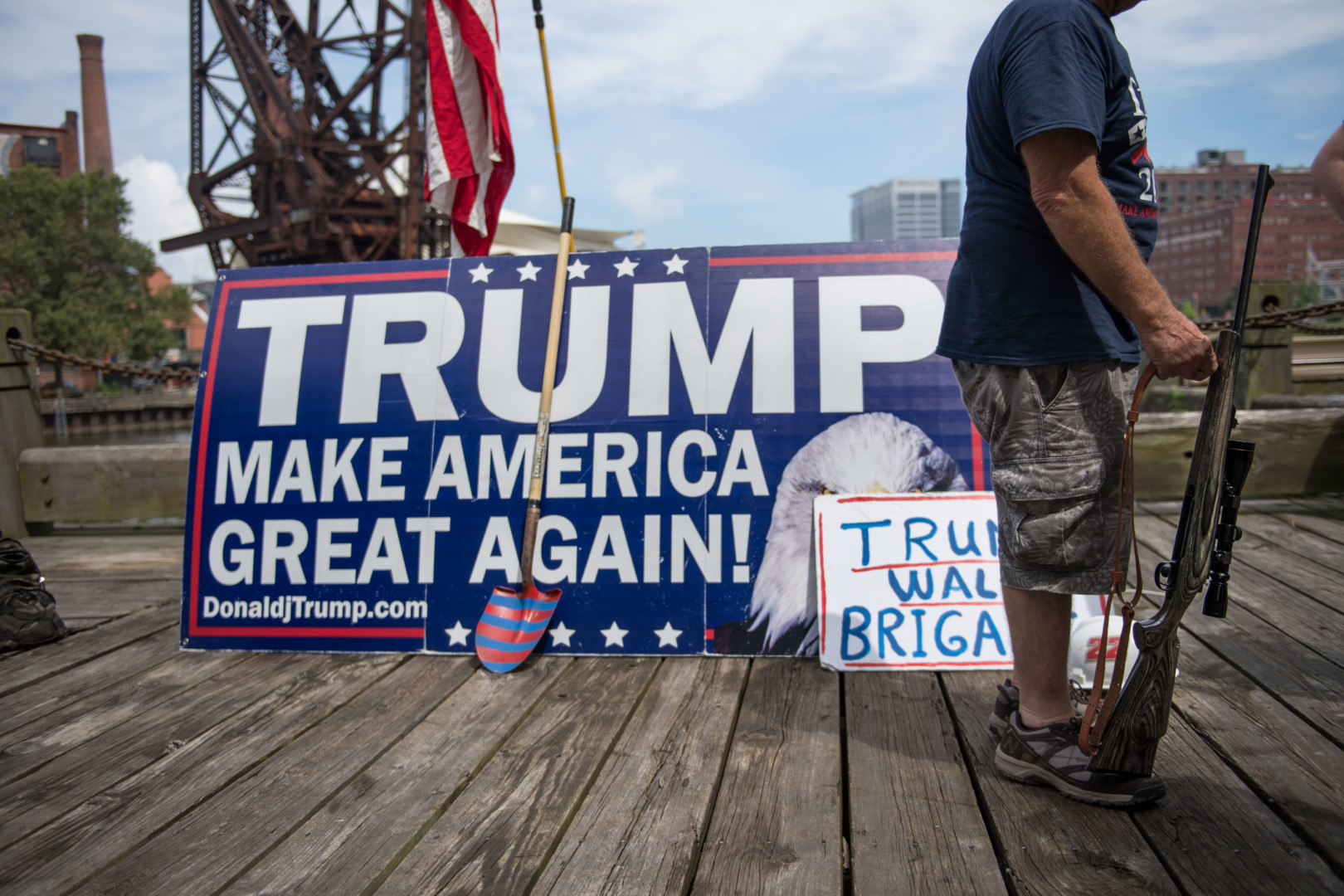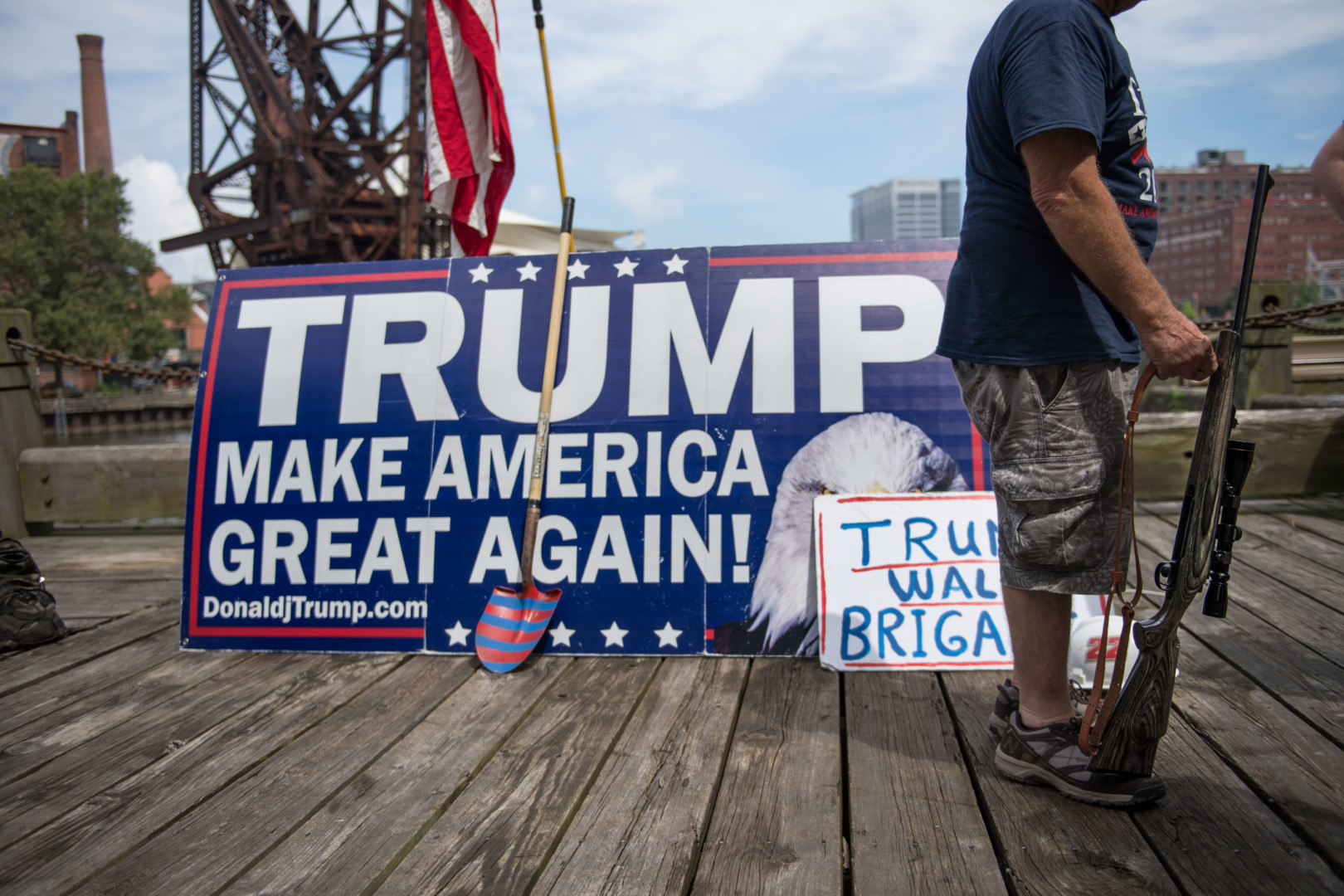 GOP lawmakers praised President Donald Trump's actions on Wednesday to crack down on illegal immigration, applauding a plan that could cost billions to fully implement. 
As Trump signed two executive orders to set the groundwork for an overhaul of the nation's immigration enforcement laws, GOP lawmakers huddled in Philadelphia to discuss how they will deliver on his promises, which include building a wall along the U.S.-Mexico border. Trump has made clear that Congress will have to fund the building of his wall, which the order described as a contiguous and impassable physical barrier, until he can get Mexico to reimburse the U.S.
Trump's orders also strip federal funding from so-called "sanctuary cities" that refuse to comply with the federal government to deport undocumented immigrants. And the plan calls on Congress to appropriate funds to hire 5,000 more border patrol agents.
House Speaker Paul Ryan (R-Wis.) released a statement commending Trump's actions on immigration, though he did not specifically mention the construction of the wall.
"We are committed to working with the administration to stop the influx of illegal immigration along the southern border, protect our homeland, and uphold the rule of law," the Wisconsin Republican said. 
Senate Homeland Security and Governmental Affairs Committee Chairman Ron Johnson (R-Wis.) and House Homeland Security Committee Chairman Michael McCaul (R-Texas) did not specifically mention a physical wall in their statements either. 
As for how the immigration crackdown will be funded, congressional Republicans and the Trump administration are still trying to work that out. AshLee Strong, a spokeswoman for Ryan, told Morning Consult that House Republicans will work through the appropriations process, but a separate spending measure, called a supplemental appropriations bill, is another option under consideration.
"There's an acknowledgment that the administration could send a supplemental but there's no set date. In the meantime, we'll continue to move forward with the appropriations process date unchanged and consider the request when we get it," Strong said Wednesday in an email.
Democrats attacked Trump's plans for a wall as impractical and ineffective.
"I suspect that a lot of Trump supporters would be just as happy with a big statue of a middle finger pointed south, because both are about equally effective as national security strategies," Rep. Luis Gutiérrez (D-Ill.) said in a statement.
House Minority Whip Steny Hoyer, who joined Hispanic leaders on a conference call Wednesday afternoon, blasted Trump for trying to use federal tax dollars to pay for the wall after campaigning on the promise that Mexico will pay for it.
"The fact of the matter is this wall won't work," the Maryland Democrat said.
Asked whether Democrats think some of the chamber's 240 Republicans might join them in opposition to funding the wall, Rep. Tony Cárdenas (D-Calif.) said, "There's no indication the moderate Republicans are going to go along with a $25 billion-plus wall."
Americans are split over building a wall along the southern border, with 47 percent supporting and 45 percent opposing, according to a Morning Consult/POLITICO survey conducted over the weekend. Another survey, taken in early September, found nearly identical results.
Nearly 8 in 10 Republicans are for the wall, while roughly the same percentage of Democrats are against it. Self-described independents are split, with 43 percent supporting the construction of a wall and 46 percent opposing it.
Among a list of global challenges, Americans said illegal immigration was the 4th-biggest threat to the U.S.