McCain to Trump: 'We Are Not Bringing Back Torture'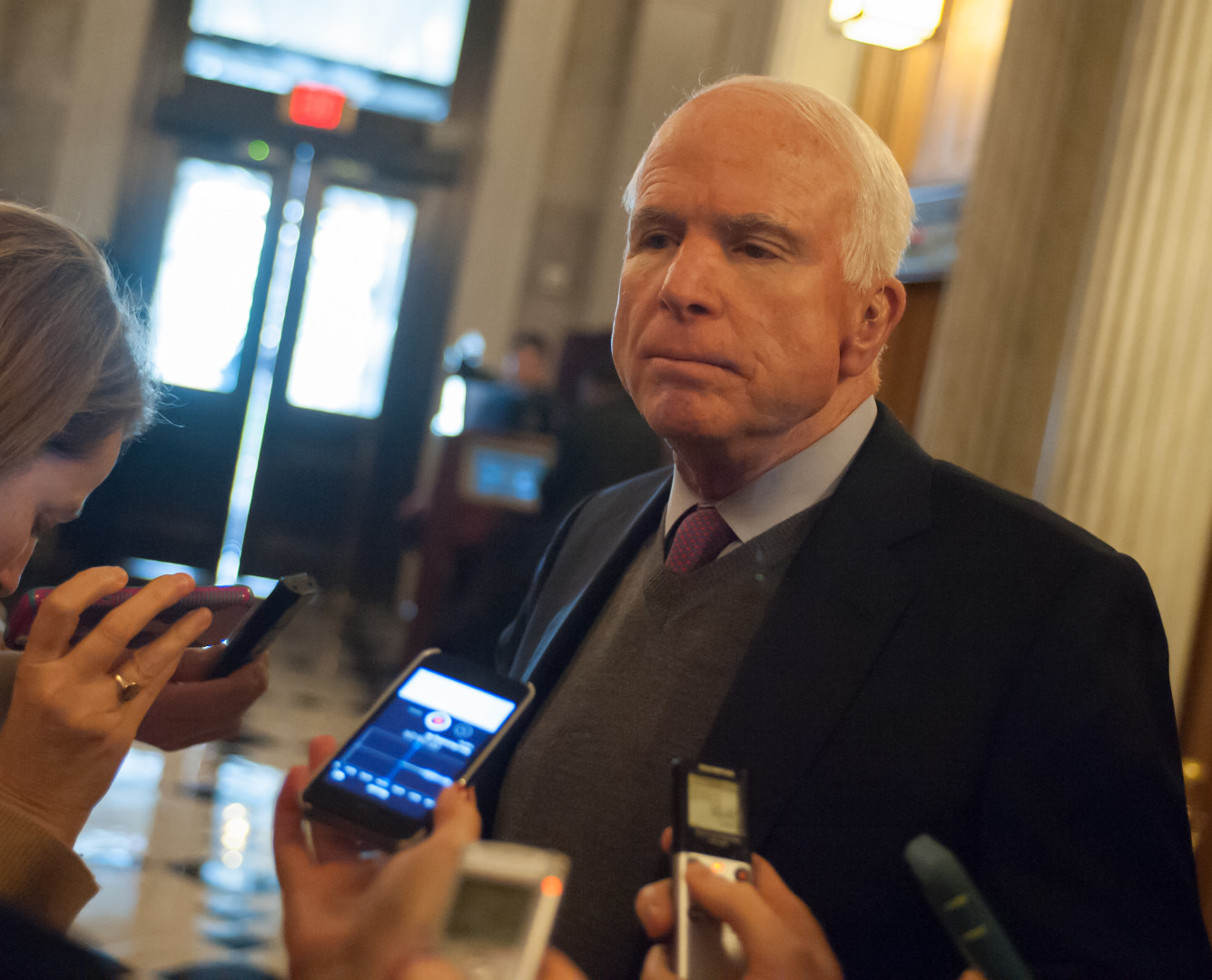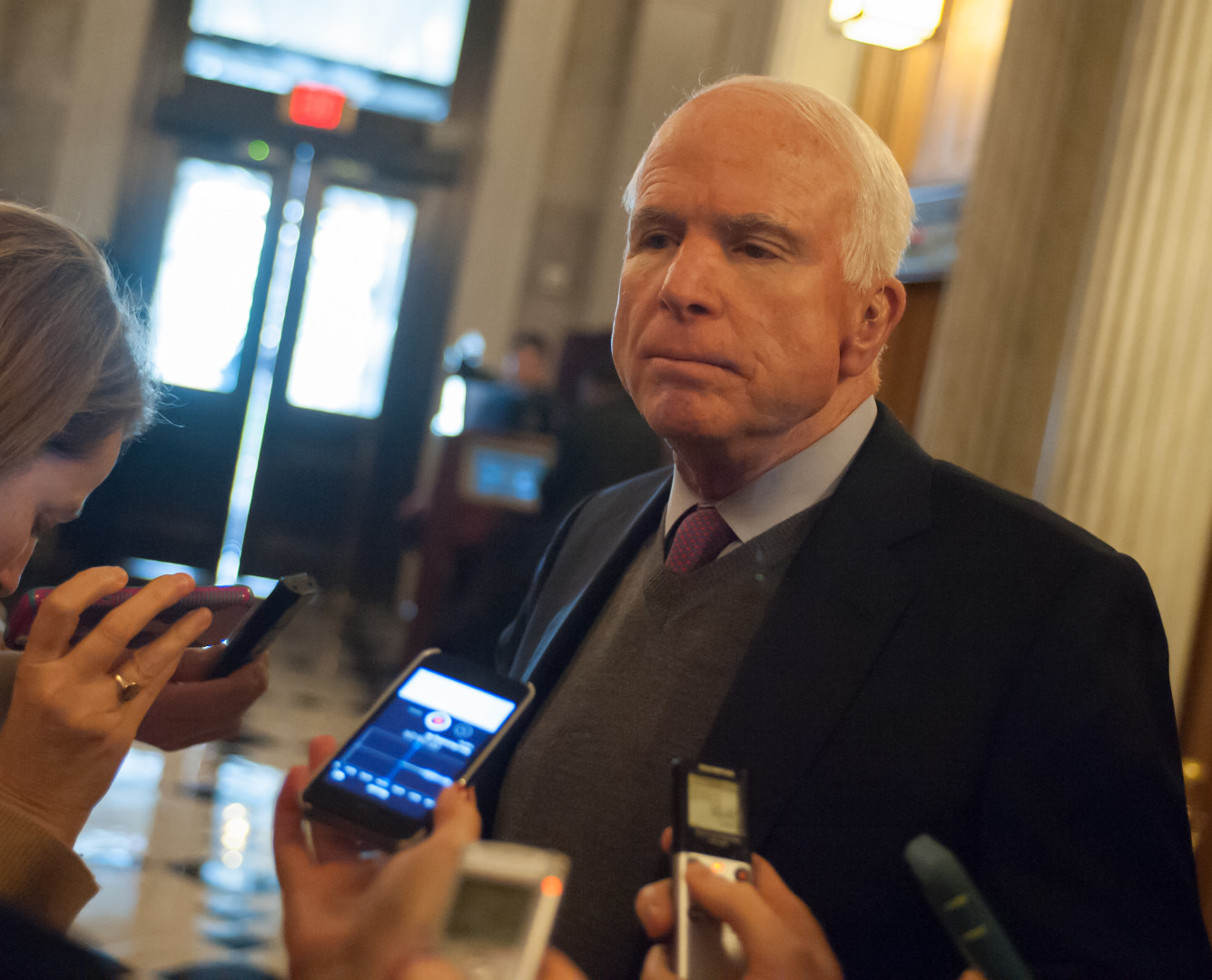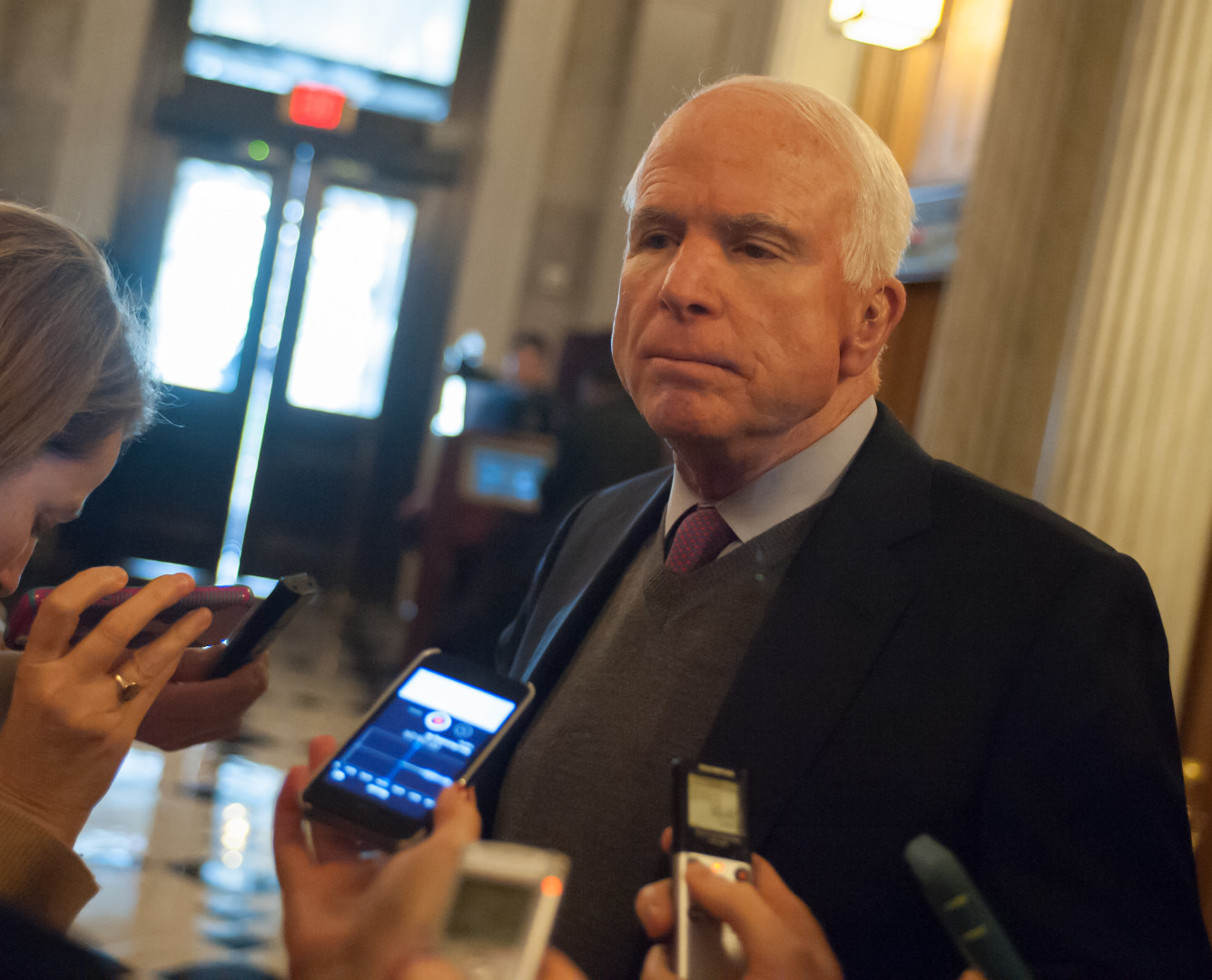 Senate Armed Services Committee Chairman John McCain on Wednesday said U.S. law is clear in its prohibition against torture, and that executive orders can't loosen those restrictions.
The Arizona Republican, who was tortured as a prisoner during the Vietnam War, issued his statement after The New York Times and other news outlets published articles saying the Trump administration has drafted an executive order that would clear the way for reopening secret prisons, removing the International Red Cross' access to prisoners and reviewing interrogation techniques.
In his statement Wednesday, McCain pointed to the Army Field Manual, which he said does not allow for "waterboarding or other forms of enhanced interrogation." He also noted that Defense Secretary James Mattis and Central Intelligence Agency Director Mike Pompeo have said they support adhering to the interrogation requirements laid out in the manual.
"I am confident these leaders will be true to their word," McCain said. "The President can sign whatever executive orders he likes. But the law is the law. We are not bringing back torture in the United States of America."
House Minority Leader Nancy Pelosi on Wednesday said she agrees with McCain.
"It does not support our values but also endangers our people who are there, whether it's from a security standpoint for the intelligence community or the military," the California Democrat said Wednesday during a news conference on Capitol Hill. "It is not about our values as a country. And don't ask me, just ask John McCain and others."
White House Press Secretary Sean Spicer said the draft document cited by the New York Times and other news outlets didn't come from the White House.
"It is not a White House document, I have no idea where it came from," Spicer said at Wednesday's press briefing, adding that President Donald Trump did not order its drafting. "To the best of my knowledge, he hasn't seen it."
When asked about whether Trump is considering reopening secret prisons or bringing back waterboarding, Spicer said he won't "start answering hypotheticals that are floating around."
Amir Nasr contributed to this story.
This story has been updated to include comments from the White House.