McConnell Not Expecting Democratic Cooperation on Tax Reform, Health Care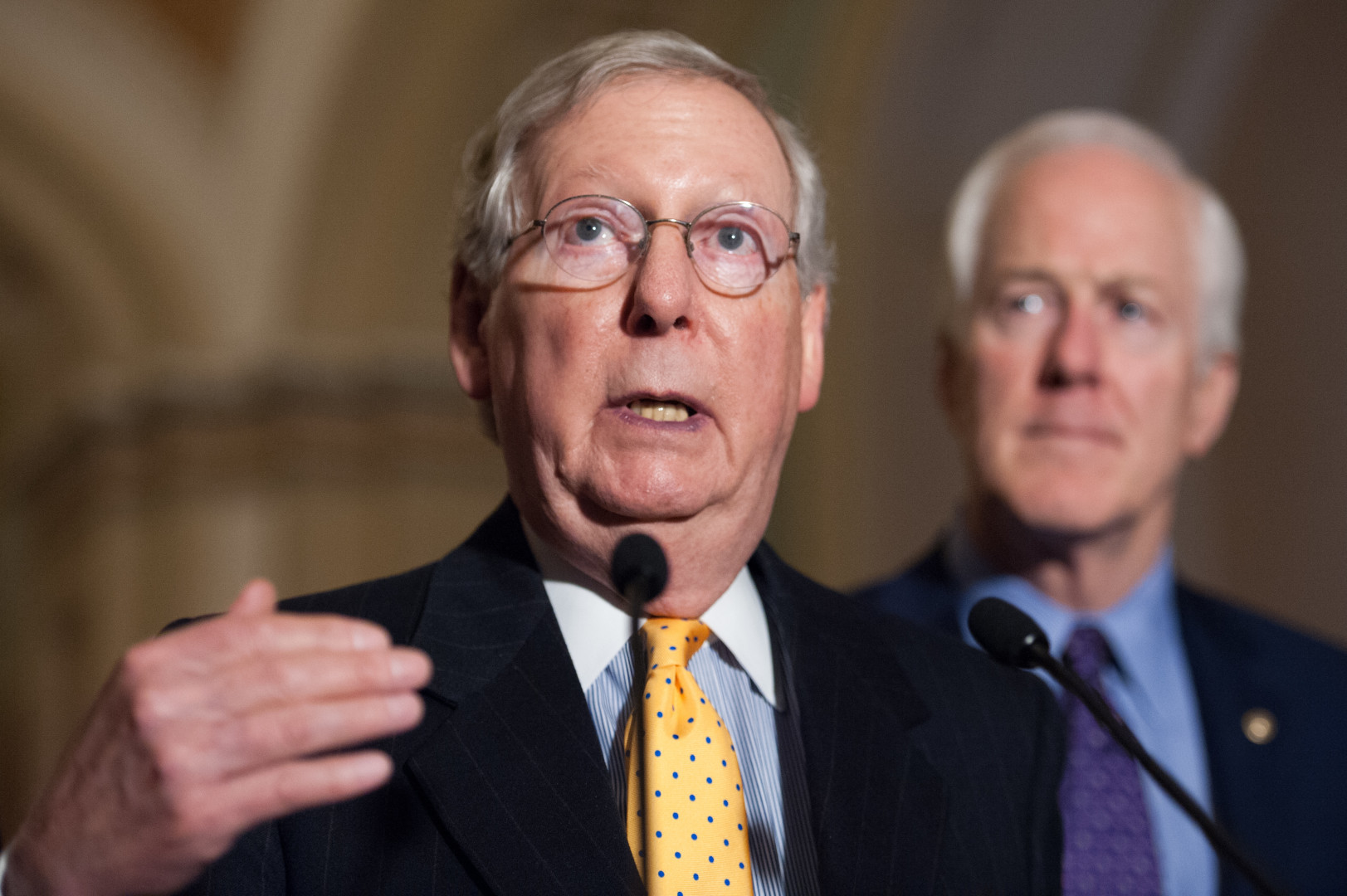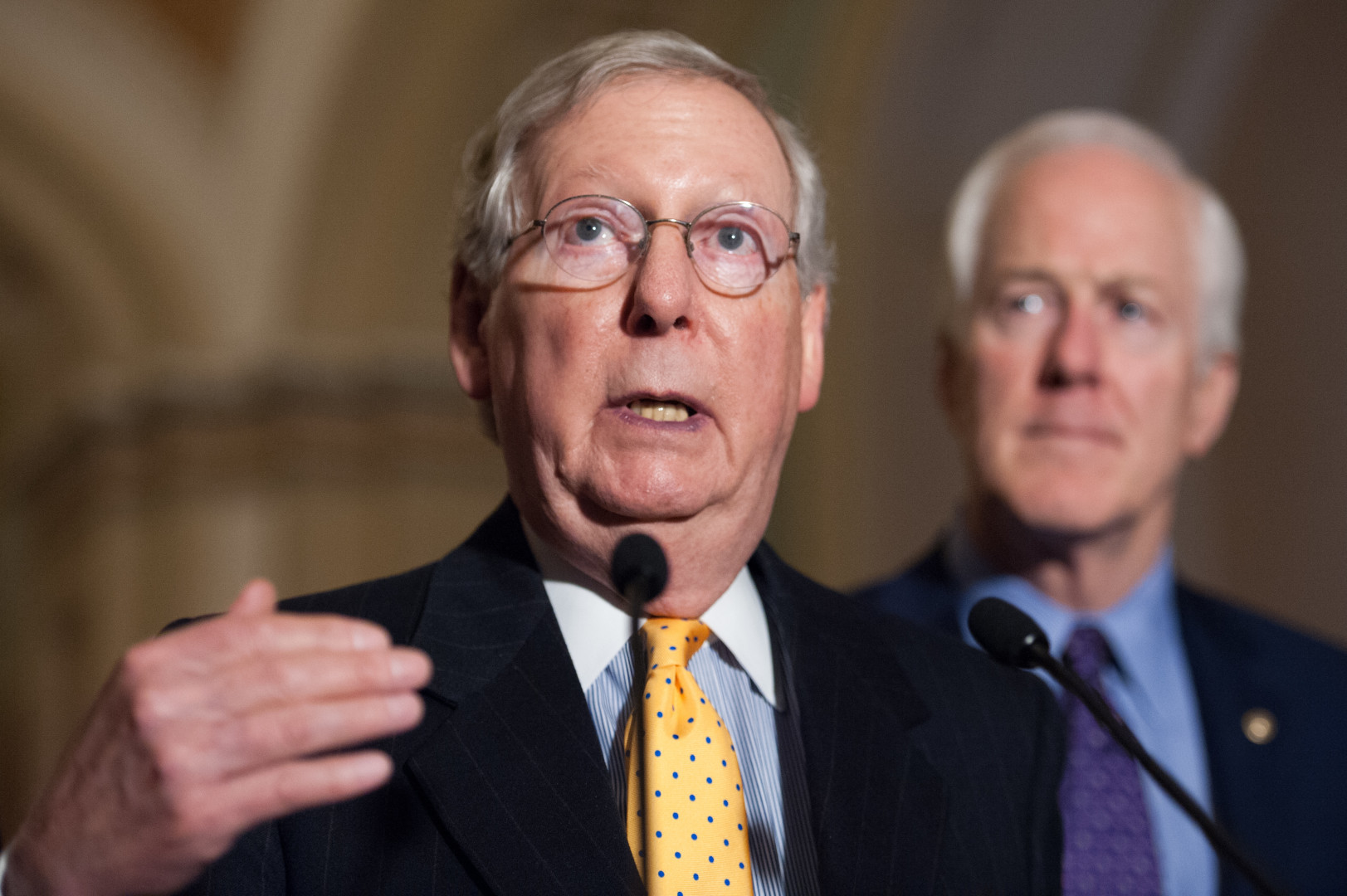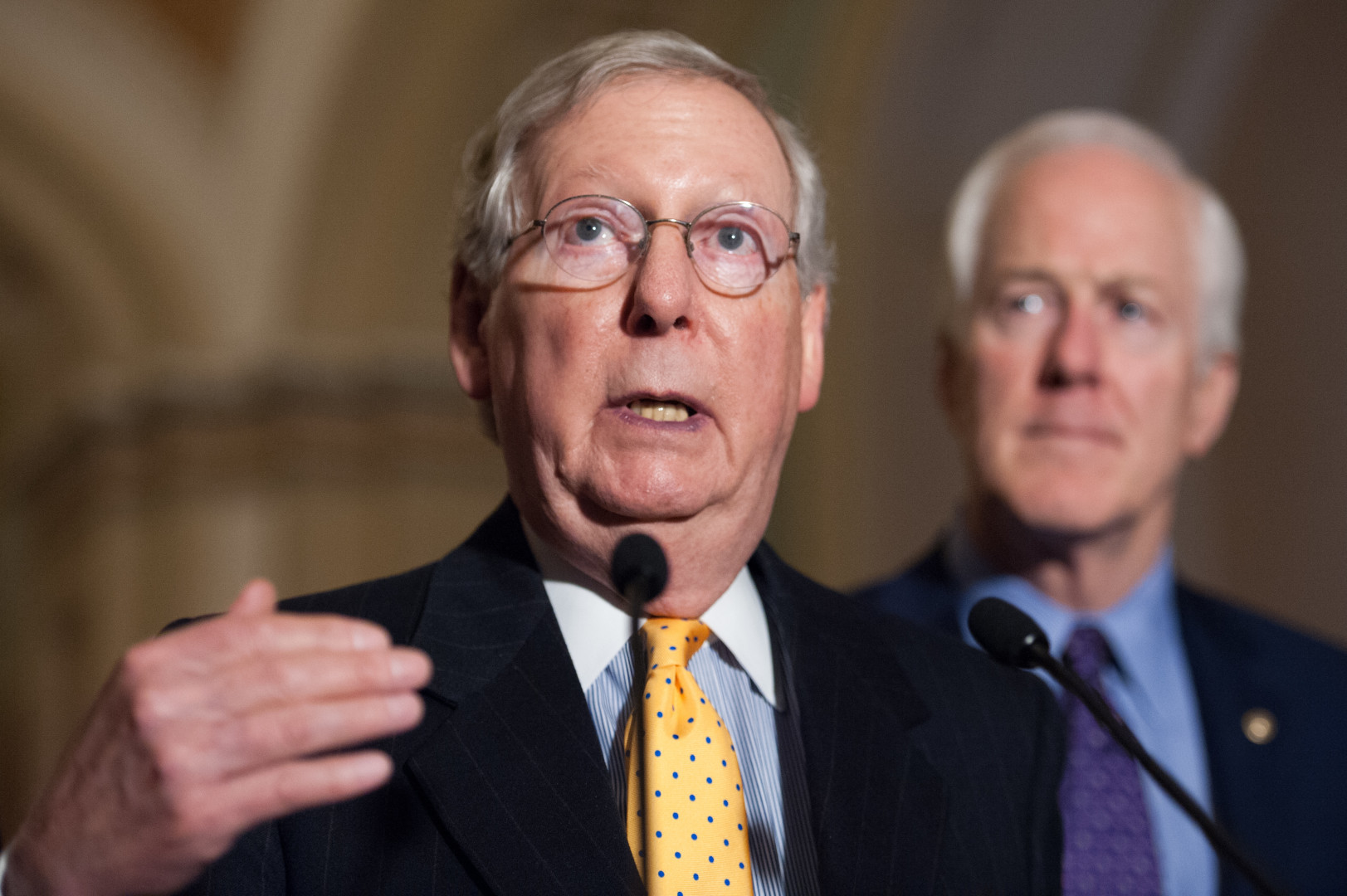 PHILADELPHIA — Senate Majority Leader Mitch McConnell (R-Ky.) on Thursday said he does not expect Democrats to work with the Republican congressional majority on health care or tax reform, the top two legislative priorities for GOP lawmakers this year.
"[On] both of those, we anticipate having little or no Democratic cooperation," McConnell told reporters at the annual Republican legislative retreat in Philadelphia.
McConnell and House Speaker Paul Ryan (R-Wis.) said a comprehensive tax overhaul and repealing and replacing the Affordable Care Act are the main objectives for the first half of 2017.
McConnell reiterated that he plans to work with House GOP leaders on moving tax reform and ACA changes through the budget reconciliation process, which would avoid a potential Democratic filibuster in the Senate. Lawmakers will "aspire" to finish up legislative efforts on taxes and health care by the August recess, Ryan said, though he held open the door to passage of tax legislation later in the year.
Ryan said that some of Congress' statutory deadlines — April 28, when government funding expires, and Sept. 30, the end of the fiscal year — will "help guide us."
"We don't want to set arbitrary deadlines on things, we want to get things right," he said.
Any legislation designed to repeal Obamacare will likely include some provisions for its replacement. Additional components could get lumped in with other must-pass bills, including the reauthorization of the Children's Health Insurance Program and the Food and Drug Administration user fees by Sept. 30.
Ryan and McConnell were also asked about the possible effects of their legislative agenda on the national deficit. The GOP leaders said they don't intend to grow government spending without offsets.
"If we're going to be spending on things like, say, infrastructure, we're going to find the fiscal space to pay for that in our spring budget," Ryan said.