McCain Warns Trump on Lifting Russia Sanctions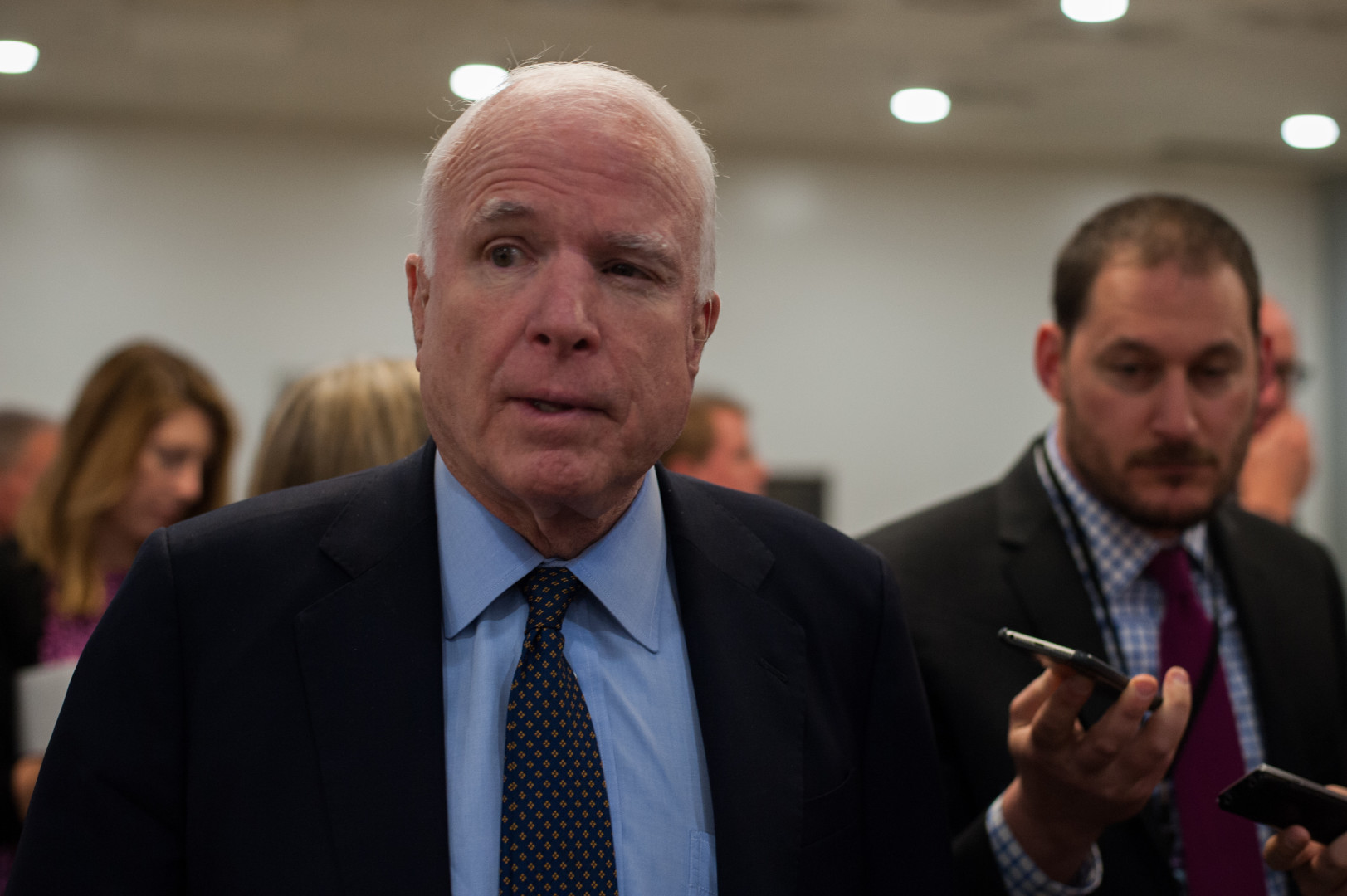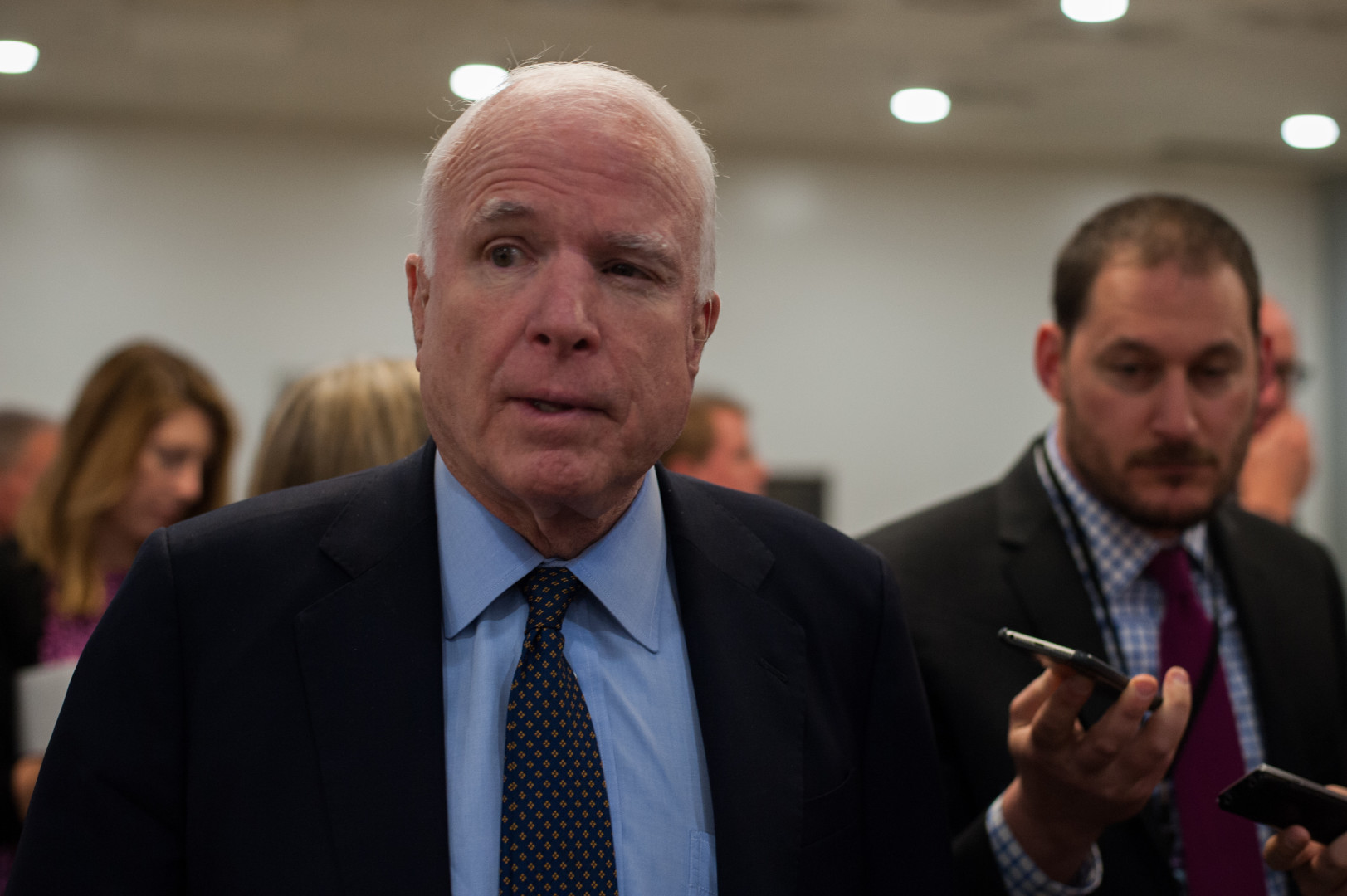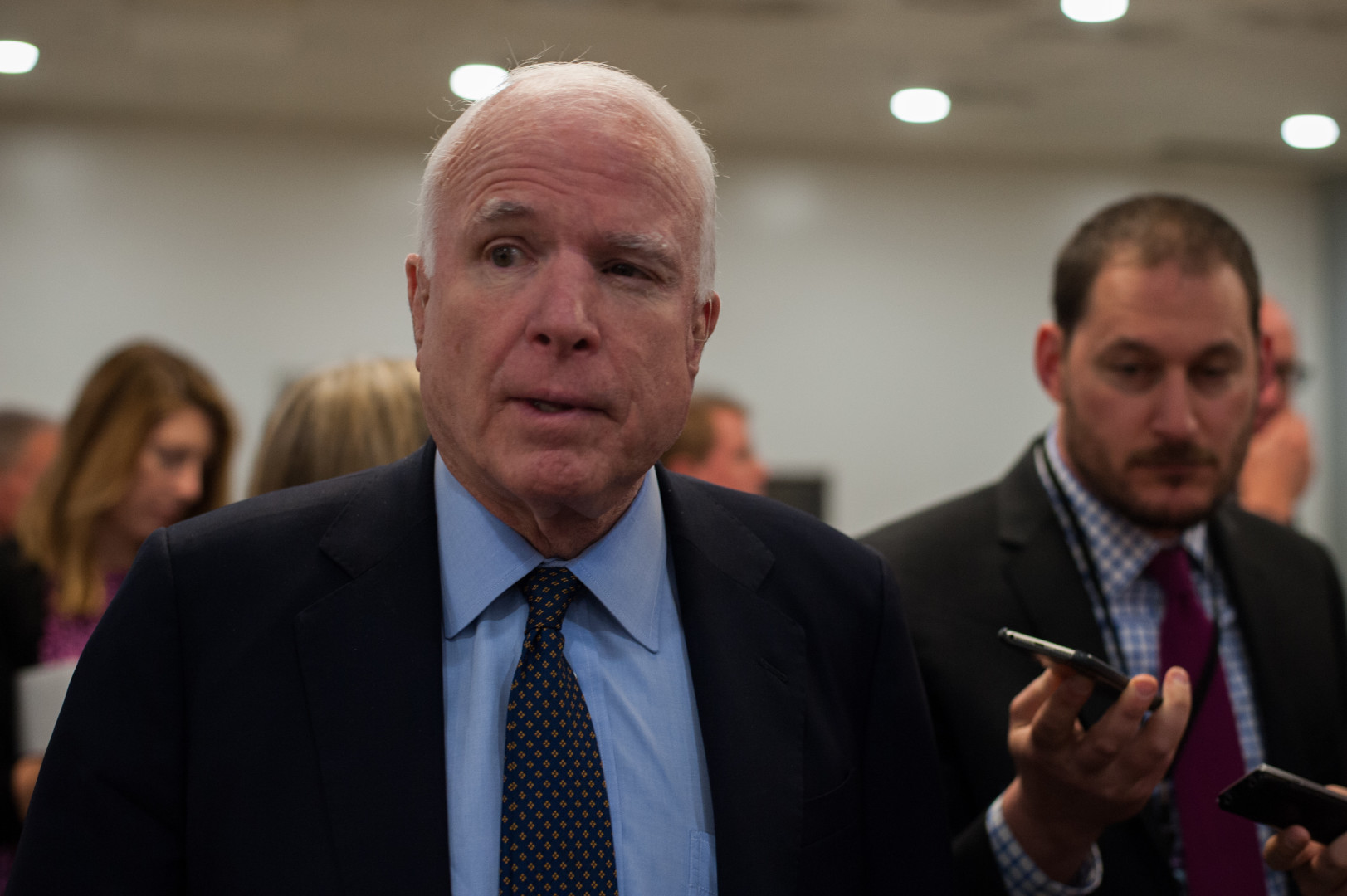 Sen. John McCain is vowing to fight if President Donald Trump moves to lift economic sanctions against Russia, ahead of the president's Saturday phone call with President Vladimir Putin.
In a statement on Friday, the Arizona Republican pledged to work in the Senate "to codify sanctions against Russia into law" if Trump moves to lift them.
"I hope President Trump will put an end to this speculation and reject such a reckless course," said McCain, one of Trump's chief Republican antagonists on Capitol Hill. "If he does not, I will work with my colleagues to codify sanctions against Russia into law."
McCain also warned Trump against trying to reset relations with Putin, who he said is trying to undermine American national security interests.
"He believes that strengthening Russia means weakening America," McCain said. "President Trump should remember this when he speaks to Vladimir Putin. He should remember that the man on the other end of the line is a murderer and a thug who seeks to undermine American national security interests at every turn. For our commander-in-chief to think otherwise would be naïve and dangerous."
The statement lists Russia's illegal annexation of Crimea and invasion of Ukraine, as well as the former Cold War adversary's bombing of civilians in Syria, aggressive actions toward NATO countries and its meddling in the 2016 U.S. presidential election.
"In just the last three years under Vladimir Putin, Russia has invaded Ukraine, annexed Crimea, threatened NATO allies, and intervened militarily in Syria, leaving a trail of death, destruction, and broken promises in his wake," McCain said, adding, "And in the most flagrant demonstration of Putin's disdain and disrespect for our nation, Russia deliberately interfered in our recent election with cyberattacks and a disinformation campaign designed to weaken America and discredit Western values."
Before former President Barack Obama left office, he imposed new economic sanctions against Russia and expelled 35 Russian diplomats. Sensing an opportunity to reset U.S.-Russia relations under Trump, who has heaped praise on Putin and suggested he would consider lifting the sanctions, the Kremlin did not take retaliatory action.