McConnell Guarantees Supreme Court Confirmation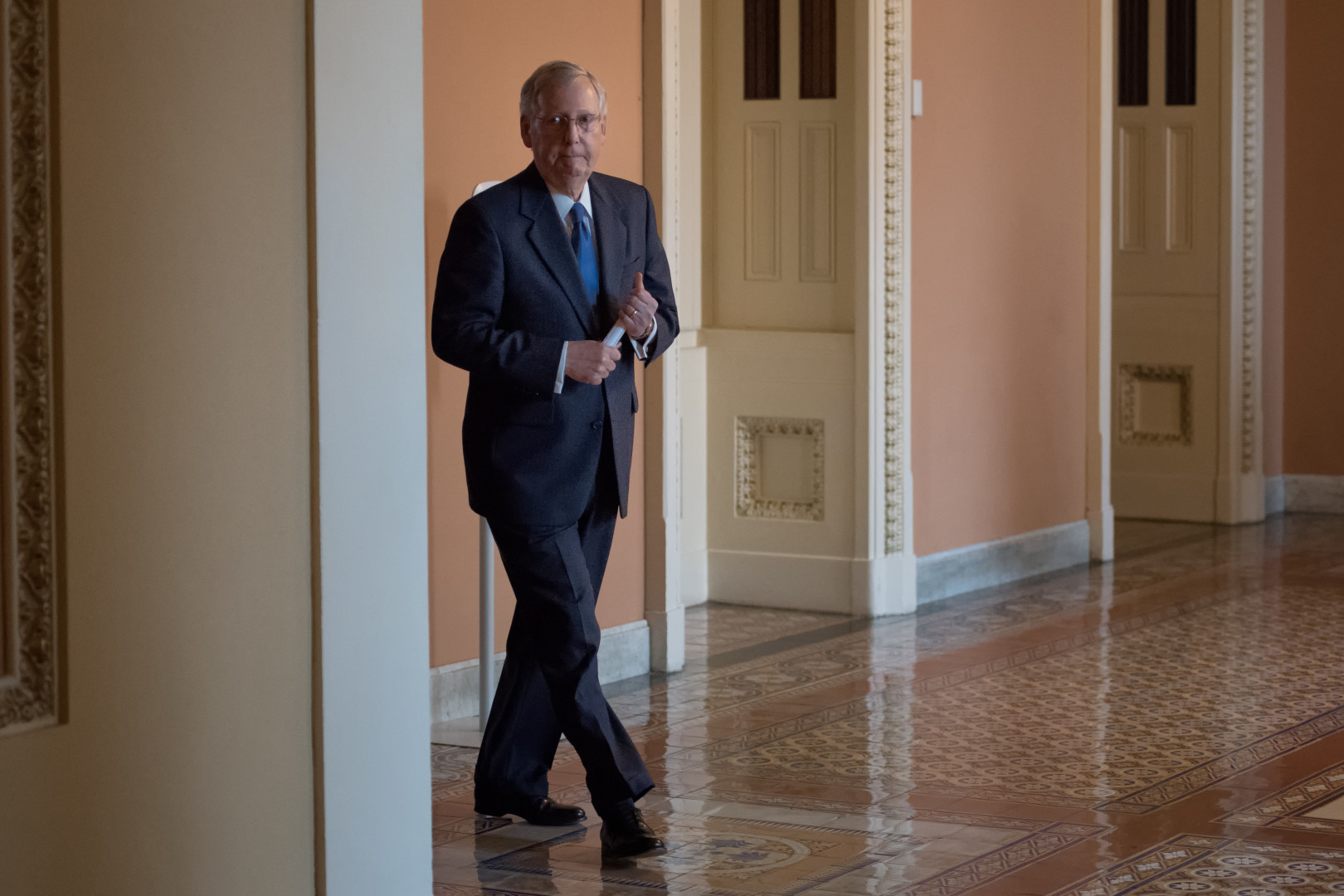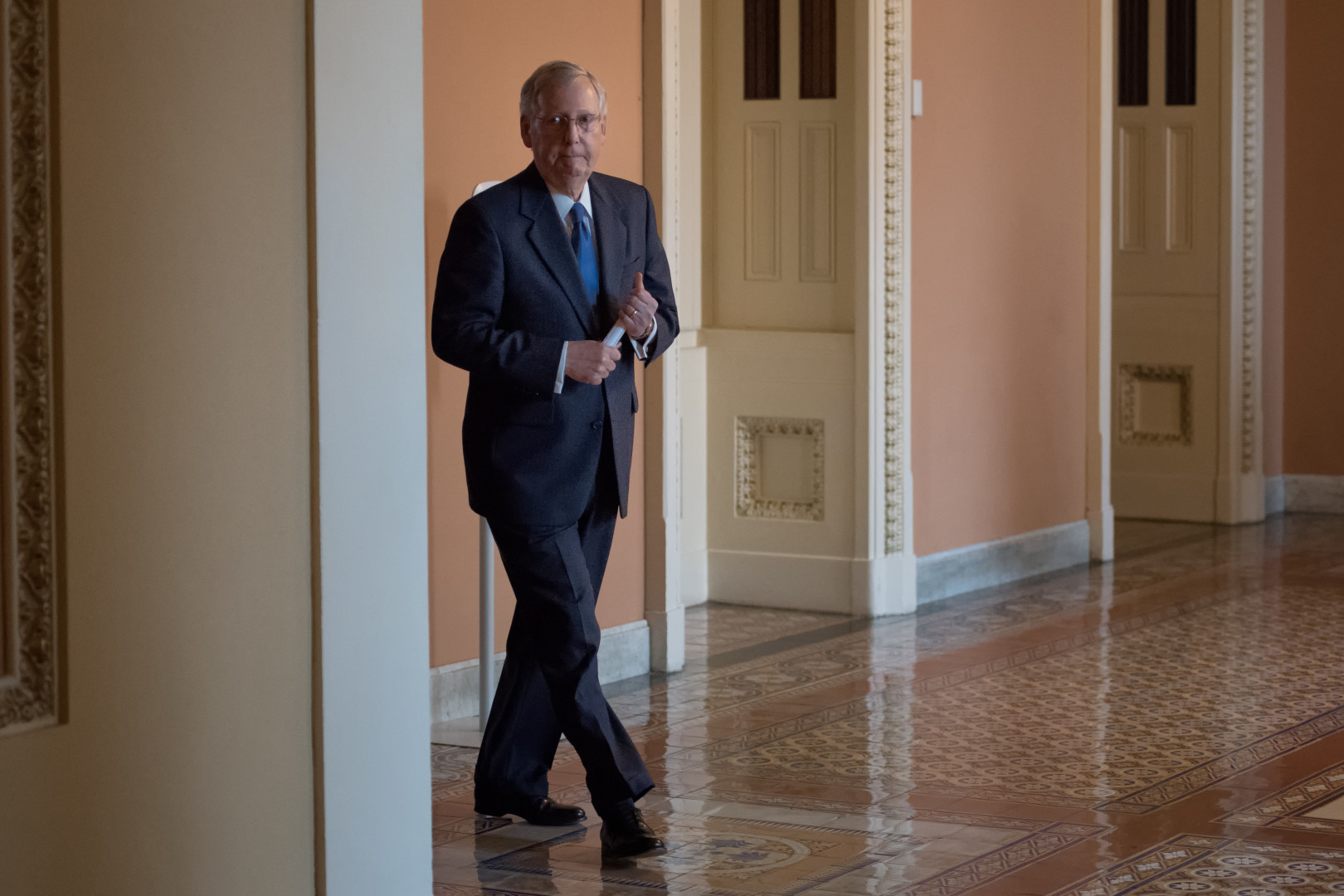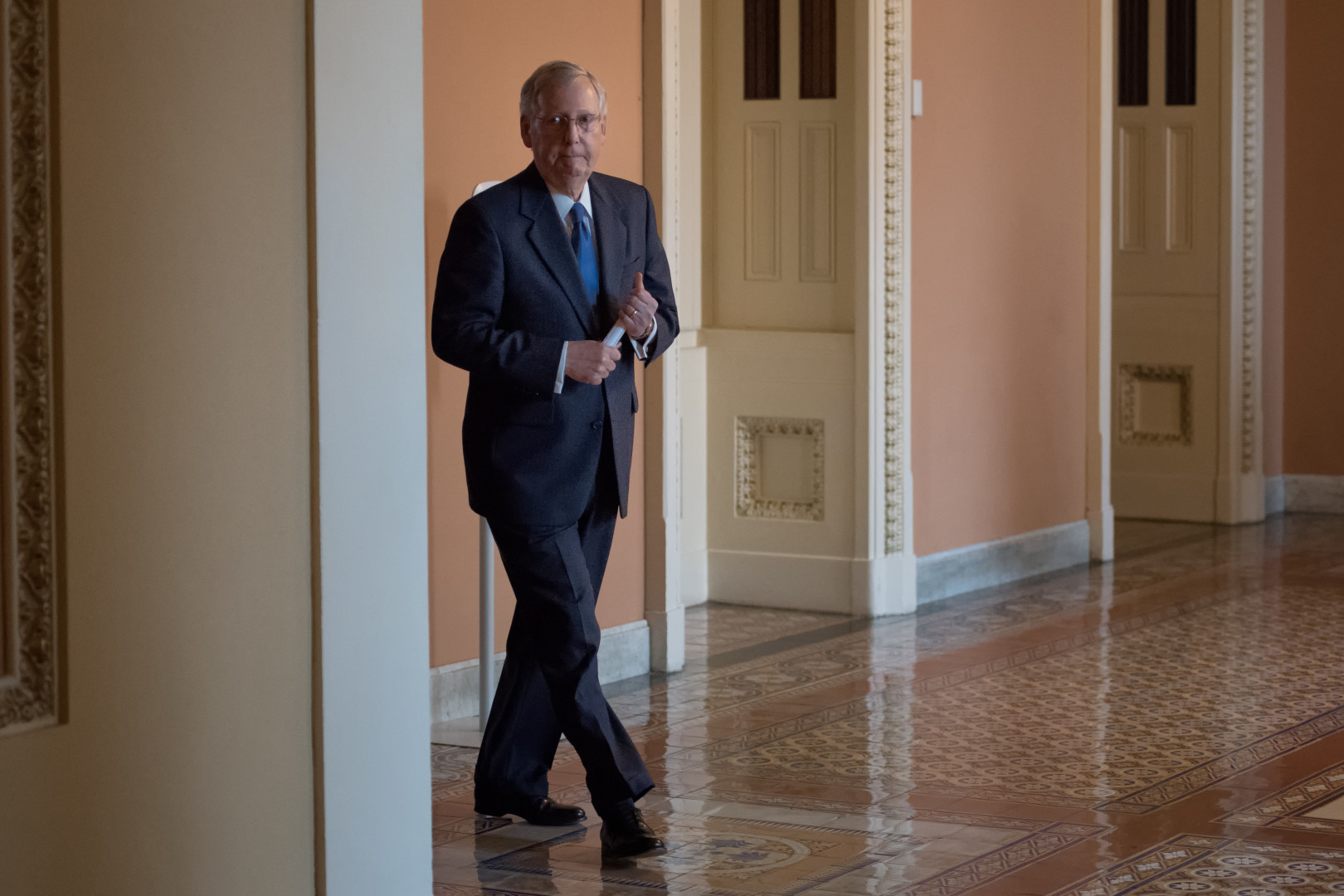 Majority Leader Mitch McConnell guaranteed Friday that President Donald Trump's eventual Supreme Court pick would be confirmed by the Senate, even if Democrats refuse to back the nominee.
The Kentucky Republican, in a sit-down interview with Morning Consult, signaled that he hasn't ruled out imposing the so-called "nuclear option" on high court nominees. When asked what he would do if Senate Democrats opted to hold the seat open through the next presidential election, he didn't rule out using the nuclear option to confirm Trump's SCOTUS nominee.
"There are any number of ways this could end, but what I will tell you is we are going to get this judge confirmed," McConnell said. "How that occurs will depend largely on how the other side handles it."
McConnell's counterpart, Senate Minority Leader Chuck Schumer (D-N.Y.), said Democrats would block any Trump nominee if he or she falls out of the legal "mainstream." McConnell is deeply critical of Democrats' decision in late 2013 to pull the "nuclear trigger" on executive nominees and judicial nominees to reduce the threshold to break a filibuster from 60 votes to a simple majority.
"They broke the rules of the Senate to change the rules of the Senate," he said.
Governing Reality: On Health and Tax Reform, McConnell Urges Party to Stick Together
McConnell said the GOP's bicameral retreat in Philadelphia was instructive in demonstrating the necessity of Republicans sticking together now that they're the ruling party of Washington.
"One of the best things coming out of the retreat, I thought, was the widespread view that we don't have the luxury now of freelancing. Every vote is going to be important," McConnell said. "And if we really want to change America, we have to work out our differences among ourselves on repealing and replacing Obamacare and tax reform in order to achieve results."
McConnell said some Republican lawmakers "may think it's easier than it's going to be" to both repeal Obamacare and reform the nation's mammoth tax code.
"If we can do all of these things this year, that will be very significant. I don't want to put a timeline on when we finish tax reform," he said.
Doing two different reconciliation processes — one to repeal Obamacare and another for tax reform — "puts a lot of pressure on us," he said.
"But we need to finish this exercise before we go to the second budget reconciliation episode later in the spring," he said.
Appropriations: Remaining Regular Order Despite Packed Schedule
Despite a packed schedule, McConnell remains intent on returning the appropriations process to regular order, his biggest priority before last year's election. McConnell, who spent six years as minority leader during the Obama administration, argued it would be in Democrats' interest to go along, or risk giving Trump even more power.
"With a Democrat in the White House, if you balled it all up and forced a year-end negotiation, the president gets everything he wants because he can play the government shutdown card," McConnell said. "Clearly, you have a different president in the White House now. What I'm hoping is they will conclude that maybe it actually isn't to their advantage now that you have a president they don't like in the White House to ball it all up."
No Guarantee on 'Immediate Return' of Coal Jobs
Asked whether jobs in the coal industry would increase or decrease during Trump's presidency, McConnell said: "Who knows?"
"I can't guarantee you have an immediate return of coal jobs," he said.
Republicans have pledged to chip away at President Barack Obama's environmental regulatory legacy, which McConnell called "impediments."
"Contrary to what the environmentalists will tell you, it's not just competition with natural gas prices," he said.
McConnell said the economic challenge is adversely affecting companies in Kentucky, West Virginia and Pennsylvania, and is fueling the industry's pension problem, which led some coal country Democrats to nearly shut down the government in December.
"They did a lot of damage in eight years. We're going to find out just how much damage they did and whether it was irreversible," he said.