Ryan Backs Travel Ban, but Calls Rollout 'Confusing' and 'Regrettable'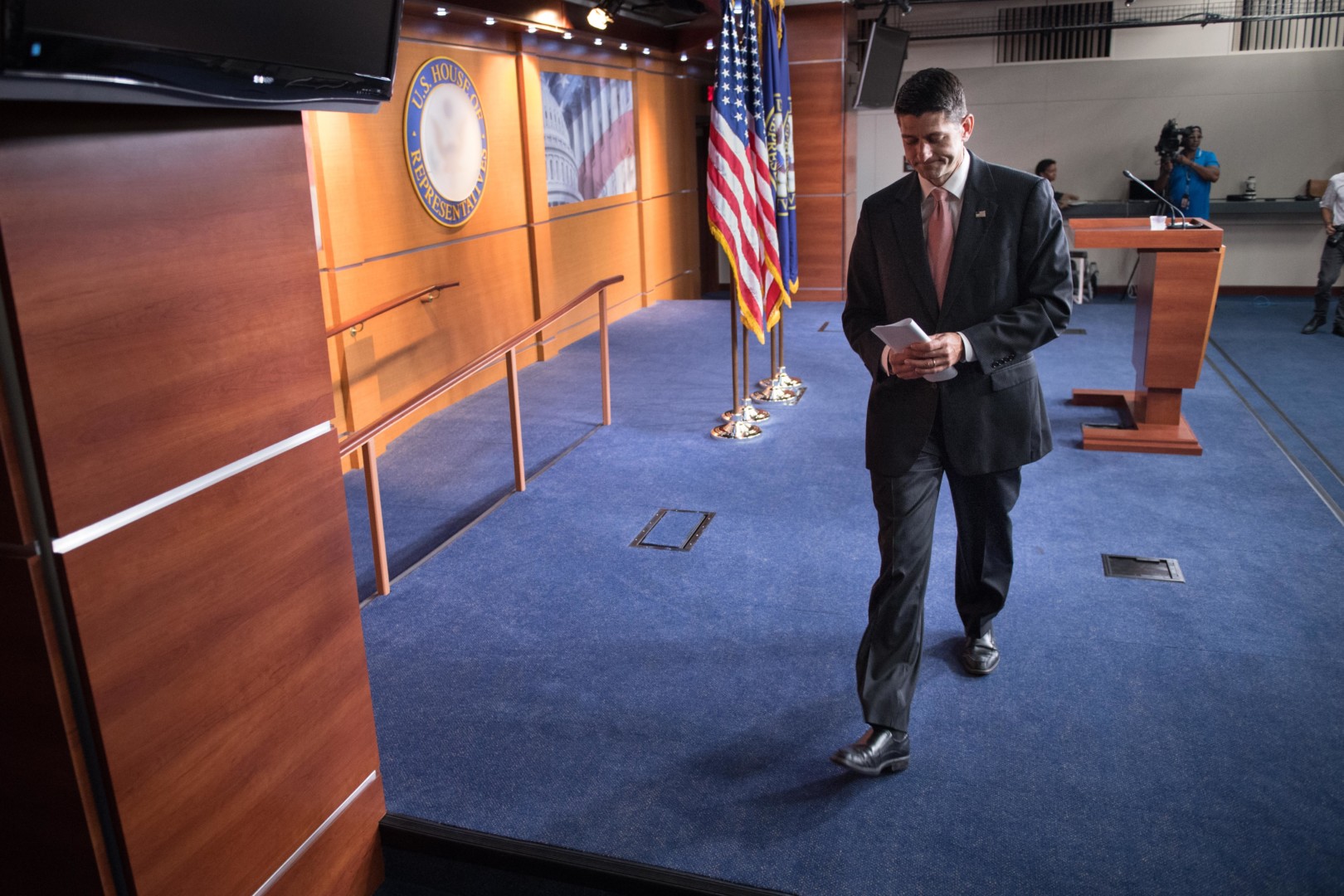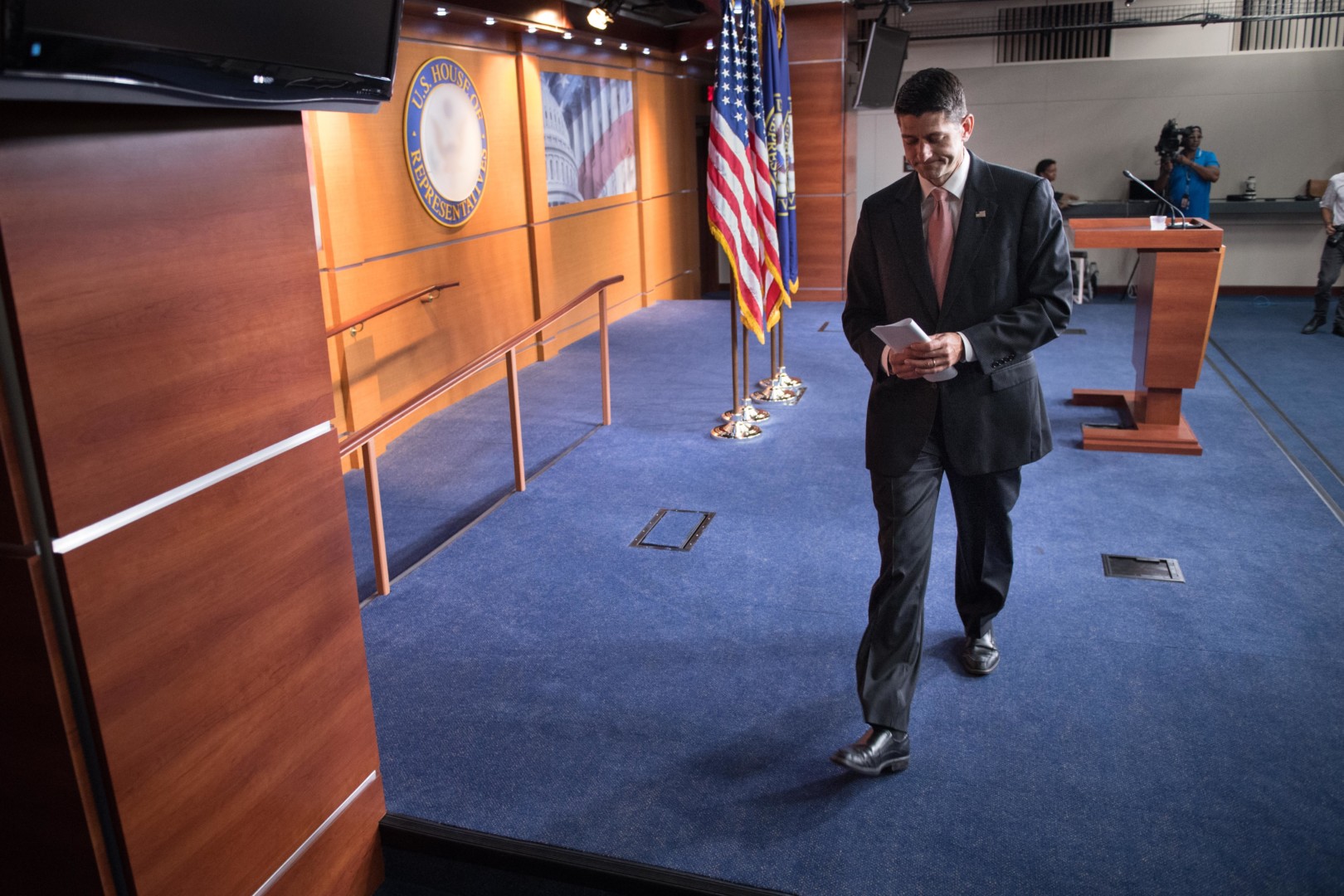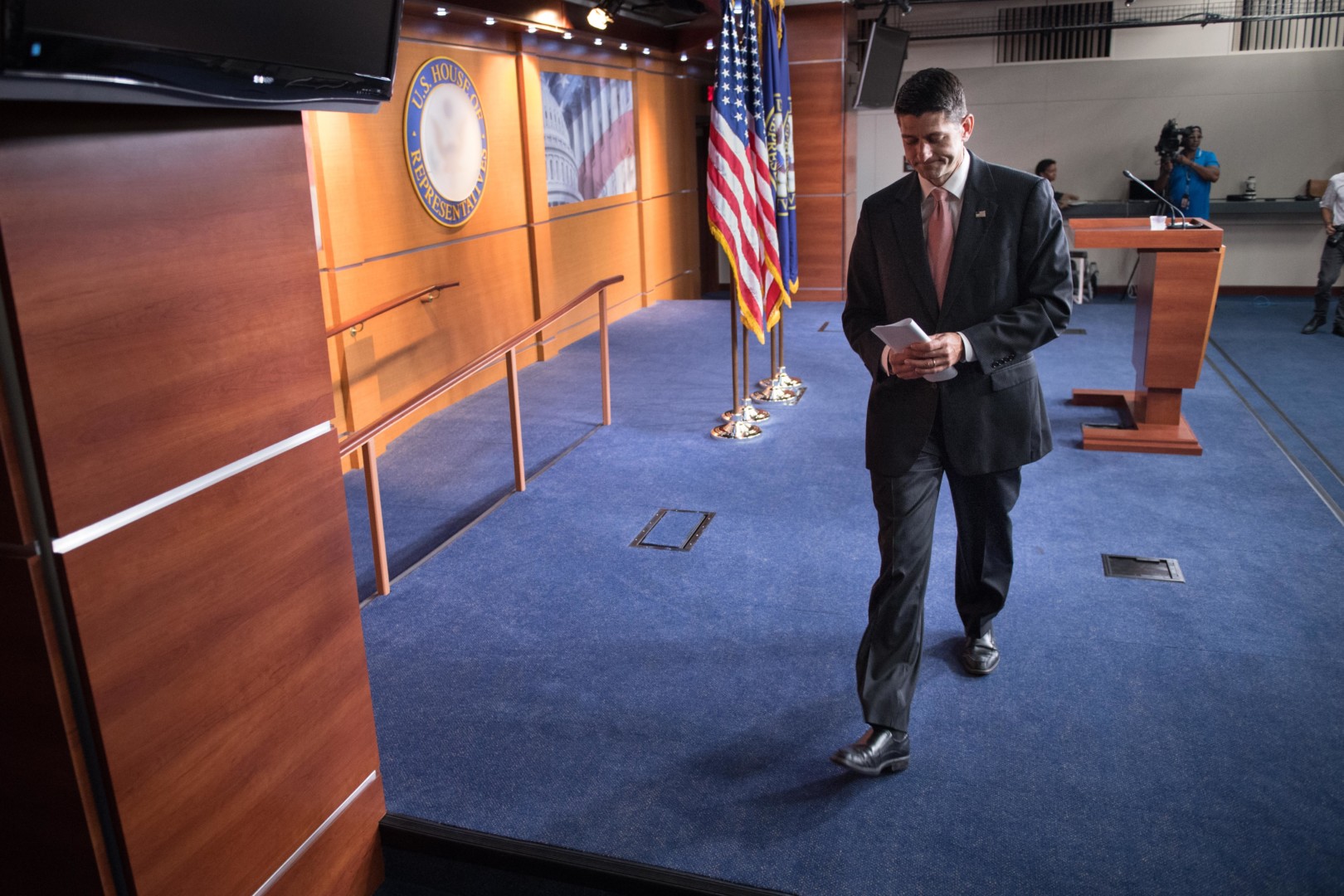 House Speaker Paul Ryan said the rollout of President Donald Trump's executive order restricting travel from seven Muslim-majority countries was "confusing" and "regrettable," but defended the underlying policies, some of which have set off scores of protests across the country.
"What is happening is something we support. We need to pause, and we need to make sure that the vetting standards are up to snuff so that we can guarantee the safety and security of this country," the Wisconsin Republican said at a Tuesday news conference. "That's what this does."
Trump surprised members of Congress, as well as members of his administration, when the White House on Friday released the controversial executive order, which temporarily blocks entry of all refugees to the United States for 120 days while barring entry for Syrian refugees for an undetermined amount of time. It also bars citizens from Iran, Iraq, Libya, Somalia, Sudan, Syria and Yemen from entering the U.S. for 90 days. The measure left dozens of legal American residents stranded in airports in the U.S. and abroad, and prompted several federal judges to issue stays on the order.
Ryan, who said he learned of the order "pretty much at the time it was being issued," told reporters he had a "long talk" on Monday with Homeland Security Secretary John Kelly who "is, on a going-forward basis, going to make sure things are done correctly."
Ryan referred questions about a Politico report, which said House Judiciary Committee staffers secretly helped draft the order, to the Judiciary panel. He also downplayed the issue, saying, "Congressional staffers help the administration all the time."
Later Tuesday, House Judiciary Chairman Bob Goodlatte (R-Va.) said his staff worked on the policy in an advisory role.
"While they gave advice to the new Administration, they did not have decision making authority on the policy," Goodlatte said in a statement. "I am proud of my staff—they are an asset to me, Congress, and the American people."
As for the protests to the order, such as one led by Hill Democrats outside the Capitol on Monday, Ryan said he supports refugees resettling in the United States. But, he said he and the administration agree on securing the border.
"We can be generous and watch our national security at the same time," Ryan said.
This story has been updated to include Goodlatte's statement.