Democrats Boycott Pruitt Vote; Barrasso May Suspend Quorum Rules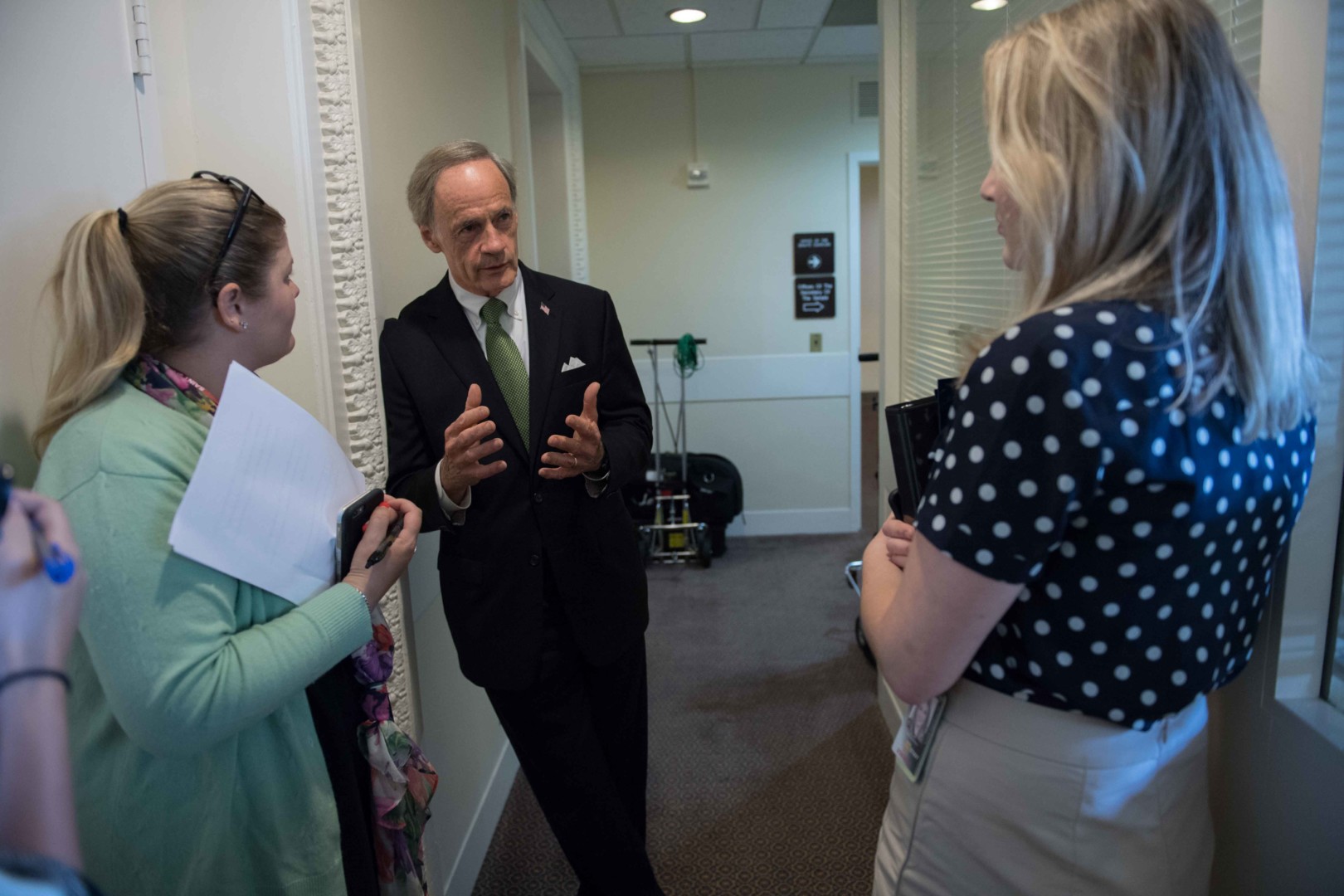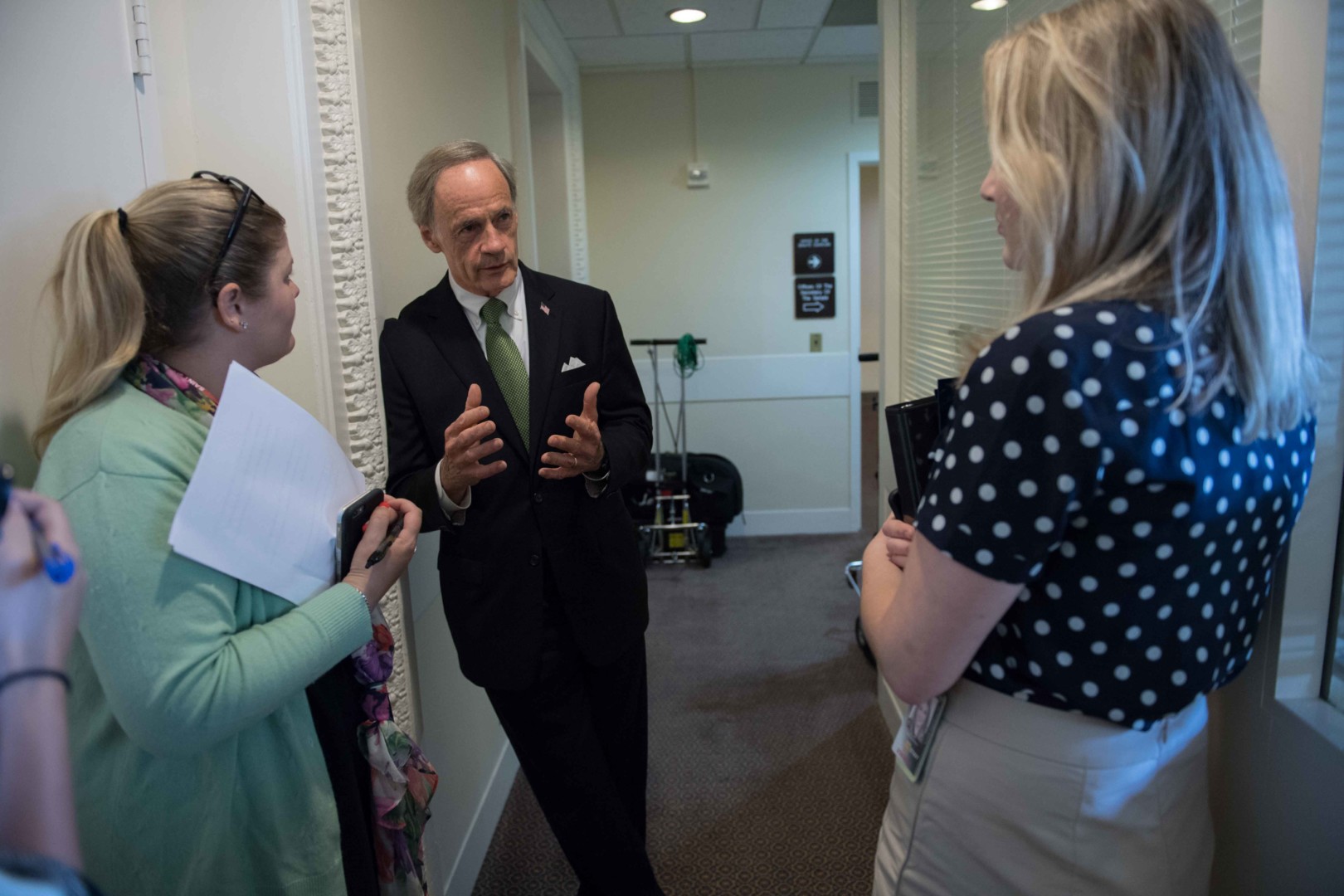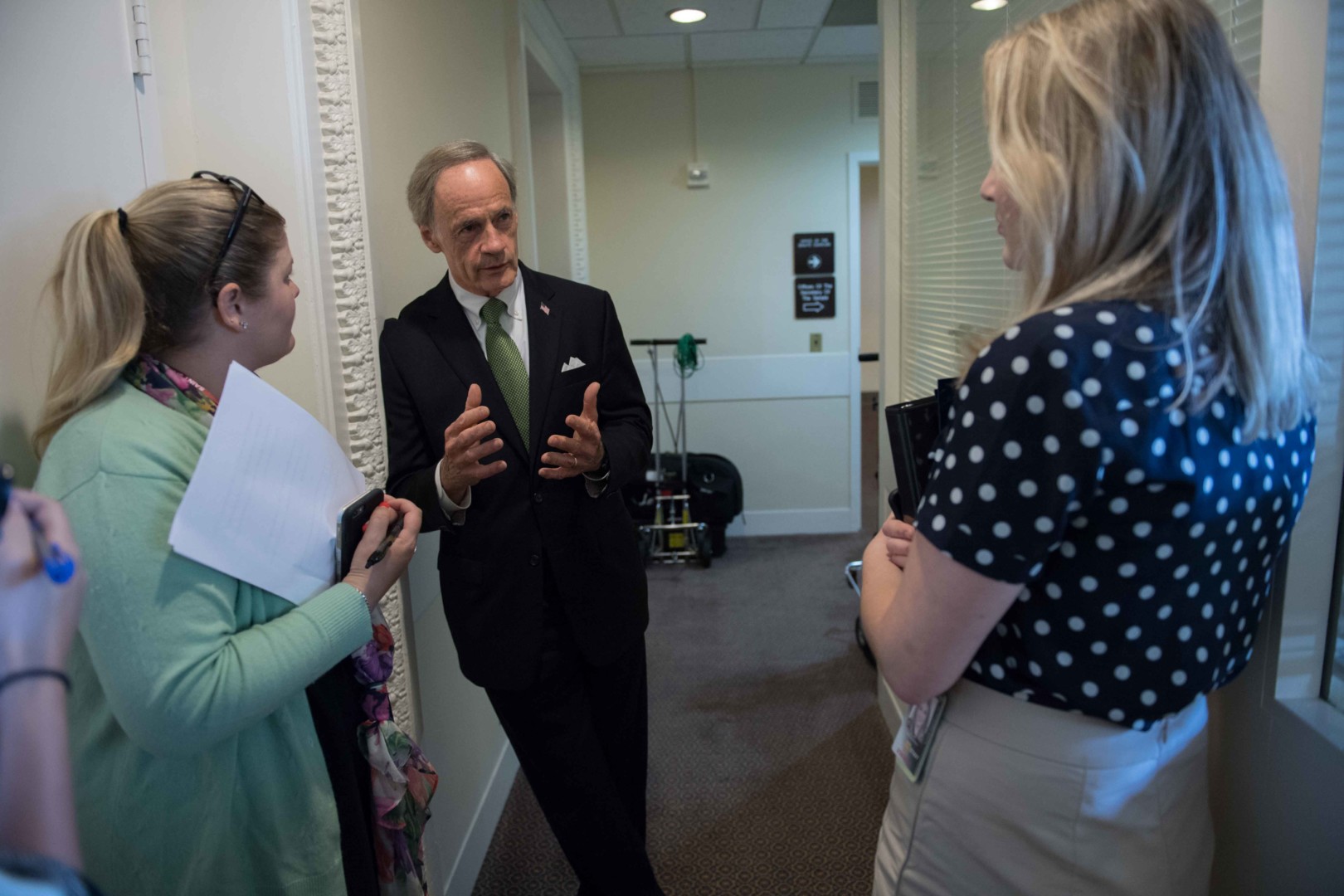 Democrats on the Senate Environment and Public Works Committee boycotted Wednesday's vote on Scott Pruitt's nomination to lead the Environmental Protection Agency, as Senate Democrats are taking more aggressive steps to show their displeasure with Trump administration nominees.
The chairman of the committee left open the option to suspend committee rules and send Pruitt's vote to the full Senate if Democrats do not relent. Two other cabinet secretaries had their nominations sent to the full Senate on Wednesday after a boycott from Democrats.
"We're going to make sure Scott Pruitt is moved from the committee to the floor and he will then get confirmed to be administrator of the EPA," Environment and Public Works Chairman John Barrasso (R-Wyo.) told reporters when asked if he plans to suspend rules to get past Democrats.
Republicans the Senate Finance Committee bypassed the requirement that at least one member of the minority party must be present to call a quorum, and on Wednesday sent Treasury nominee Steven Mnuchin and Health and Human Services nominee Rep. Tom Price (R-Ga.) on to a vote in the full Senate.
Barrasso plans to meet with Sen. Tom Carper (D-Del.), the committee's ranking Democrat, again today to discuss an eventual vote. The two met multiple times on Tuesday, Barrasso said.
Democrats had complained that Pruitt did not respond to all their questions for the record after his January confirmation hearing. In particular, when asked to provide documents pertaining to his work as attorney general of Oklahoma, Pruitt simply referred senators to the attorney general's office rather than offering documents himself.
Sen. Ed Markey (D-Mass.) called Pruitt's response a "Go FOIA yourself," referring to the Freedom of Information Act. Sen. Kamala Harris (D-Calif.) said in a statement the boycott is "about transparency in government."
But Republicans said Democrats were holding up the vote because they disagreed with Pruitt on the role of the EPA. Pruitt sued the agency multiple times as attorney general.
Senators submitted 1,078 written questions for the record after Pruitt's hearing and Pruitt answered all of them, though some of his answers did not directly address the question.
Republicans noted that former presidents Bill Clinton, George W. Bush, and Barack Obama all saw their EPA administrators confirmed quickly after their first election. But Republicans also boycotted the vote on Gina McCarthy, who was nominated in 2013 after Obama's re-election.
Barrasso said Pruitt should not be compared to McCarthy because Obama was not a new president when he nominated her.
"The newly elected president, I believe, has a right to their Cabinet, and that's what I'm comparing time after time after time," Barrasso told reporters.
Sen. Jerry Moran (R-Kan.) said the boycott is a testament to the Senate's broader dysfunction.
"Today the example is [that] this committee doesn't function," he said.
Correction
Corrected to say that Mnuchin and Price were being considered by the same committee.