Schumer Argues Against 'False Choice' on Trump's SCOTUS Nominee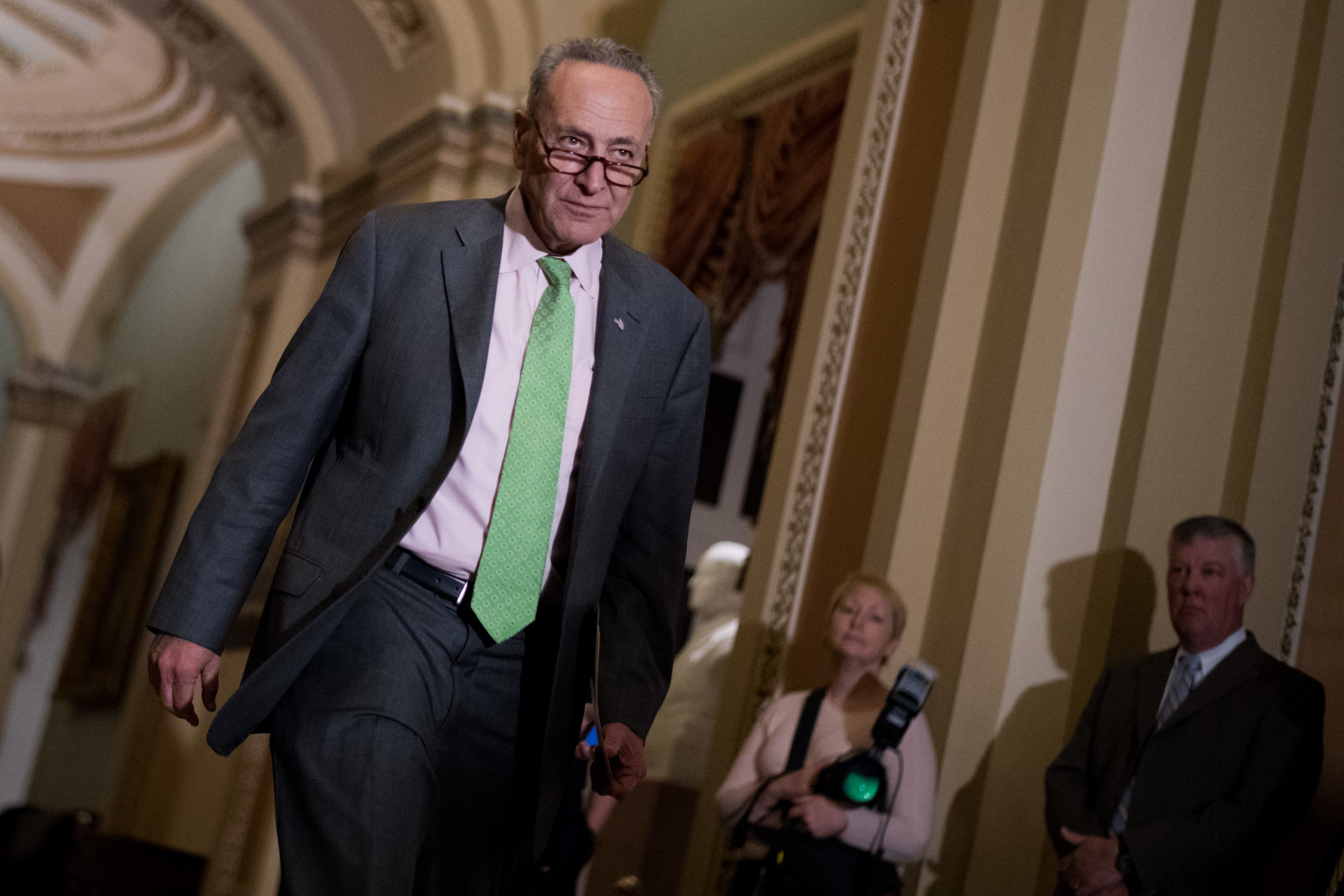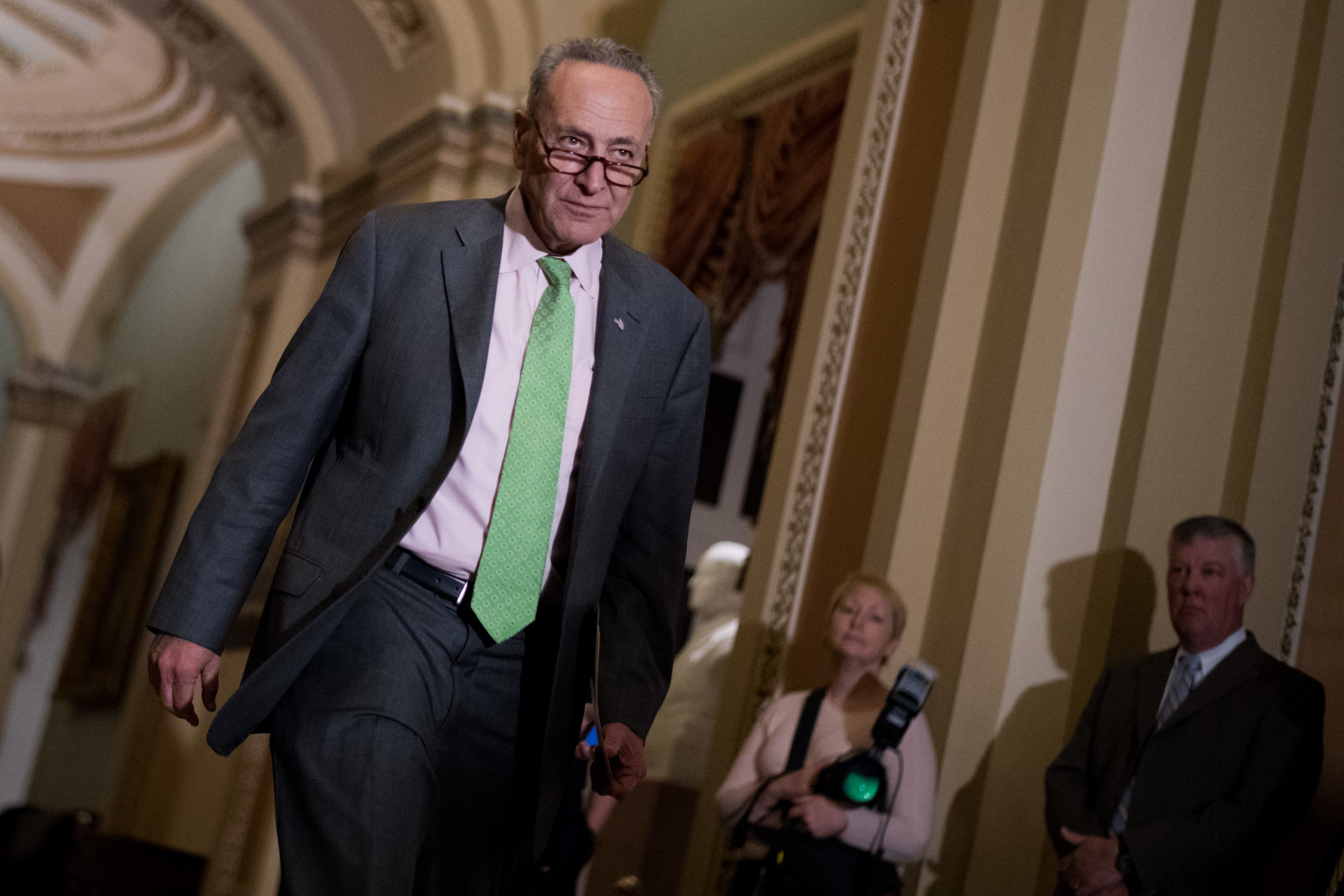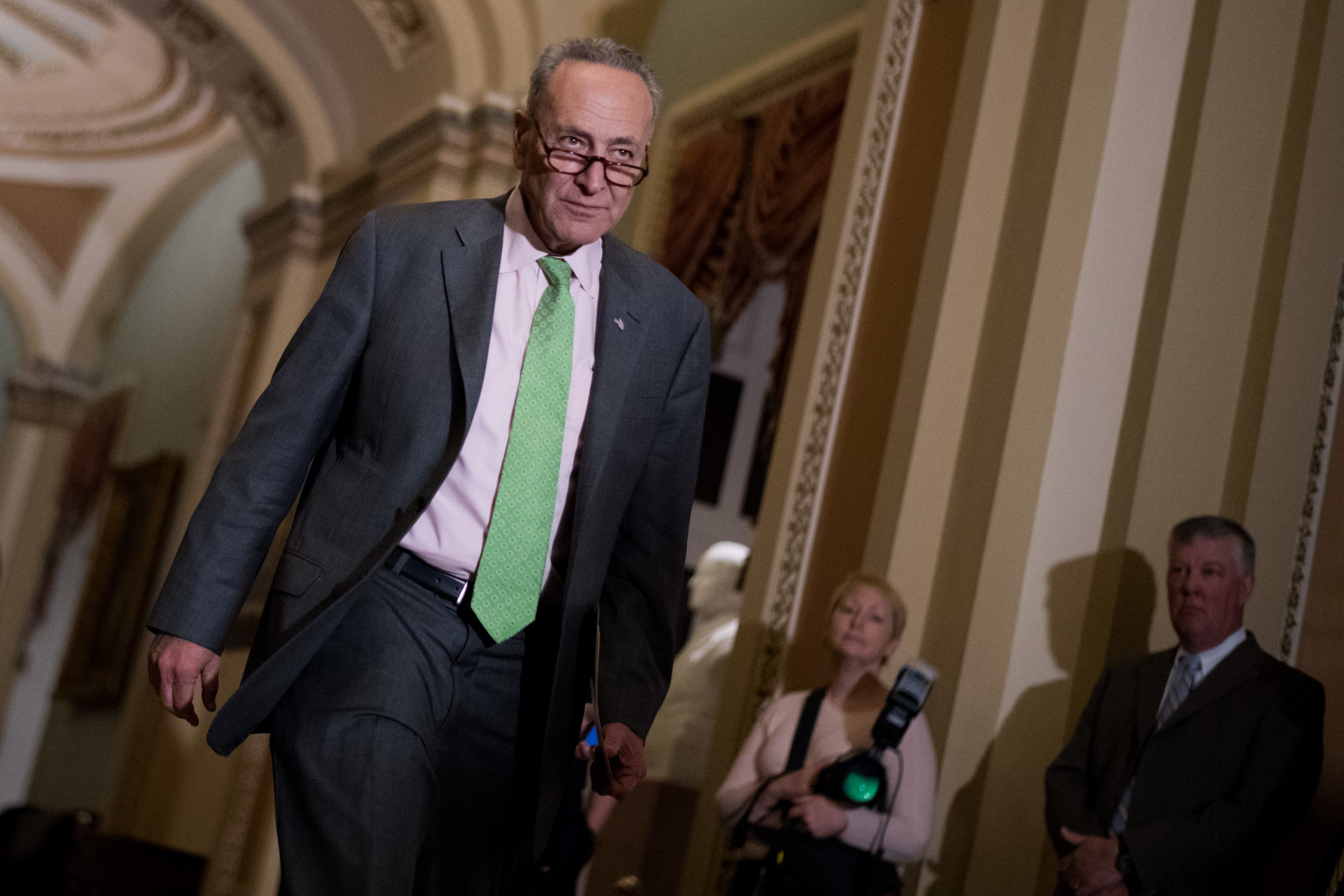 Senate Minority Leader Chuck Schumer on Wednesday called Senate Republicans' threat of triggering the nuclear option to confirm President Donald Trump's Supreme Court nominee a "false choice."
The argument, raised in the New York Democrat's first extended remarks after Trump's announcement of Judge Neil Gorsuch to fill the seat left vacant by Justice Antonin Scalia, who died almost one year ago, comes days after Senate Majority Leader Mitch McConnell (R-Ky.) vowed to confirm Trump's nominee by any means necessary.
"The answer should not be to change the rules of the Senate, but to change the nominee to a mainstream consensus candidate," Schumer, speaking on the Senate floor, said of threats to remove the 60-vote threshold for Supreme Court nominees. "The need for a mainstream consensus candidate now is greater than ever."
Schumer argued that requiring 60 votes for Gorsuch's confirmation "is the right thing to do," noting the same threshold was met by each of the justices currently on the bench who were nominated by President Barack Obama.
At least publicly, Democrats are not yet united in their approach to fight Trump's nominee.
Earlier Wednesday, Sen. Chris Coons (D-Del.) told reporters that Democrats should back hearings and a committee vote for Gorsuch, but stopped short of saying Democrats should filibuster his nomination on the Senate floor.
Coons said he has concerns that Gorsuch would serve as "an activist judge bent on reversing longstanding law," such as the abortion ruling on Roe v. Wade, if confirmed. 
"There are some concerning signals in several areas that he is interested in making significant shifts in settled law," he said.
Sen. Jeff Merkley (D-Ore.) has taken a hard-line approach on consent. Shortly after Trump's announcement Tuesday, he issued a statement calling Gorsuch an "illegitimate and extreme nominee," claiming the vacancy on the court had been "stolen" from President Barack Obama, a reference to Senate Republicans' refusal to consider Merrick Garland, Obama's nominee for the seat.
Merkley pledged to "do everything in my power to stand up against this assault on the Court."
On the other end of the spectrum is Sen. Joe Manchin (D-W.Va.), a moderate senator up for re-election in 2018 in a state that overwhelmingly backed Trump in the presidential race. He told reporters Tuesday he would not "filibuster for the sake of filibustering," and reiterated that stance on the morning shows Wednesday after Trump's nominee had been announced.
"Let's give the man a chance. Talk to him," he said on MSNBC's "Morning Joe." "Don't shut it down before we even get started," he said, adding of the Republican blockade: "Two wrongs don't make a right."
Matthew Johnson, Senate Majority Whip John Cornyn's former chief counsel on the Senate Judiciary Committee, told Morning Consult that Democrats will have a difficult time framing Gorsuch as outside of the "mainstream" and undeserving of bipartisan support.
"Senate Democrats' attacks on Judge Gorsuch are being systematically undermined by the well-deserved bipartisan praise being heaped on the nominee by respected legal minds like Obama Solicitor General Neal Katyal," Johnson, who has worked on four SCOTUS nominations and hundreds of lower court nominations, said Wednesday.
Jon Reid contributed to this report.