Schumer Calls On Trump to Withdraw Puzder Nomination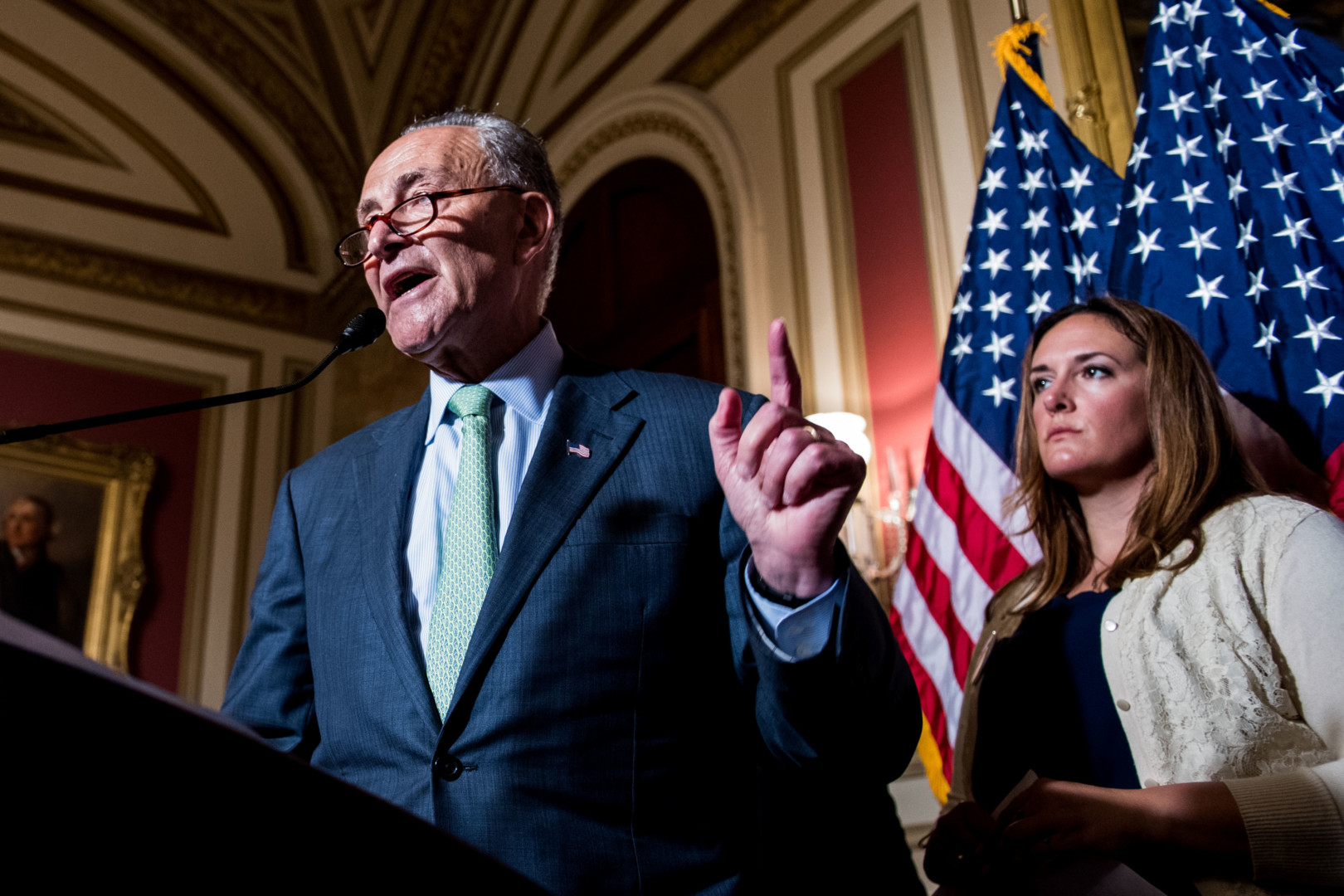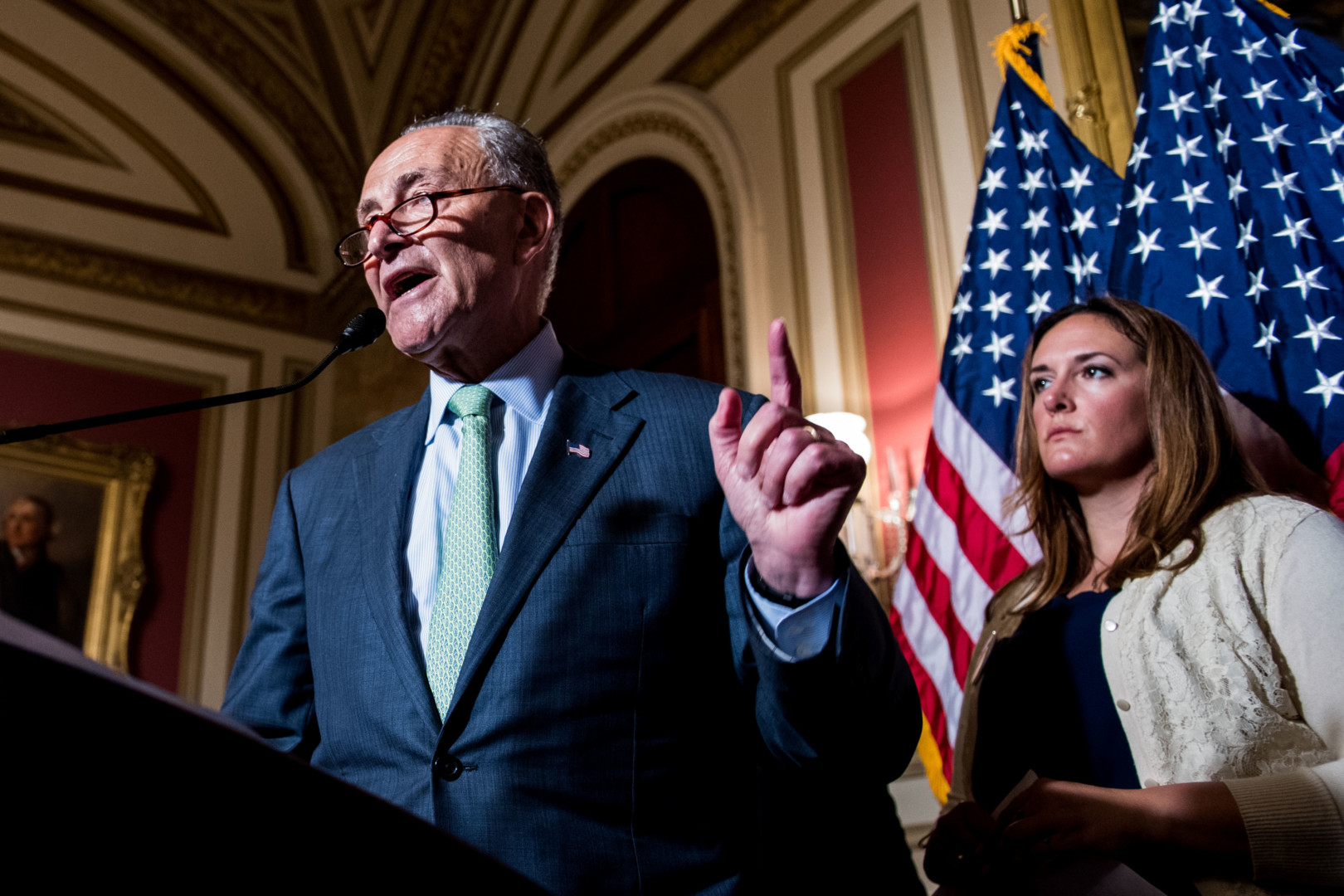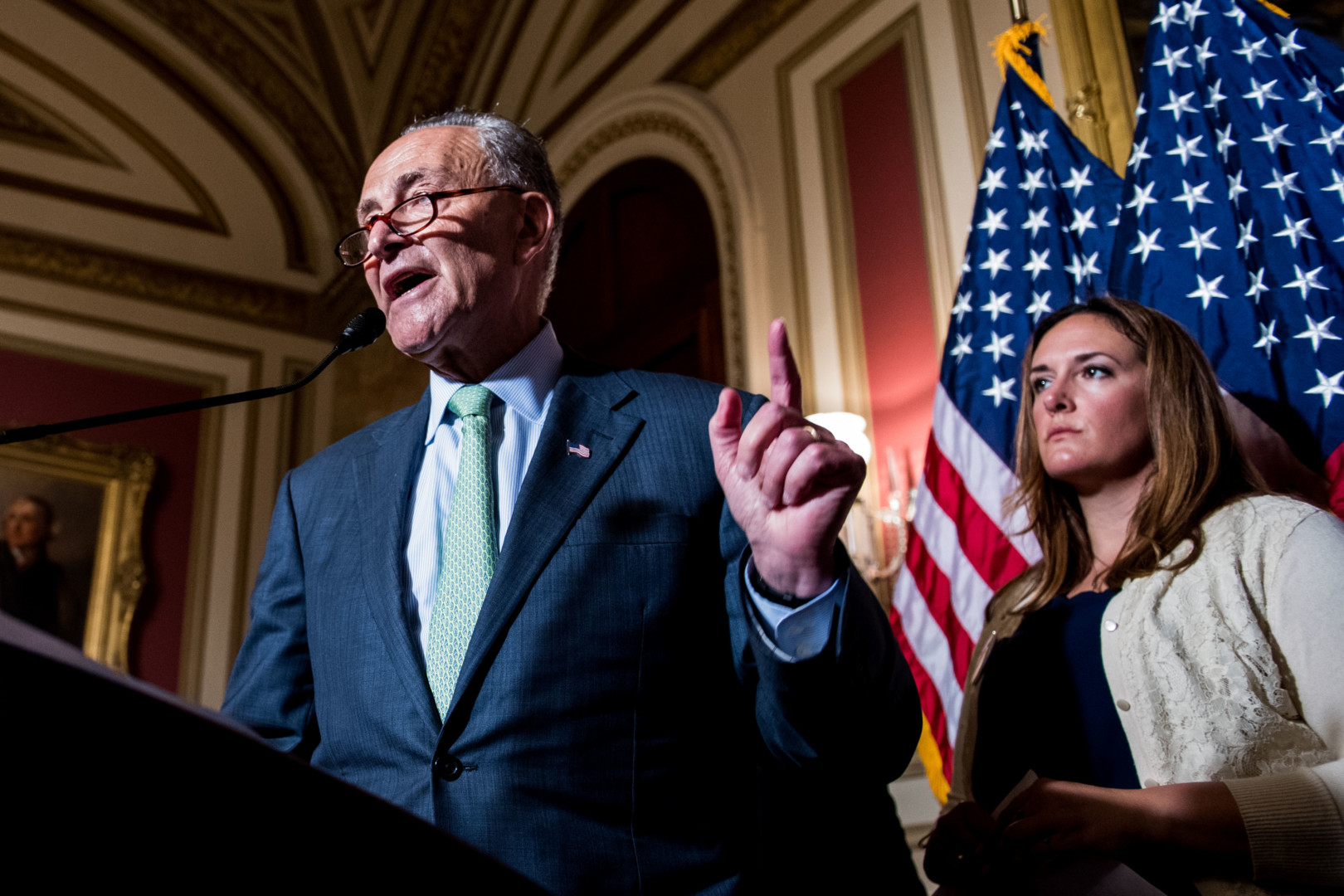 Flanked by fast food workers at the Capitol, Senate Minority Leader Chuck Schumer on Thursday demanded that President Trump withdraw Andy Puzder's nomination to lead the Labor Department.
Schumer (D-N.Y.) said Trump "ought to withdraw Puzder's" nomination before the CKE Restaurants chief executive "further embarrasses the administration and further exposes the hypocrisy of President Trump, who will say one thing to the workers of America and do another."
"If America heard that this was who Donald Trump nominated, after he campaigned being for average working folks, they'd just be aghast," Schumer added.
Puzder's company oversees Hardee's and Carl's Jr., among other restaurants.
While Schumer has been vocal in his opposition to most of Trump's nominees, the New York Democrat's call on Thursday — one week before Puzder is scheduled to appear before the Senate Health, Education, Labor and Pensions Committee for his confirmation hearing — marked the first time he said Trump should find a replacement.
The White House did not immediately respond to a request for comment.
Schumer and Sen. Patty Murray of Washington, the top Democrat on the HELP Committee, criticized Puzder's past comments about automation that workers have viewed as disparaging.
Schumer also said that Senate Democrats, who have forced their Republican counterparts to run out the clock with 30-hour debates on Trump's nominees to lead the departments of Education and Justice, are not likely to let up as the chamber heads toward a 2 a.m. Friday confirmation vote for Rep. Tom Price (R-Ga.) to lead the Department of Health and Human Services.
"We're using everything we can to stop these awful nominees," Schumer said.
After Price's confirmation vote, the Senate is set to vote to limit debate on Steven Mnuchin's nomination to lead the Treasury Department.