Trump Shouldn't Criticize Specific Companies, Most Voters Say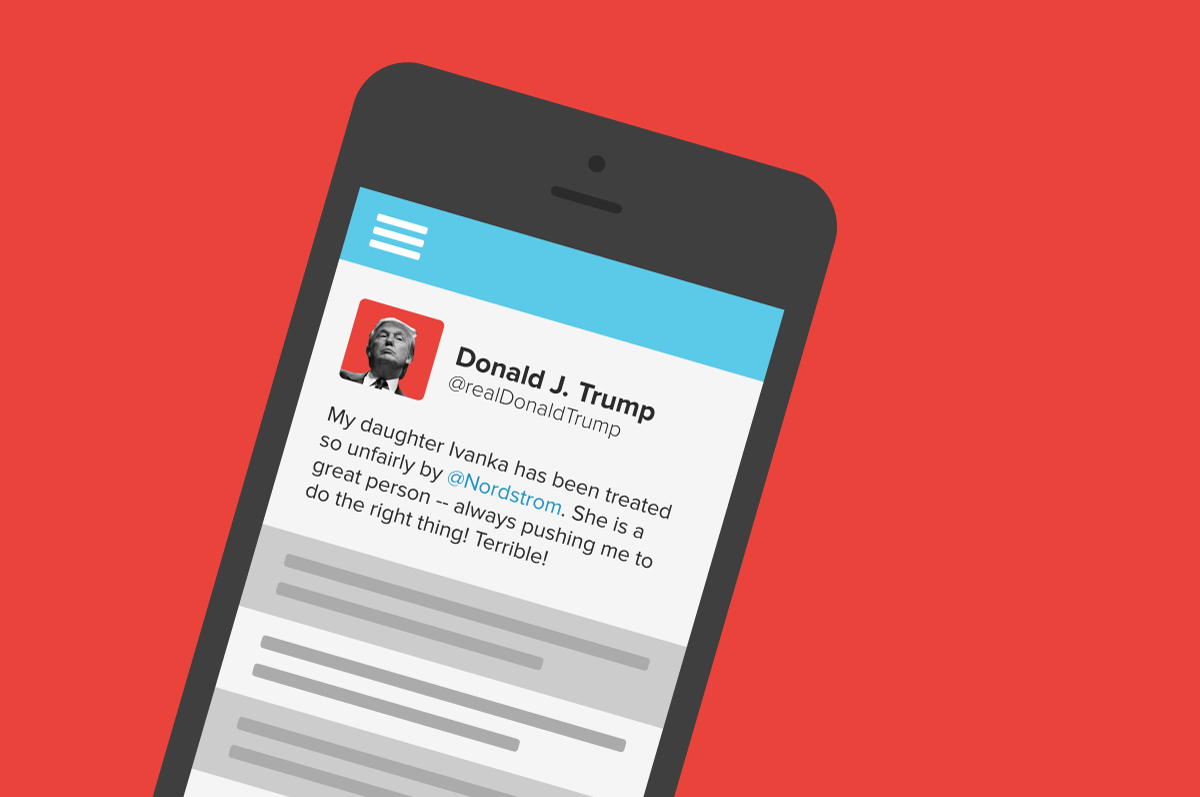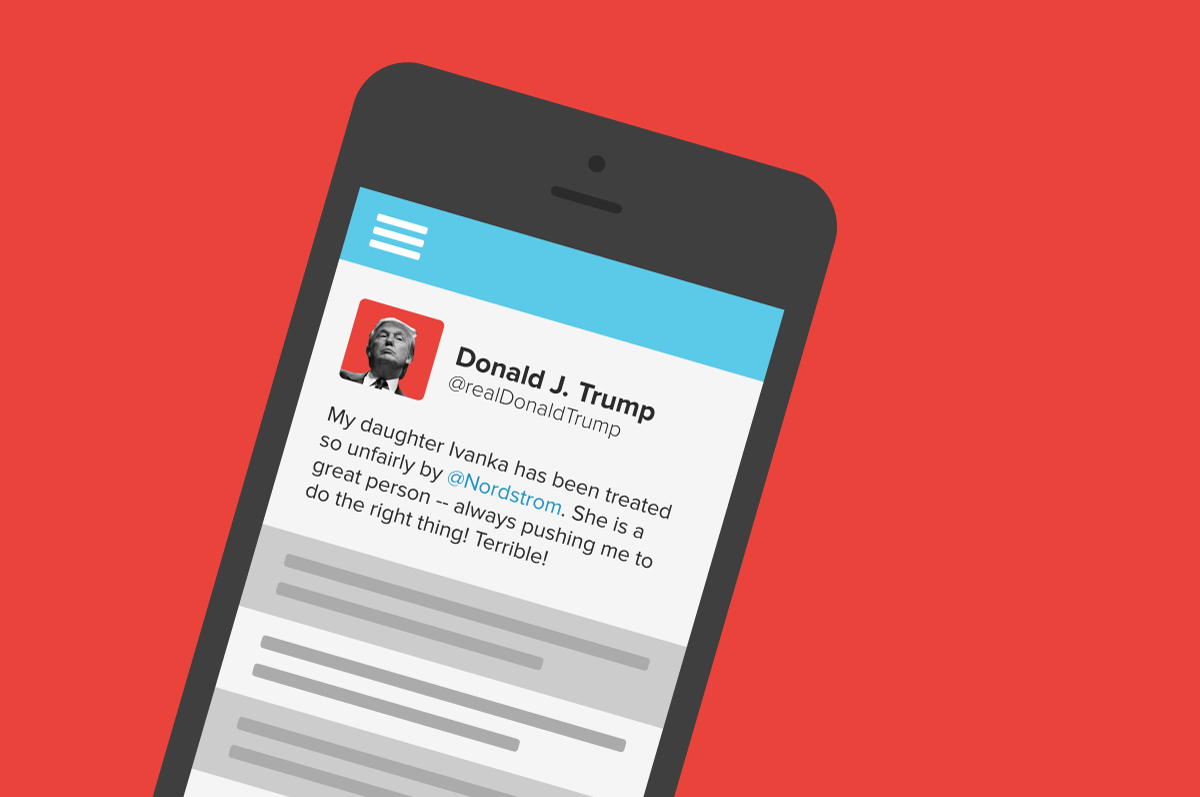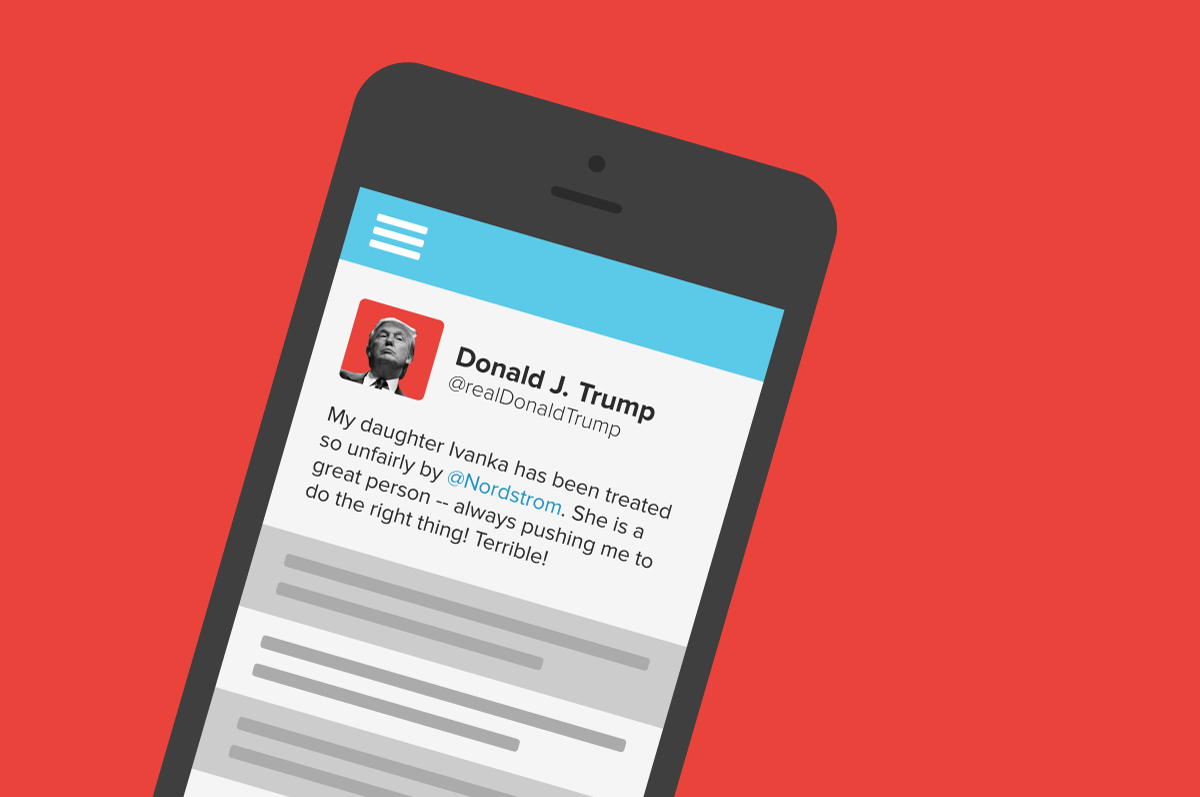 President Donald Trump's penchant for tweeting his opinions of companies — especially those with ties to his family — does not sit well with most voters, according to a new Morning Consult/POLITICO poll.
The survey, taken shortly after Trump criticized Nordstrom's decision to drop his daughter Ivanka's clothing line, found that 61 percent of registered voters said the president should generally avoid criticizing specific companies. Sixty-six percent said it's inappropriate for the president to criticize a company for their business dealings with his family, with 44 percent saying it's "very inappropriate." A substantial number of Trump voters agreed: 46 percent of respondents who voted for the New York Republican in November said it was inappropriate for the president to be critical of companies with business ties to the family.
Get the latest data and news on business and politics from Morning Consult by subscribing here.
Trump's high-profile attacks on companies have received widespread coverage by the media, and voters have taken notice. More than 8 in 10 (82 percent) of poll respondents said they had read, seen or heard a lot or some about Trump criticizing specific companies in speeches or on Twitter.
While most voters said Trump's critiques of private companies are inappropriate, not everyone agrees. More than a quarter (27 percent) said it's acceptable for the president to criticize specific businesses. That sentiment was shared by 45 percent of Republicans and 24 percent of independents. Democrats were most critical, with 80 percent saying the president should avoid criticizing firms.
RELATED: Warren Wouldn't Beat Trump in 2020, but Another Democrat Would
And while most respondents don't think Trump's comments are appropriate, his statements have had little impact on how a plurality of voters view a company. More than 4 in 10 (43 percent) voters said Trump's criticism of a business would have no effect on their perception of that company. Similarly, 40 percent of voters said Trump's public praise of a firm would not change what they already think about that company.
Younger voters were more likely to be swayed by Trump's statements about a company. Forty-one percent of voters under the age of 30 and 38 percent of voters age 30-44 said Trump's praise of a business would make them view that company more favorably, compared with 31 percent of voters age 45-54 and 28 percent of voters age 55-64 who agreed.
As for purchases, Trump's comments have even less of an impact. Fifty percent of voters said public criticism by the president would not affect their likelihood to buy a product from that company, while 49 percent of voters said the same when asked if they would be more or less likely to purchase a product from a company praised by Trump.
The national poll surveyed 1,791 registered voters on Feb. 9 and Feb. 10 and has a margin of error of plus or minus 2 percentage points. See the full results here.