McConnell: Health Care Overhaul Will Be Done Without Democratic Support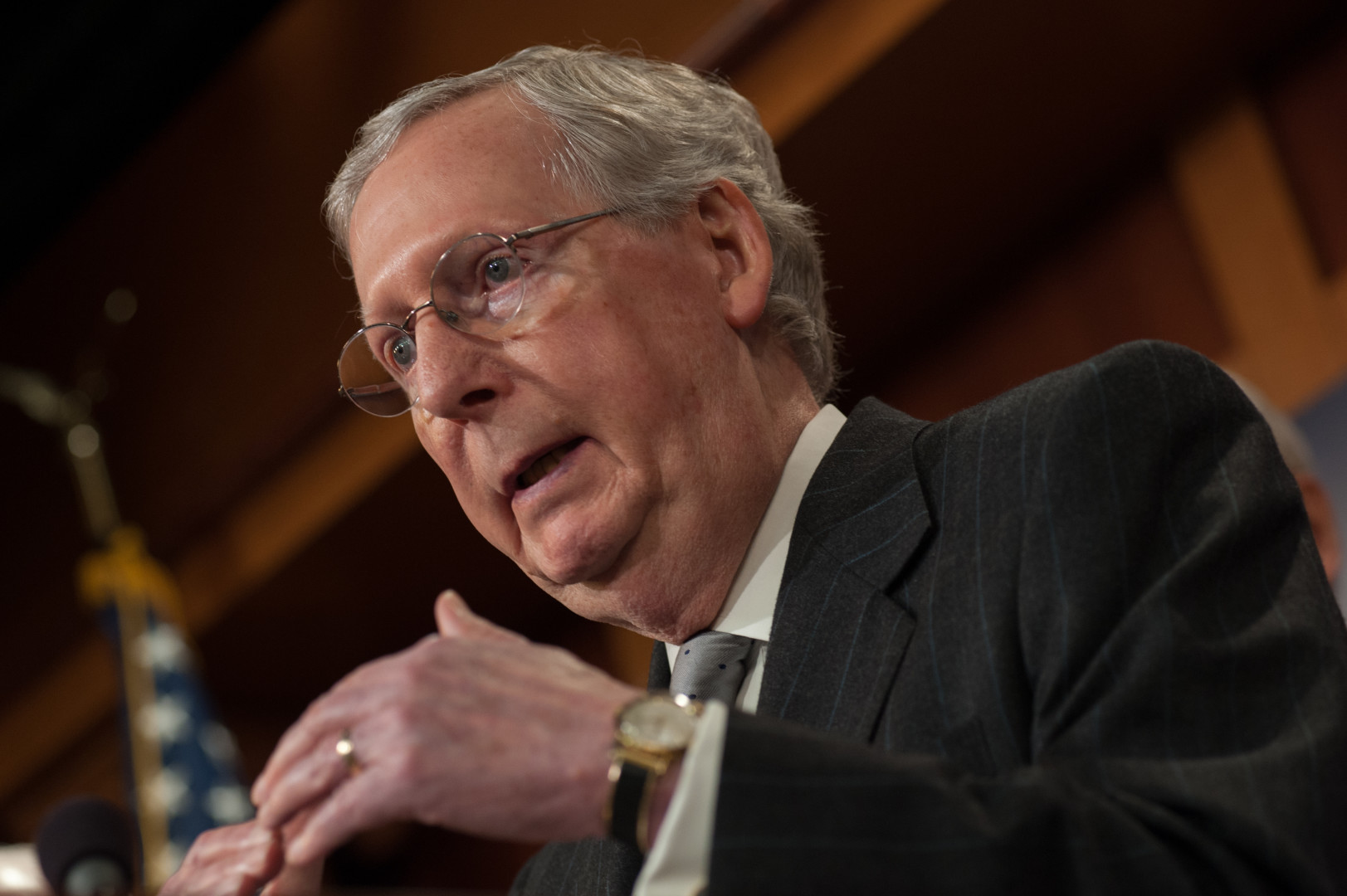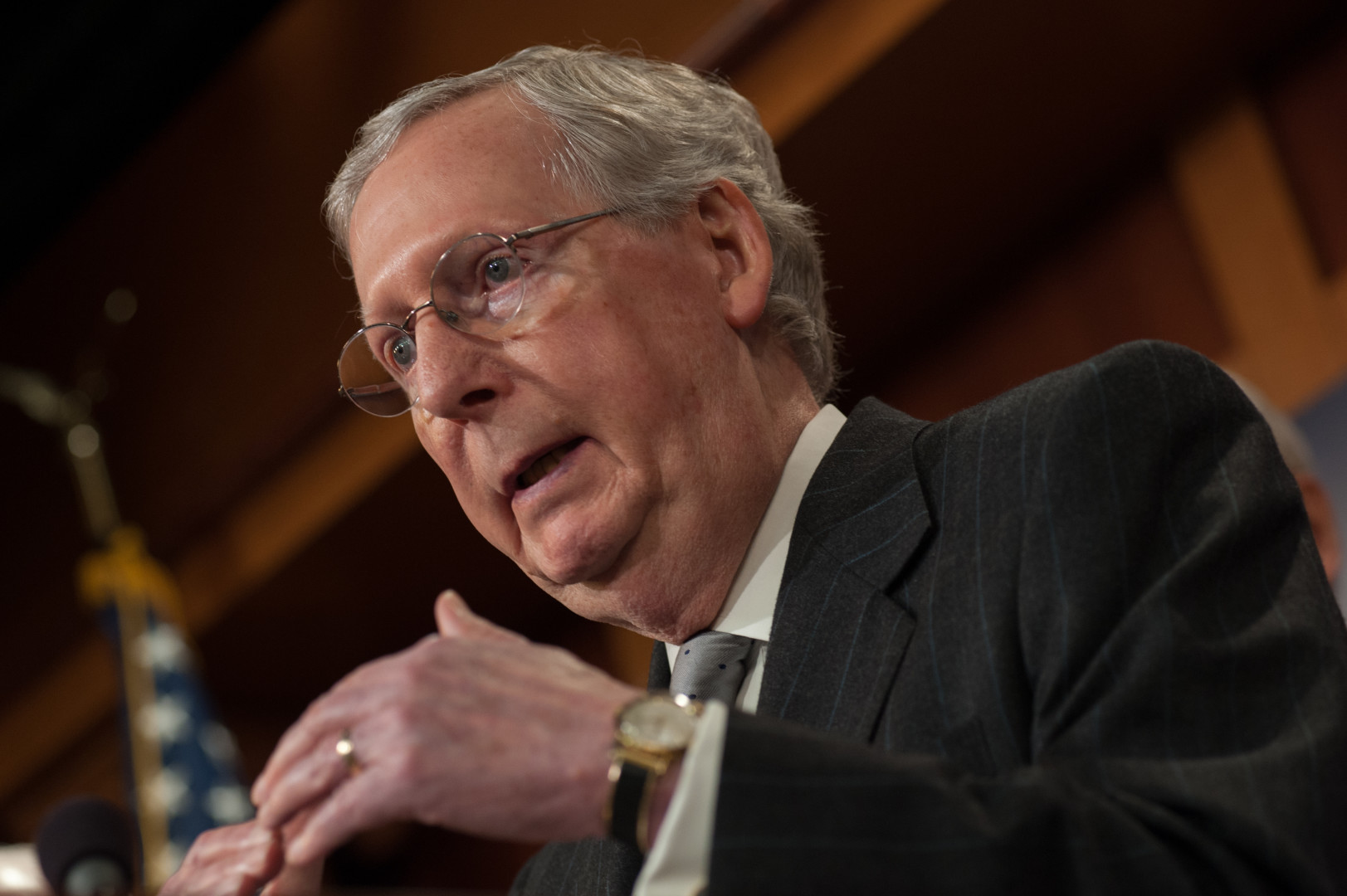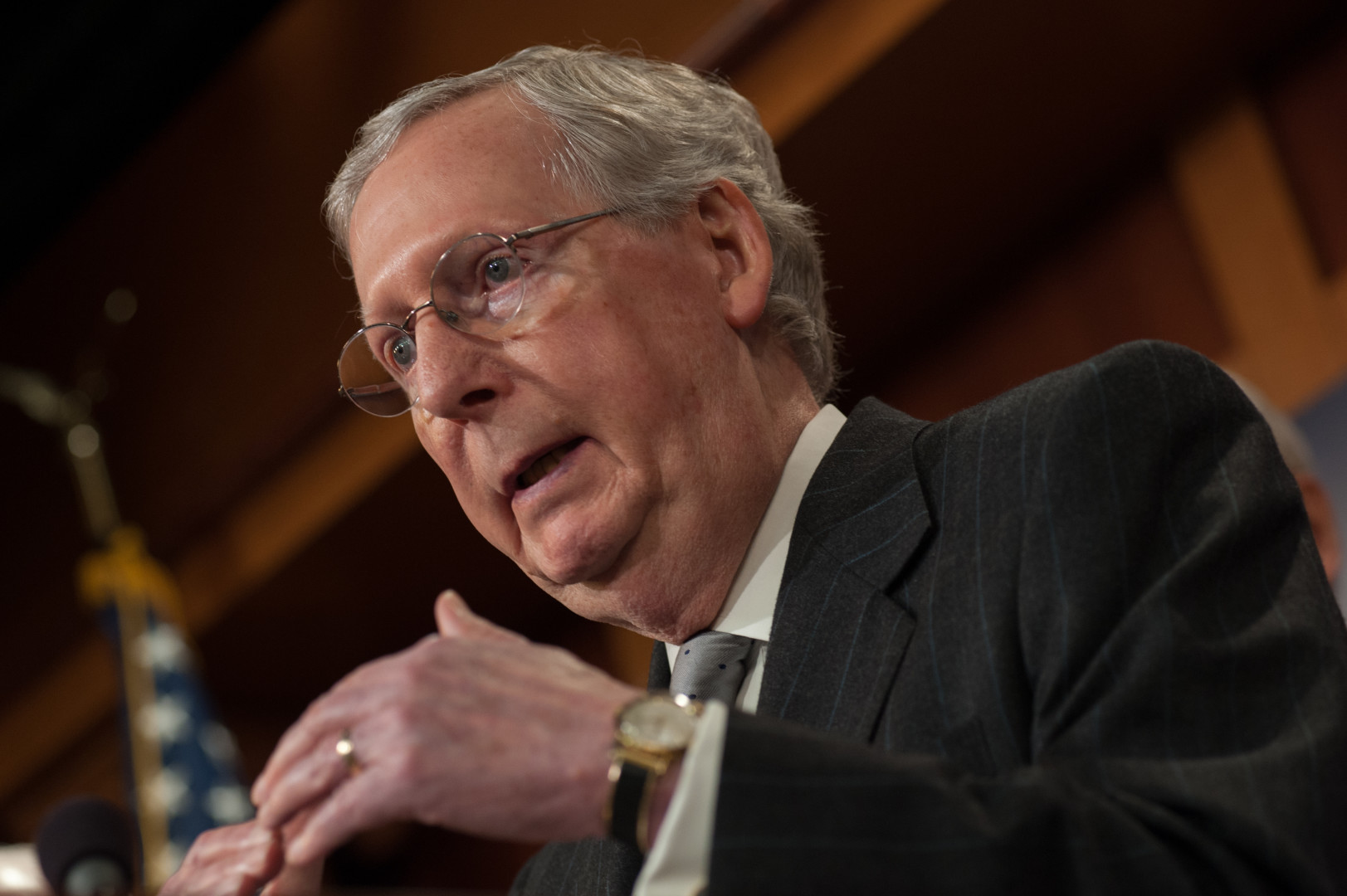 Senate Majority Leader Mitch McConnell on Friday said he doesn't expect any Democratic cooperation in replacing the Affordable Care Act.
It's a notable admission from the Kentucky Republican, who told reporters last month that he expected "close to no Democratic cooperation" in the effort, and acknowledged that Republicans are likely tied to replacing the law through the reconciliation process.
"It's clear that in the early months it's going to be a Republicans-only exercise," McConnell said today at a Capitol Hill press conference. "We don't expect any Democratic cooperation on the replacement of Obamacare."
Democrats have shown no willingness to join GOP efforts to overhaul the 2010 law, and they've been seeking to rally support for former President Barack Obama's signature domestic policy achievement.
McConnell later added that at some point down the road there could be more cooperation from the left.
Republicans have already approved a budget resolution instructing relevant congressional committees to draft reconciliation legislation that would repeal the health law. The committees missed the Jan. 27 deadline included in that measure, and Republican leaders haven't said when they will introduce legislation.
Reconciliation would allow Senate Republicans to pass a repeal measure with a simple majority, meaning they can lose two GOP votes, assuming no Democratic support, and still pass the legislation. Even so, there are many areas where Republicans have disagreements amongst themselves.
While a handful of GOP senators have introduced their own replacement plans, House Republicans began laying out components of a replacement plan this week, although members haven't seen legislative text or details about cost or how many people would have insurance coverage.
One challenge in replacing the ACA through reconciliation is that all components of a bill must fit into the Byrd Rule, which requires that provisions be focused on budgetary matters, not other policies, as determined by the Senate parliamentarian. While congressional Republicans last year passed a repeal measure through reconciliation, that bill did not include replacement provisions, so lawmakers are still figuring out what components of a replacement plan would be permitted under the rule.
GOP leaders haven't offered firm timelines on Obamacare repeal, though Speaker Paul Ryan (R-Wis.) has said he'd like for the House to vote by March 31. McConnell has offered no such timeline for the Senate.
"Just as soon as we have the votes," he told reporters on Friday.