Price Could Try to Stabilize Market for Law He Derailed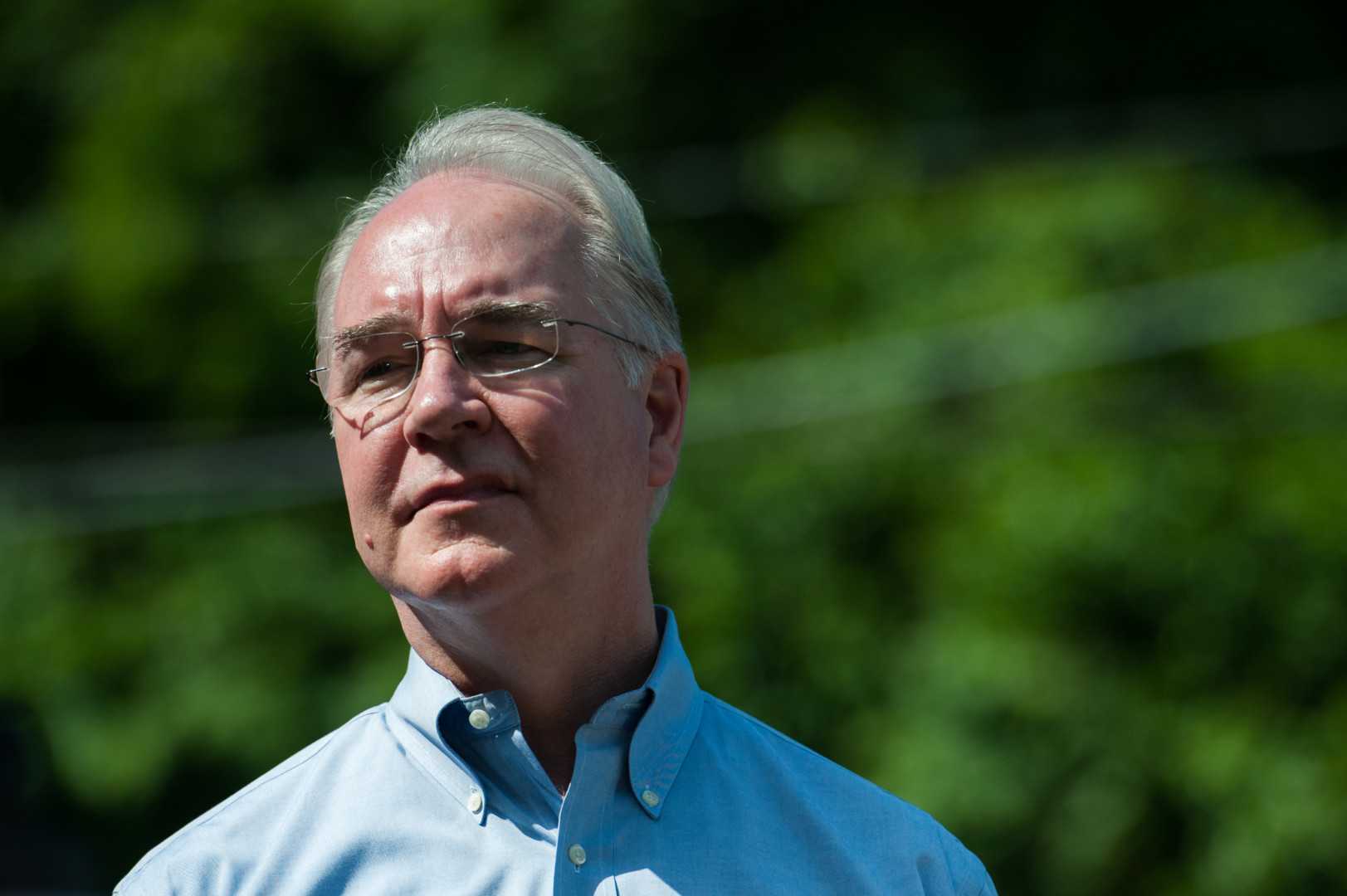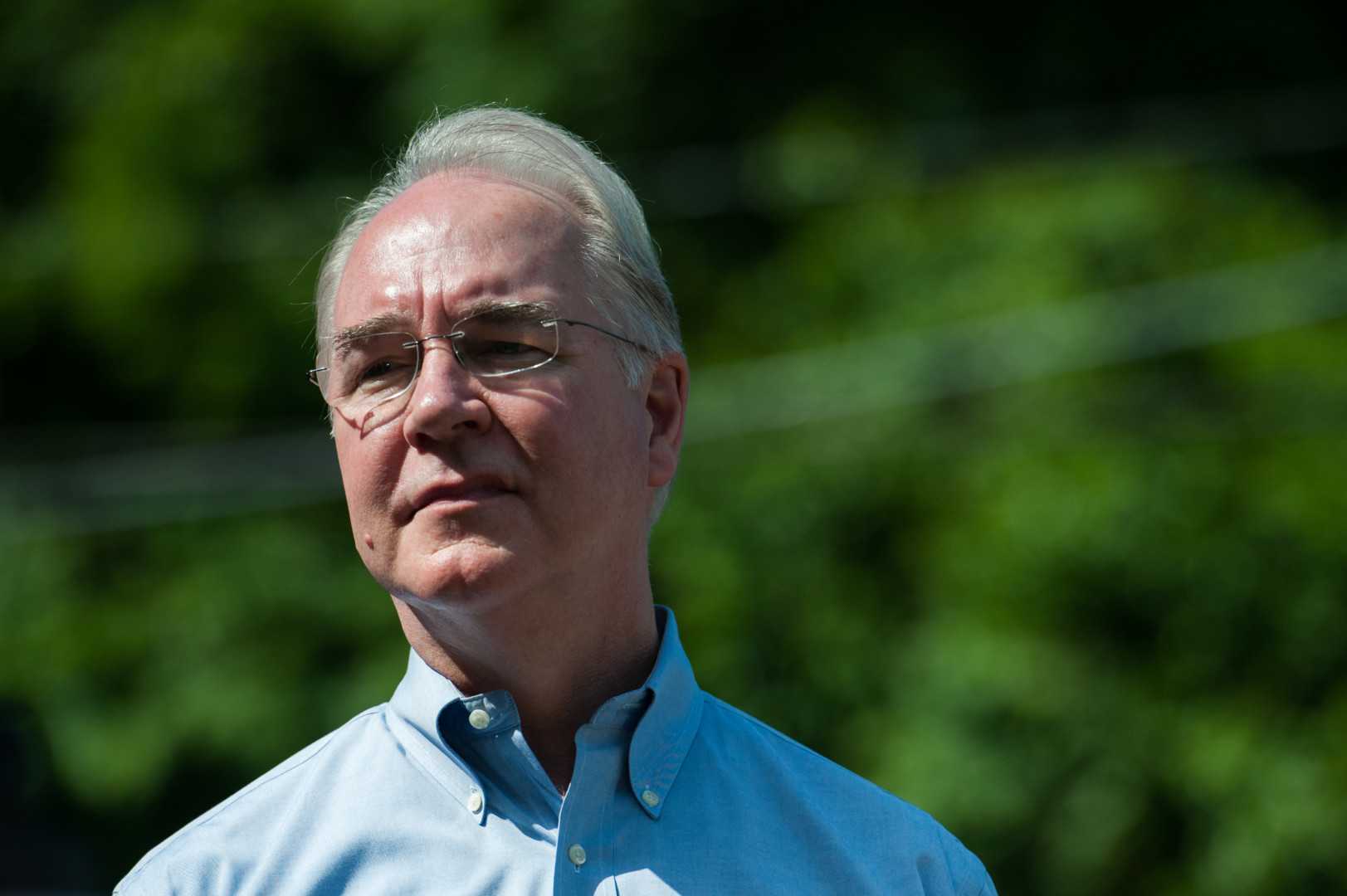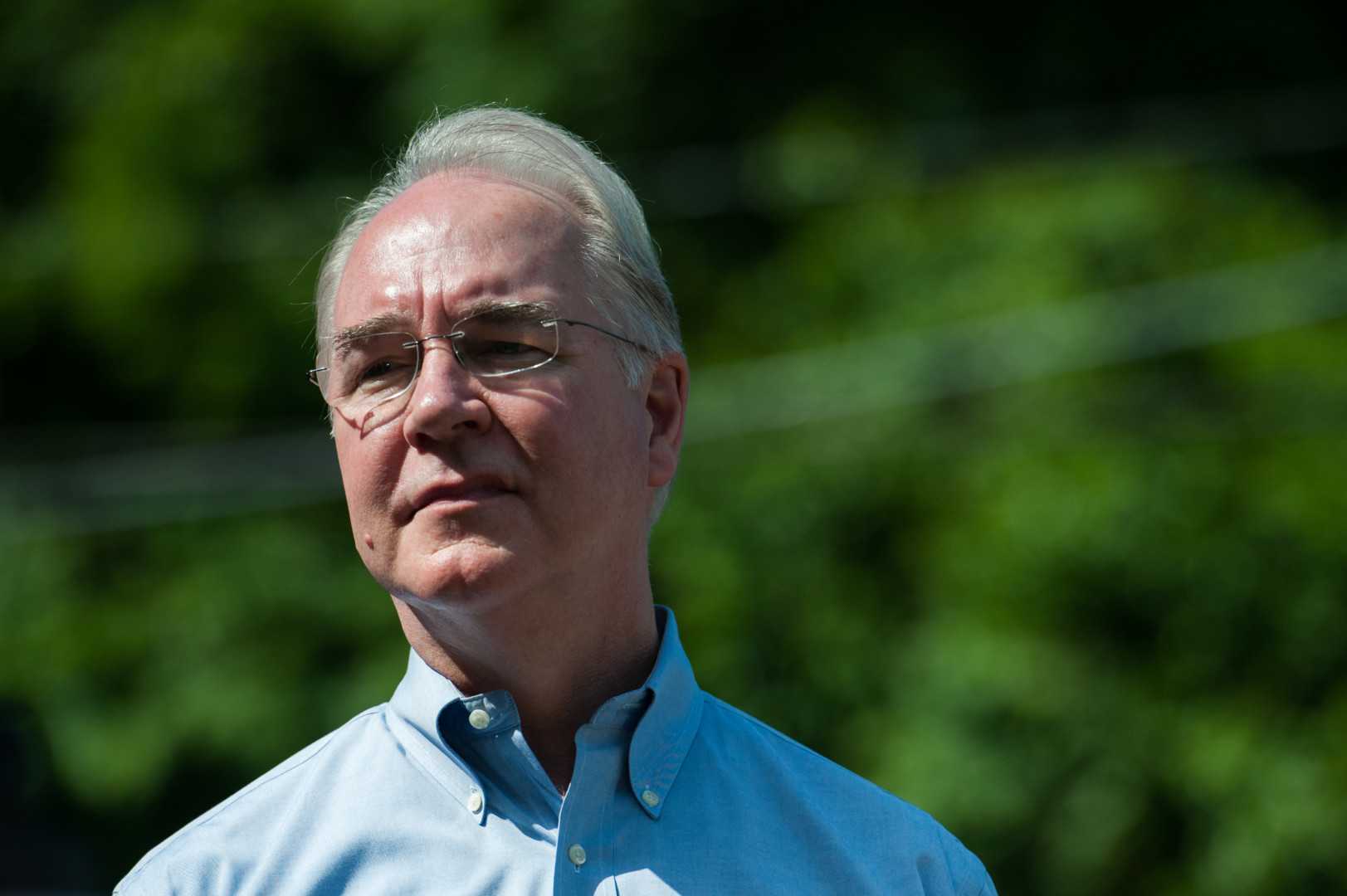 Tom Price spent much of his six terms in Congress fighting against the Affordable Care Act, but as the newly-minted secretary of Health and Human Services, his first acts may focus on shoring up the very same law he railed against.
Stabilizing the individual insurance market created under the ACA is a crucial step to ensure insurers stay in the market next year and consumers get a smooth transition to whatever plan Republicans agree on. The HHS secretary, who has broad authority over the nation's health care, may prove a crucial part of that effort, lawmakers and outside experts say.
"What the secretary is going to do is use his full discretion to first stabilize the markets," Sen. Ron Johnson (R-Wis.) said after Price lunched with Senate Republicans last week. "In broad strokes, that's the first step. And that's about as far as we can go right now."
Price's former colleagues on the Hill said he gave them few specifics on what might be coming in his first few weeks on the job when they met with him last week.
While Hill Republicans are crafting their own legislation, Price also met this weekend with President Donald Trump and Mick Mulvaney, director of the Office of Management and Budget, for a strategy session focused on overhauling Obamacare.
The Centers for Medicare and Medicaid Services has already proposed one regulation aimed at stabilizing the individual exchanges, which insurers and Republican lawmakers praised. Democrats said that the proposed rule would make it more difficult for people to get coverage.
Insurers have said they want more certainty about what the individual market will look like as they finalize their plans and rates for the 2018 coverage year. Those details could come from legislation, as Republicans weigh whether to fund certain ACA programs they've given no money to in the past, as well as through administrative action.
Next steps could address insurance plans that were in place before the ACA was passed in 2010, or plans that people bought between 2010 and when the ACA fully took effect, said Ed Haislmaier, a health policy expert at the Heritage Foundation who sat on Trump's transition team.
HHS could propose a regulation delaying the date when the grandfathered plans would no longer be permitted under the law, as the Obama administration had done, or the department could write a guidance memo for the grandmothered plans, which wouldn't require a formal rule making process.
"At least putting that out would signal to those plans, particularly employer-sponsored plans, where things are going," Haislmaier said. "I would expect that that could be done maybe in the coming months."
Other actions may require more time as the agencies must still build up their tools and resources, he said. For example, the CMS rule proposed last week would allow insurers to collect premiums for unpaid coverage from people before they could enroll in a new plan. But the rule doesn't apply if someone applies for a policy with a different issuer.
"The private market does this every day. Of course we're talking about CMS here," Haislmaier said, about the government's logistical challenges. "The capability to go further isn't built out yet."
Price could also propose changes to rules around women's health coverage and preventative care, said Kathleen Sebelius, then-President Barack Obama's first HHS secretary. The law directs the HHS secretary to recommend a list of preventative services for women that are funded without copays in marketplace plans. The Obama administration included all approved methods of contraception in the list.
"You could potentially just change that internal recommendation and say, you know, it will include flu shots and nothing else," said Sebelius, who is now president and CEO of Sebelius Resources, a consulting firm. "That would have a huge ramification and impact on women, but that could be done administratively."
Jon Reid contributed to this report.