Confirmation Process Takes Toll on DeVos' Popularity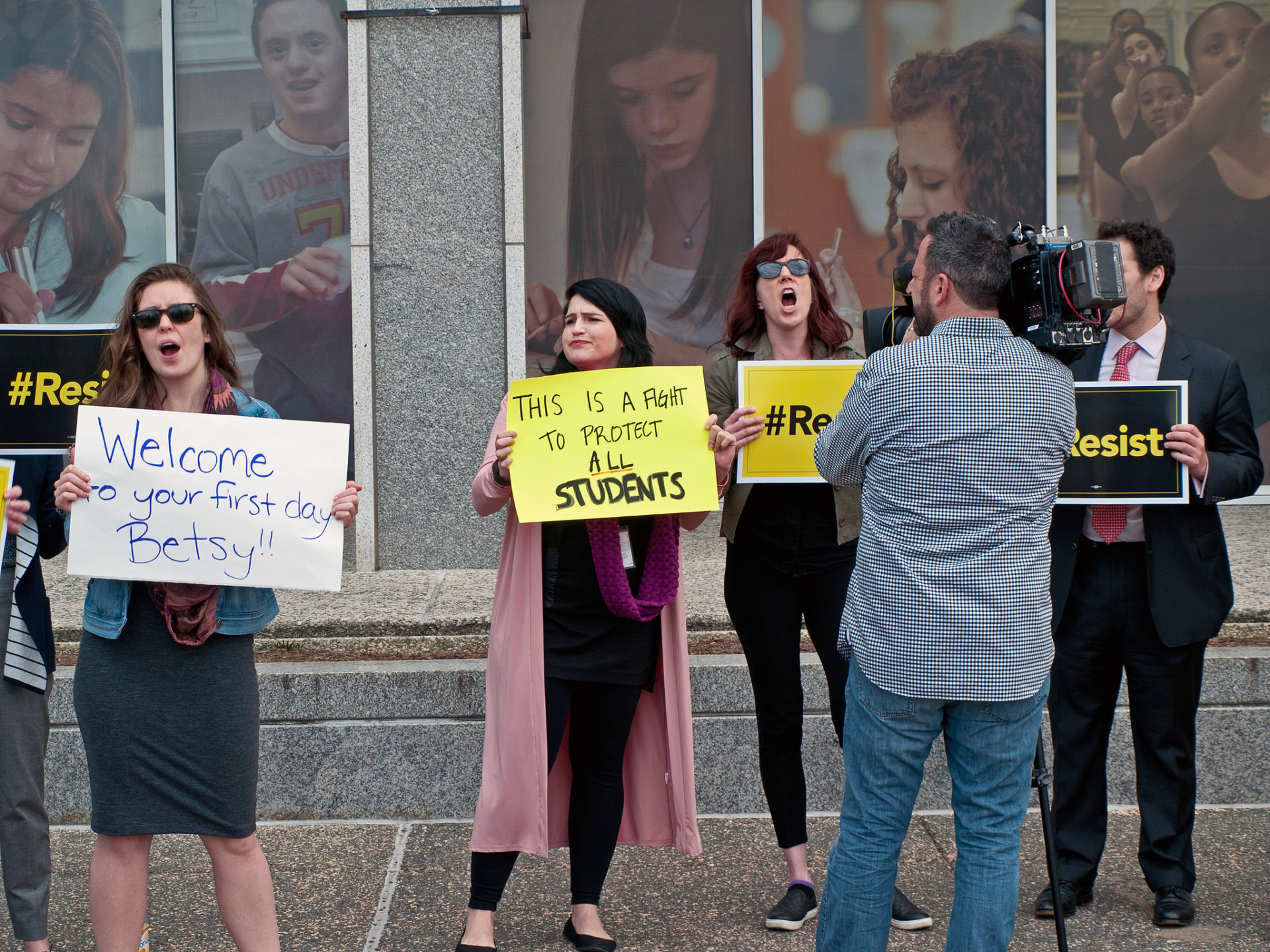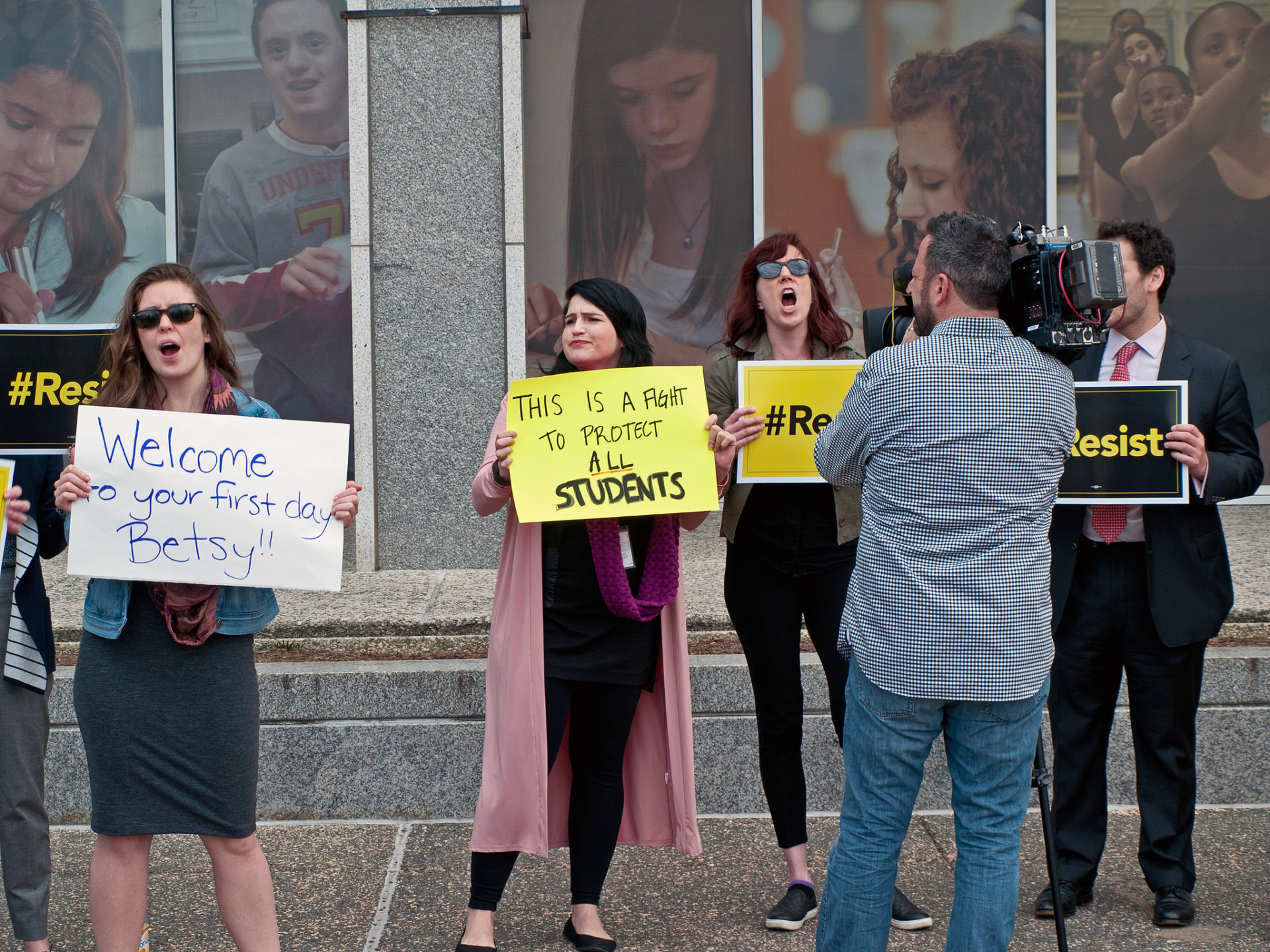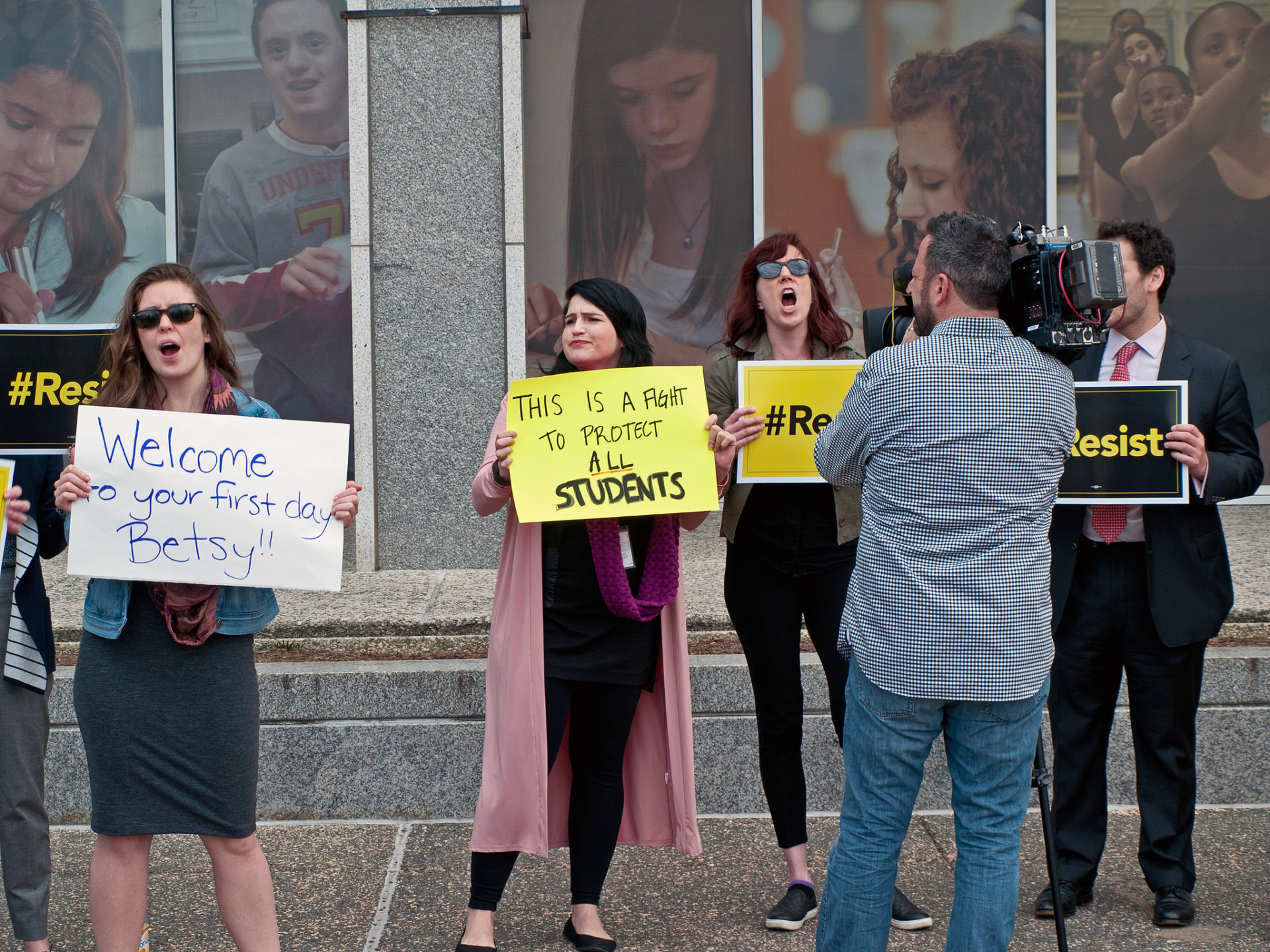 Education Secretary Betsy DeVos struggled through one of the rockier confirmation processes among President Donald Trump's nominees for top administration posts, and Morning Consult surveys show her popularity among the public has suffered.
When DeVos, a wealthy businesswoman and loyal Republican donor who supports charter schools and school vouchers, was nominated to lead the Department of Education, she was largely unknown to voters, but many were willing to give her the benefit of the doubt, viewing her more favorably than several of Trump's other choices to serve in his Cabinet.
Things started going south with her confirmation hearing, held on Jan. 17. At the time, a quarter of voters viewed her favorably, while 18 percent took a negative view. But in the days following her performance in that hearing, which was derided by Democrats — and eventually some Republicans — the public soured on her quickly. By Jan. 23, she dipped into the negatives: one-third of voters still viewed her favorably, but 34 percent did not.
Activists smelled blood in the water, and a steady campaign to undermine her nomination continued up to the day of her Feb. 7 confirmation vote, when Vice President Mike Pence was needed to cast a tie-breaking, 51-50 vote after Sens. Susan Collins of Maine and Lisa Murkowski of Alaska broke ranks and sided with the chamber's 48 Democrats.
A few days later, after protesters in Washington, D.C., briefly blocked her from entering an elementary school, DeVos' popularity among all voters languished 12 points underwater, with nearly 4 in 10 (39 percent) viewing her unfavorably on Feb. 13, compared with 27 percent who took a rosier view.
The good news for DeVos? The newest Morning Consult survey data shows her positives trending up and her negatives falling, albeit slightly: 33 percent of voters view her favorably, while 34 percent do not.