McConnell Pours Cold Water on Trump Plan to Cut State Dept. Funding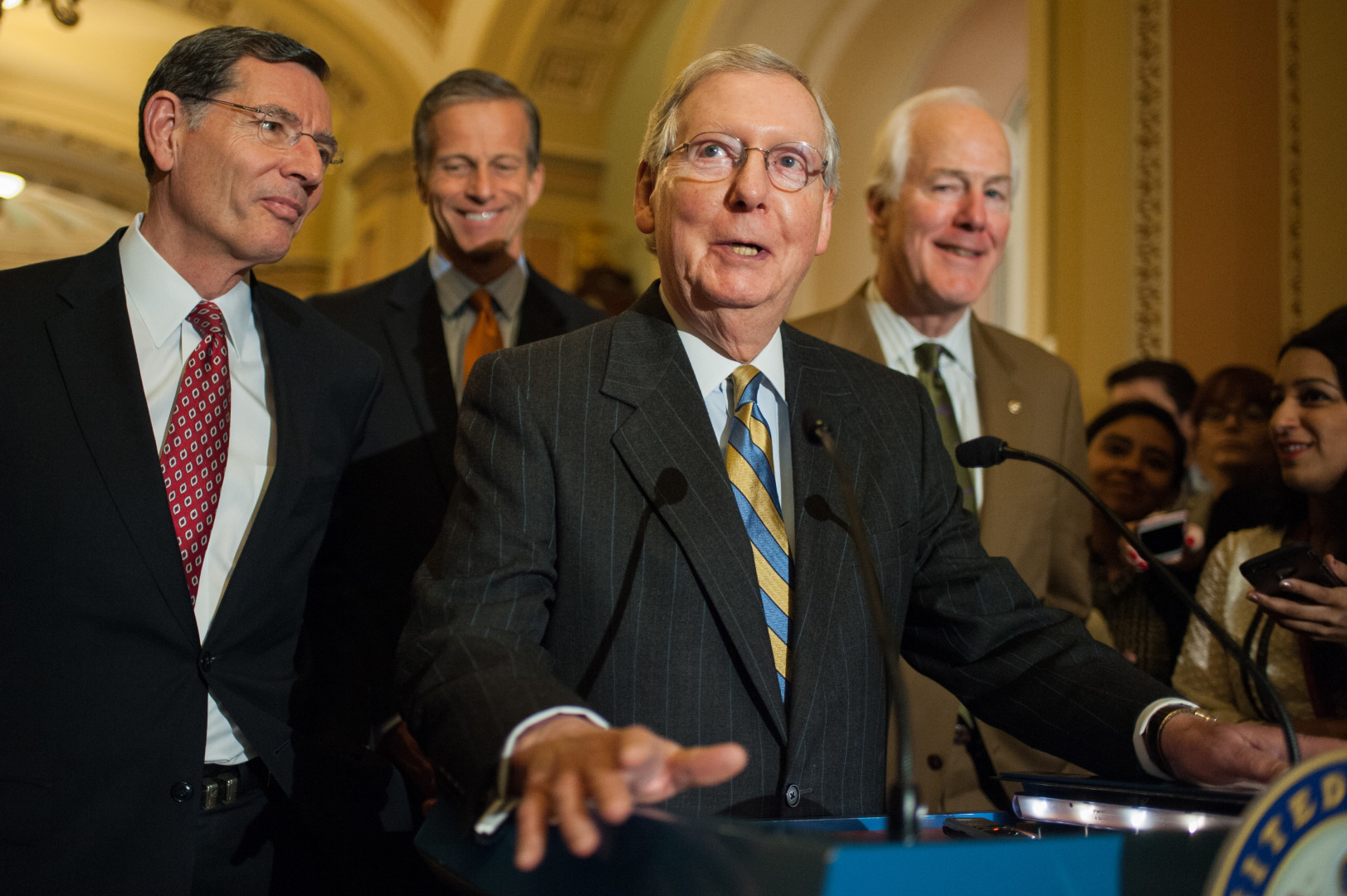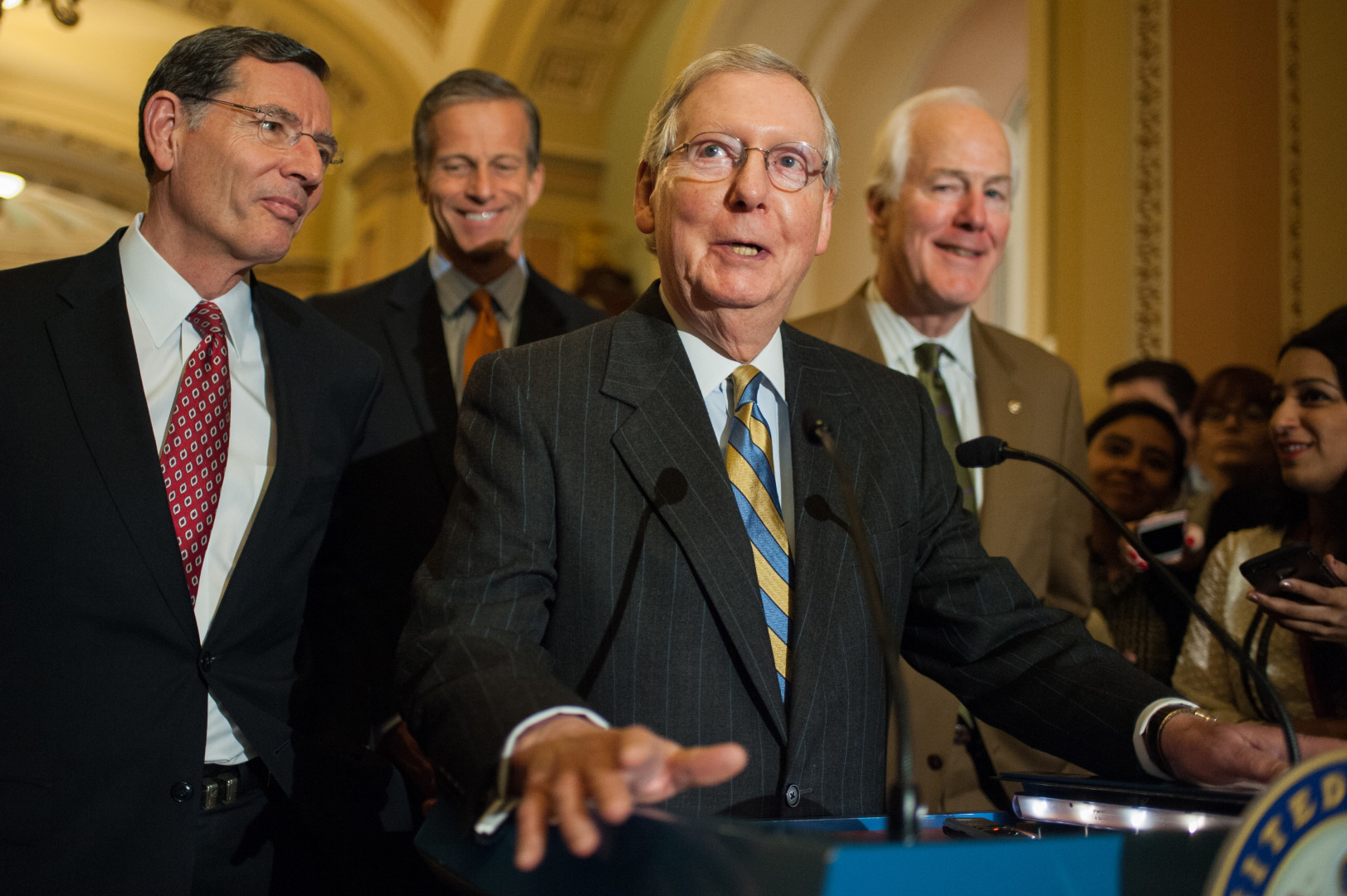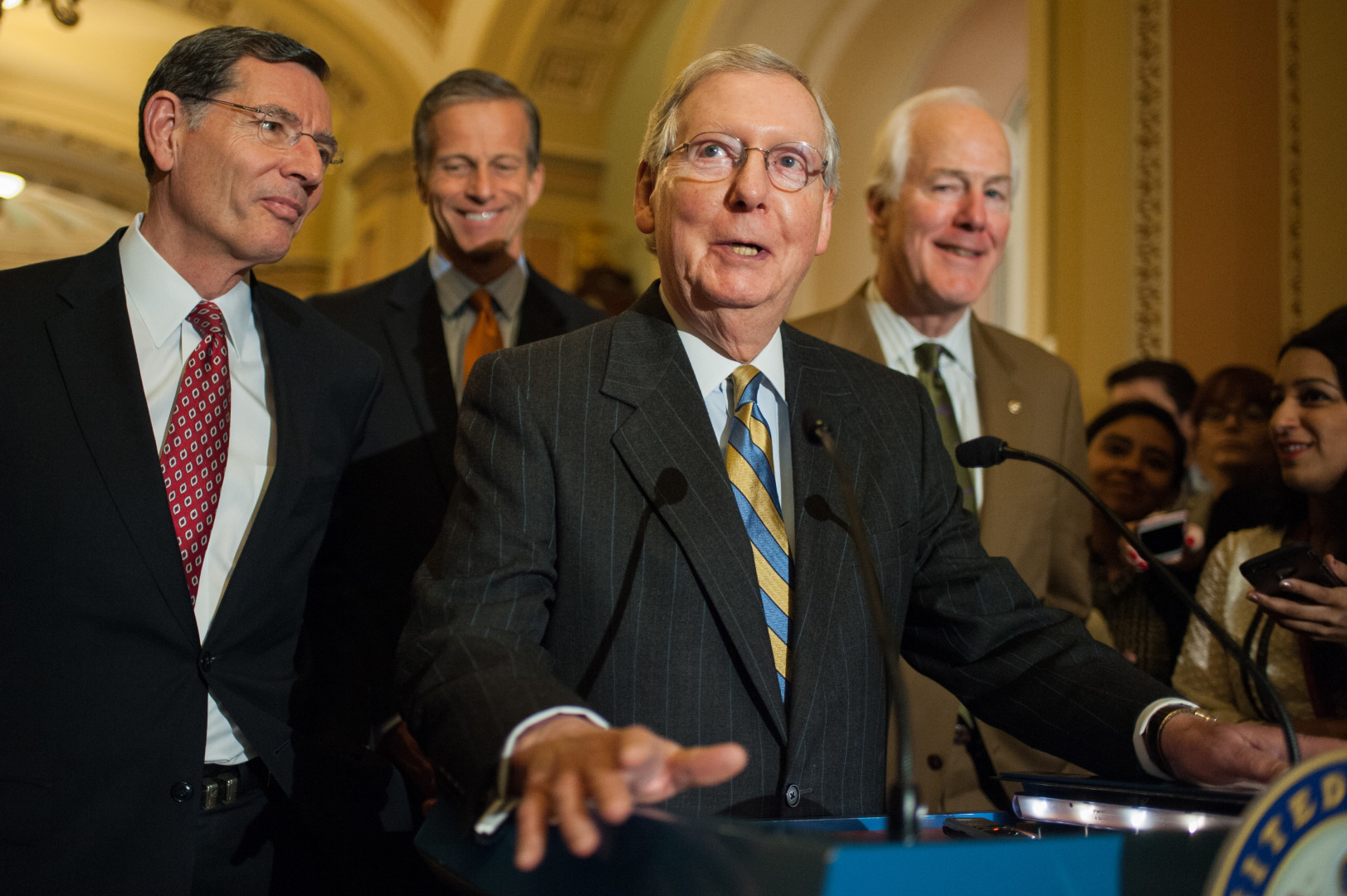 President Donald Trump's plan to cut State Department funding in order to increase defense spending met a high-profile opponent on Tuesday: Senate Majority Leader Mitch McConnell.
Speaking with reporters, the Kentucky Republican said his chamber could "probably not" pass such a proposal, which Trump's administration began to roll out on Monday ahead of his speech to a joint session of Congress.
"I for one – just speaking for myself – think the diplomatic portion of the federal budget is very important and you get results a lot cheaper, frequently, than you do on the defense side," he said. Referring to the section that includes foreign aid, he said, "speaking for myself, I'm not in favor of reducing what we call the 150 account."
Less diplomatic in criticizing the White House proposal was Sen. Lindsey Graham (R-S.C.), one of the most hawkish Republicans in the Congress.
"It's dead on arrival. It's not going to happen. It would be a disaster," he told NBC News of the 37 percent cut first reported by The Associated Press.
McConnell said when Congress gets to the debate over funding the government, it will "be an opportunity for our Democratic friends to participate," and, "obviously it will be done on a bipartisan basis."
One of those Democratic friends, Senate Minority Leader Chuck Schumer (D-N.Y.), said he would like to work with congressional Republicans, but said he would be wary of proposals from the House that might include poison pills.
Schumer also took the opportunity to lambaste Trump's aptitude for governing.
"The Trump proposed budget, I think both Democrats and Republicans are going to run away from it," he said. "Donald Trump is showing himself not to understand how to get anything done."