Perez and Ellison Unite Against Common Enemy: Trump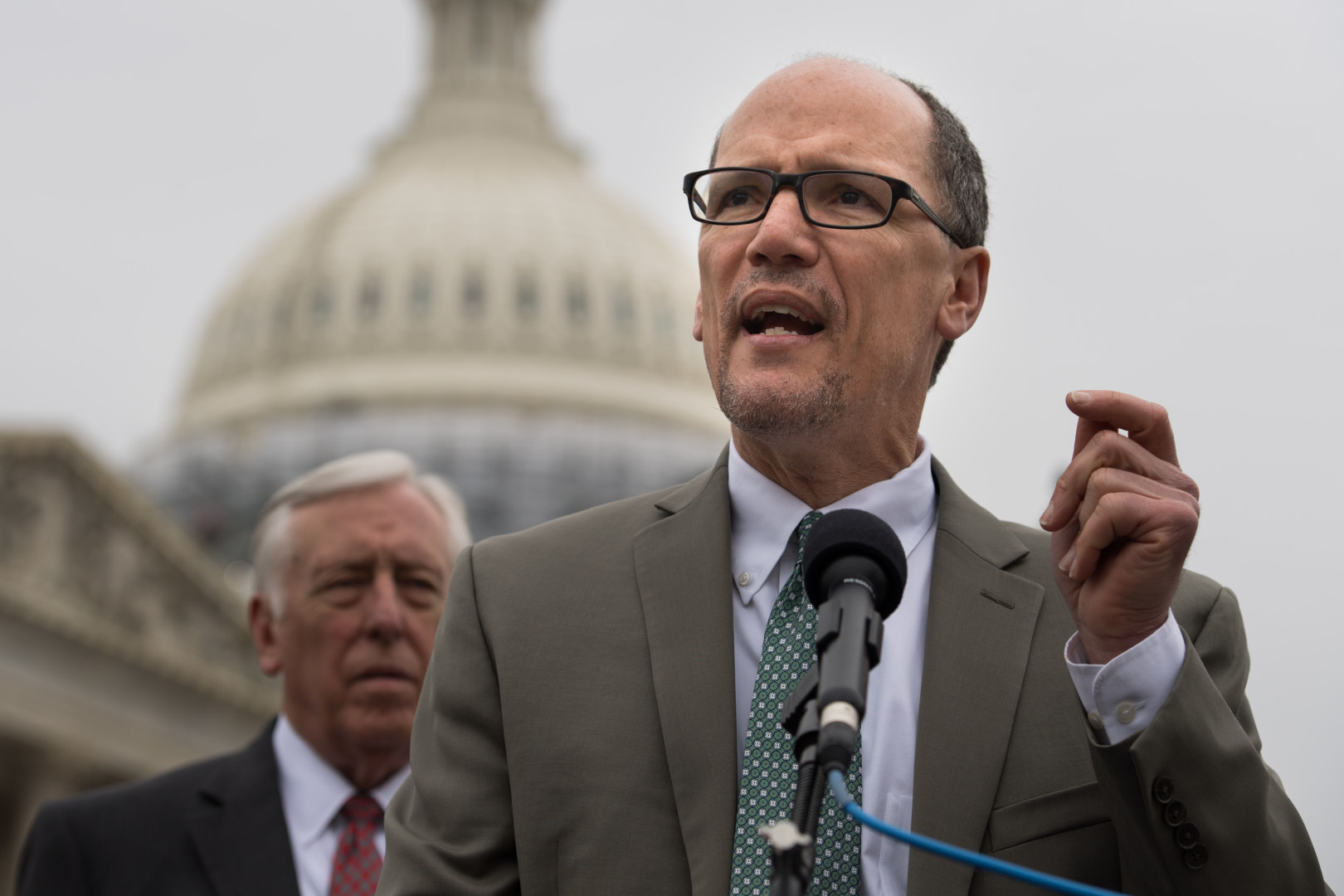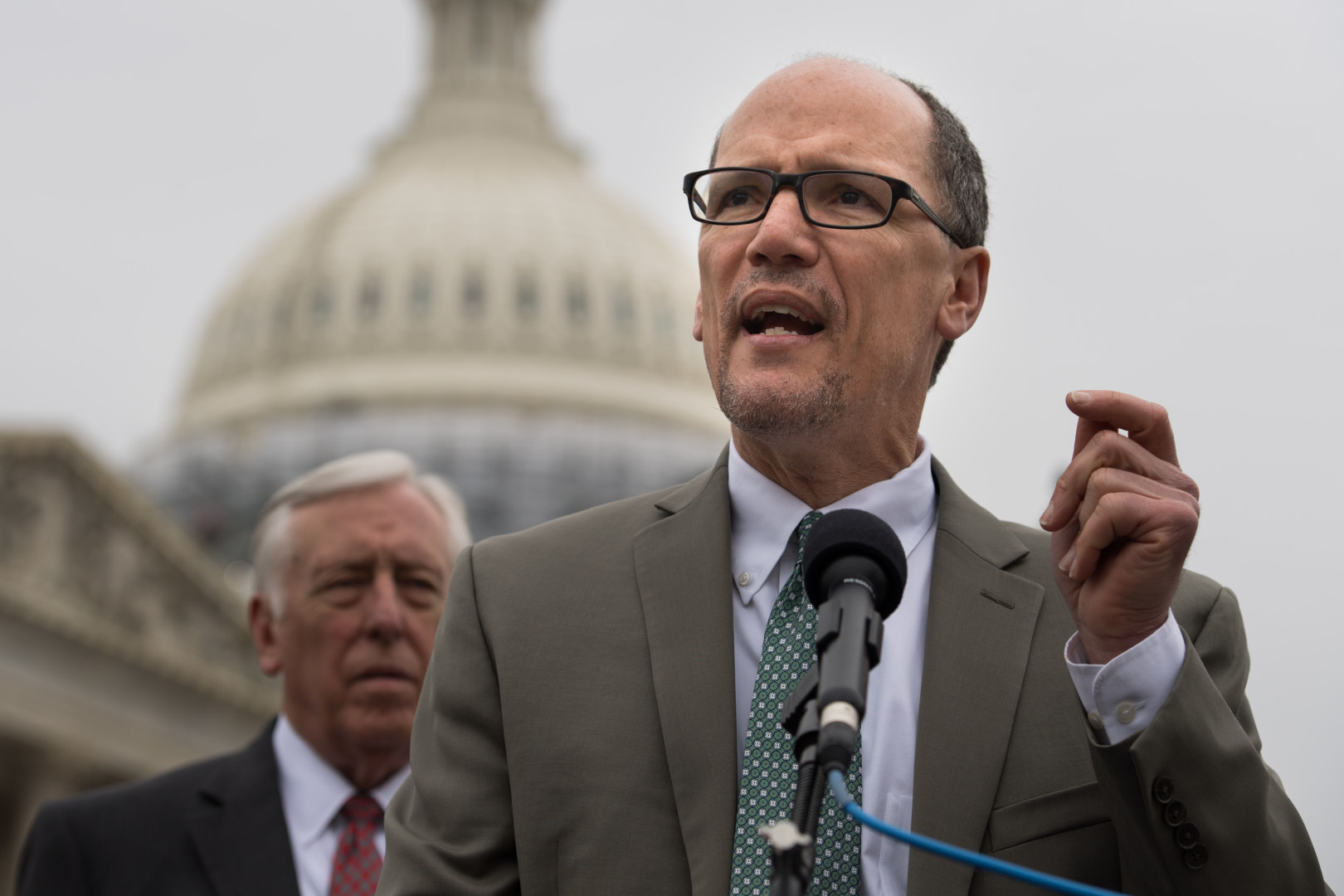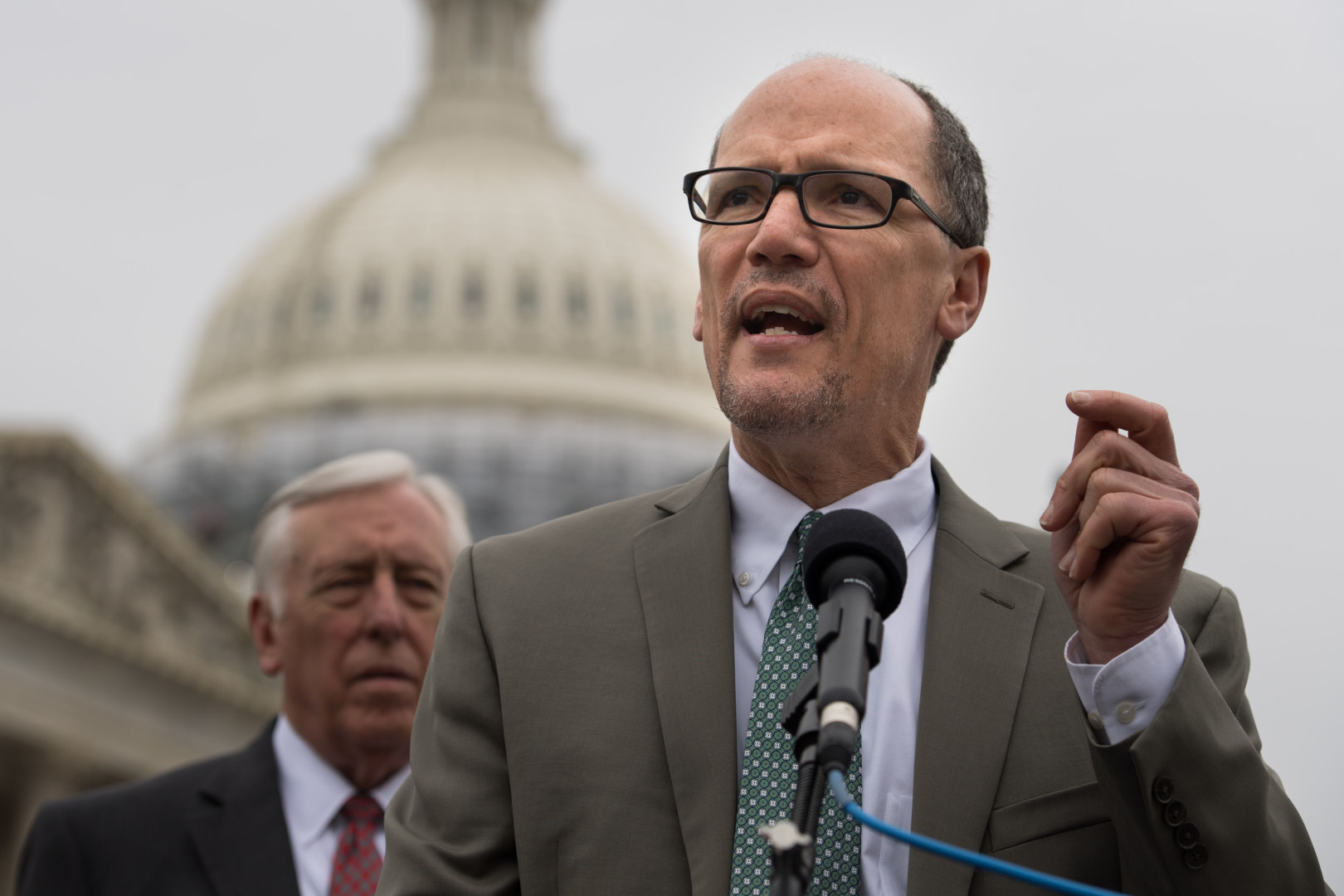 When Democratic National Committee Chairman Tom Perez and Rep. Keith Ellison of Minnesota, its deputy chairman, showed up on stage in Washington for the first time together since last weekend's vote to lead the party, the message was abundantly clear: It's time to unify.
"We need them all," Ellison said at the event for the Latino Victory Fund, referring to the party's grass-roots factions that have bickered in the aftermath of Election Day.
The party is "going to be fighting in every county in this country," he added, suggesting a heightened focus on races further down the ballot.
While Ellison, the first sitting member of Congress to endorse Sen. Bernie Sanders (I-Vt.) in the 2016 presidential primary, looked to bring together the different factions within the Democratic Party, Perez railed against the opposition.
Pointing to disparaging remarks Attorney General Jeff Sessions made about immigrants from the Dominican Republic in 2006, Perez told the former Alabama senator to "go shove it, sir."
To the Republicans pushing voter identification requirements, and the Trump administration's decision not to continue an Obama-era challenge to a Texas law on the subject, Perez said Americans might as well be "setting our clocks back to Jim Crow."
And to Trump's push against immigrants who might be subject to deportation, Perez said Democrats were ready to highlight the "faces of Trump's mass deportation plan" in the coming weeks.
"Behind every public policy are people, and people are getting harmed by what's going on," he said.
The confrontational tone will likely please most Democrats, who told Morning Consult/POLITICO earlier this month they preferred their representatives in Congress to stick to their principles, and block Trump's agenda instead of compromising.
And if there were any hurt feelings lingering after their competitive race to lead the DNC, it did not show Tuesday.
"We have been friends for some time," Perez said, rattling off accolades about Ellison's family and calling him a fighter for the Latino community. "For us, it's all about shared values."
"More than just the intelligence was the courage and willingness to stand up and fight in this difficult situation," Ellison said of Perez.