Senate Democrats Dubious of Trump's Talk of Immigration Deal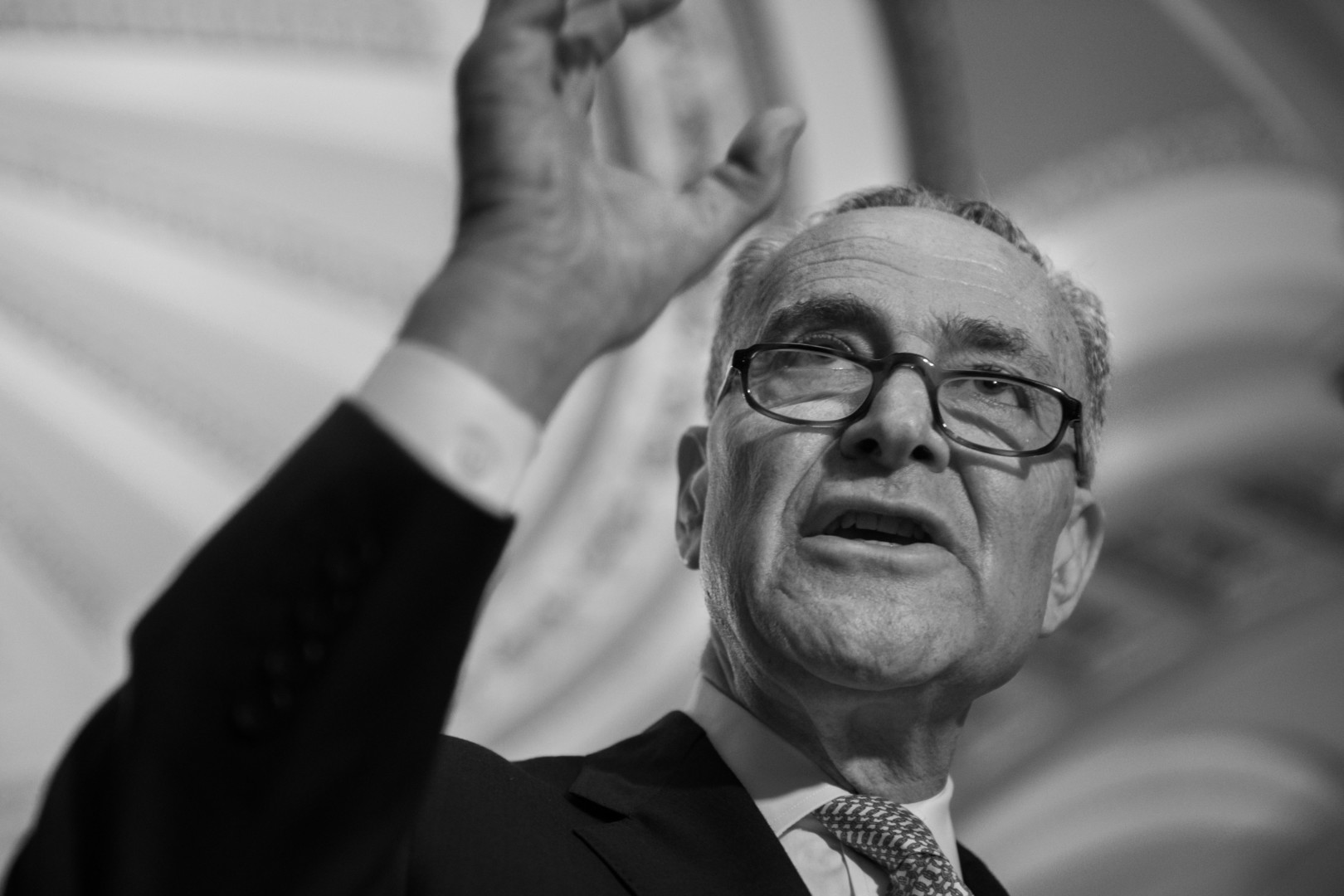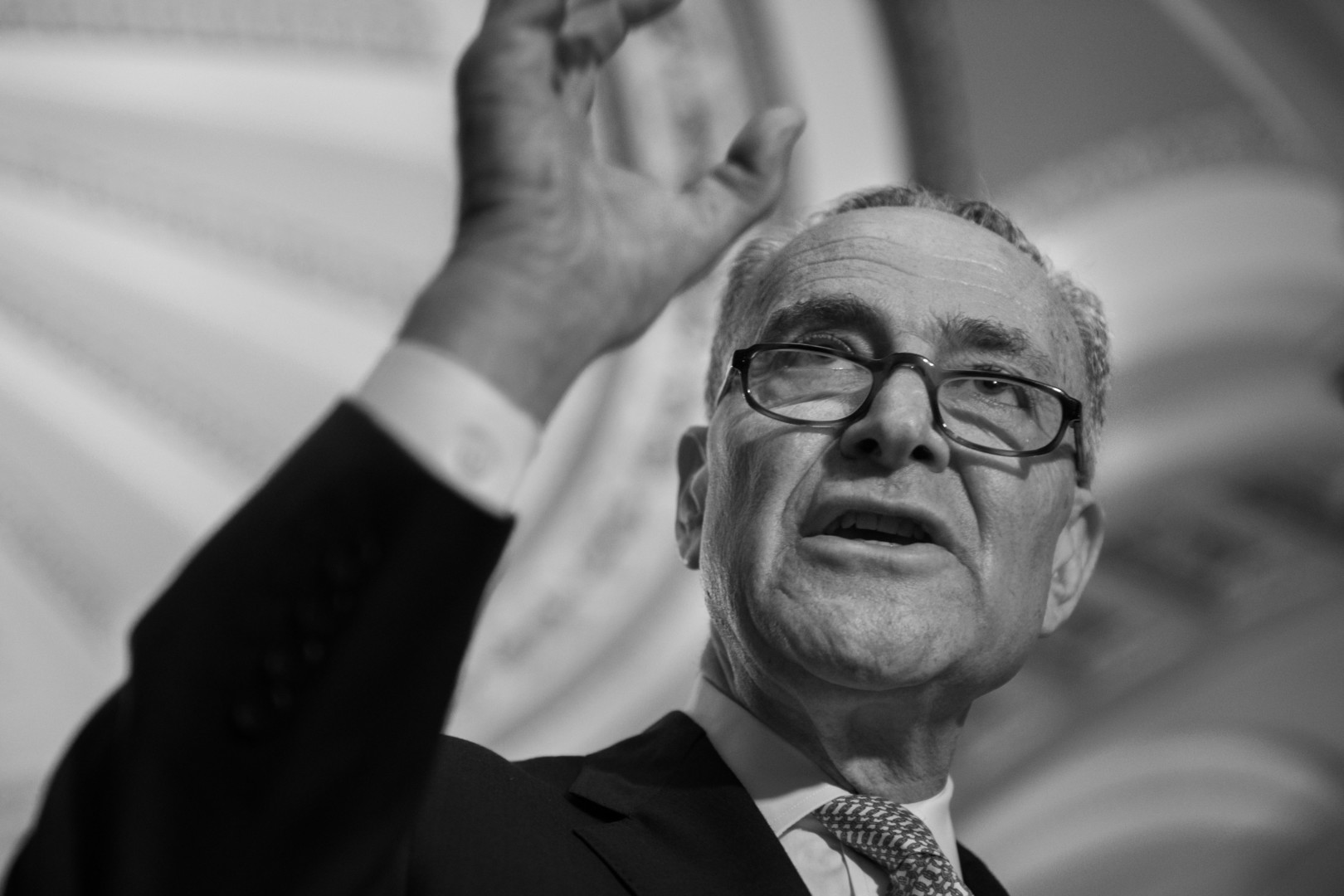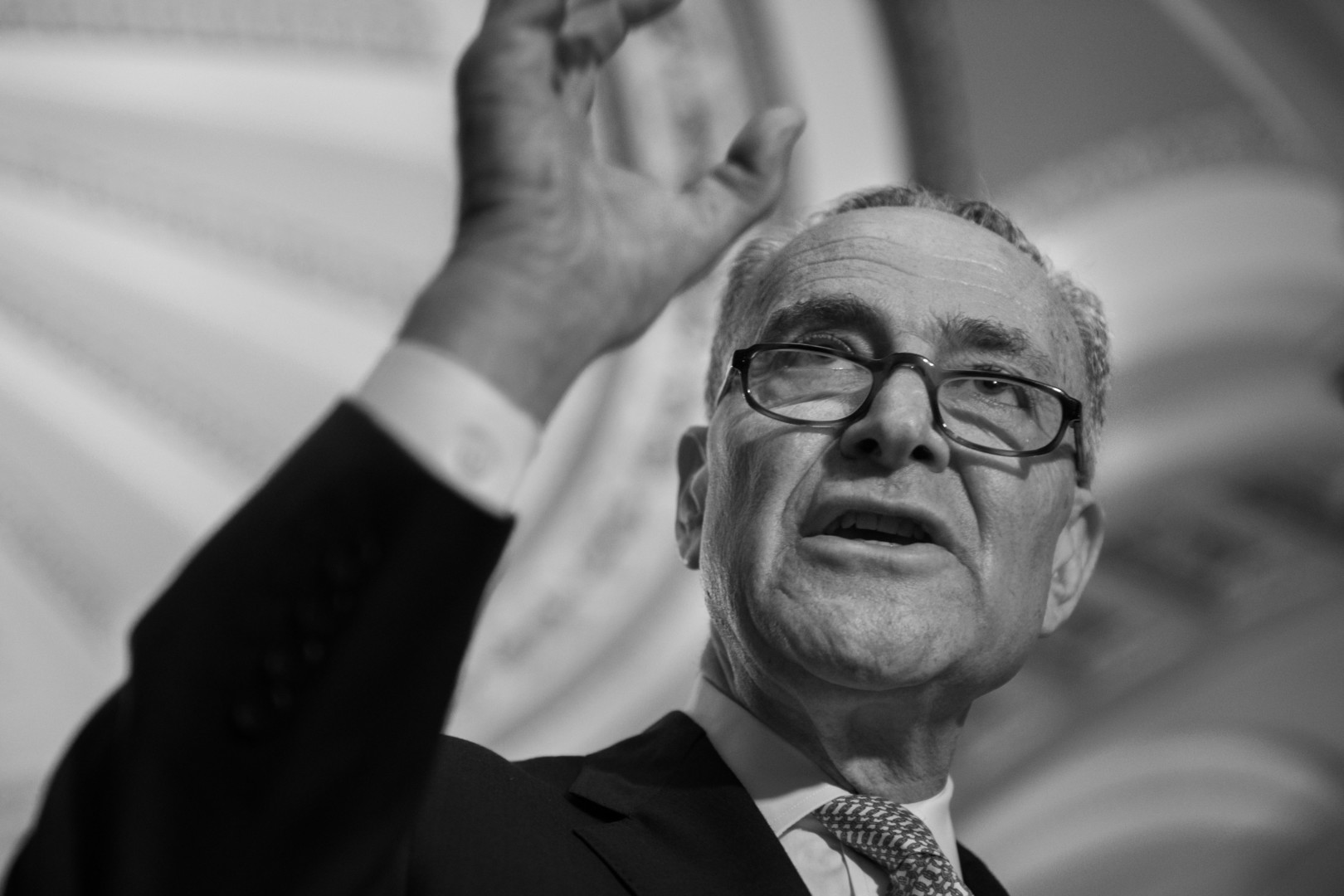 Senate Democrats are open to compromising with President Donald Trump on an overhaul of the country's immigration system, but they weren't encouraged by his rhetoric during Tuesday's joint address to Congress.
"It was so funny he spoke to a bunch of cosmopolitan news anchors and mentioned maybe he will change his views on immigration and the media got into a buzz about that," Senate Minority Leader Chuck Schumer (D-N.Y.) said on the Senate floor Wednesday. "The speech he gave was one of the most anti-immigrant speeches that we heard any president ever give — saying one thing, doing another."
A Senate Democratic aide said Wednesday their caucus would "absolutely" be ready to bring the 2013 comprehensive immigration reform bill back to the floor. That bill, co-written by a bipartisan group of eight senators, would have increased border security while securing legal status and a path to citizenship for the roughly 11 million undocumented immigrants in the U.S. illegally. It was passed by the chamber with 68 votes, but was never brought to the House floor for a vote.
"If the president is interested in reform like the [Gang of Eight] bill, he will find bipartisan support in the Senate," the aide said.
However, the aide stopped short of saying Democrats were open to incorporating other measures, such as Sen. Tom Cotton's (R-Ark.) bill to slash the number of visas and green cards offered to immigrants annually, into the negotiations. Cotton has pushed for limiting the amount of "low-skilled" immigrants allowed into the country, and Trump appeared to embrace that approach in his speech Tuesday night.
Two Republican members of the 2013 Gang of Eight, Sens. Lindsey Graham of South Carolina and Jeff Flake of Arizona, were also hopeful that Trump would support comprehensive action, even if it's not the same bill that passed in 2013.
"Whether it's a path to citizenship or a path to legalization of legal status, we can work with both of those," Flake said.
"This would be a pivot, and that's OK," Graham said. "If he's willing to embrace a logical solution for the 11 million that allows legal status, a pathway to citizenship or some – after they pass criminal background checks, requirement to learn English, pay a fine – the bill will pass. If he doesn't, it won't."
The Trump administration, like the Obama administration before it, is prioritizing deportation of immigrants who have committed crimes. In his speech Tuesday, Trump said, "bad ones are going out as I speak tonight and as I have promised," and questioned those "who do not believe we should enforce our laws."
Voters have mixed opinions on the matter.
Seven in 10 Americans (72 percent) said they think the U.S. should both deport only undocumented immigrants who have criminal records and allow undocumented immigrants that came to the U.S. as young children to apply for legal status, according to a Morning Consult survey last month. Less than 4 in 10 (38 percent) said the U.S. should deport all undocumented immigrants in the United States.
To the point about criminals, there is hardly a partisan split: 3 in 4 Democrats (75 percent) and Republicans (78 percent) support deporting criminal undocumented immigrants. Roughly the same amount of Democrats (78 percent) support the children being given a path to citizenship, while fewer Republicans (67 percent) agree.
But to the point about non-criminal undocumented immigrants, the two sides divide. Only a quarter of Democrats said they would support booting all undocumented immigrants from the country, compared with 55 percent of Republicans.