Senate Democrats Raise Specter of Shutdown Over Border Wall Funding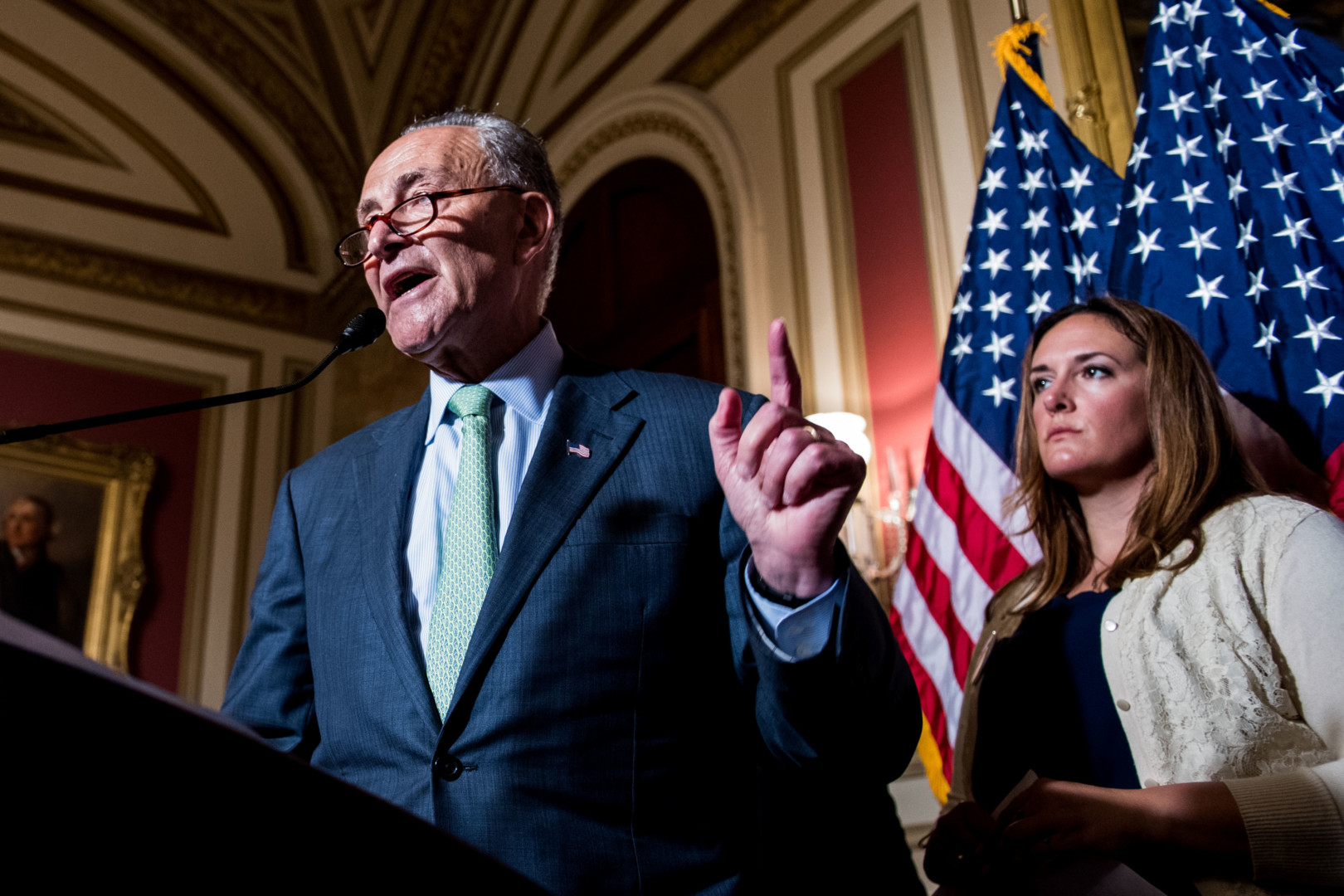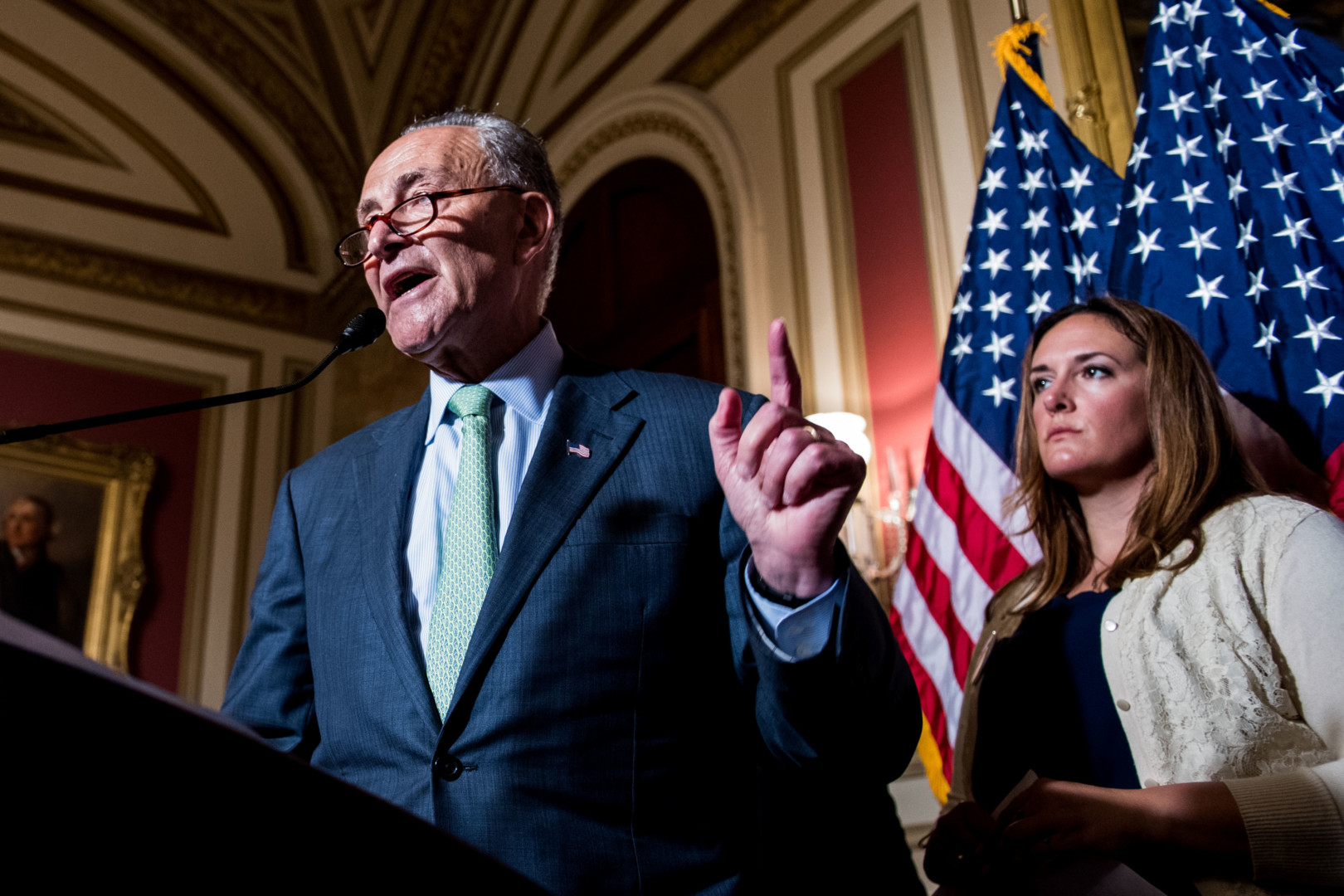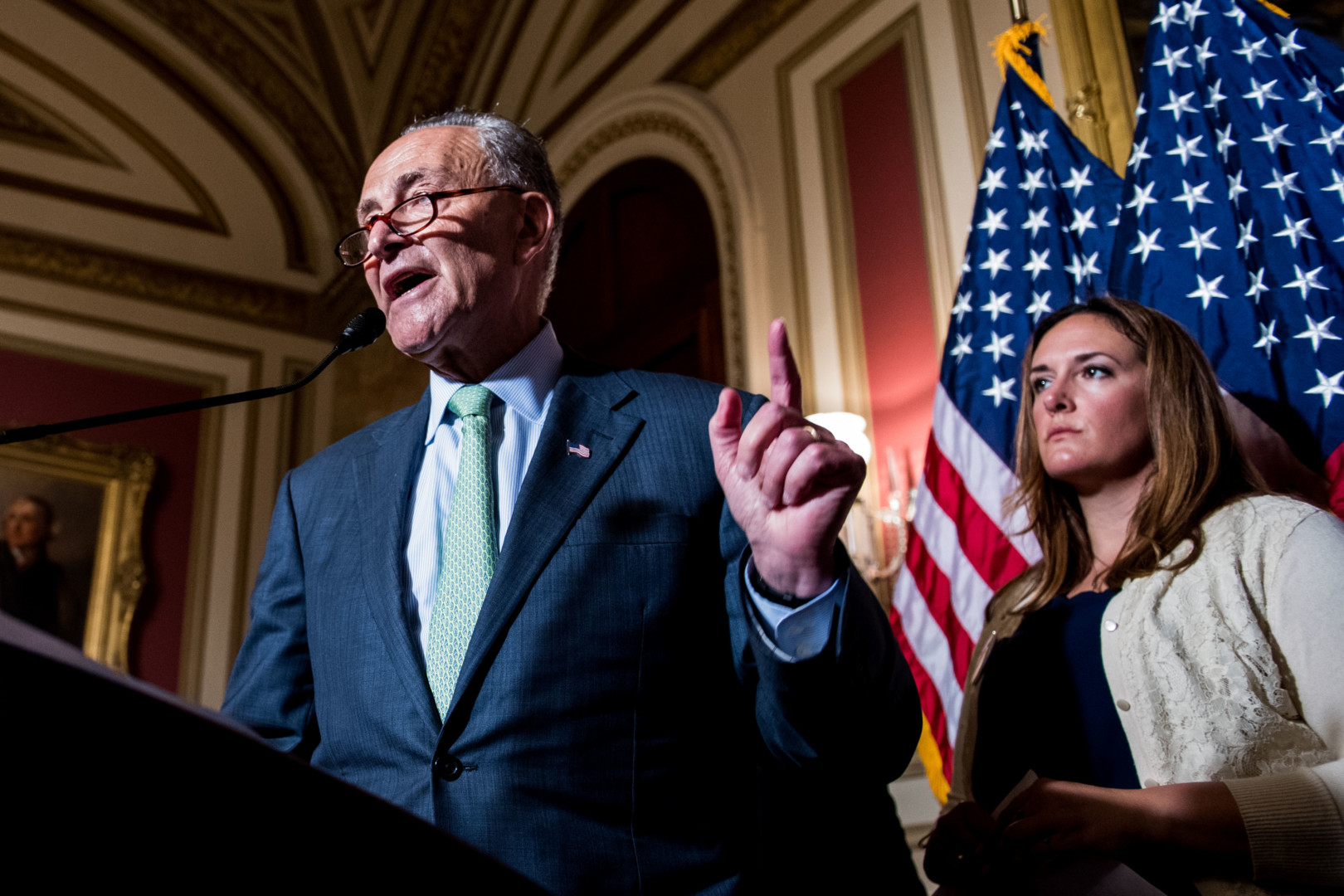 Senate Democrats are warning GOP leaders not to include funding for a wall along the U.S.-Mexico border in a funding bill to keep the government running, saying it could jeopardize the measure's passage.
"We believe it would be inappropriate to insist on the inclusion of such funding in a must-pass appropriations bill that is needed for the Republican majority in control of the Congress to avert a government shutdown so early in President Trump's Administration," the Democrats said in a letter to Senate Majority Leader Mitch McConnell (R-Ky.) and Senate Appropriations Committee Chairman Thad Cochran (R-Miss.).
The signers of the letter, released Monday, include Senate Minority Leader Chuck Schumer (D-N.Y.) and Senate Minority Whip Dick Durbin (D-Ill.), as well as Sens. Patty Murray (D-Wash.), Debbie Stabenow (D-Mich.) and Patrick Leahy (D-Vt.).
The government is currently being funded through April 28 by a stopgap spending bill that was passed in December.
Already, President Donald Trump's secretary of Homeland Security has directed his agency to look for funding sources it might already have available as the administration looks for ways to fulfill one of the the president's top campaign promises. A Morning Consult/POLITICO survey in January found 47 percent of Americans support construction of the wall, while 45 percent do not.
The Democratic senators said the wall could be expensive and "raises considerable issues that have not been resolved by the Congress or the Department of Homeland Security."
Another Morning Consult/POLITICO survey in January showed that support for the wall dropped considerably when the issue of cost was raised. Just 29 percent of registered voters (and 53 percent of Republicans) backed constructing the wall if the U.S. must pick up the estimated $8 billion to $14 billion tab. Sixteen percent of voters said the wall should only be built if Mexico pays for it, while a plurality (42 percent) said it should not be built at all.
Democrats are also calling for Republicans to stick to the terms of a 2015 bipartisan budget agreement, which dictated that any funding that exceeds current non-emergency spending caps should be divided equally between discretionary and defense spending.
Beyond opposing the wall and extra agents for DHS to deport criminal immigrants (what the Democrats called a "deportation force"), the senators also said they would object to "poison pill riders," such as a provision that would cut government funding that goes to Planned Parenthood.
"We strongly oppose the inclusion of such riders in any of the must-pass appropriations bills that fund the government," they wrote.
A spokesman for McConnell would not comment on the letter Monday, but in a sit-down interview with Morning Consult in January, the Senate's top Republican suggested that with Trump in the White House, Democrats lack the necessary leverage to extract concessions in government funding negotiations.