Democrats Introduce Paid-Leave Bill, Say Trump's Plan Isn't Enough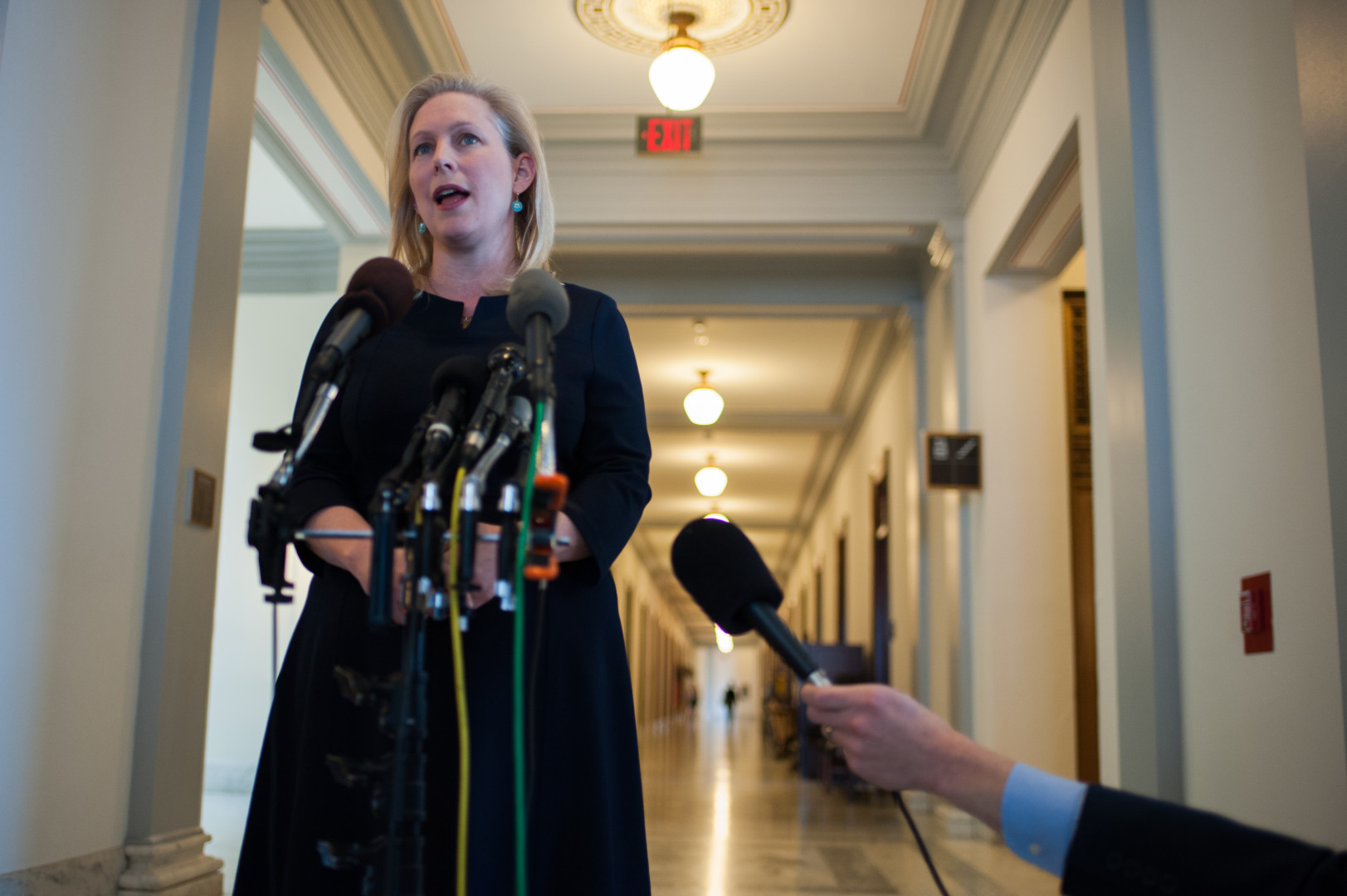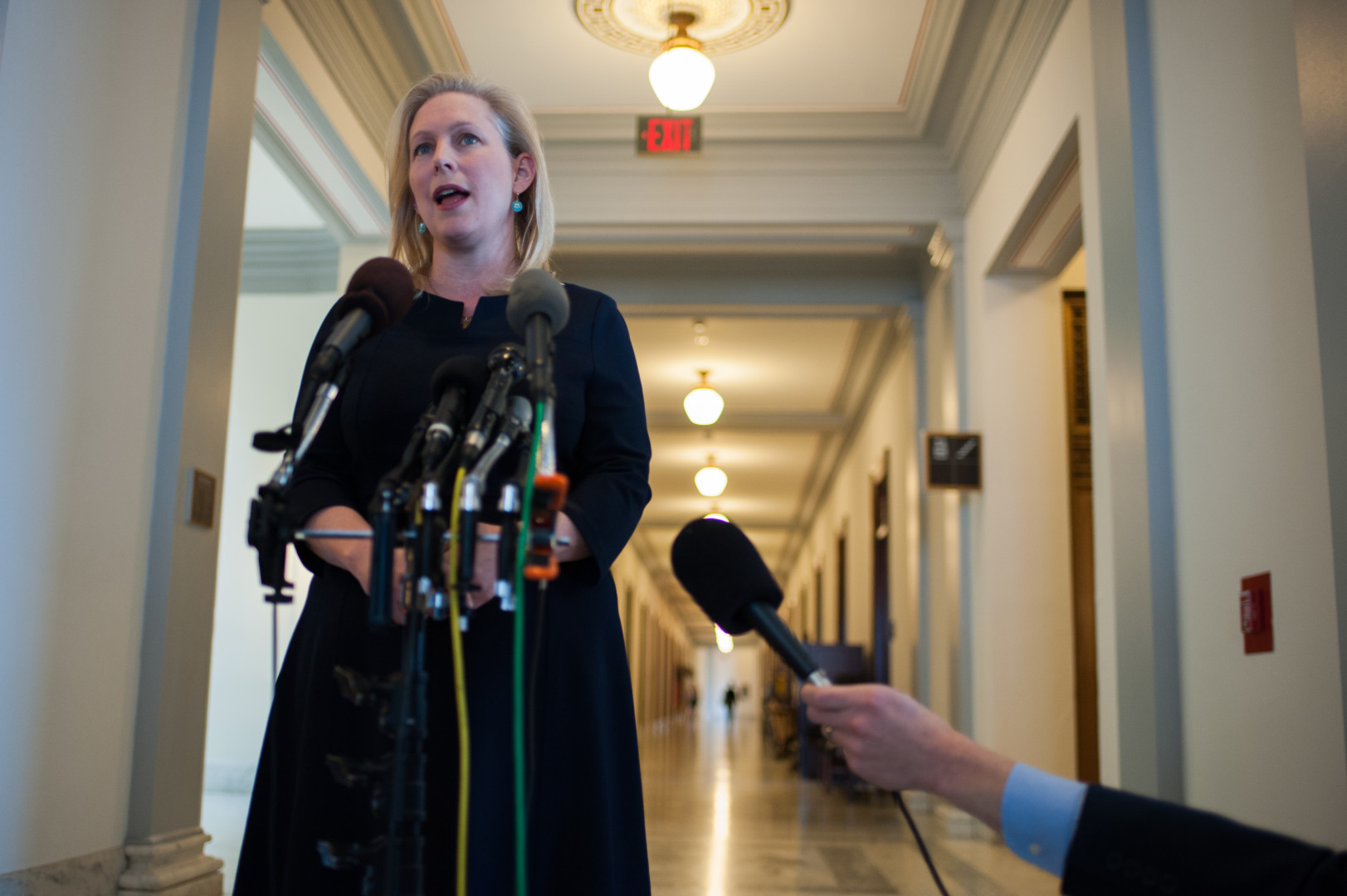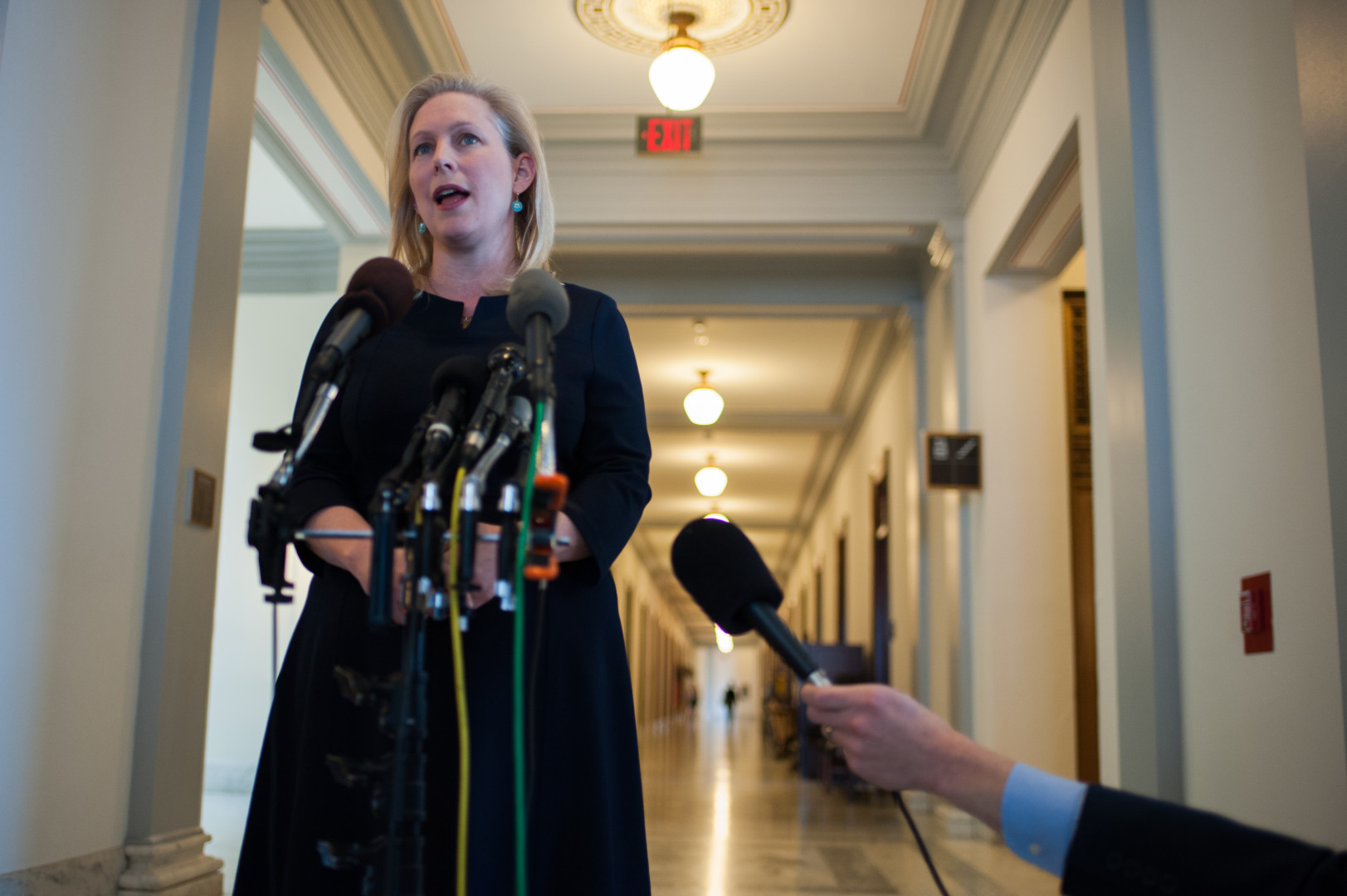 Senate Democrats rallied around a broad, paid family-leave program on Tuesday and urged President Donald Trump – who called for such a program in his joint address to Congress last month – to support it.
The Democratic plan, as described by Sen. Kirsten Gillibrand (D-N.Y.), goes further than Trump's proposal from September which calls for six weeks of paid maternity leave.
Speaking at a Capitol Hill news conference, the New York Democrat said paid family leave should extend to 12 weeks and be gender neutral so that fathers can take off time from work, too. The Democratic proposal would also cover time off to care for an adopted child, a seriously ill family member or an employee's own health condition, providing about 66 percent of a worker's monthly wages at a cost to them of about $2 a week.
Senate Minority Leader Chuck Schumer (D-N.Y.), who joined several Democratic women and Sen. Bernie Sanders (I-Vt.) at the news conference, said the bill, called the Support FAMILY Act, should be looked at alongside the party's infrastructure plan as part of its "bold and sharp edged economic agenda." The two proposals, broadly, lay down the party's markers on issues Trump has expressed interest in, both on the campaign trail and since Inauguration Day.
Gillibrand, who has been pushing the paid-leave proposal for years, said she has reached out to Senate Republicans and the White House, but has not had any takers.
The White House did not respond to a request for comment.
Trump, who announced his support for maternity leave and other policy proposals related to child care during his campaign, got a standing ovation when he mentioned the proposal during last month's address to Congress.
Sen. Heidi Heitkamp (D-N.D.) said Trump and his daughter — Ivanka Trump, a young mother — are sympathetic to the cause. Speaking alongside Gillibrand, Heitkamp seemed more optimistic about the proposal's chances.
"I was very excited in the president's speech when he talked about paid family leave," said Heitkamp, who joked that she was "counting heads" during the applause. "This is a president, certainly a president's daughter, who gets this."