Biden Blasts GOP Health Care Bill as a $1 Trillion Tax Cut for the Wealthy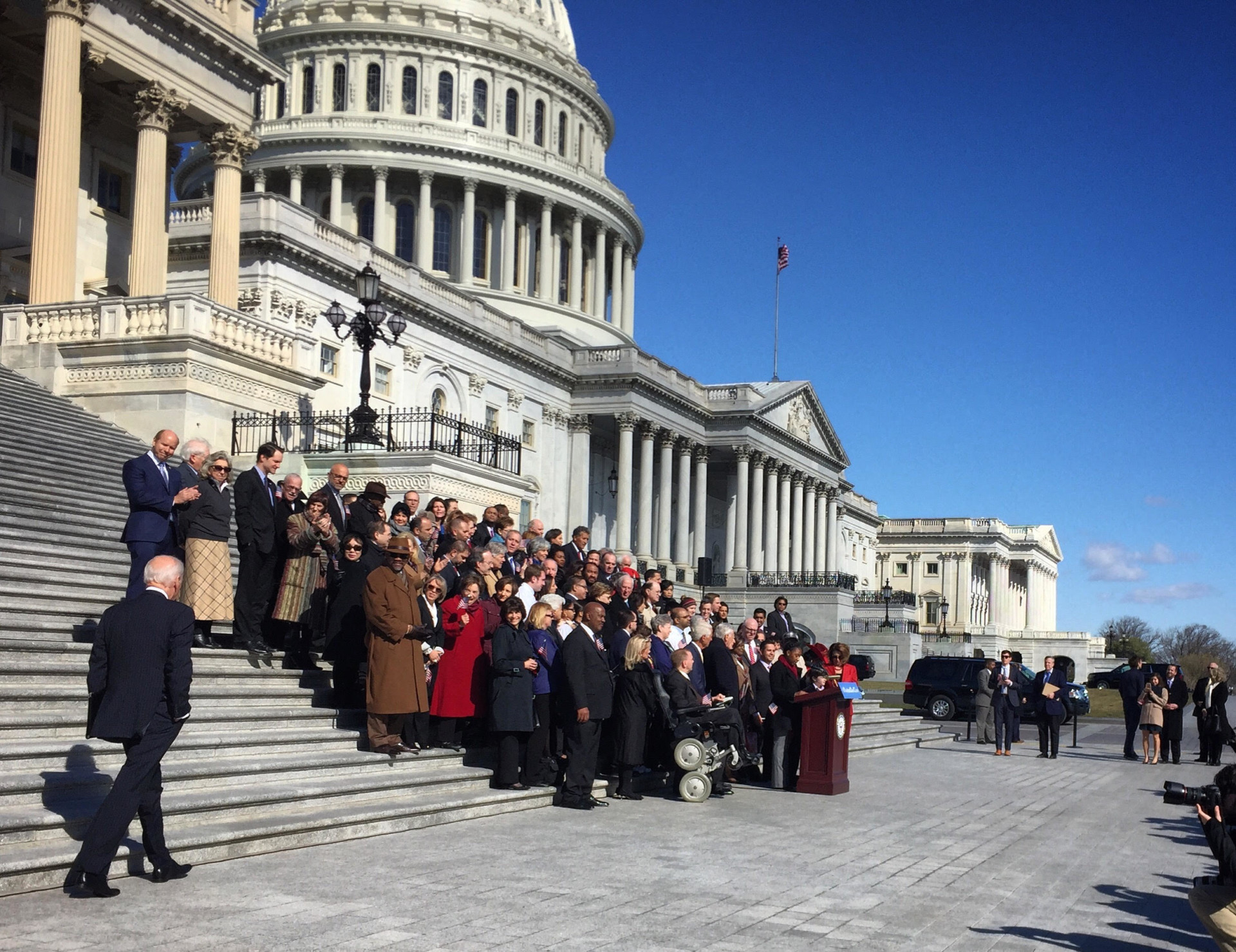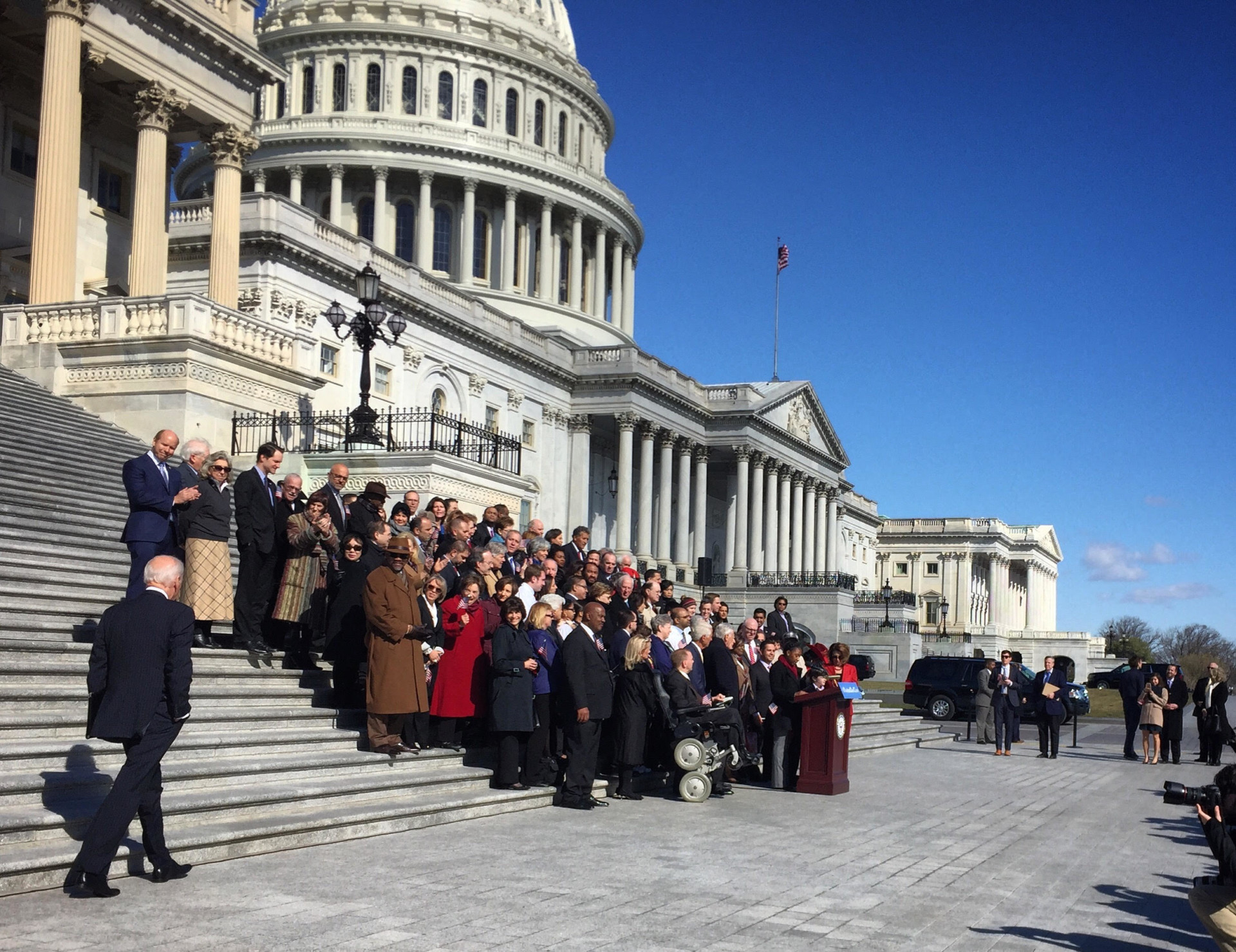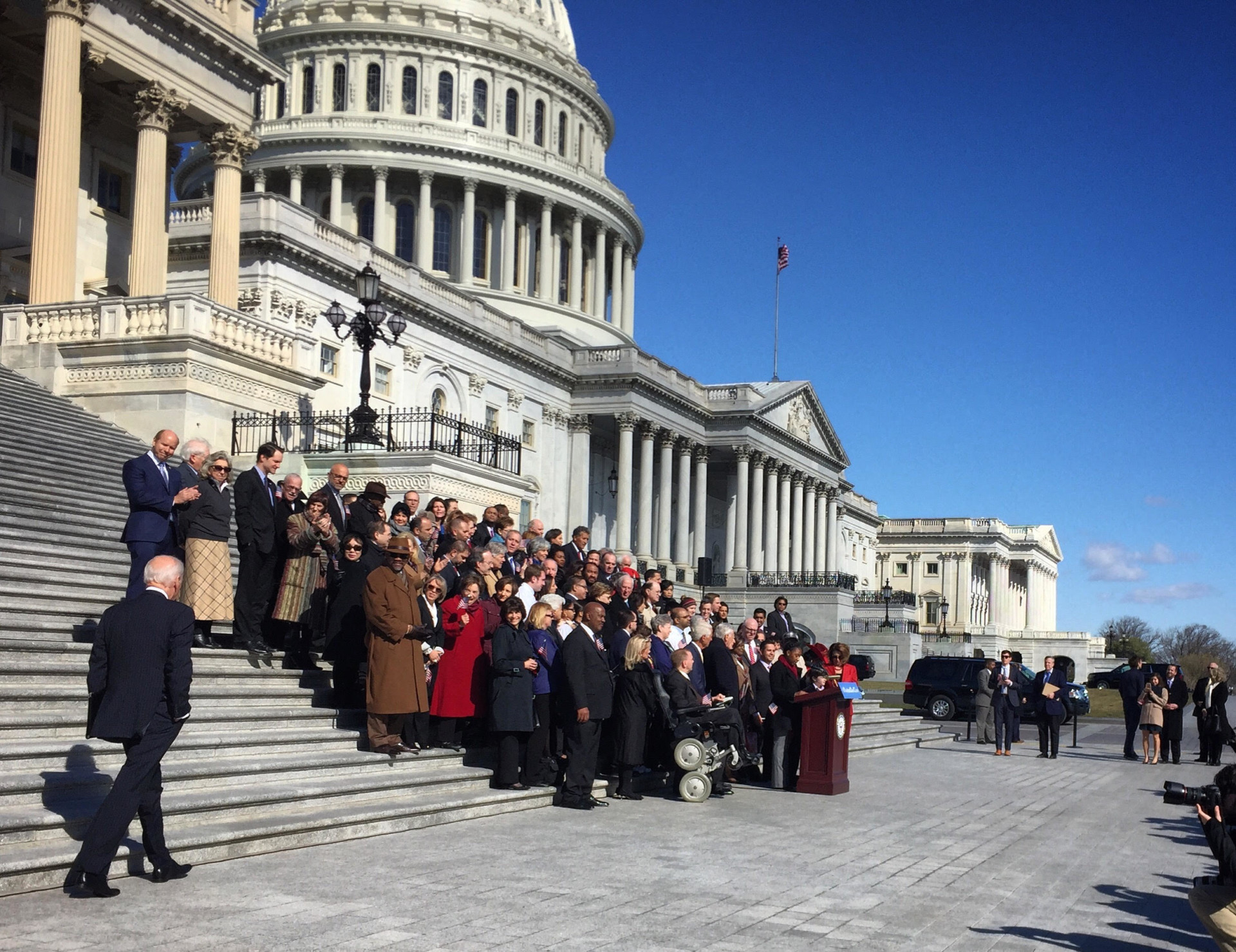 Former Vice President Joe Biden on Wednesday joined congressional Democrats on the Capitol steps to defend Obamacare and deride Republicans' proposal to repeal and replace the 2010 health care law as a tax cut for the richest Americans.
In his first appearance on the Hill since leaving office, Biden said "the costs are enormous" if the Affordable Care Act, President Barack Obama's signature policy achievement, is repealed. He said the GOP plan amounts to a "transfer of about a trillion dollars" to wealthy Americans in the form of tax benefits.
Biden's focus on the impact on the rich, rather than the number of Americans who could go uninsured, mirrored new messaging by the Senate Democrats' campaign arm. On Tuesday, the Democratic Senatorial Campaign Committee launched a new ad campaign calling the Republican plan "wealthcare," rather than "Trumpcare" or "Ryancare."
Speaking earlier in the day with Hugh Hewitt, House Speaker Paul Ryan (R-Wis.) also referred to the plan in terms of its impact on taxes: "We are repealing Obamacare, and replacing it with good Republican tax policy."
If Republicans are successful, "it means all the bad things that happened before would be back" for the poor, women and elderly Americans, said Biden.
Biden's appearance came on the seventh anniversary of the Affordable Care Act being passed by Congress. Americans are split — 46 percent approve of it, while 45 percent disapprove, according to a new Morning Consult/POLITICO survey.
A quarter of Americans (23 percent) said it should be expanded, while 15 percent said it should be left alone. Nearly one-third (29 percent) said it should be repealed in part, and another 23 percent said it should be repealed completely (including 43 percent of Republicans).
Biden's remarks were short, but he ended them to chants of "protect our care" led by House Minority Leader Nancy Pelosi (D-Calif.). To that, Biden leaned back into the microphone: "It ain't going anywhere — this is not going to pass!"
House Republicans are still trying to secure enough votes among the rank and file to send the measure, called the American Health Care Act, to the Senate. The lift got a little lighter for Republicans with news that Rep. Bobby Rush (D-Ill.), whose wife has died, will miss a planned Thursday evening vote. That means House Republican leaders only need 215 votes, and can afford 22 defections from their ranks.
Despite challenges within the Republican conference, 62 percent of voters believe Obamacare will be repealed and replaced this year.
Still, more Americans than not believe Republicans are moving too fast on their plan, which Senate leaders plan to take up next week if it passes in the House. The survey found 43 percent of Americans think Congress should slow down. And as Americans have learned more about the House GOP's plan, its approval has fallen from 46 percent earlier this month to 40 percent this weekend.