Graham Accuses Democrats of Imitating Trump in Gorsuch Attacks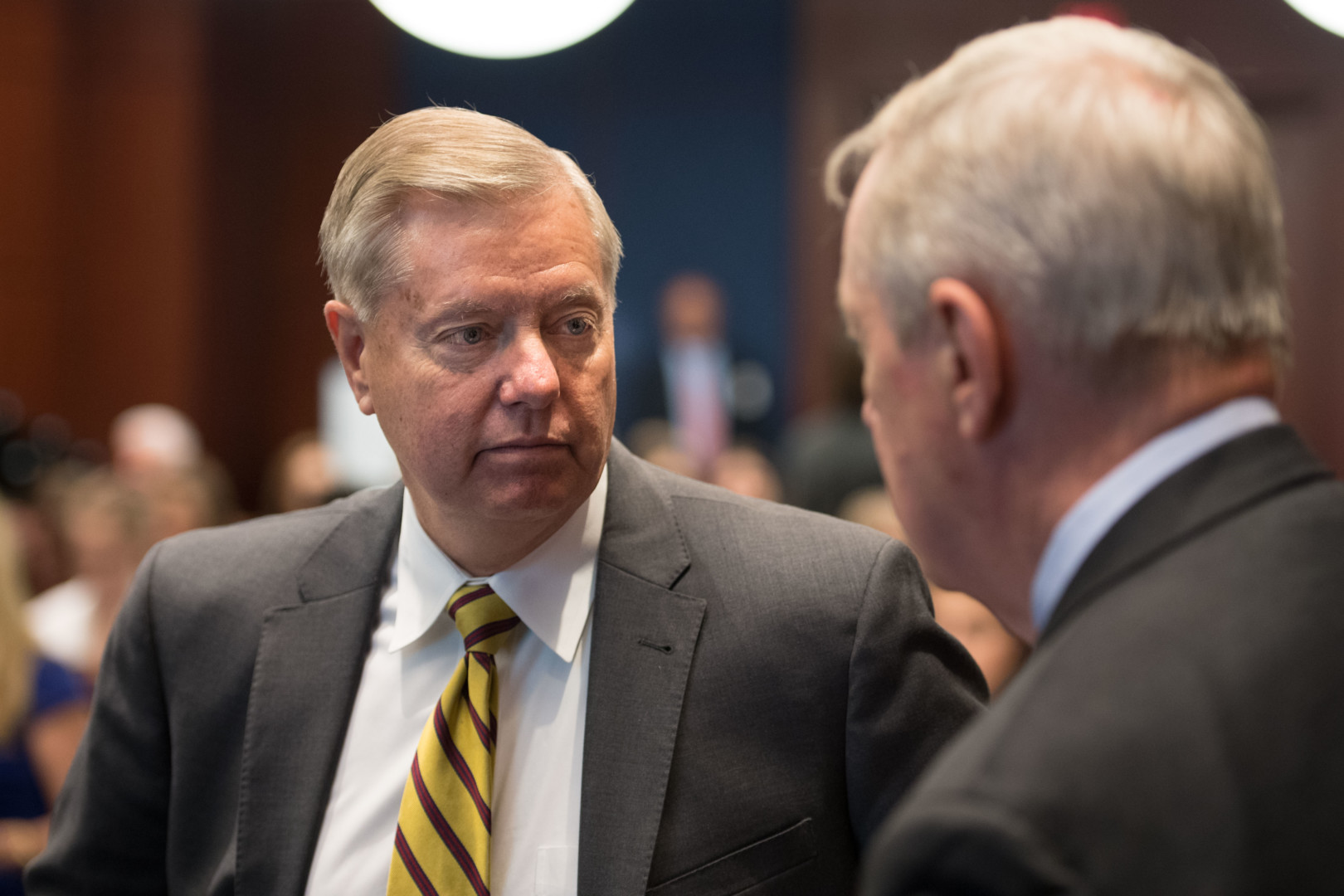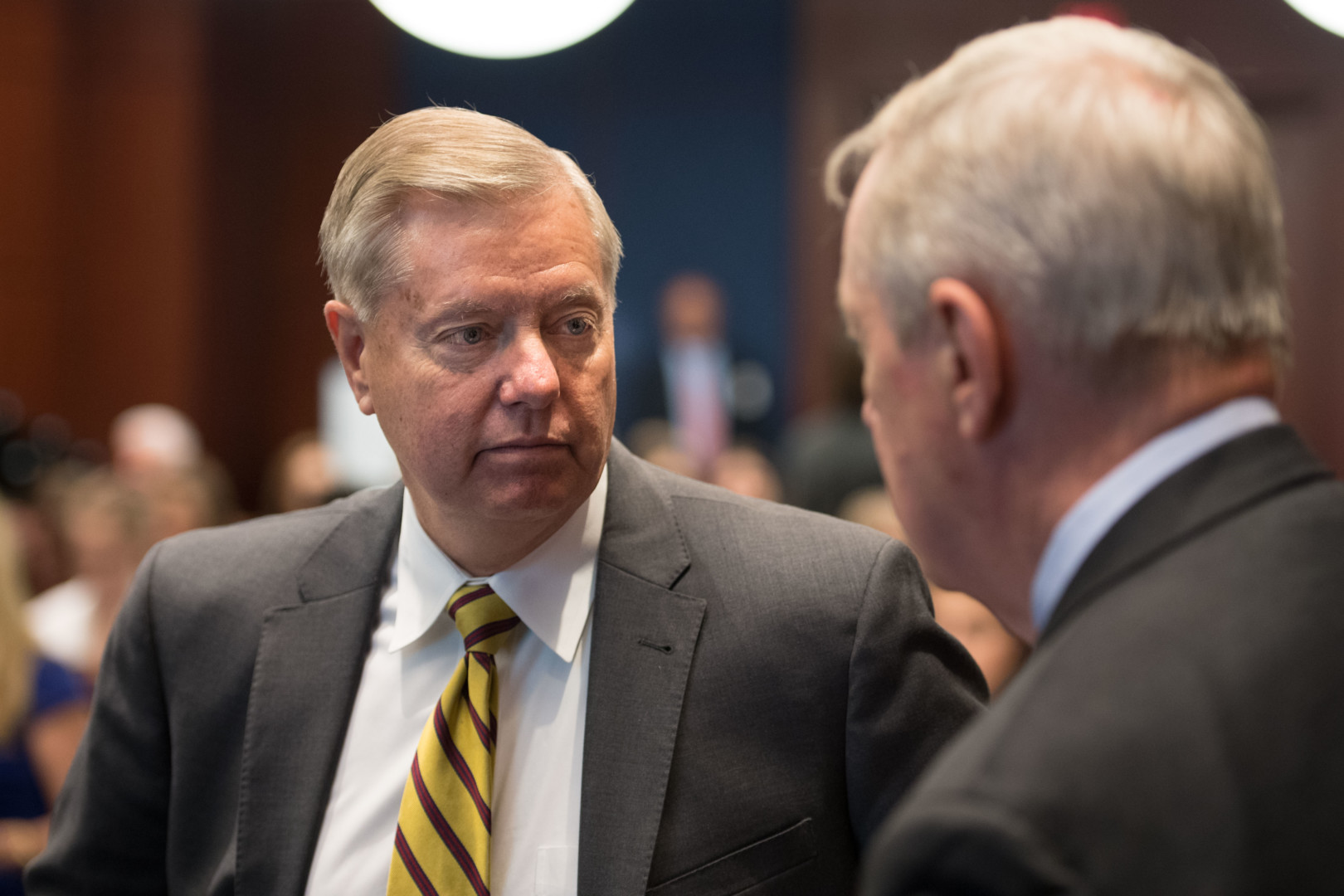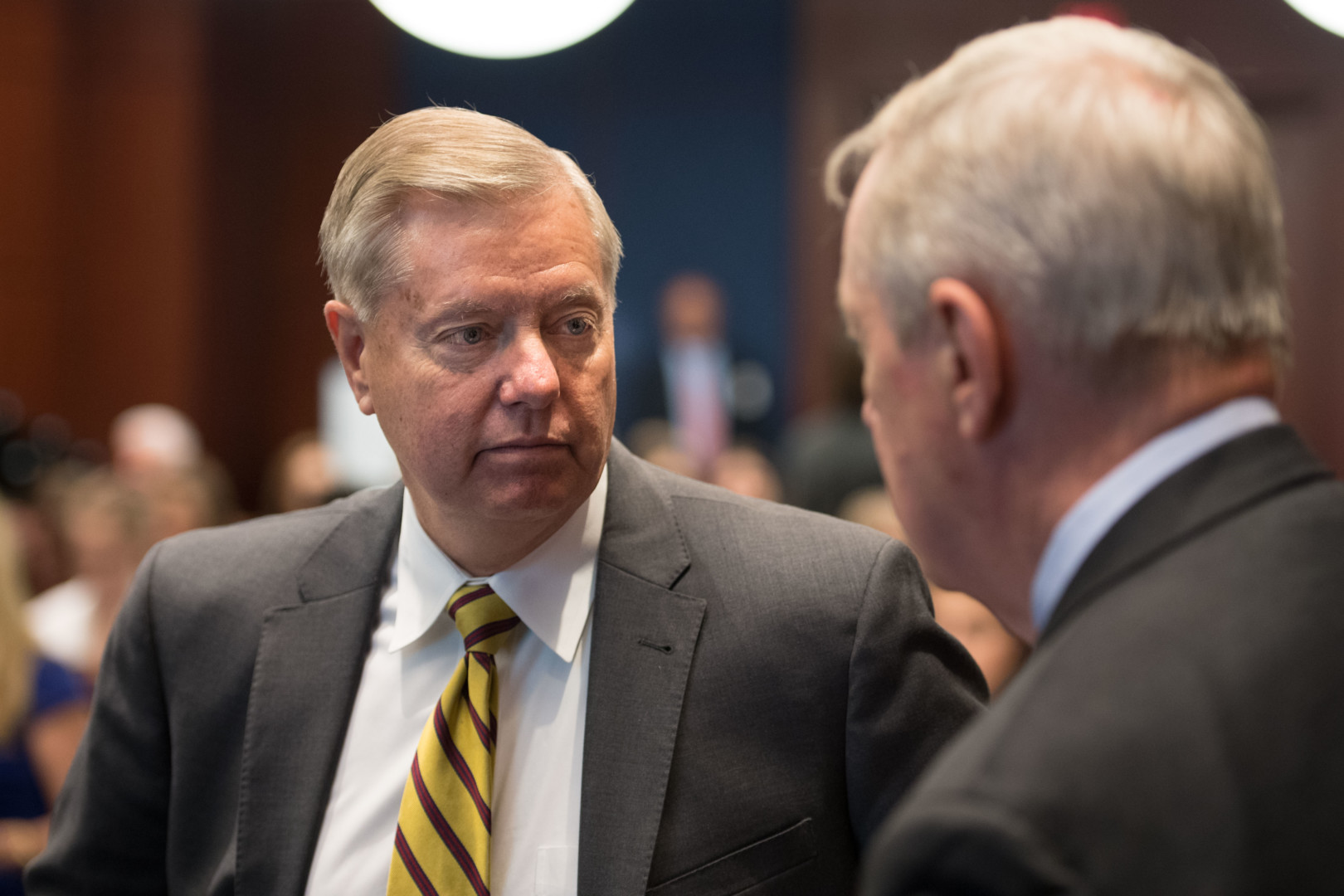 Sen. Lindsey Graham (R-S.C.) said Wednesday he agreed with President Donald Trump's critics that his attacks on members of the judiciary were wrong, but lamented those very same Democrats who have railed against his Supreme Court nominee, Judge Neil Gorsuch.
"It's OK to criticize Trump, but apparently it's OK for you to slander this man and none of you say a damn thing about it," Graham told Democrats on the Senate Judiciary Committee during the third day of Gorsuch's confirmation hearing. "I don't think it's OK."
For the second time in as many days, Gorsuch reiterated a point lawmakers previously said he made privately during meetings with them — that he was dispirited by Trump's attacks on judges who decided to block his executive order temporarily banning travel from several predominantly Muslim countries. Gorsuch said it is "disheartening and wrong" when "anyone criticizes the honesty, the integrity, the decency of federal judges and what they do, or attacks their motives or how they arrive at their decisions."
As the hearing has continued this week, Senate Democrats have repeatedly questioned Gorsuch on Trump's comments, from his pledge to appoint a judge who would overturn Roe v. Wade to his disparagement of judges who have ruled against him.
"I know those people, how hard they work and how decent they are," Gorsuch said Wednesday. "I'm not saying we're immune from attacks or disagreements. I'm not saying we shouldn't have thick skin."
Despite Gorsuch's public response to Trump's comments, made first on Tuesday during an exchange with Sen. Richard Blumenthal (D-Conn.), the president said he wasn't about to let up.
'The courts are not helping us, I have to be honest with you. It's ridiculous," he said at a fundraiser for the National Republican Congressional Committee. "Somebody said I should not criticize judges. OK, I'll criticize judges."
Six in 10 Americans (62 percent) said it is inappropriate for the president to criticize a Supreme Court justice, according to a Morning Consult/POLITICO poll conducted last month. By comparison, 52 percent of Americans who view it as inappropriate for a president to criticize a member of Congress.
Even more Americans (65 percent) said it was inappropriate for a president to criticize a judge's ruling, as past presidents often have. More than 7 in 10 Americans (73 percent) said it would be inappropriate to ignore a judge's ruling.