Schumer Urges Democrats to Filibuster Gorsuch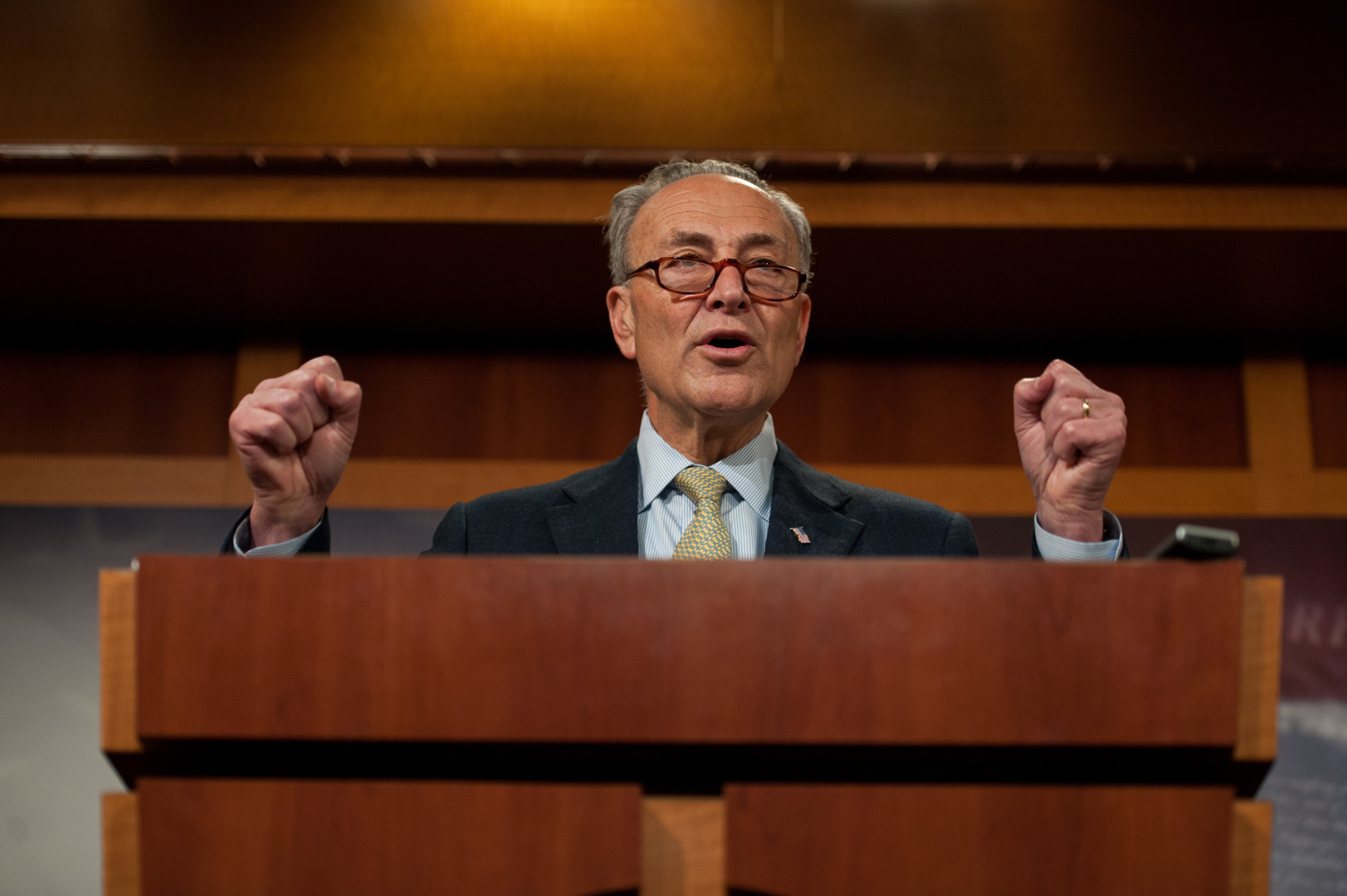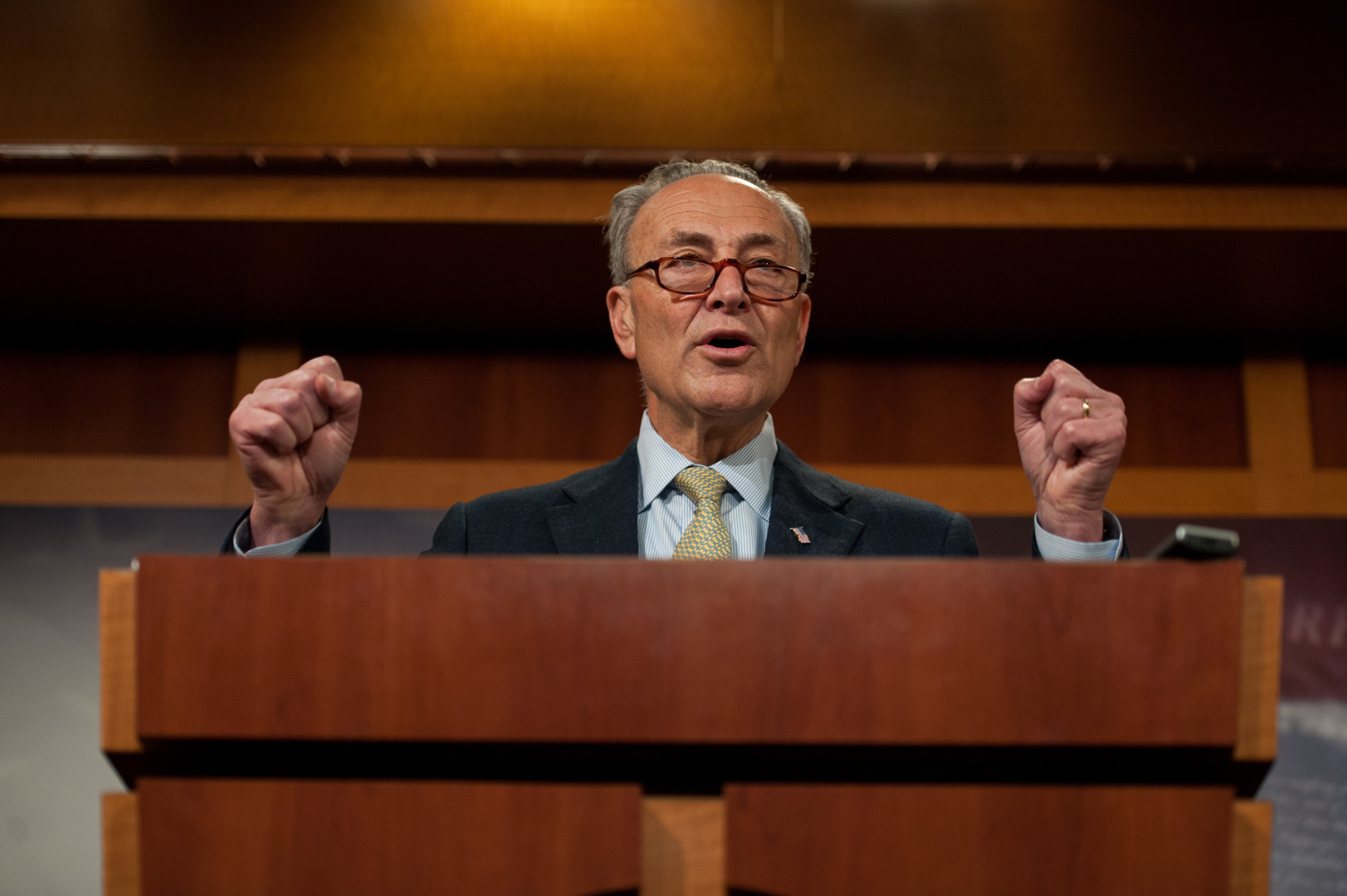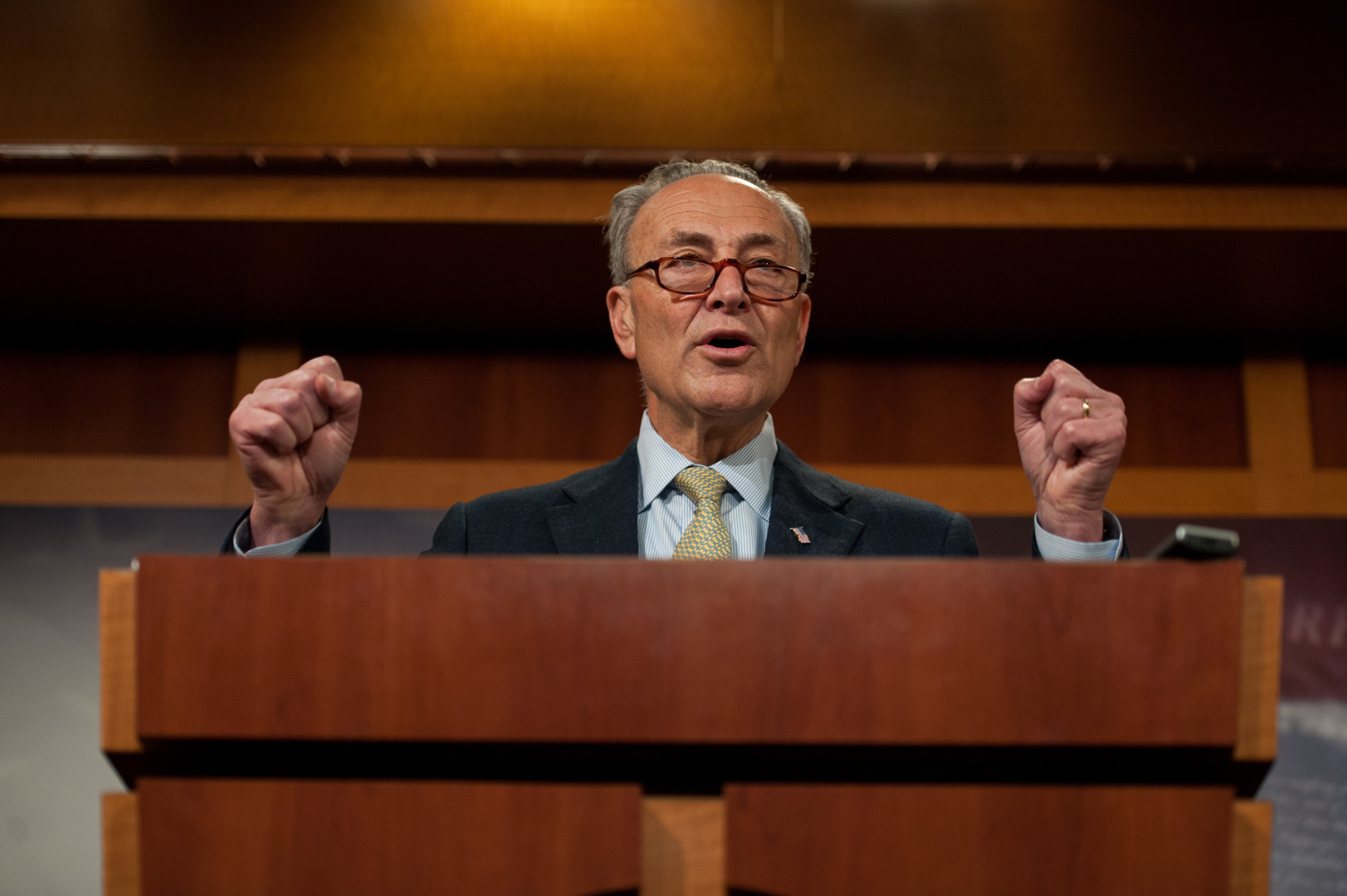 Senate Minority Leader Chuck Schumer (D-N.Y.) on Thursday urged members of his caucus to filibuster President Donald Trump's Supreme Court nominee, Judge Neil Gorsuch, setting up a showdown which threatens to change the rules of the chamber.
"After careful deliberation, I have concluded that I cannot support Judge Neil Gorsuch's nomination to the Supreme Court," Schumer said on the Senate floor. "He will have to earn 60 votes for confirmation. My vote will be no, and I urge my colleagues to do the same."
Senate Majority Leader Mitch McConnell (R-Ky.) has guaranteed Gorsuch's confirmation, threatening to impose the "nuclear option," which would dismantle the chamber's 60-vote threshold for high court nominees and allow a simple majority to confirm Trump's replacement for Justice Antonin Scalia, who died in early 2016.
Related: Most Voters Are Against Going 'Nuclear' on the Filibuster
Schumer argued on Thursday, as he did last month, that Senate Republicans are offering a false choice on Gorsuch.
"If this nominee cannot earn 60 votes, a bar met by each of President Obama's nominees, and President Bush's last two nominees, the answer isn't to change the rules, it's to change the nominee," the New York Democrat said.
It is not yet clear whether Senate Democrats will stand united or opt to hold their fire, but they will likely have to decide fast. McConnell said he plans to hold a Senate vote before lawmakers are expected to head home for Easter recess on April 7.
Schumer's position puts pressure on a number of Senate Democrats up for re-election in 2018 who represent states which backed Trump in the presidential election. In order to break the filibuster under normal means, eight Democrats would have to vote with Republicans to end debate on Gorsuch's nomination.
Democratic Sen. Bob Casey of Pennsylvania, which narrowly broke for Trump over Hillary Clinton in November, said Thursday he will not support Gorsuch, and his office confirmed to Morning Consult that he would not vote to end a filibuster on his nomination either.
"We cannot demand perfection from Supreme Court justices. But we can demand a constant commitment to fairness, to protecting all Americans regardless of power or wealth, to that guiding creed: equal justice under law," Casey wrote in a post on Medium. "I have concluded that Judge Gorsuch is not the right choice to fulfill this commitment."
Democratic Sens. Sherrod Brown of Ohio and Tammy Baldwin of Wisconsin, two other Rust Belt states carried by Trump, have also said they will filibuster Gorsuch's nomination. Other senators in Trump-won states, such as Joe Manchin of West Virginia and Heidi Heitkamp of North Dakota have said they haven't decided whether to block Gorsuch.
Schumer's announcement Thursday came on the final day of Gorsuch's confirmation hearing before the Senate Judiciary Committee. Schumer said the hours of questions and answers left him unimpressed.
"We did not get any real answers to any real questions about what he thinks about the law and why," he said.