Coons Thinks Democrats Will Block Gorsuch, Decries 'Tragic' Rule Change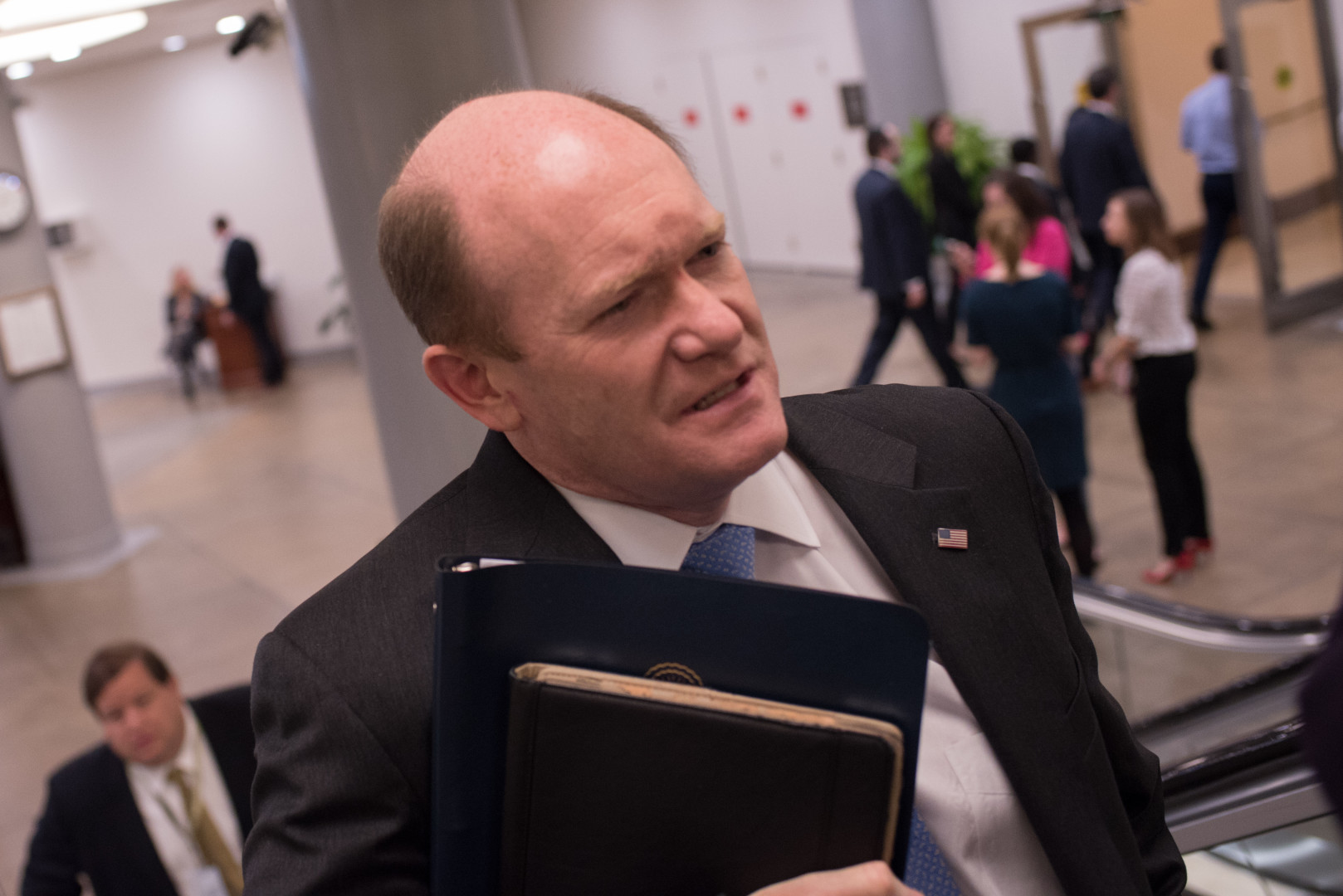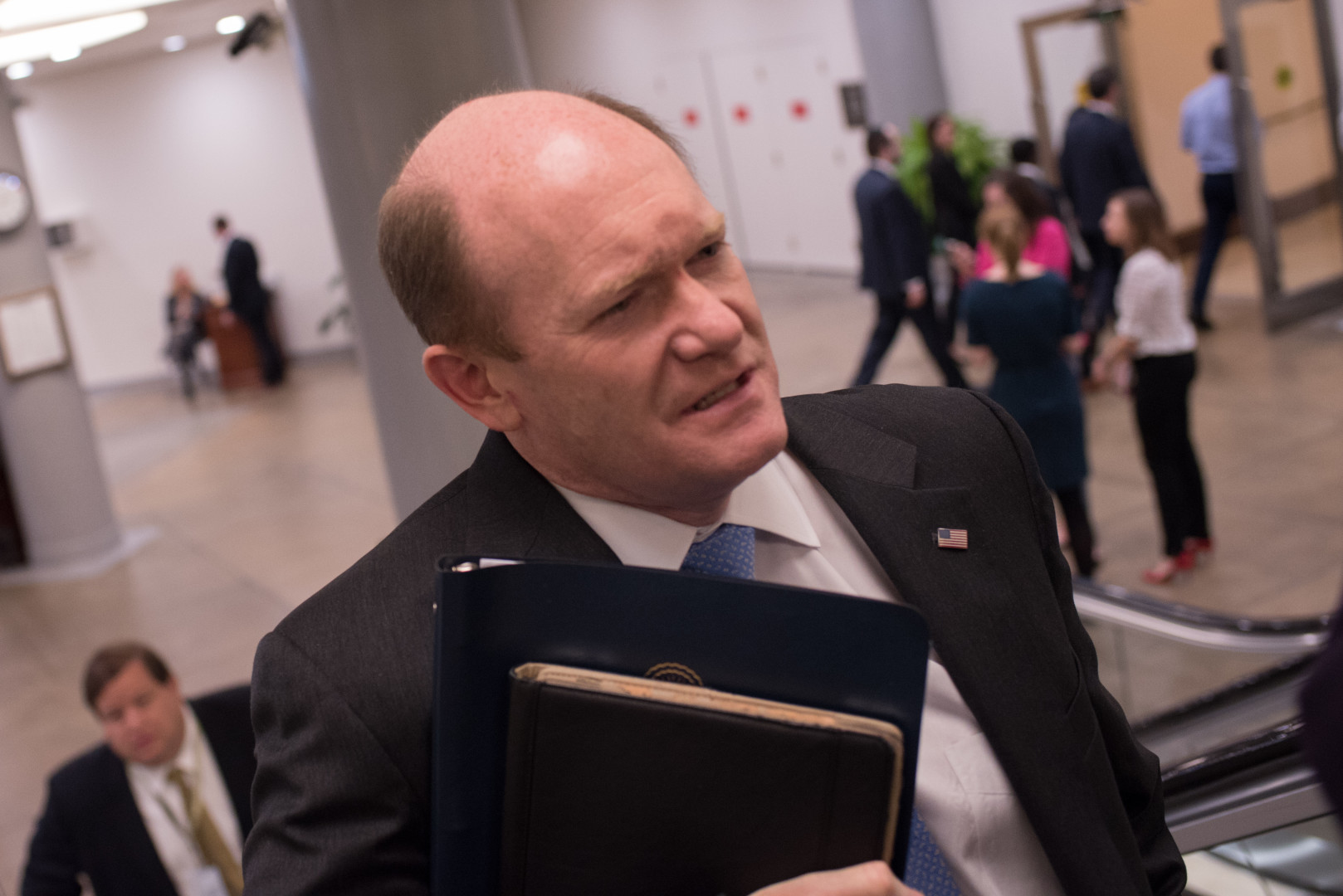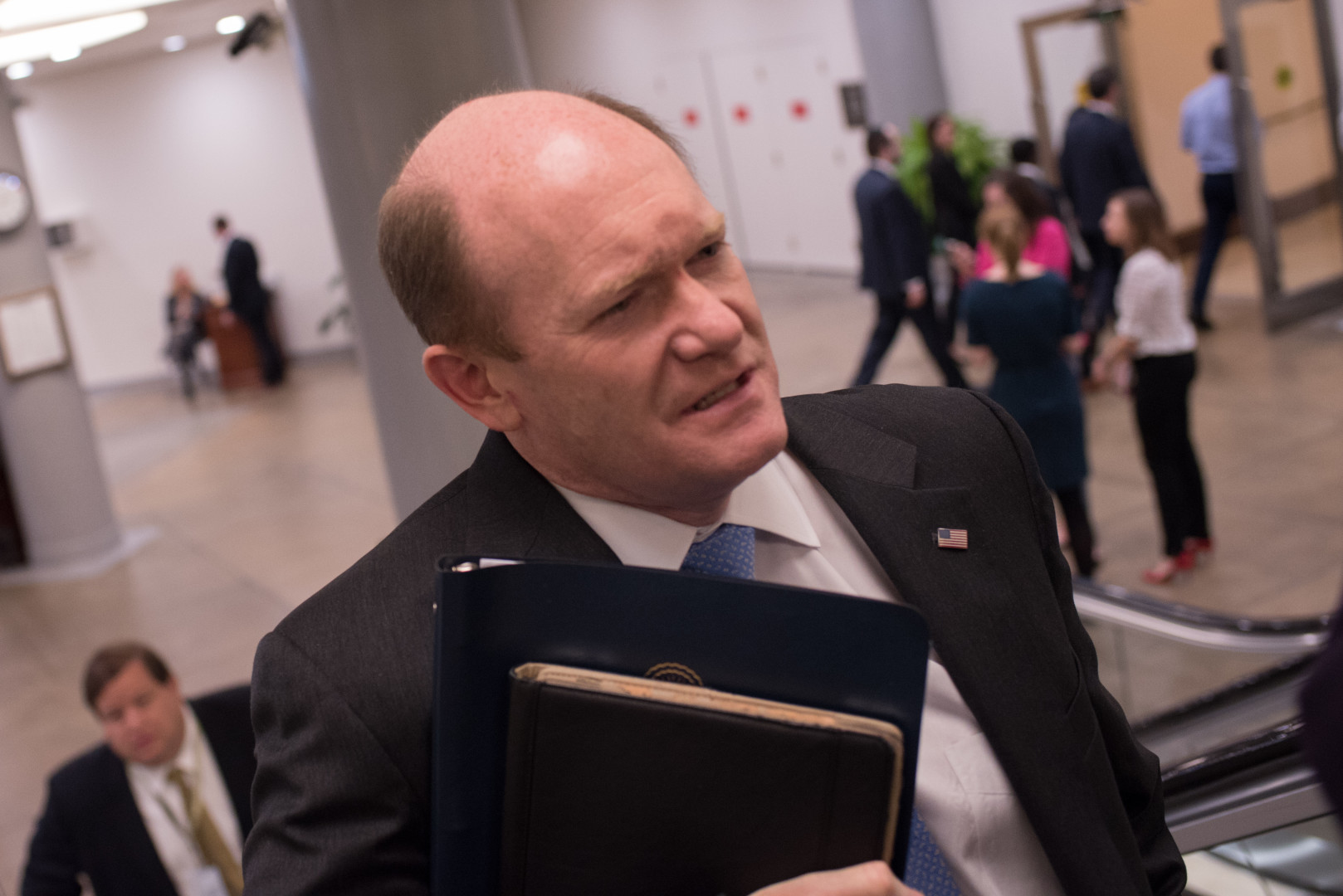 Sen. Chris Coons, a member of the Senate Judiciary Committee, says he thinks enough fellow Democrats would heed Senate Minority Leader Chuck Schumer's call to block Neil Gorsuch's nomination to serve on the Supreme Court, a move that would almost certainly lead Republicans to change the rules and further diminish the minority party's role in the confirmation process.
Speaking on MSNBC's "Morning Joe," the Delaware Democrat on Monday said he doesn't think there are 60 votes for the SCOTUS nominee to receive cloture, a procedural vote that would require support from at least eight Democrats if all Republican senators vote to advance Gorsuch's nomination.
That could compel Republicans to change the rules and end the filibuster for Supreme Court nominees altogether, as Senate Democrats did for other other executive nominations when they controlled the chamber in 2013. Coons, who has not said how he would vote on Gorsuch, said such a move would be "tragic."
Senate Majority Leader Mitch McConnell (R-Ky.) has threatened to change the filibuster rules.
"There's Republicans still very mad at us over the 2013 change to the filibuster rule," Coons said. "We're mad at them about shutting down the government. They're mad at us about Gorsuch, and we are not headed in a good direction."
The nomination for Gorsuch, a 10th Circuit Court appeals judge from Colorado, has already been procedurally delayed. On Monday, Senate Judiciary Committee Chairman Chuck Grassley (R-Iowa) said the panel would wait for a week before voting on whether to advance his nomination to the chamber.
"His resume speaks for himself, but last week we got to see up close how thoughtful, articulate and humble he is," Grassley said Monday in praising Gorsuch's performance during a four-day confirmation hearing last week.
Sen. Dianne Feinstein of California, the committee's top Democrat, on Monday repeated her caucus's ill will about how Senate Republicans refused to consider Merrick Garland, former President Barack Obama's nominee to replace Justice Antonin Scalia last year.
"This puts this side, in my view, in just a terrible position," she said.
Republicans had hoped to pressure Democrats from states carried by President Donald Trump in November who are also up for re-election in 2018 into helping them reach 60 votes on Gorsuch's nomination. So far, none of those Democrats have jumped ship, and on Monday, Sen. Bill Nelson of Florida, a Trump-won state in 2016, said he would not vote for cloture on Gorsuch's nomination either.
"I will vote no on the motion to invoke cloture and, if that succeeds, I will vote no on his confirmation," Nelson said in a statement.
Grassley said the committee would vote on Gorsuch on April 3, and McConnell has said he plans to hold a vote on Gorsuch's nomination on the Senate floor before senators depart for their Easter recess on April 7.
Updated to include Nelson's position on the Gorsuch nomination.