Crapo Offers Himself as Dealmaker on Financial Regulation Issues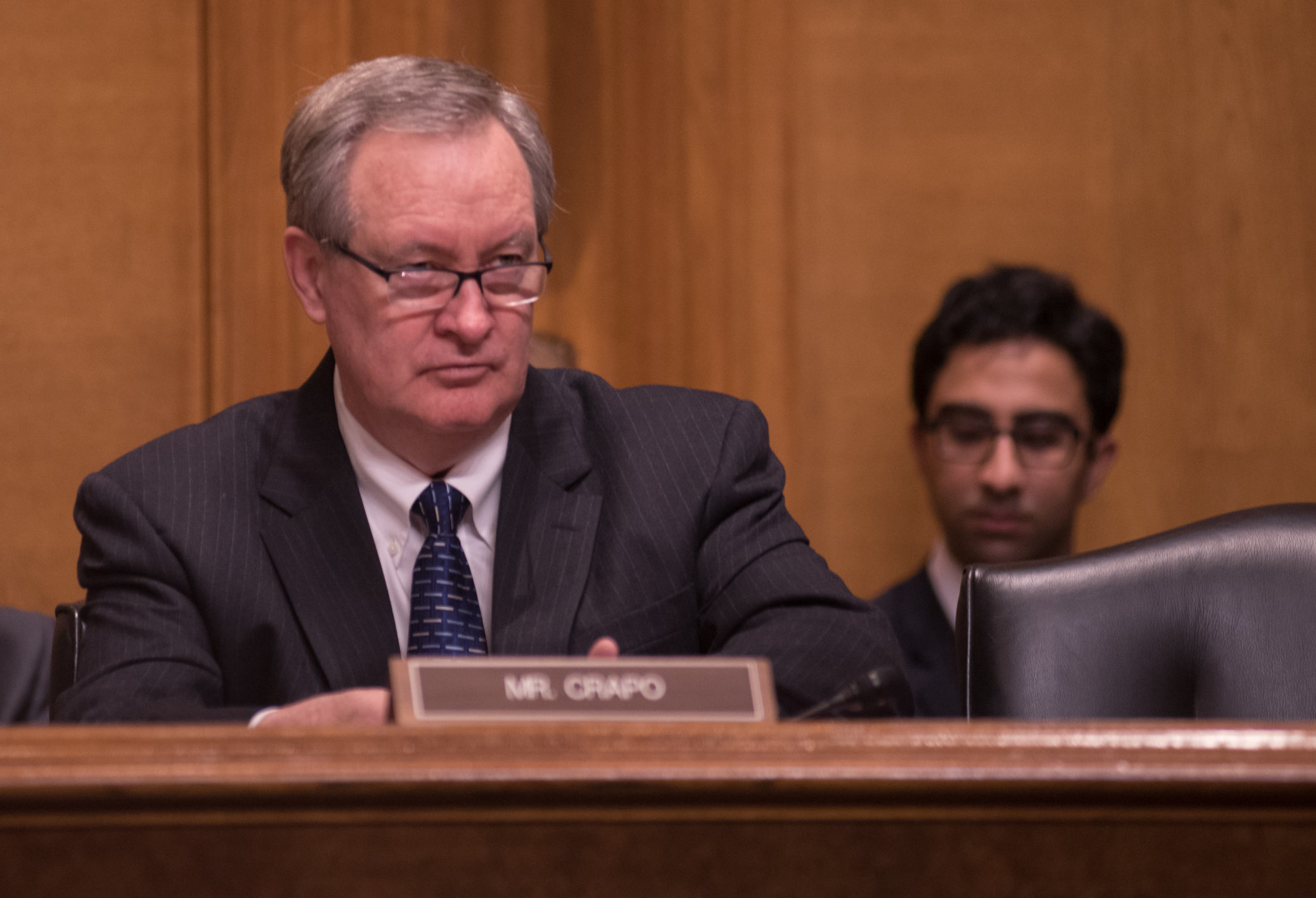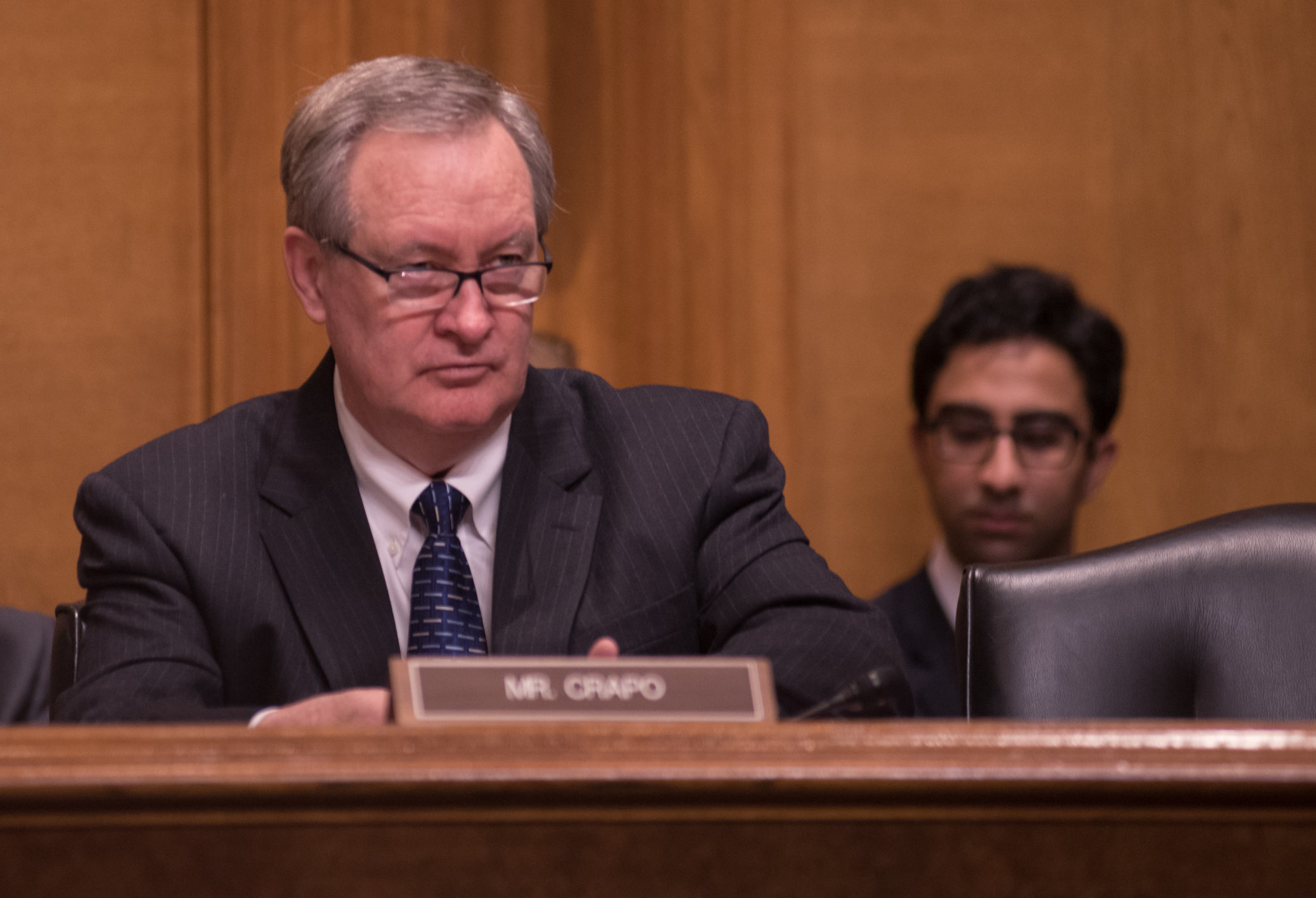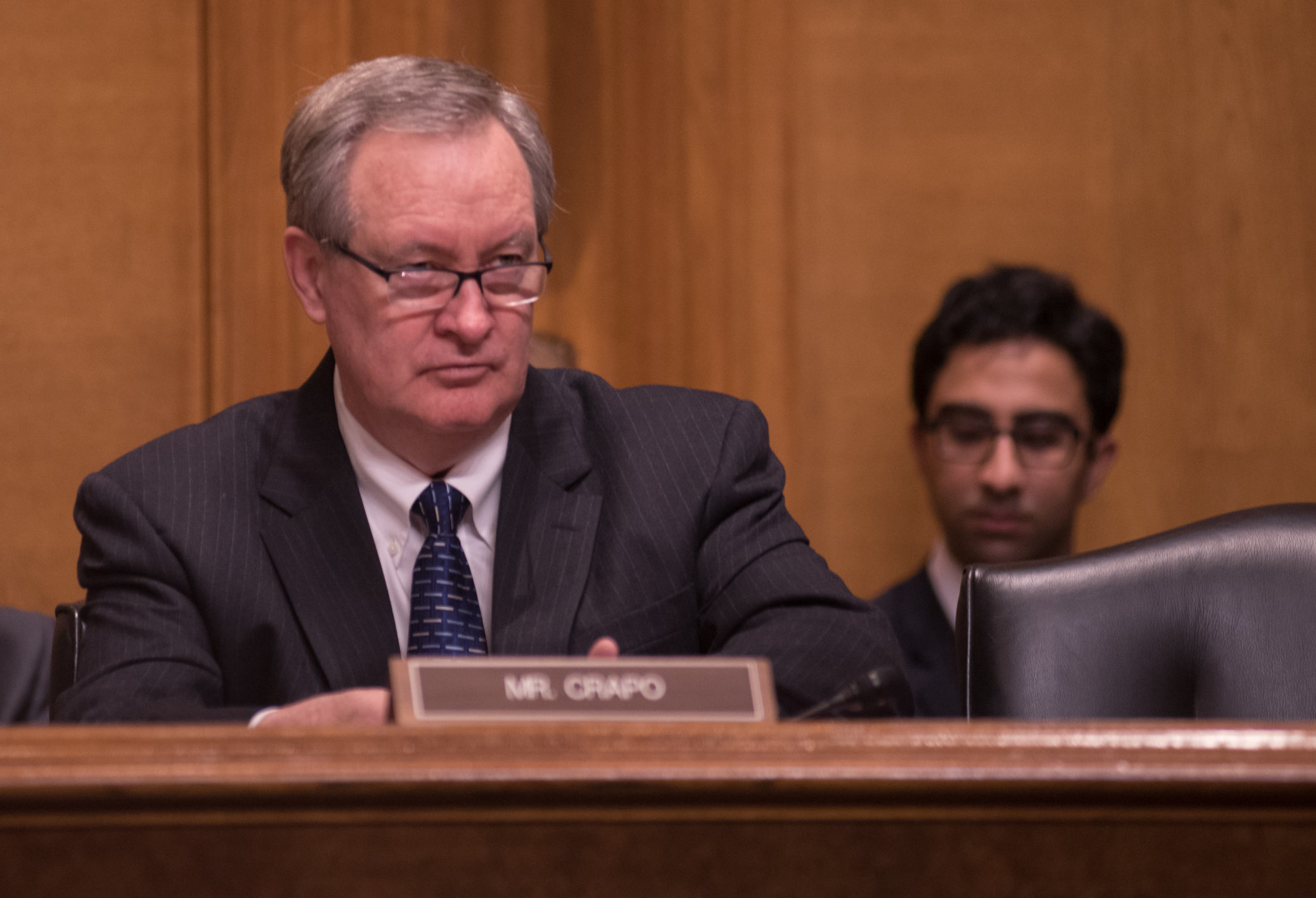 Senate Banking Committee Chairman Mike Crapo said Thursday he's committed to working with Democrats on legislative efforts to change financial regulations, and made clear that he wants to be a dealmaker among senators, House conservatives and the Trump administration.
"Ultimately, my goal is to work in a bipartisan manner … with members of the Banking Committee, with the administration, with Chairman [Jeb] Hensarling in the House, and with regulators to strike a balance between smart, thoughtful regulation and promotion of economic growth," Crapo said in a speech at a U.S. Chamber of Commerce summit on capital markets.
The Idaho Republican said that while he expects the Trump administration to push ahead with regulatory reform before Congress moves on related legislation, lawmakers could eventually turn some of those executive actions into statutory changes.
In the short term, he said, the Banking Committee hopes to put "points on the board" by working with ranking Democrat Sen. Sherrod Brown (Ohio) to promote legislation that can attract the support of both parties. In the long term, Crapo said he would like the panel to move forward on housing finance or regulatory changes after tax reform. He hopes action will come either late this year or early in 2018.
Crapo's framing differs from that of Hensarling, the head of the House Financial Services Committee. The House panel so far this year has experienced more partisan divisions than the Banking Committee, and those differences are likely to be exacerbated when Hensarling (R-Texas) moves ahead with a forthcoming version of his Financial CHOICE Act, which aims to overhaul the 2010 Dodd-Frank law.
Instead of calling for deregulation or "regulatory reform," Crapo said, he wants Republicans to work with Democrats to figure out what Congress can do to stimulate the economy.
"When I've talked about this effort that we're undertaking right now, I have described it as economic growth — not whatever else — not regulatory reform, or Dodd-Frank reform, or any number of other ways that it could be described," Crapo said during a question-and-answer session. "Because it's broader than any of those other issues — it is looking at our legal and regulatory structure in the United States as we deal with our economy."
Crapo also tackled some partisan controversies Thursday.
He criticized Democratic senators for holding up Trump's executive nominations and reiterated Republican criticism of the Financial Stability Oversight Council. He also praised Trump's February executive order ordering the Treasury Department to evaluate possible changes to Dodd-Frank. Crapo said independent regulators should follow the spirit of Trump's "two-for-one" regulatory order.
Crapo did not discuss the Consumer Financial Protection Bureau, but CFPB Director Richard Cordray addressed the conference immediately beforehand.
Cordray's remarks focused on outlining how the CFPB approaches rulemaking, implementation and evaluating firms' compliance. He said the Treasury Department's Dodd-Frank review could yield benefits in determining whether regulations on mortgage servicers enacted after the 2008 financial crisis are too burdensome.
"It's the kind of thing that I believe that [Treasury Secretary Steve Mnuchin] is going to be looking at throughout the 120-day project that the administration has laid out to review different aspects of Dodd-Frank and financial regulation, which I think is a very worthwhile endeavor," Cordray said.