Coons Becomes 41st Democrat to Support Filibustering Gorsuch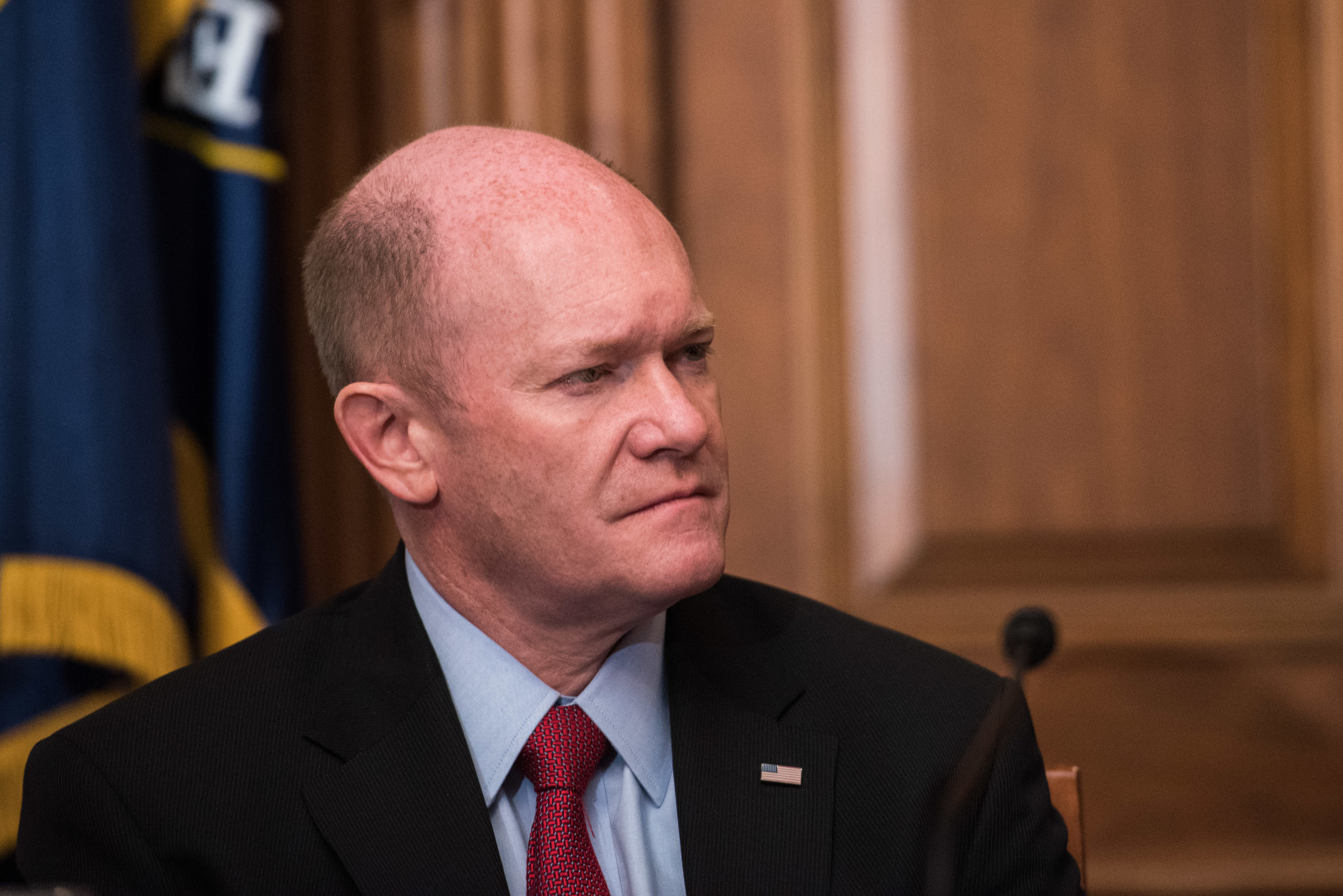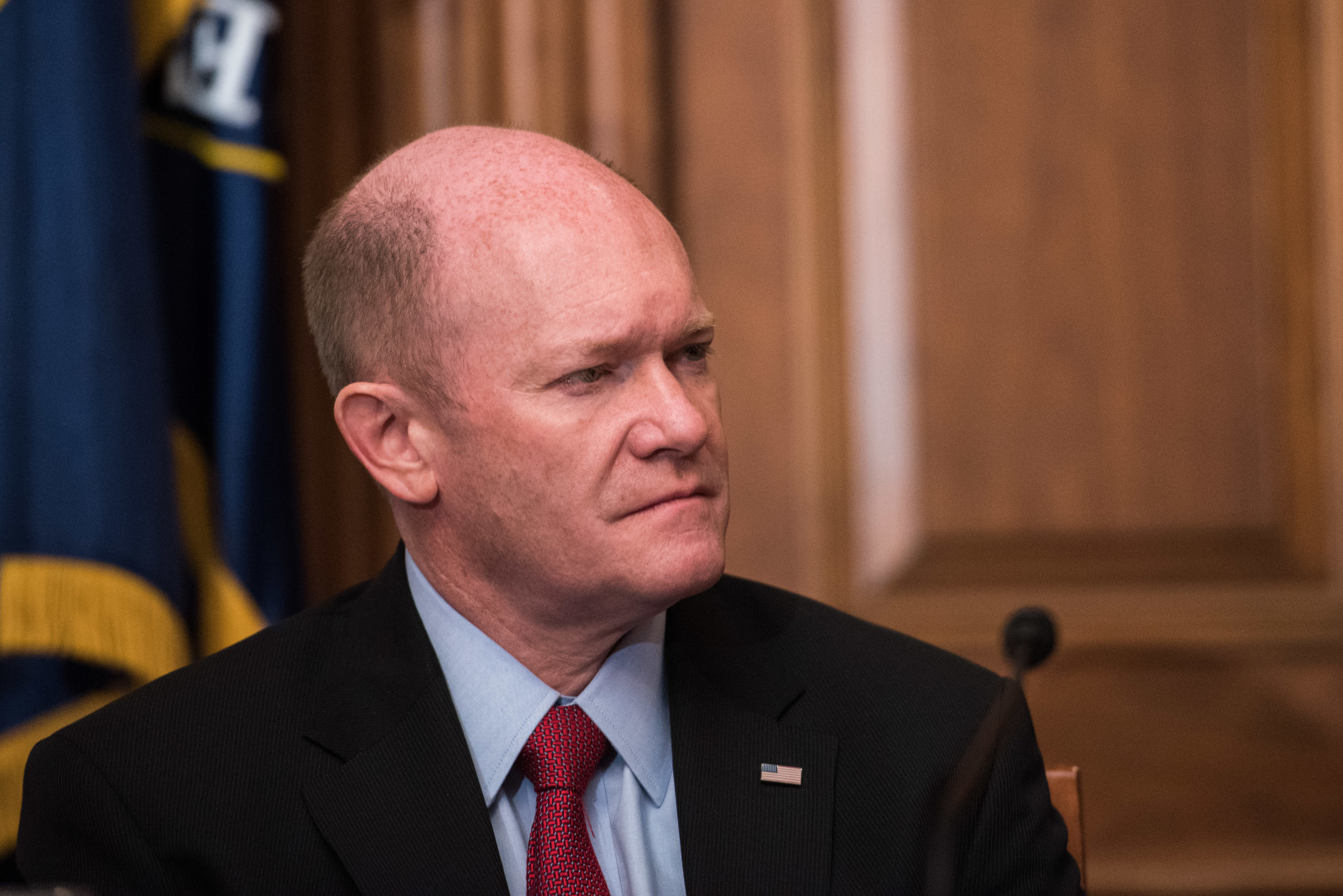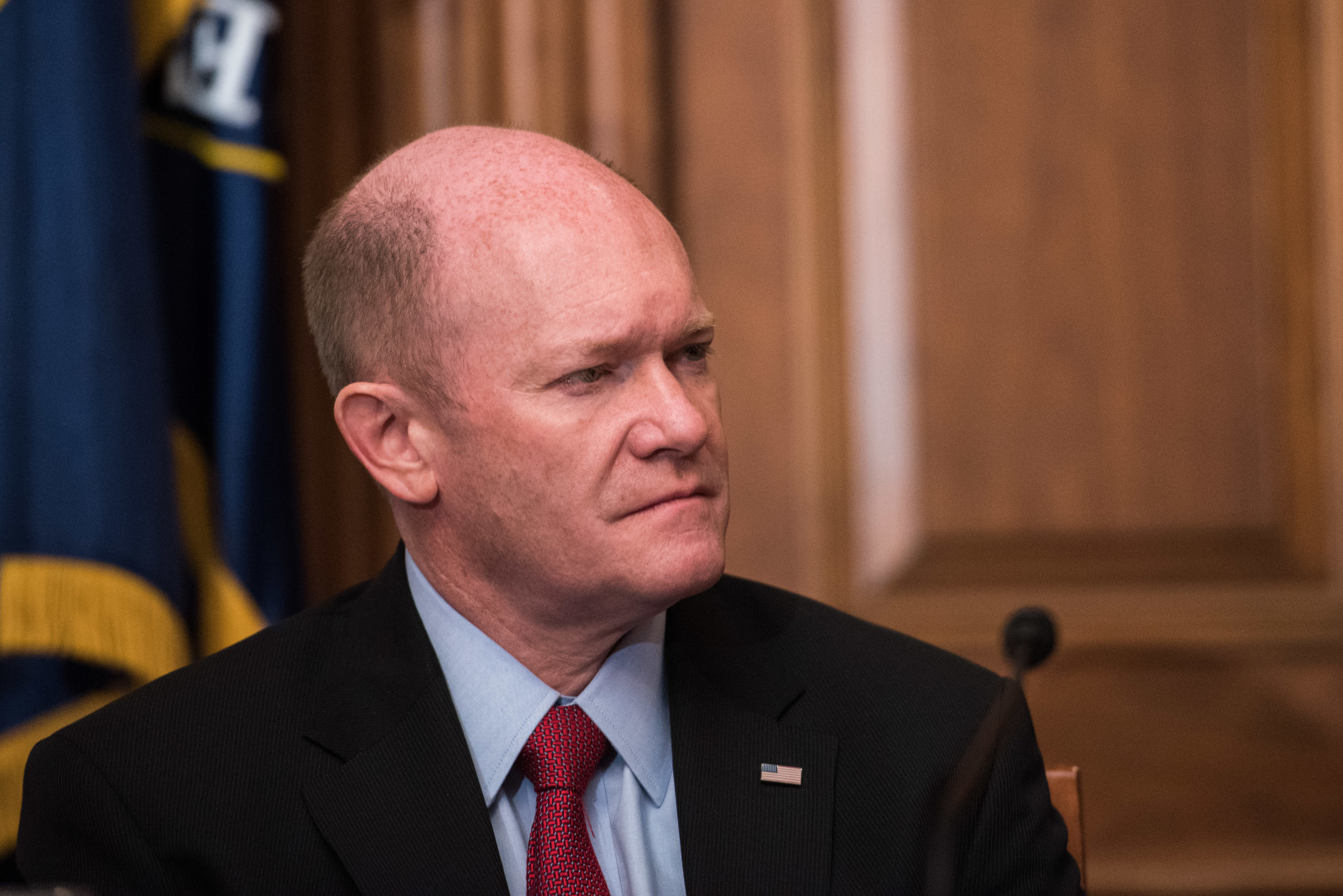 Sen. Chris Coons of Delaware on Monday became the 41st Senate Democrat to announce his intention to filibuster the nomination of Supreme Court nominee Judge Neil Gorsuch, confirming that the minority party has the votes to obstruct his confirmation during a floor vote.
The announcement puts the ball in the court of Senate Republicans, who must decide whether to invoke the "nuclear option" to remove the 60-vote filibuster threshold for nominees to the Supreme Court. Majority Leader Mitch McConnell (R-Ky.) has guaranteed Gorsuch will be confirmed by the Senate, threatening a change to the chamber's rules if Democrats don't vote to end debate on his nomination.
Coons' remarks came just before the Senate Judiciary Committee sent Gorsuch's nomination to the Senate floor on a party-line vote. The Delaware senator, along with all other Democrats on the panel, invoked Senate Republicans' treatment of Judge Merrick Garland, former President Barack Obama's pick to replace Justice Antonin Scalia after his death in February 2016, as a key reason for not supporting Gorsuch. Senate Republicans refused to even hold hearings for Garland.
Related: Public Sentiment Unmoved as Senate Barrels Toward SCOTUS Showdown
"Democrats, including me, are still furious at the way Judge Merrick Garland was treated last year," Coons said. He also issued a plea to the majority to resist changing the rules for Supreme Court nominees.
"For my part, I hope and pray that we can find yet a way together to find a solution," he said.
But that solution seems unlikely. Senate Judiciary Committee Chairman Chuck Grassley (R-Iowa) told reporters last week that while Republicans had yet to count the votes on going nuclear, he didn't know of any opposition to pulling the trigger.
Three Senate Democrats up for re-election in red or swing states — Joe Manchin of West Virginia, Heidi Heitkamp of North Dakota and Joe Donnelly of Indiana — have announced they would support Gorsuch's nomination. On Monday, Sen. Michael Bennet of Colorado, where Gorsuch sits on the 10th Circuit Court of Appeals, said in a statement that he would oppose filibustering the nominee — but he didn't say how he would vote on Gorsuch's confirmation.
While a plurality of voters (44 percent) think Gorsuch should be confirmed, more than half (55 percent) are against removing the 60-vote threshold for SCOTUS nominees, according to a Morning Consult poll conducted March 24 through March 25.
McConnell intends to have the full chamber vote on Gorsuch's nomination Friday, before lawmakers are scheduled to head home for a two-week Easter recess.