McConnell Says He Won't Touch Legislative Filibuster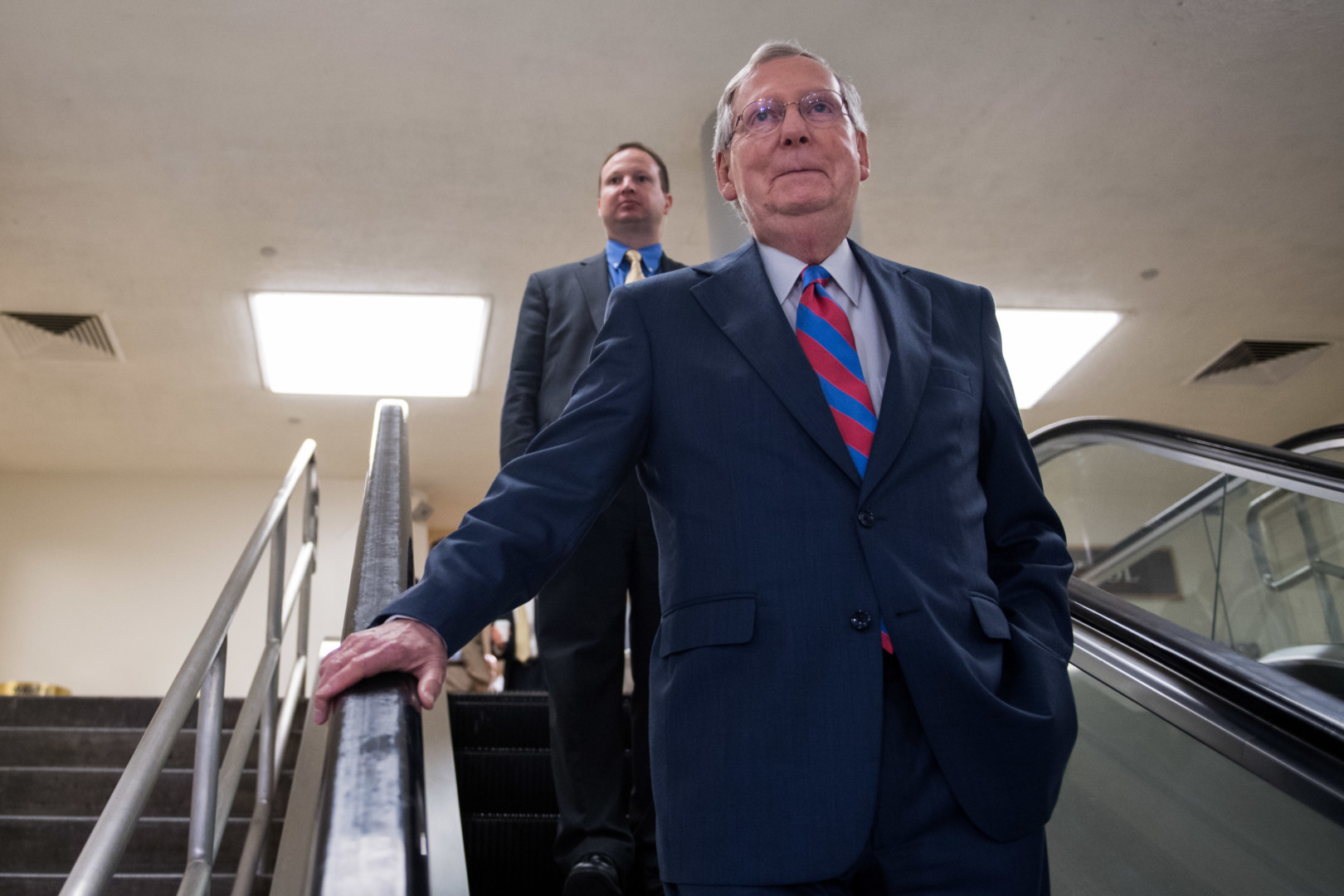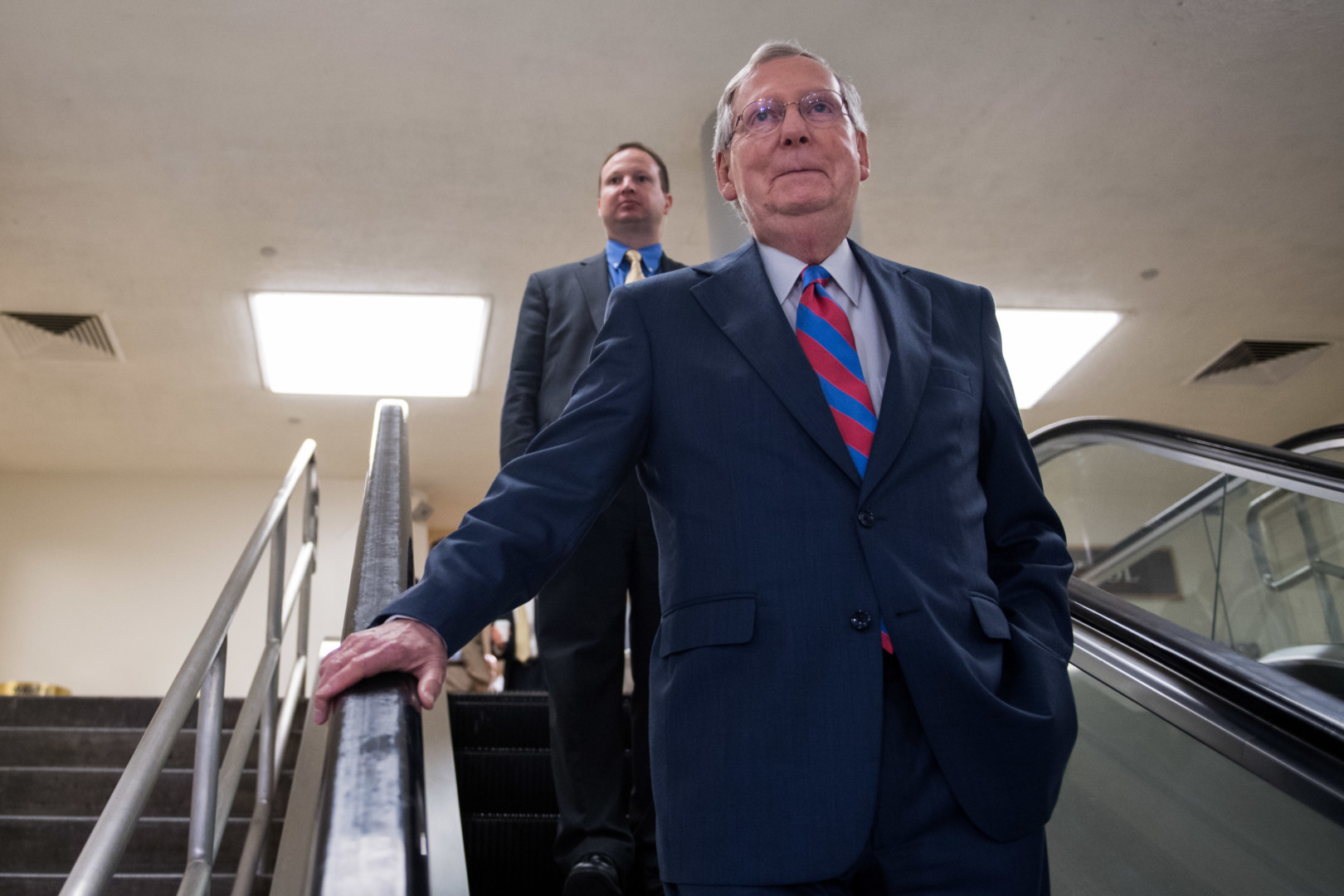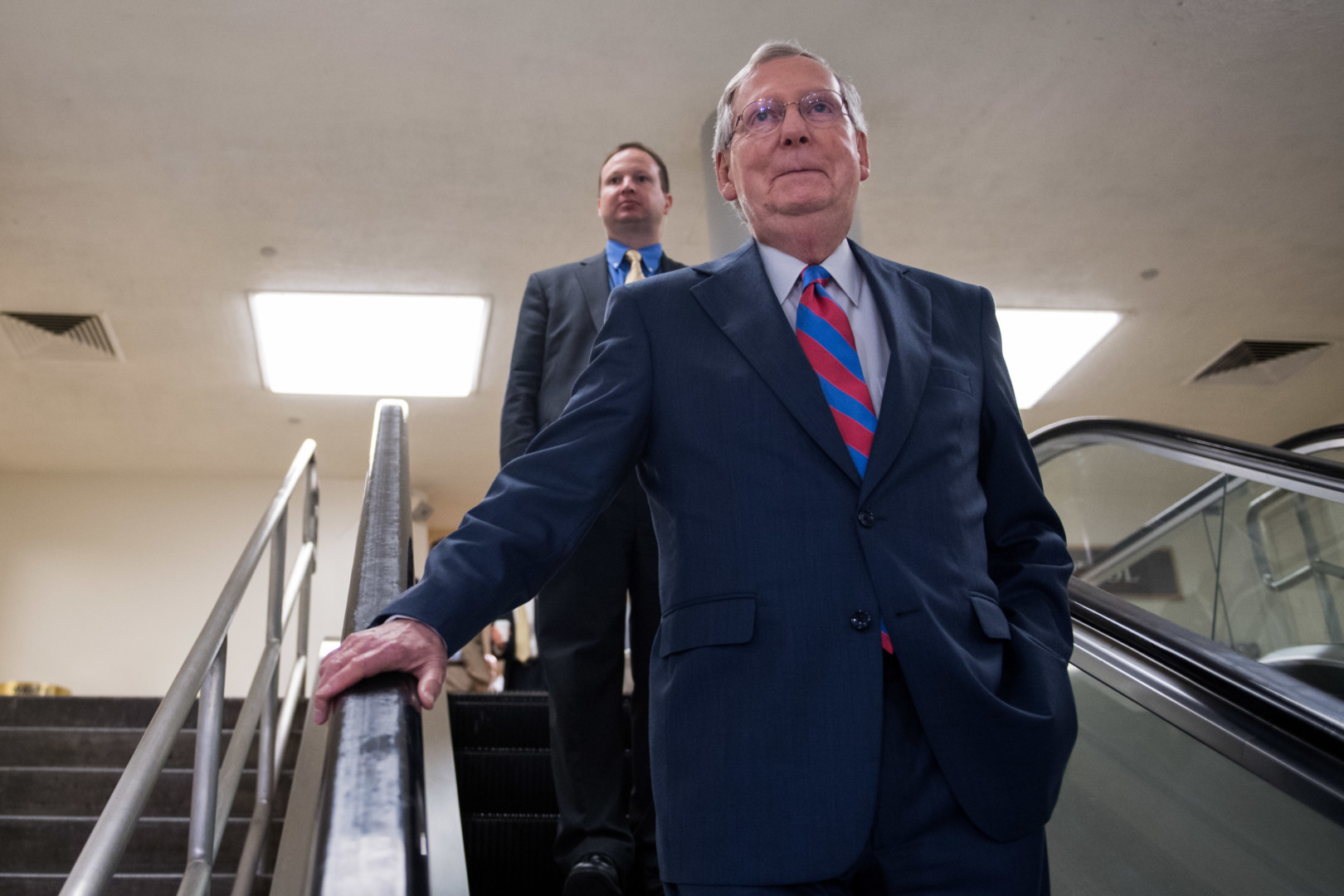 As he prepares to change the Senate's rules and eliminate the minority party's tool to block Supreme Court nominees, Senate Majority Leader Mitch McConnell on Tuesday vowed to keep his hands off the filibuster for legislation.
"That's what makes the Senate the Senate," the Kentucky Republican said, referring to the 60-vote threshold required to end debate on legislation.
McConnell is aiming to trigger the "nuclear option" to eliminate that 60-vote minimum for confirmation of Supreme Court nominees. The anticipated rule change would follow Senate Democrats' decision in 2013 to remove the filibuster for all other executive nominees after Republicans continually blocked lower court judges appointed by President Barack Obama.
Speaking to reporters at the Capitol, McConnell confirmed that he had the votes to go "nuclear" on the Senate rules, while trying to downplay the significance of the maneuver.
"The practical effect of all of this will be to take it back to where we all were," McConnell said, referring to when Supreme Court nominees were not routinely filibustered.
The procedural showdown is set to take place on Thursday, with a final vote to confirm Judge Neil Gorsuch to the Supreme Court expected on Friday. Democrats reiterated their pledge to block a vote on President Donald Trump's nominee to replace former Justice Antonin Scalia, justifying their stance by pointing to the Senate GOP's refusal in holding hearings for Merrick Garland, Obama's nominee to fill the seat in 2016.
With the clock ticking, Senate Minority Leader Chuck Schumer (D-N.Y.) said Republicans should reach out to make a last-minute agreement.
"We should now get in a room and come up with a compromise to avoid the nuclear option that so many Republicans are reluctant to take," he said.