Bannon's Removal From NSC Is Welcome News on Capitol Hill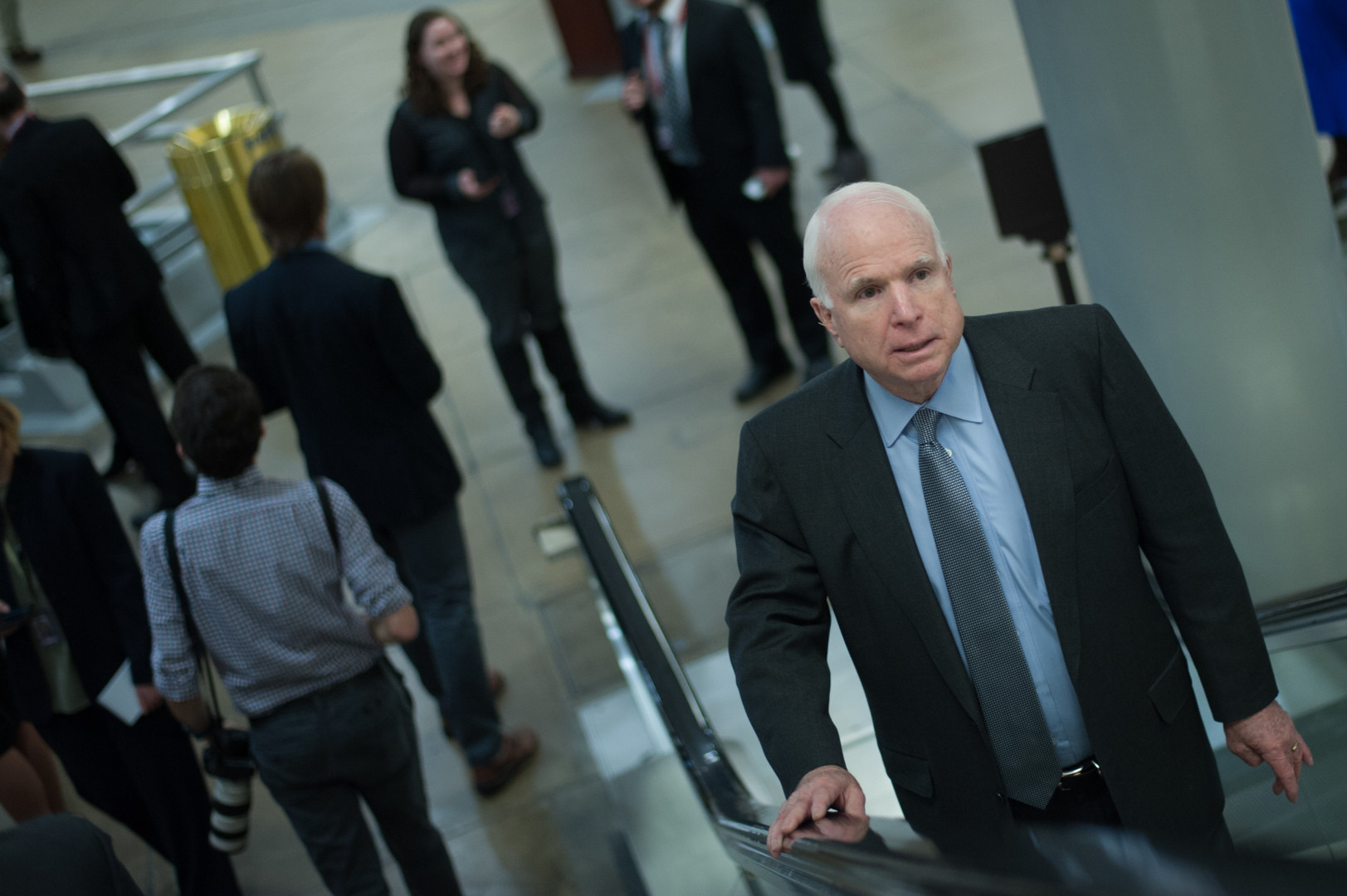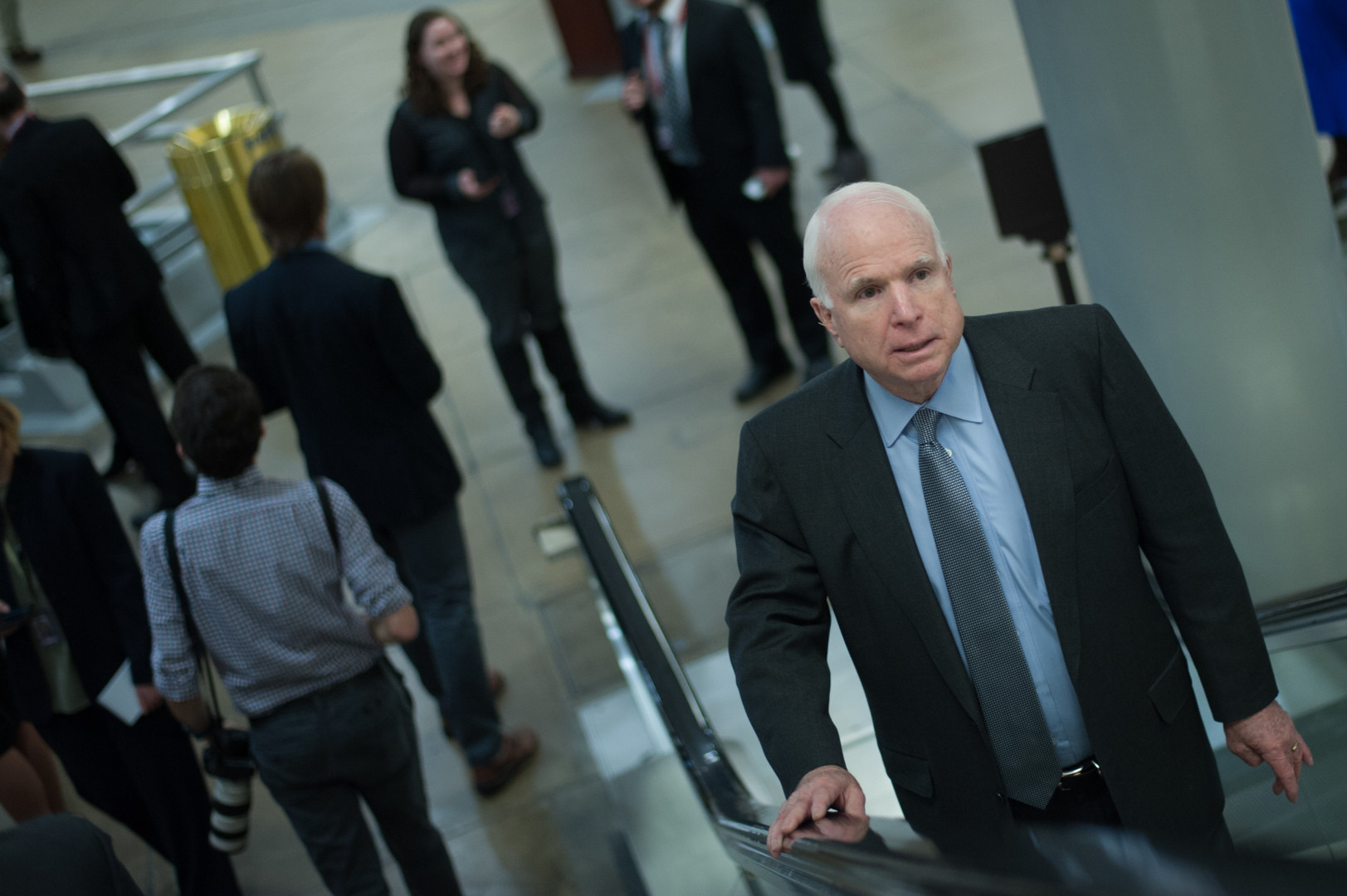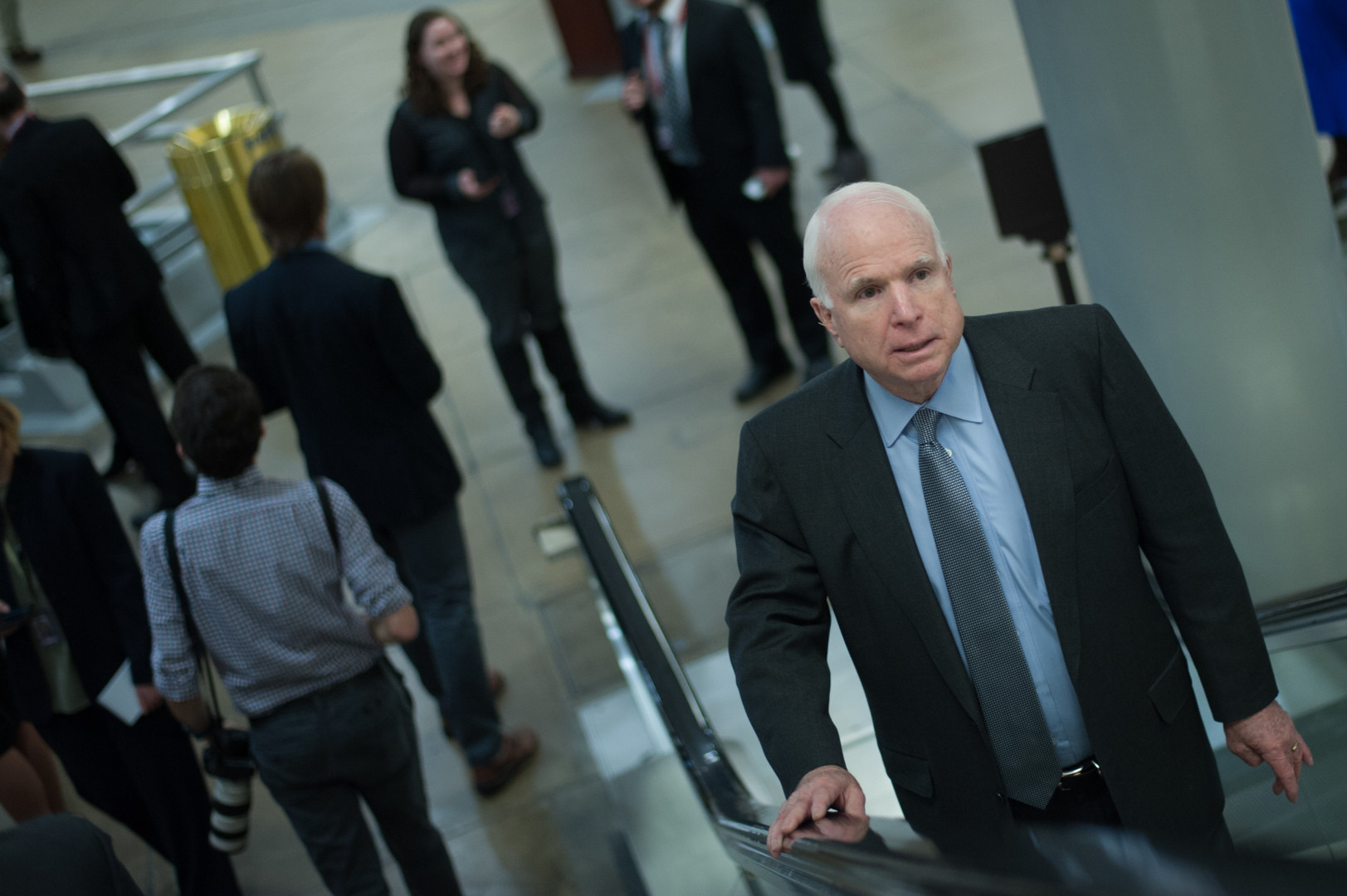 Democrats and Republicans on Capitol Hill welcomed Wednesday's news that Steve Bannon, President Donald Trump's top political strategist, had been removed from the National Security Council.
Sen. John McCain (R-Ariz.), who chairs the Senate Armed Services Committee, said it was a "good move" by Trump to both remove Bannon and reinstate Marine Corps Gen. Joseph Dunford, the chairman of the Joint Chiefs of Staff, to a permanent role on the council.
"The chairman of the joint chiefs should be in the permanent position. I think it's the right thing to do but it's the decision of the president's," he said. The Trump administration's filing on the changes said Director of National Intelligence Dan Coats will also regain a seat on the Principals' Committee, as will Energy Secretary Rick Perry.
Rep. Illeana Ros-Lehtinen (R-Fla.), a House Intelligence Committee member and Foreign Relations subcommittee chairwoman, also praised Bannon's removal, calling it "welcome news" on Twitter.
A Bloomberg News report earlier Wednesday first revealed Bannon's ouster from the National Security Council Principals' Committee. Bannon's regular seat on the committee — coupled with the removal of other conventional attendees — had drawn bipartisan ire on Capitol Hill when it was announced in late January.
Sen. Ben Cardin (D-Md.), the top Democrat on the Senate Foreign Relations Committee, said he was happy to hear Bannon had been removed, but added that he would like to see Trump remove the former Breitbart chairman from his administration altogether.
"I'd be very pleased he's not on the National Security Council," Cardin told reporters Wednesday during a Capitol Hill news conference on Syria. "My hope is that he would have no role at all, that he would be completely out, because I do think that that's not the type of advice the president should be receiving."
Some Republicans shrugged off the news.
Sen. Jeff Flake (R-Ariz.) said he was "surprised they put him on in the first place," but did not know why they took him off.
"I'm not sure if that's indicative of anything other than an internal realignment," said Sen. Richard Burr (R-N.C.), chairman of the Senate Intelligence Committee.
Sen. Marco Rubio (R-Fla.), who also sits on the Intelligence and Armed Services panels, echoed a line delivered by some Republicans when Bannon was first placed on the NSC.
"‪The president has the right to choose anyone he wants to serve on that," he told reporters at the Capitol.
Correction: A previous version of this story said the White House did not immediately respond to requests for comment. Morning Consult did not request comment from the White House.