Senate GOP Changes Filibuster Rules, Setting Up Gorsuch Confirmation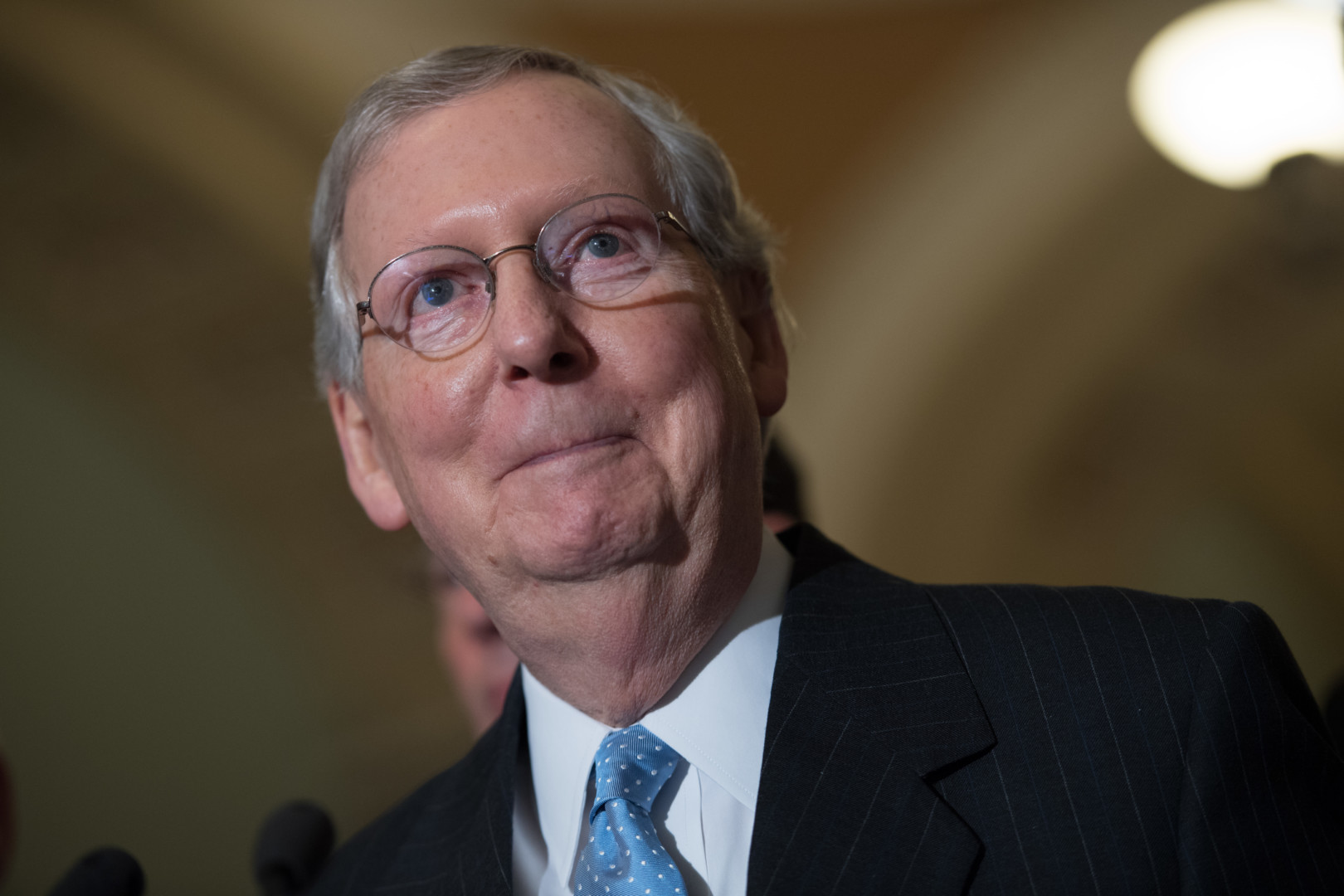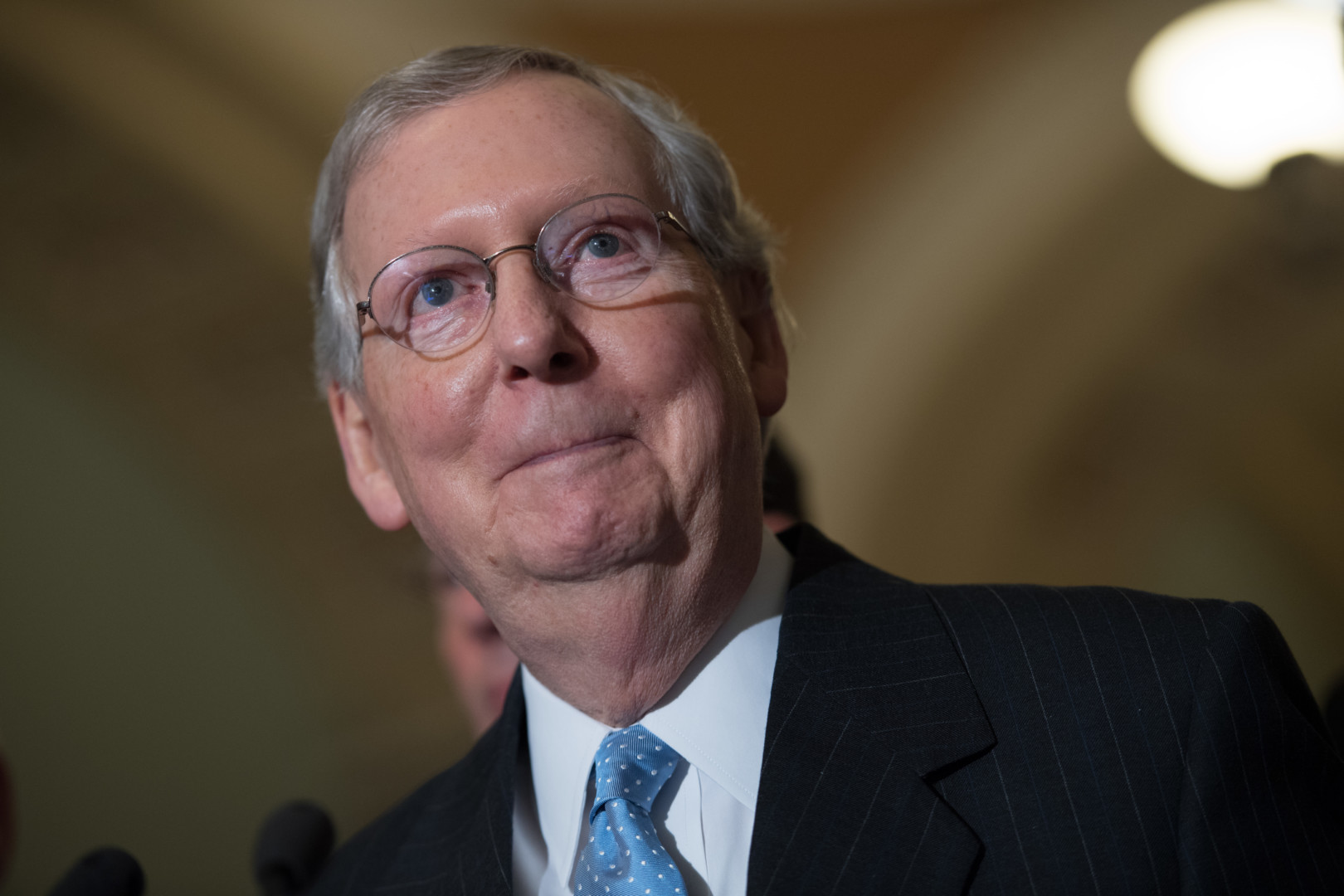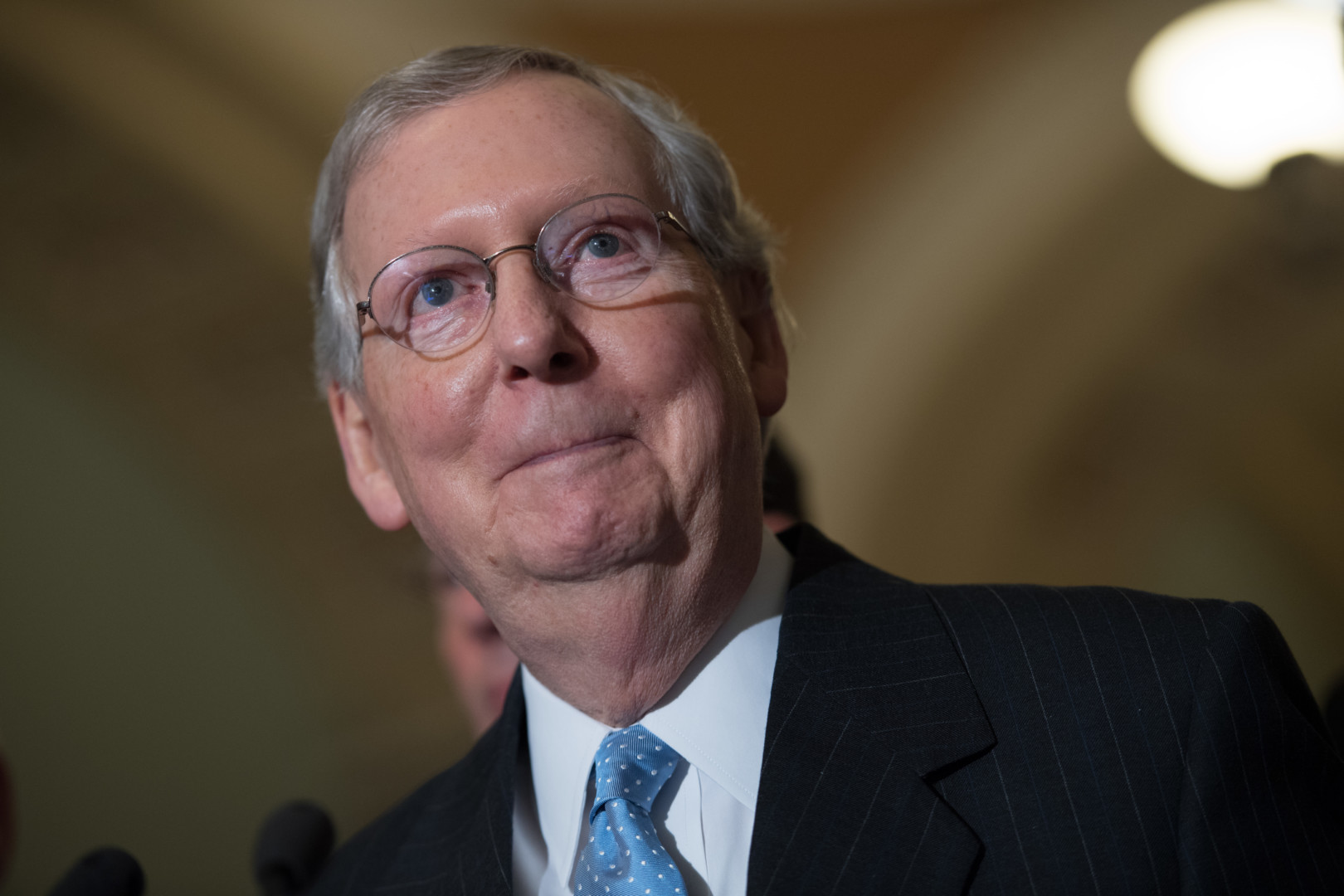 Senate Republicans eliminated the 60-vote filibuster for Supreme Court confirmation votes Thursday, upending precedent, delivering a major blow to the Democratic minority and paving the way for Judge Neil Gorsuch to the high court.
The change came after Democrats, as expected, blocked a vote to limit debate on the confirmation of Gorsuch, President Donald Trump's nominee to replace Justice Antonin Scalia, who died in February 2016. Senate Majority Leader Mitch McConnell invoked the so-called "nuclear option" to reduce the threshold for limiting debate on SCOTUS nominees from 60 votes to a simple majority.
All 52 Republicans voted to change the rules, with all 48 Democrats voting against it. After a procedural 30-hour delay, the chamber is expected to formally confirm Gorsuch on Friday.
Senate Minority Leader Chuck Schumer (D-N.Y.) pilloried Republicans for refusing to consider then-President Barack Obama's own nominee to fill the vacant seat, Judge Merrick Garland, and criticized Republicans for going around what had effectively become a modern requirement for Supreme Court judges to get 60 votes.
"No one forced them to act; they acted on free will," he said on the Senate floor ahead of a series of votes.
Senate Majority Leader Mitch McConnell (R-Ky.), who previously guaranteed Gorsuch's confirmation, laid the blame with the minority.
"Our Democratic colleagues have done something today that is unprecedented in the history of the Senate," he said, pointing to their partisan filibuster of a Supreme Court nominee. "Unfortunately it has brought us to this point. We need to restore the norms and traditions of the Senate."
The rules change on Thursday had been in the offing ever since Senate Democrats, in 2013 under the leadership of then-Majority Leader Harry Reid (D-Nev.), reduced the 60-vote threshold for all executive nominees, except for those to the Supreme Court.
Sen. Joe Manchin of West Virginia voted against changing the Senate's rules after joining three other Democrats — Joe Donnelly of Indiana, Michael Bennet of Colorado and Heidi Heitkamp of North Dakota — in voting against his caucus's filibuster. He opposed the rules change because, in his view, it removes a key constitutional check and balance on the court.
But Manchin, who also broke ranks with his party in 2013 and voted against changing the rules, said Democrats may have brought this on themselves.
"They all know what goes around comes around," he said of other lawmakers. "Everybody wants to take the easy way out: Harry Reid took it in 2013, Mitch McConnell just took it 2017 — that means you don't have to sit down and compromise."
Orrin Hatch of Utah, the Senate's most senior Republican, said he disagreed that it eliminated a check and balance, but said it made majority control of the chamber more important. By using their fire against Gorsuch, he noted, Democrats made a "tremendous blunder" in blocking the next Trump nominee, who could alter the balance of the court.
"The next one, one way or another, can help change the court dramatically. If I was the Democrats, I would have concentrated on that and not blown the issue here," he said.
Of course, that does not mean Republicans would not have changed the rules later.
"Sure," Hatch said, while laughing, when asked if Republicans would have killed the filibuster in the future. "Might as well be honest about it. But the fact is [Democrats would] have had a better chance of influencing the public opinion on it."
While a good chunk of voters (23 percent) said they did not have an opinion on Gorsuch's confirmation, 44 percent said they supported it. Another 23 percent opposed, according to the Morning Consult/POLITICO poll.
When asked last month, 61 percent of voters said they support the 60-vote requirement, a threshold that has been met by most modern Supreme Court nominees. Support was strongest among Democrats (70 percent of whom supported the requirement), but was also shared by 55 percent of Republicans.
Some political observers have suggested the latest rules change opens the door for removing filibusters on legislation altogether. McConnell vowed earlier this week that it would never happen while he is in charge.