Hensarling: Card Swipe Fees Most Divisive Aspect of Dodd-Frank Rollback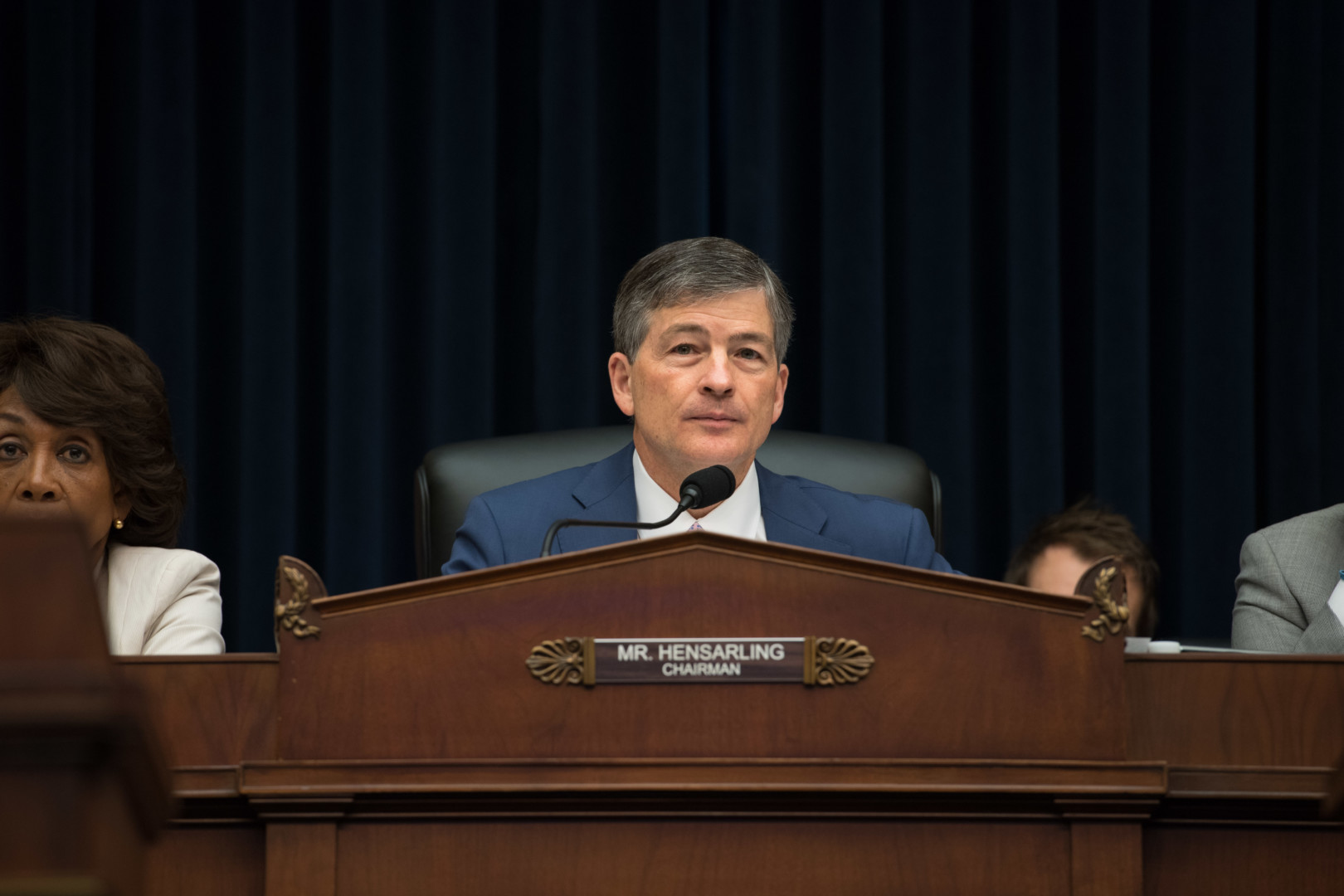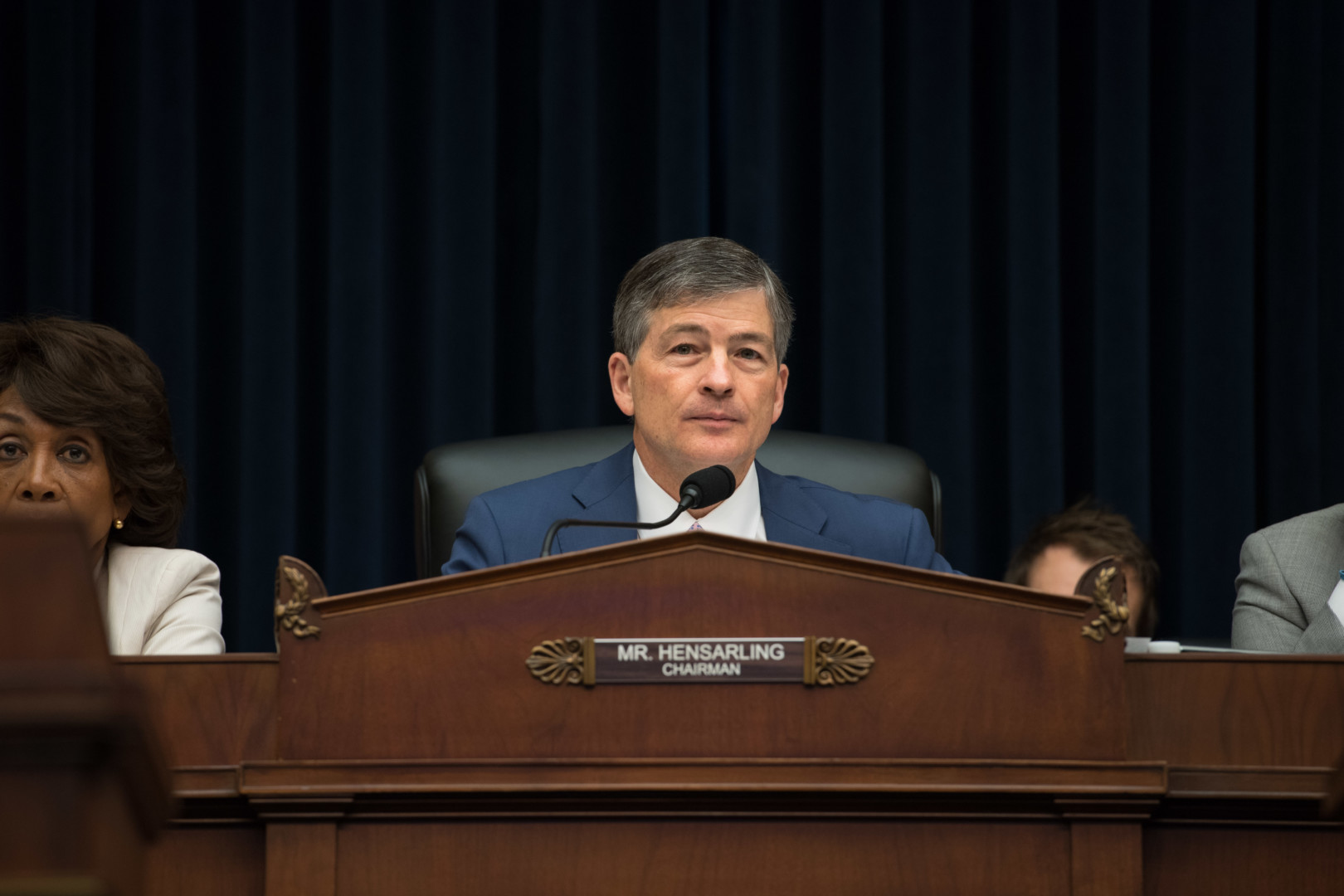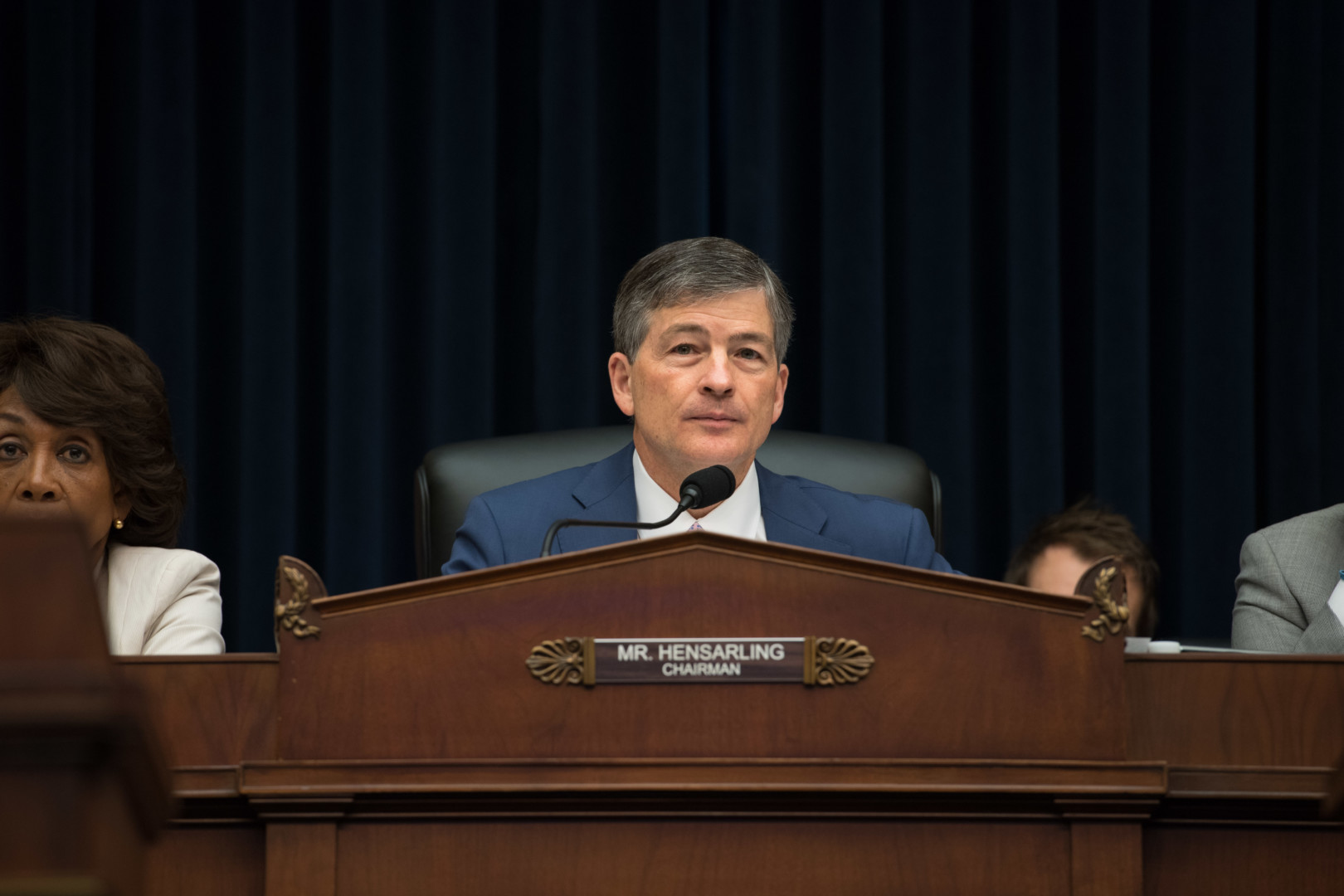 House Republicans want to move quickly on passing their proposal to replace the Dodd-Frank Act, Financial Services Committee Chairman Jeb Hensarling said Thursday. But GOP leaders could face a hiccup before that vote because of opposition to a provision that would repeal the 2010 law's limits on debit card swipe fees.
The Texas Republican, who included a repeal of the so-called Durbin amendment in his Financial CHOICE Act, told reporters there are lawmakers on both sides of the aisle who "may get a little conflicted on the issue."
"I guess I have a knack for stating the obvious, but Durbin is probably the most contentious portion of the bill," Hensarling said. "I'm not naïve about these things."
Hensarling confirmed that he's planning to hold a committee vote on the bill next week. He introduced the measure, H.R. 10, on Wednesday. Low bill numbers are reserved for priorities of the House speaker.
The panel discussed the measure on Wednesday, but at the request of committee Democrats the legislative hearing will continue on Friday.
Hensarling said that following committee passage, which is expected given the Republican majority, he's hoping to have floor consideration occur "shortly thereafter." He declined to say if he's concerned about intra-GOP differences over the Durbin amendment affecting floor timing.
The retail industry has been engaged in an intense lobbying battle against repealing the provision, while Hensarling's bill has the support of both large and small banks.
"I am convinced that we will get the Financial CHOICE Act passed, regardless of the outcome of Durbin," Hensarling said.
His comments came after participating in a Thursday meeting with Treasury Secretary Steven Mnuchin, Senate Banking Committee Chairman Mike Crapo (R-Idaho) and National Economic Council Director Gary Cohn. Hensarling predicted that once the administration completes its six-month review of financial regulations initiated by an executive order in February, "there will be great similarities between their approach and our approach."