Senate Banking Chair Sets Bipartisan Goal, Expects Clash on CFPB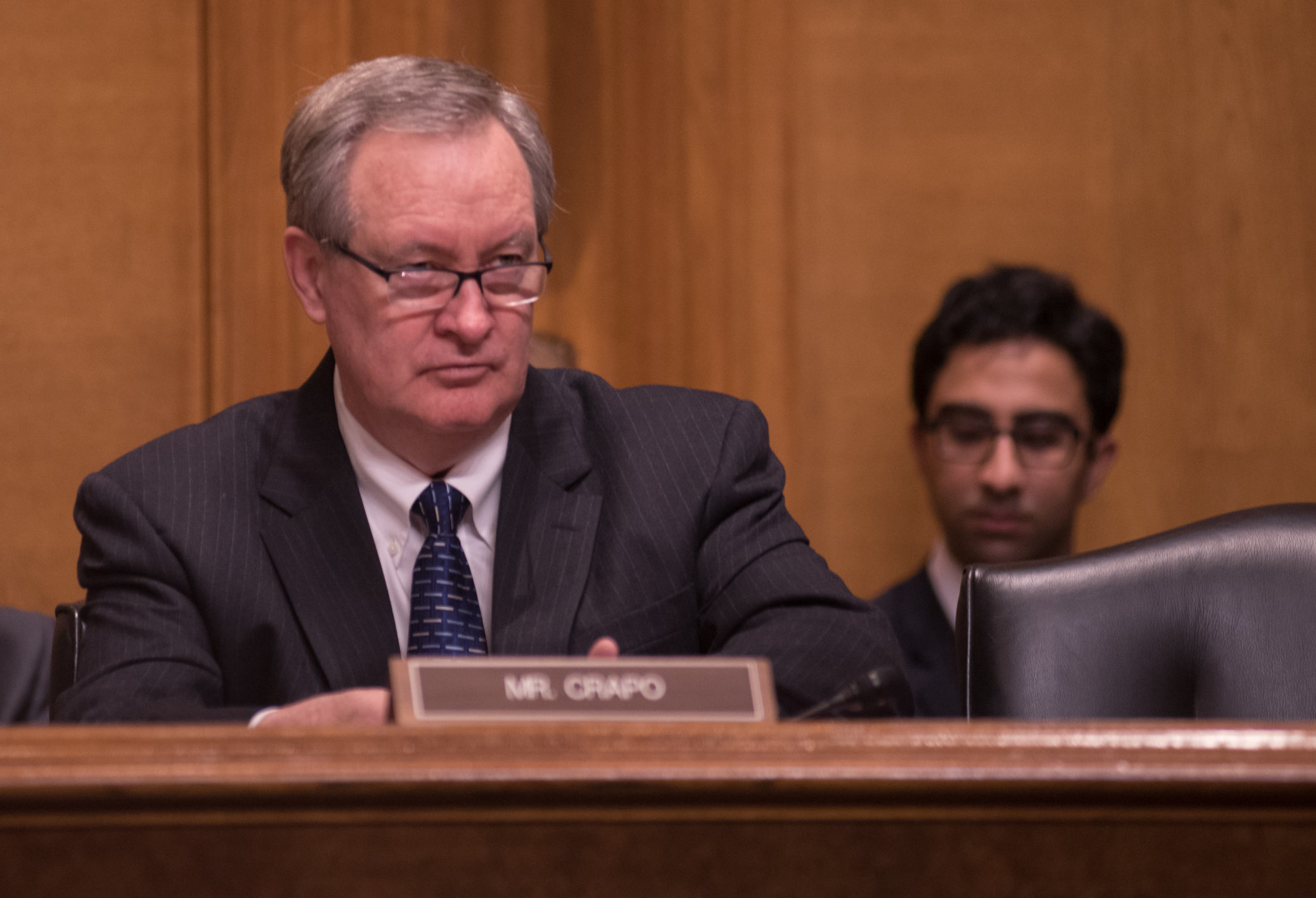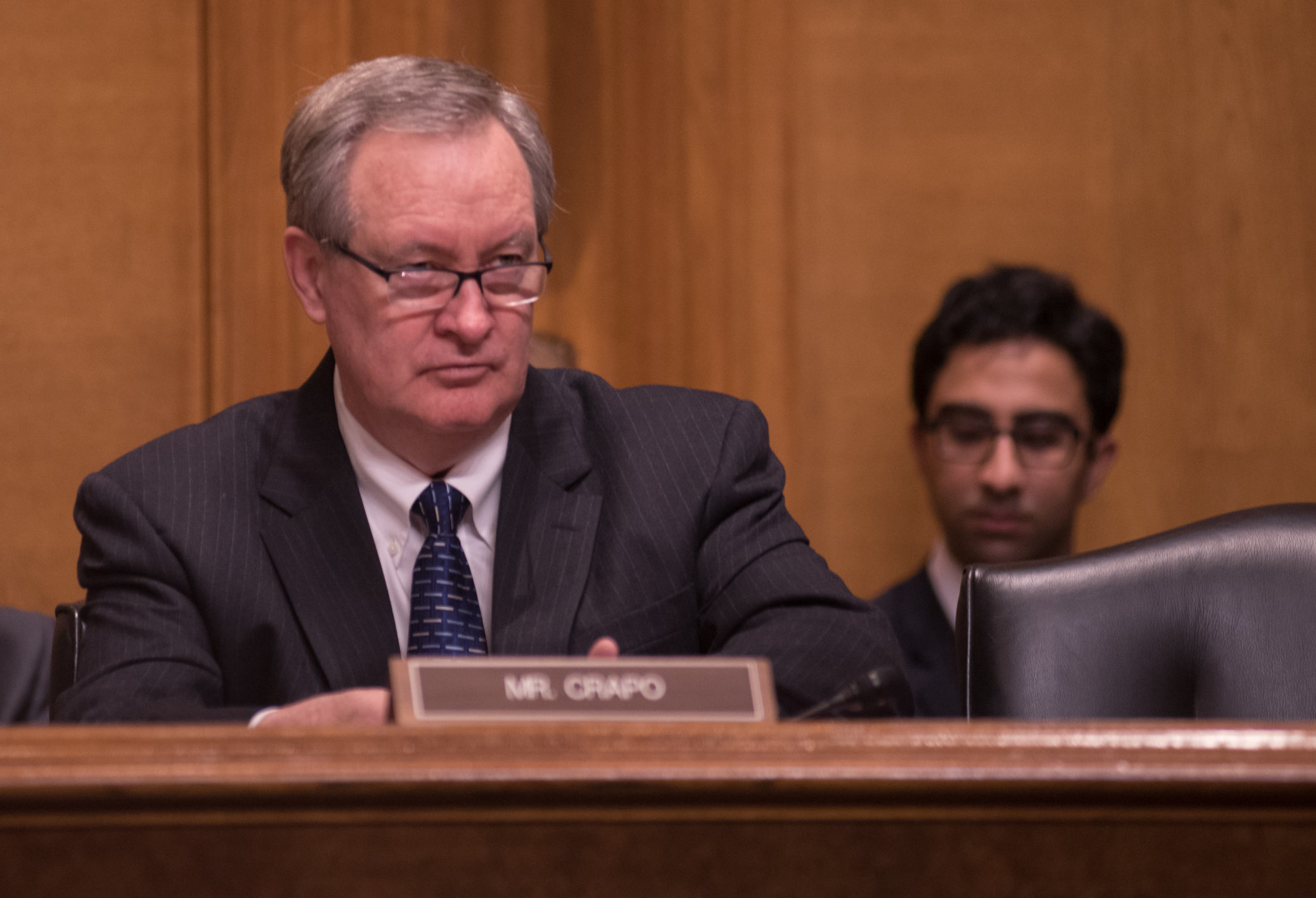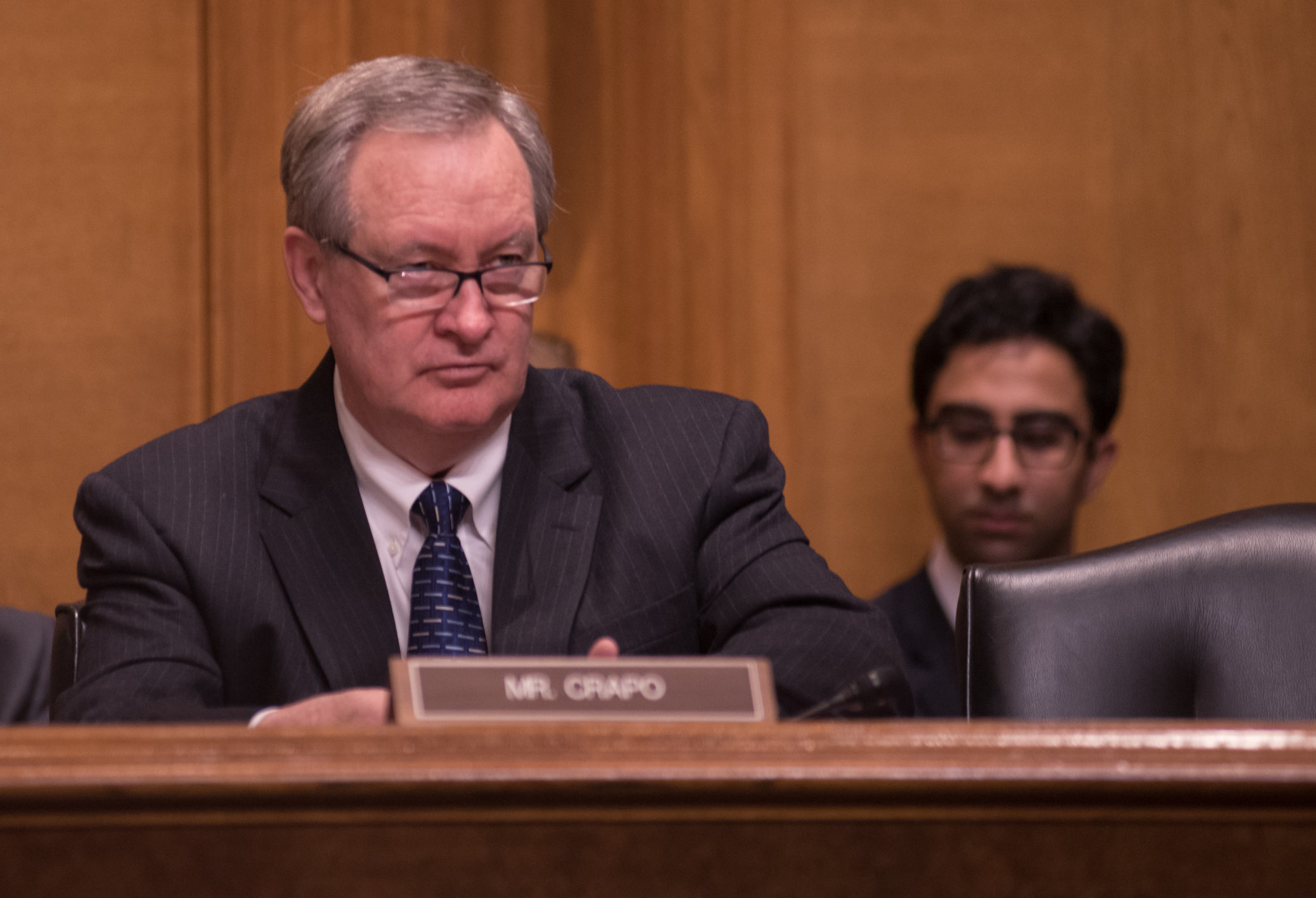 Senate Banking Committee Chairman Mike Crapo (R-Idaho) on Thursday said he doesn't expect Consumer Financial Protection Bureau overhauls, a top priority of GOP efforts to roll back the Dodd-Frank law, to attract much Democratic support — a potential dark spot in a broader vision for bipartisan change.
The day after House Financial Services Committee Chairman Jeb Hensarling (R-Texas) discussed his revised Dodd-Frank replacement legislation at a hearing, Hensarling's Senate counterpart outlined his own vision for comprehensive changes to financial regulation at a Women in Housing & Finance event in Washington.
Crapo said he expects to draw up a broad legislative package on financial regulation, and, in a separate effort, overhaul the government-sponsored enterprises Fannie Mae and Freddie Mac. That vision would ideally move forward on a bipartisan basis, Crapo said.
But he sees CFPB changes as a more contentious topic than housing finance reform, an area he's marked as a top priority for the committee.
"I actually have a greater level of optimism for bipartisanship on the housing finance reform, for example, than some parts of the other regulatory reform. For example — I'll be candid — CFPB," Crapo said during a question-and-answer session at the event. "There's some really disparate views on what we ought to do with the CFPB, which range from 'repeal it' to 'leave it alone' and everything in the middle."
Since its creation in 2010 under Dodd-Frank, the CFPB has been a partisan battlefront. Republicans have lambasted what they call its overreach and inefficiency. Hill Democrats have generally defended the agency as an important tool for consumers against corporate malfeasance.
CFPB is likely an example of "of an area where political bipartisan agreement is going to be much harder to bring to bear than in the area of housing finance," he said. He also said he expects "there's a pretty fair likelihood" housing finance legislation will pass this year, despite a packed Senate agenda that will likely push it to "at a minimum into late fall, or perhaps into next year."
The committee's top Democrat, Sen. Sherrod Brown of Ohio, said Thursday he's optimistic for bipartisan housing finance reform legislation. Though Democrats aren't budging on their support for the consumer agency, he added.
"I share Chairman Crapo's optimism for a bipartisan approach on housing finance reform, and we're making positive strides on that front," Brown said Thursday in an emailed statement. "And he's also right in that Democrats aren't going to go along with Republican plans to undermine the CFPB, which is doing excellent work to return money to the pockets of families who've faced financial fraud and abuse."
Crapo projected overall optimism about bipartisanship on the banking panel.
"Ranking Member Sherrod Brown and I are working to try to make sure that the Senate Banking Committee works the way that it traditionally has — namely, on a bipartisan basis," Crapo said, referring to a slate of securities bills recently advanced by the panel with Democratic support and a bipartisan call for stakeholder financial proposals.
He also praised Hensarling's legislation, the Financial CHOICE Act, as making "a positive move away from government micromanagement."
"Getting our regulatory system right is a critical issue," Crapo said. "My goal is to work in a bipartisan manner with members of the Banking Committee, the administration, Chairman Hensarling, and the regulators to strike a balance to achieve smart, thoughtful regulation and promote economic growth."
Ultimately, however, he left the door open to potential differences in the Senate's iteration of Dodd-Frank overhauls. Some Senate divergence with the House is standard on big-ticket legislative items, he noted.
"The likelihood on almost every piece of legislation, from the health care legislation to this legislation, is that there will be something additional or different, and then we will end up in conference," he said.