The Russians Will Be Back to Meddle in Elections, Comey Tells Senators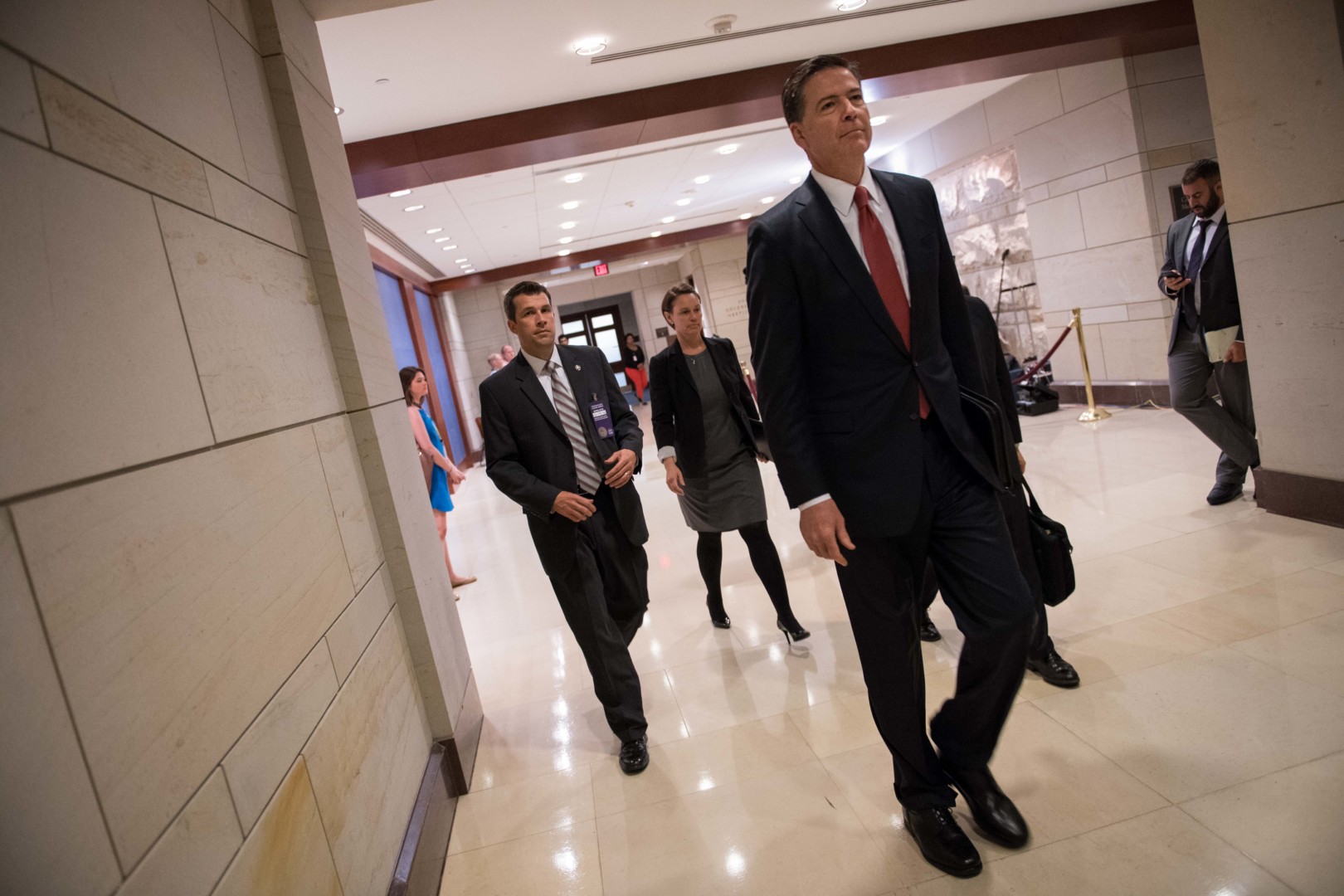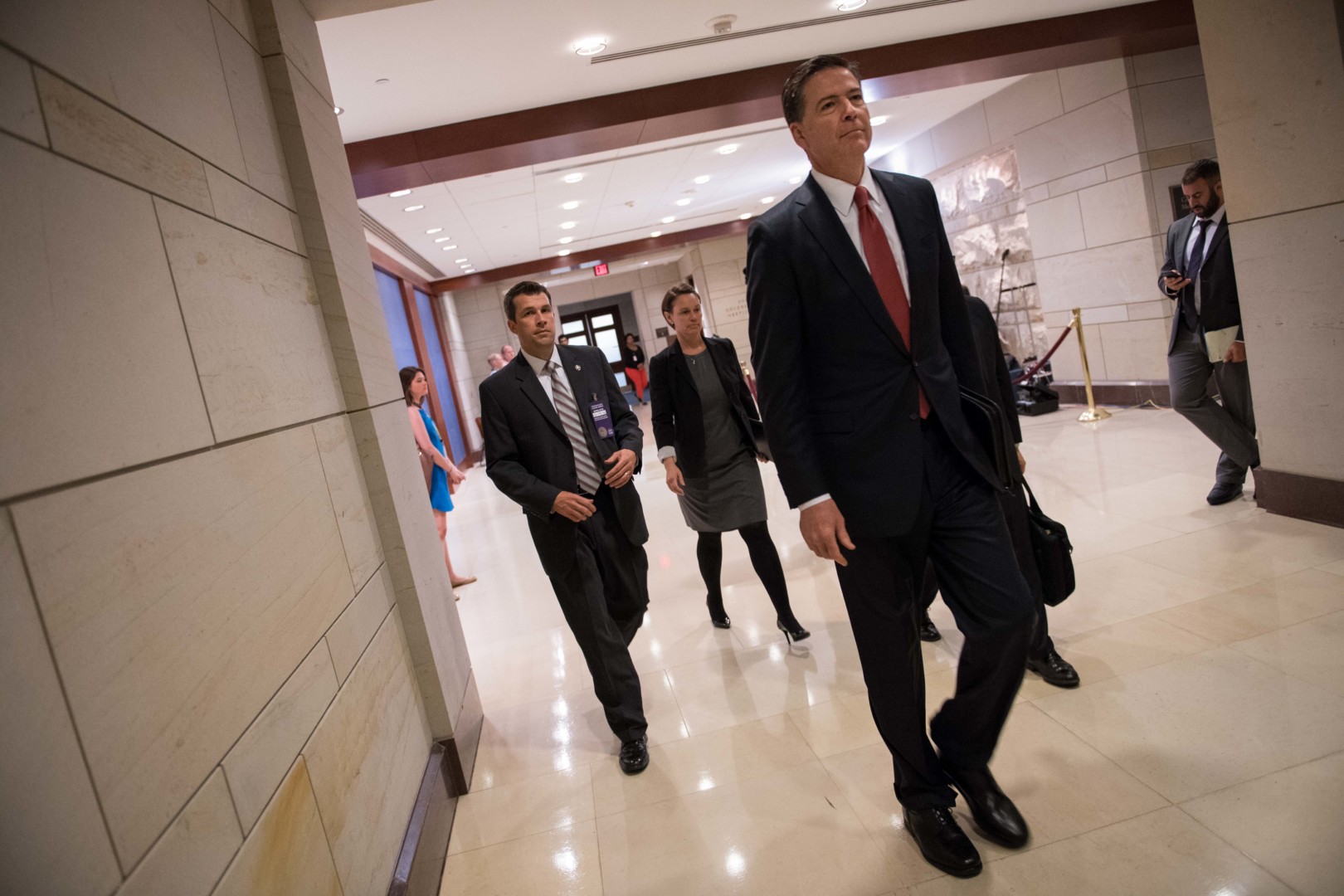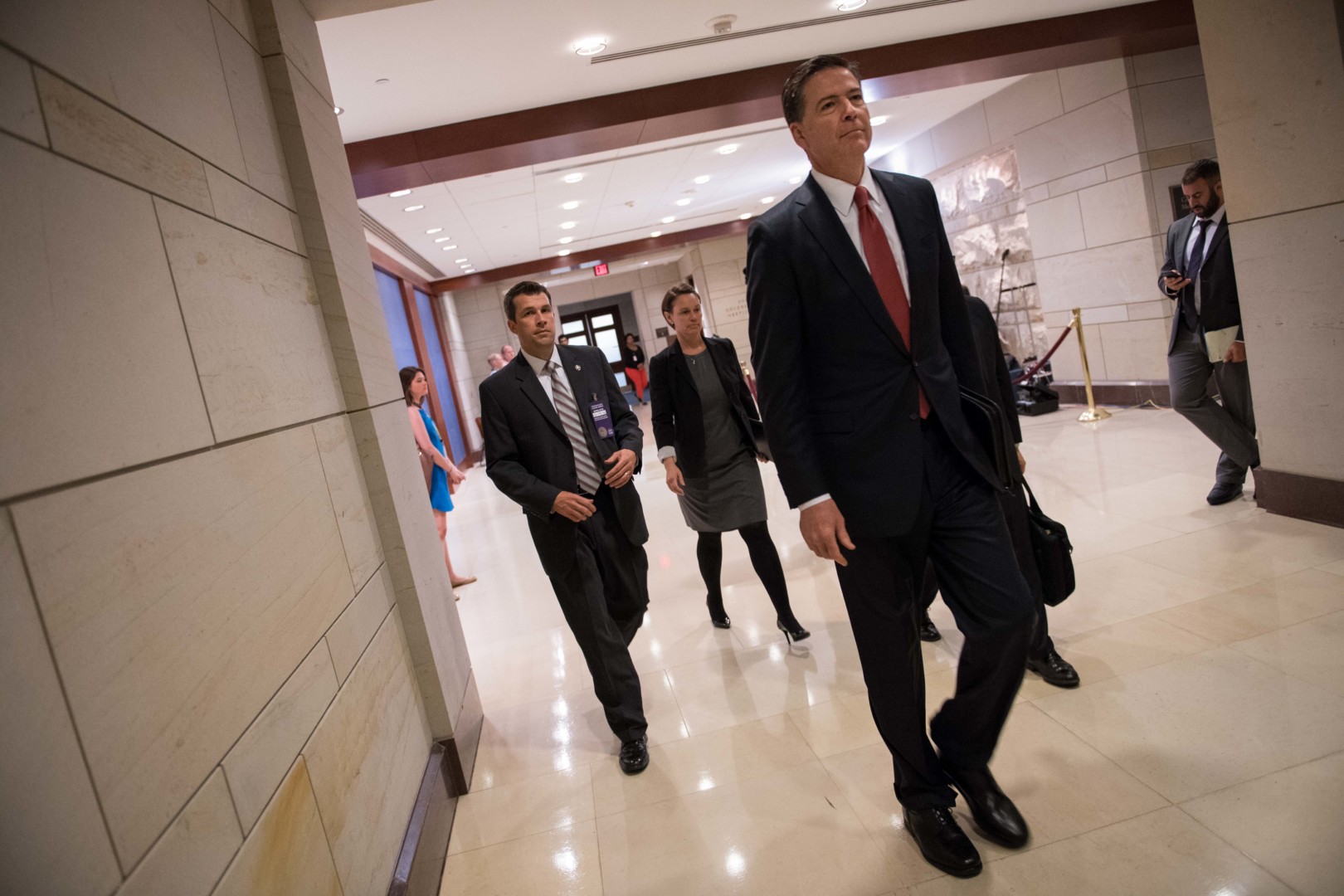 Federal Bureau of Investigation Director James Comey on Wednesday said Russian actors are at still at play in American politics, and he does not expect them to go away in the years to come.
"I expect to see them back in 2018, and especially in 2020," Comey told lawmakers at a Senate Judiciary Committee hearing, referring to the upcoming midterms and President Donald Trump's planned re-election campaign in 2020.
Comey said his agency is looking to strengthen its counterintelligence and cyber divisions in order to help "equip civilian agencies" to protect elections systems.
It was the FBI director's first public appearance on Capitol Hill since March, and committee members spent much of their time looking back on the 2016 election — from probes into Russian intervention intended to help President Donald Trump, as well as the highly publicized investigation his agency led into Hillary Clinton's use of a private email server while serving as secretary of State.
In a speech at the Women for Women International luncheon in New York City on Tuesday, Clinton laid part of the blame for her 2016 loss on Comey. Pressed by Senate Democrats about his decision to release a letter to congressional leaders informing them of a new review in the case days before November election, Comey said Wednesday it made him "mildly nauseous to think that we might have had some impact on the election," but said he would make the same choice again.
"I could not see a door labeled, 'No Action,' here," he said of the decision on whether to disclose the discovery of additional emails on the laptop of former Rep. Anthony Weiner, Clinton aide Huma Abedin's husband.
"Concealing, in my view, would be catastrophic," he said, noting that it was members of Congress who publicized his private letter, not the FBI, pushing back against the idea that he explicitly went public.
Pressed on why the agency didn't spotlight the Russians' involvement earlier, Comey told the committee he "offered in August myself to be a voice for that in a public piece" exposing their efforts, but said he was denied permission by the Obama administration.
"I thought it was very important to call out what the Russians were trying to do with our elections," he said.
Comey mostly refused to comment on the FBI's ongoing investigation involving potential Russian connections to Trump's 2016 campaign and its meddling in the election overall.
"We're not going to say another peep about it until we're done," he said. "That's the way we handled the Clinton investigation as well."
But, he did confirm that former acting Attorney General Sally Yates raised concerns to him about then-National Security Advisor Michael Flynn, although he wouldn't elaborate on their discussion.
Despite the FBI director featuring prominently in the news over the past year, a plurality (36 percent) of registered voters said last month in a Morning Consult/POLITICO survey that they didn't know or had no opinion of his job performance. A third of Americans approved of his handling of the job, while 32 percent disapproved.
Nearly 4 in 10 Republicans (39 percent) approve of him, compared with 32 percent of Democrats. But, Republicans (31 percent) were also more likely than Democrats (22 percent) to say Trump should remove him from the helm of the agency.