GOP Senators to Draft Their Own Obamacare Replacement Bill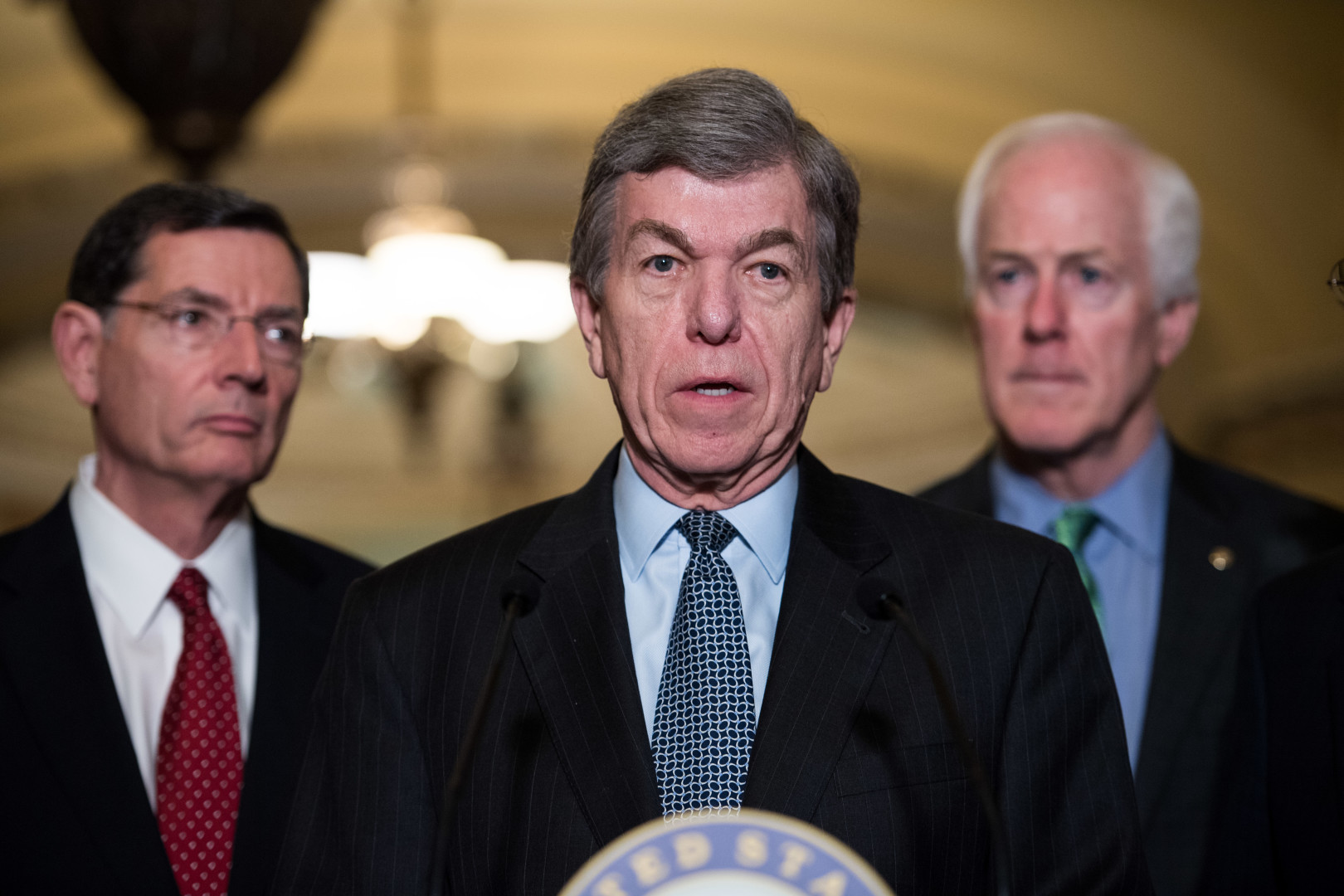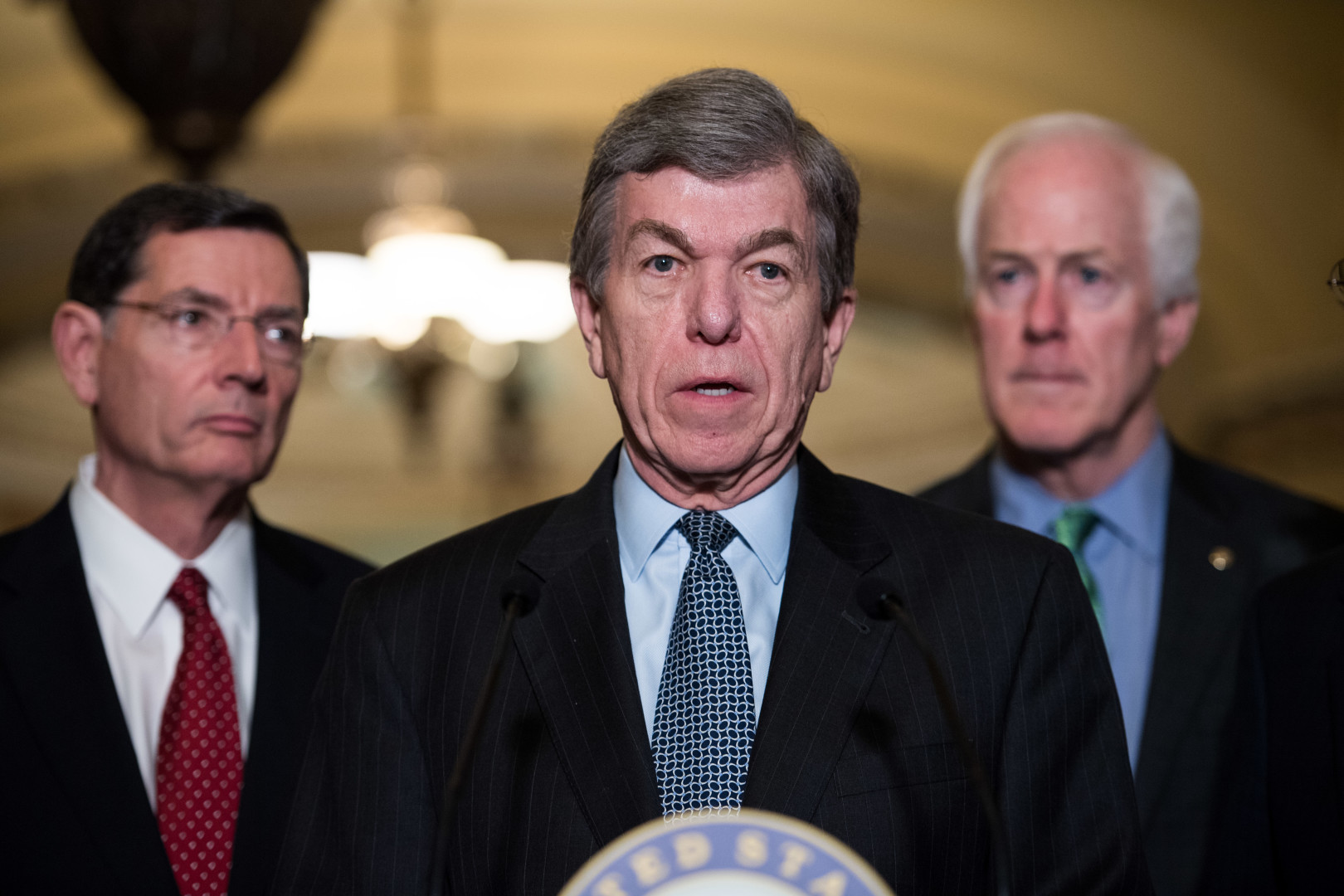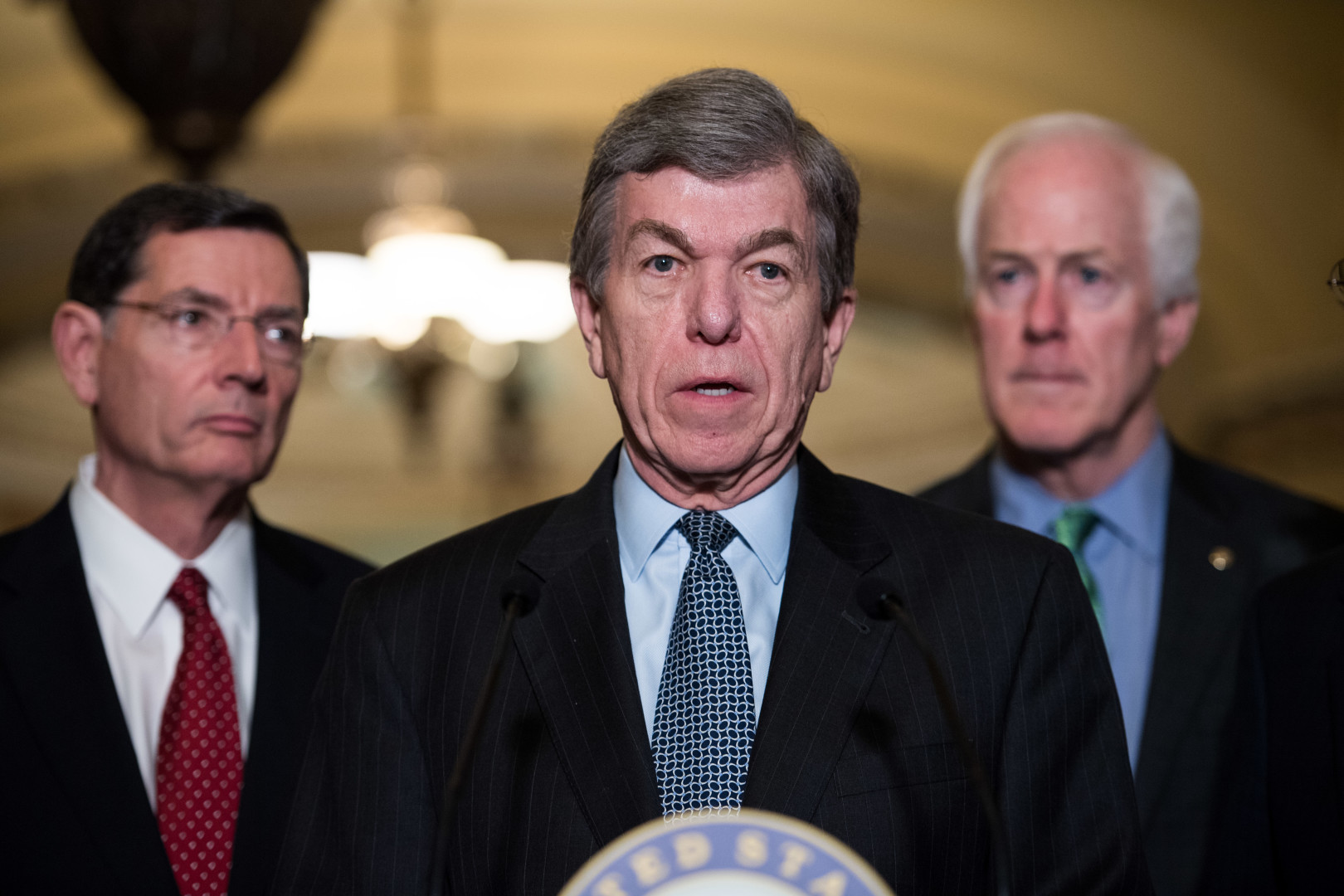 A top Senate Republican said Thursday that even though the House spent months on a health care bill that would repeal and replace the Affordable Care Act, the Senate will use that legislation as a starting point to draft a separate measure.
"We're going to look at what the House has done and see how much of that we can incorporate in a product that works for us with reconciliation," Sen. Roy Blunt (R-Mo.), the conference vice-chairman who also chairs the appropriations subcommittee on health care, told reporters.
When asked what that would include, Blunt said: "It's possible it could look a lot like it is now."
The Senate must clear the added hurdle of the chamber's parliamentarian, who decides whether the legislation complies with the Byrd rule that allows Republicans to pass a bill with a simple majority of 51 votes under budget reconciliation. The parliamentarian can rule specific provisions out of order, stripping them from consideration.
House GOP staffers have consulted with Senate aides to ensure all provisions in their bill, dubbed the American Health Care Act, would comply with the Byrd rule, but nothing is official until the parliamentarian rules. Blunt said any components that are scrapped could be revived later.
"We'll either try to do it a different way or do it at a later time," he said.
The Senate is also likely to grapple with more substantive policy issues, such as opposing viewpoints on refundable tax credits to help Americans afford health insurance. Sen. Rand Paul (R-Ky.) called the credits "a crony capitalist system."
"I'm still troubled by the fact that there are hundreds of billions of dollars in this bill that will go from the Treasury and the taxpayers' money to the insurance companies," he told reporters Thursday.
Senate Republican Conference Chairman John Thune (R-S.D.) is already working on a proposal that would alter the tax credits in the House GOP bill to give lower-income earners additional help.
Health insurers, who face a June deadline to submit their rates for 2018 health plans, have been pushing senators for more clarity. Sen. Chuck Grassley (R) on Thursday said he couldn't give insurers from his home state of Iowa any assurances during a meeting he had with them that day because of how few Senate discussions have taken place.
America's Health Insurance Plans, the insurance trade group, said in a statement Thursday after the House vote that the "tax credit should be enhanced to reduce premiums and better meet the needs of people with low and modest incomes, are older, or live in areas with high health care costs."
The House bill relies on age-based tax credits that would exclude the wealthiest, rather than Obamacare subsidies that were based on income and location.
The treatment of Medicaid, which prompted some House Republicans to vote against the bill, is likely to be another major issue, with GOP Sens. Shelley Moore Capito (W.Va.), Cory Gardner (Colo.), Lisa Murkowski (Alaska) and Rob Portman (Ohio) all raising concerns earlier this year about how the House measure phases out Medicaid expansion.
Medicaid's viability is also a top priority for insurers, with AHIP saying in its statement that it wants to "work with the Senate to ensure the continued strength" of the program.
The AHCA also effectively defunds Planned Parenthood for one year, which could alienate Murkowski and Sen. Susan Collins (R-Maine).
If the Senate passes its own Obamacare repeal bill or makes any changes to the AHCA, the House would need to pass that version, or members of both chambers would need to reconcile their differences through a conference committee, before final legislation can be sent to the White House for the president's signature.
And just as House Democrats warned of political implications for Republicans who voted in support of the bill, Senate Democratic campaign operatives are already putting pressure on GOP senators. Soon after the House vote, the Democratic Senatorial Campaign Committee announced a YouTube ad targeting Sens. Dean Heller (R-Nev.) and Jeff Flake (R-Ariz.) – the chamber's most vulnerable Republicans seeking re-election next year.
On Capitol Hill, Flake refused to weigh in on the House's bill, saying he had not read the measure passed on Thursday afternoon. Still, he took a jab at the House for voting before the nonpartisan Congressional Budget Office provided a cost estimate.
"Our rules require us to get a score on it before we vote on it," he told reporters. "They'll deal with their process, we'll deal with ours."
Amir Nasr contributed.