Mo Brooks Seeks to Oust Old Rival From Appointed Senate Seat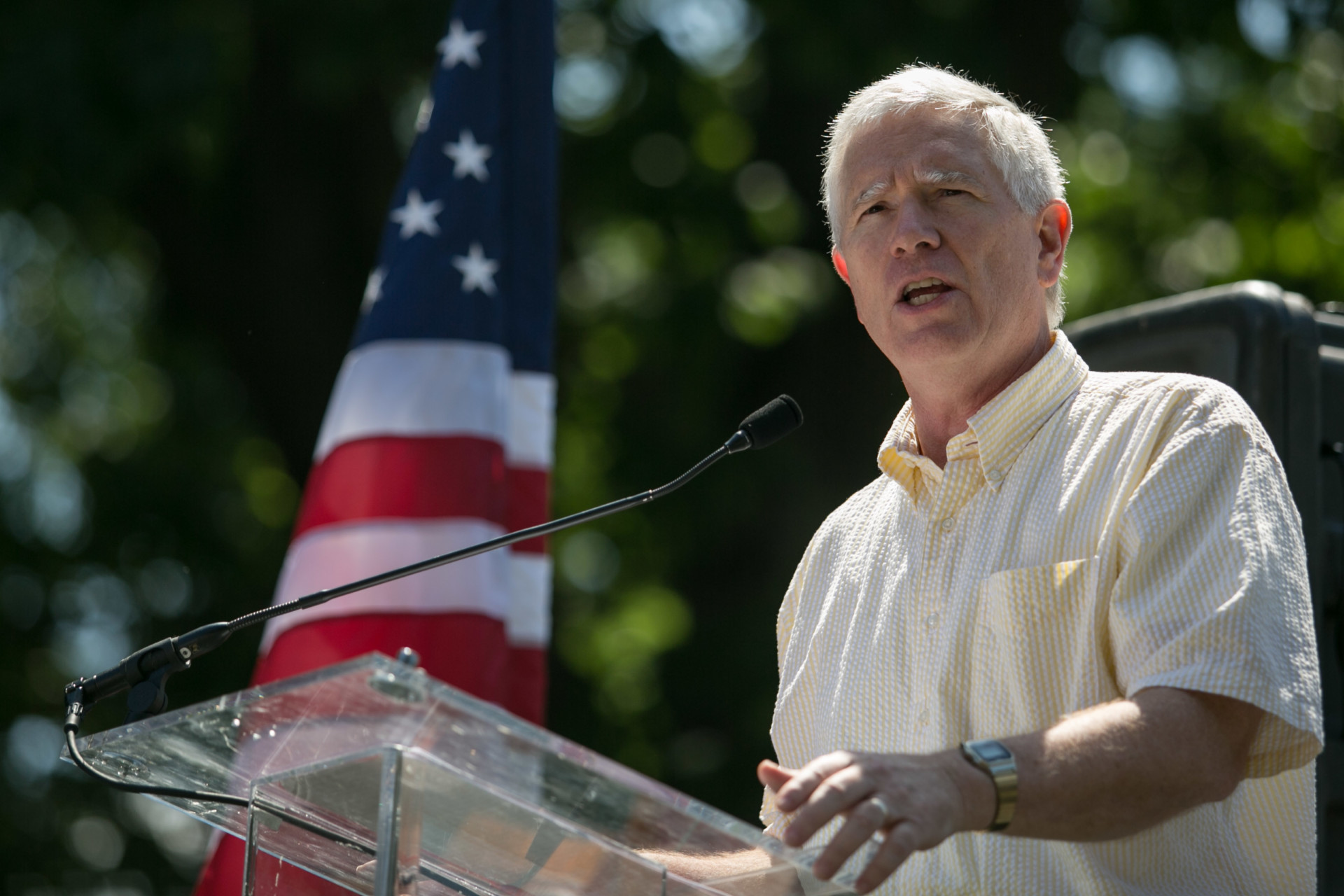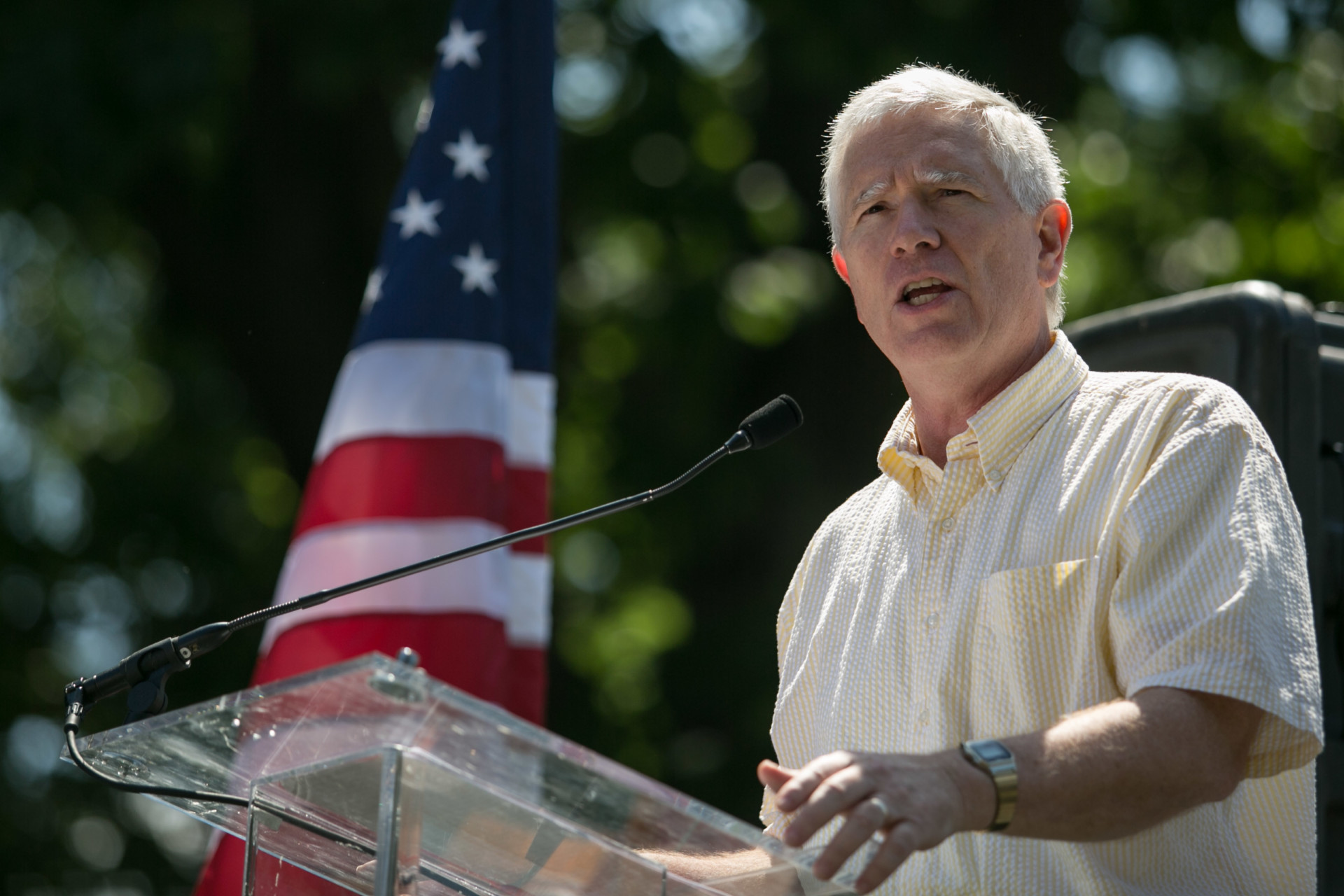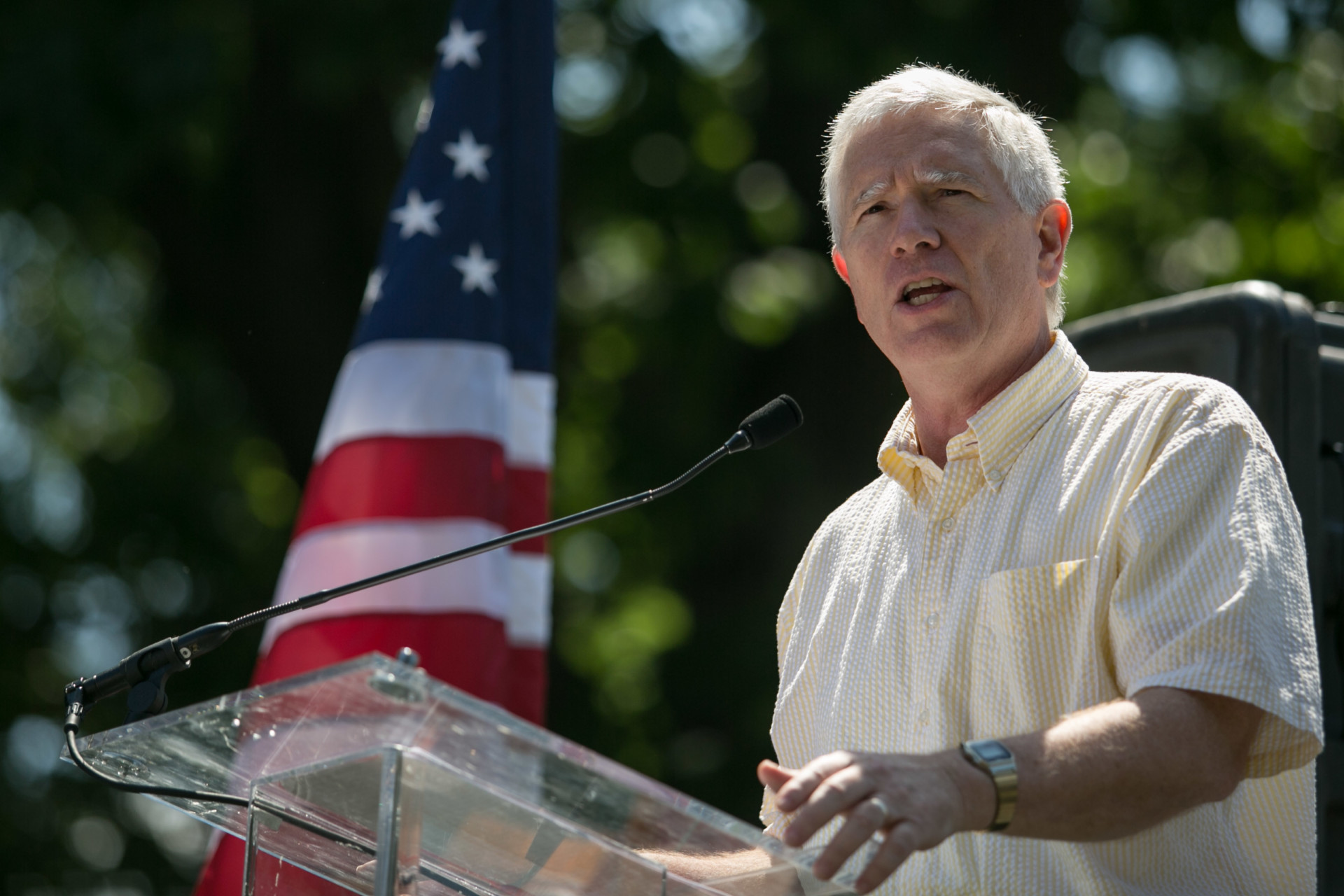 Rep. Mo Brooks (Ala.) announced his candidacy for Senate on Monday — a campaign that will pit him against appointed Sen. Luther Strange in a Republican primary for the second time in just over a decade.
According to the Associated Press, the four-term lawmaker said in a statement he is seeking Attorney General Jeff Sessions' old seat because he is "the only candidate for the Senate who has a record of proven conservative leadership."
Brooks doesn't need to give up his congressional seat for the statewide bid, since it's an off-year election — with the GOP primary Aug. 15, the runoff Sept. 26 and general election in the heavily Republican state on December 12.
Strange and Brooks faced each other on the ballot once before when they both ran for lieutenant governor in 2006. In the first round of the primary, Strange fell just short of the 50 percent threshold to avoid a runoff, while Brooks — a former state lawmaker and county commissioner — came in third with just 16 percent of the vote. (Strange would win the primary, but lose in the general election, before coming back and winning the attorney general race in 2010.)
The Senate campaign is moving fast. And the circumstances of Strange's appointment to the Senate are likely to be a campaign issue. After appointing Strange in February, then-Gov. Robert Bentley (R) was forced to resign amid a sex scandal that had led to an impeachment effort — with then-Attorney General Strange's own office investigating him.
Strange and Brooks will not be alone in the race. The embattled former chief justice of the Alabama Supreme Court, Roy Moore, has already announced his campaign, as well as state Rep. Ed Henry, who instigated Bentley's impeachment, and Alabama Christian Coalition President Randy Brinson.
State Senate President Pro Tempore Del Marsh is said to be waiting in the wings ahead of Wednesday's 5 p.m. filing deadline, two Alabama Republican source said, but his candidacy is not certain. Marsh did not respond to a request for comment on Monday.
Even a short incumbency comes with its perks, and Republican groups — such as the National Republican Senatorial Committee and the leadership-aligned Senate Leadership Fund — have already vowed to help Strange.
In a statement Monday morning, Chris Pack, a spokesman for the Senate Leadership Fund, went on the attack against Brooks, who first won his House seat in 2010 during the tea party wave.
"While Luther Strange was cleaning up the corruption in Montgomery, Mo Brooks was living the life of a Washington insider, opposing Donald Trump and failing to get a single bill signed into law in four terms in the House," he said.
In recent weeks, Brooks has derided the groups as "swamp creatures," and has raised qualms about similar ones before. In the House, he was targeted by a leadership-aligned super PAC and withheld dues from the House GOP's campaign committee, according to Roll Call.
At the end of March, Brooks had nearly $1.2 million in his own campaign bank account, while Strange has just under $764,000. But the SLF has already reserved $2.6 million in television ad time, according to the Associated Press, meaning Brooks might need some financial help from outside conservative organizations to get across the finish line on Election Day.
Whether more help is to come for Brooks is yet to be seen. A spokesman for the conservative Club for Growth said the group is "watching the race." Brooks touted good scores from groups like the National Rifle Association, American Conservative Union as well as the Club for Growth as evidence of his conservative credentials.
An appointed senator has not lost their renomination bid since 1996, and just 24 have in the past century, according to the Senate's historian.
Correction: A previous version of this story said the Senate Conservatives Fund did not respond to a request for comment. Morning Consult did not request comment from the group.