McConnell Sides With Voters in Favor of Deficit-Neutral Tax Reform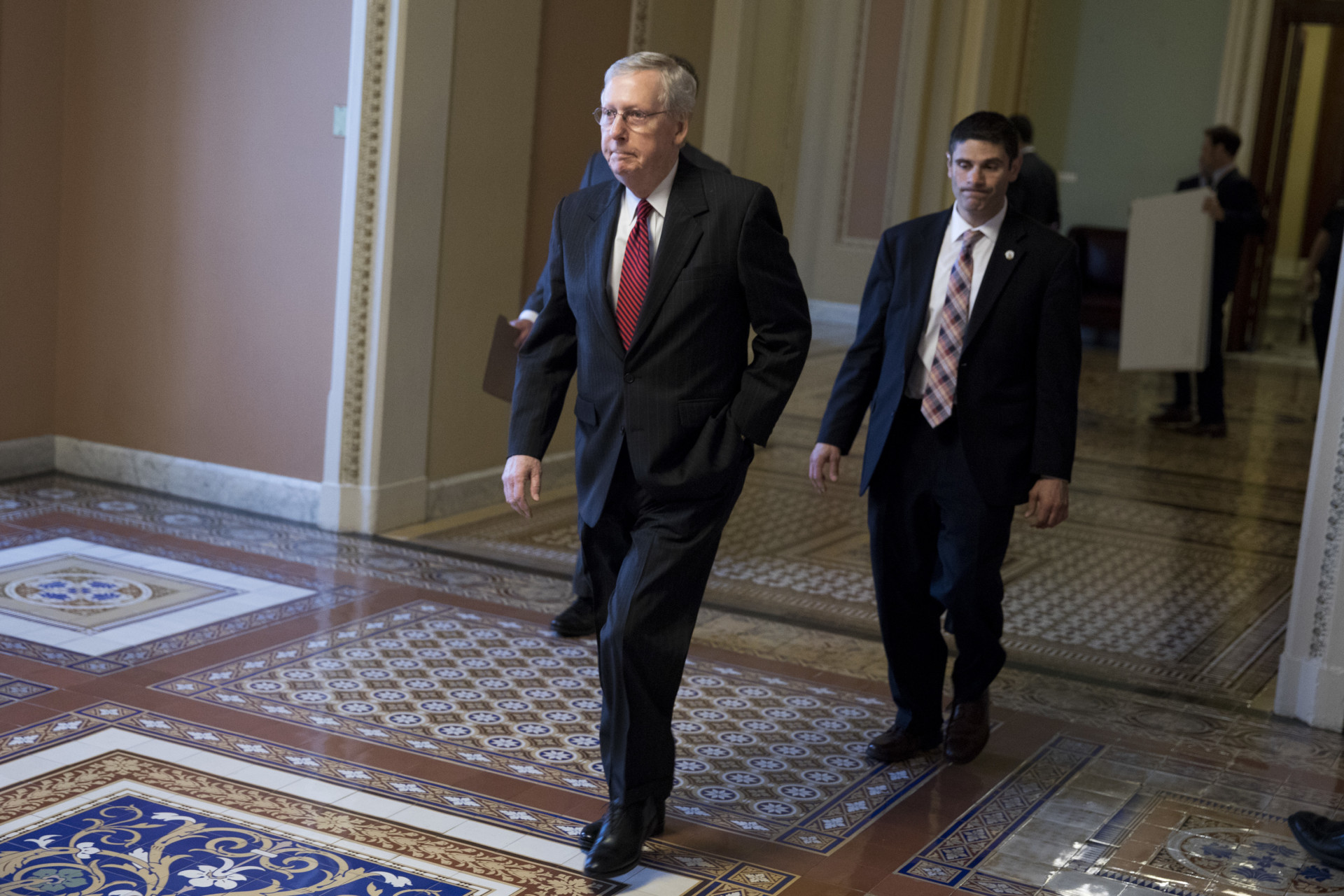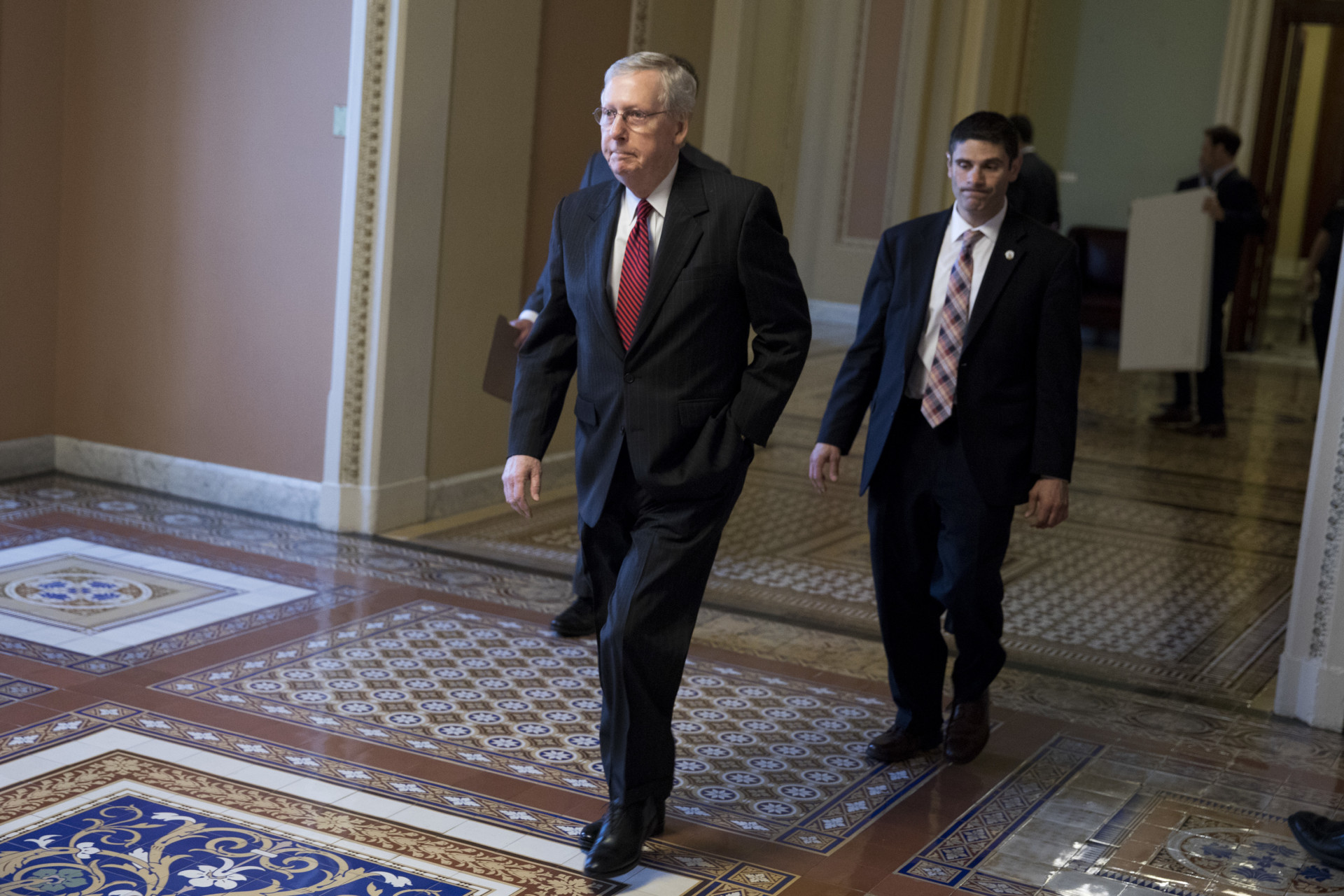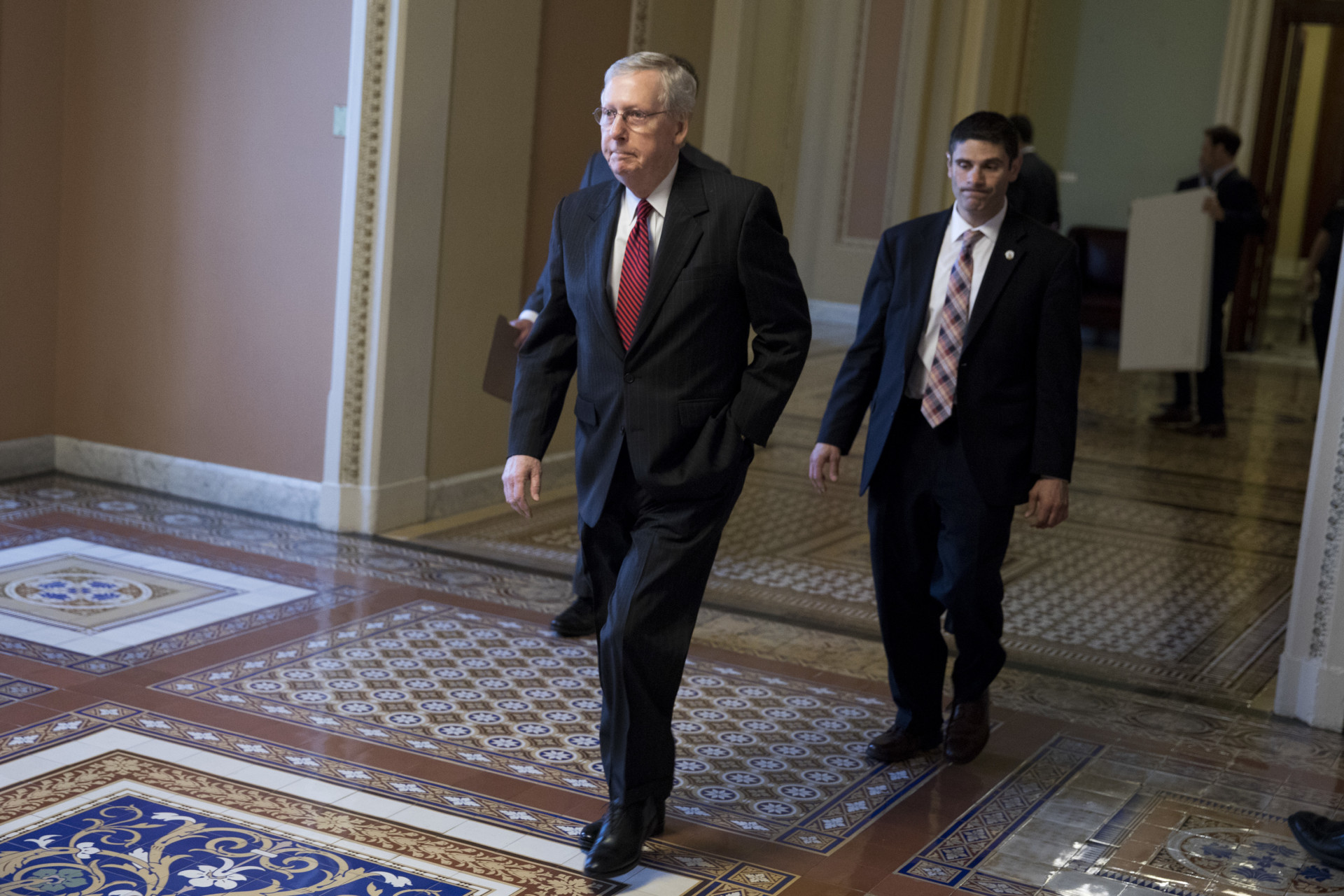 Senate Majority Leader Mitch McConnell said Tuesday any tax reform package that emerges from the Senate will not increase the federal deficit.
"It will have to be revenue-neutral. We have a $21 trillion debt," the Kentucky Republican said in an interview with Bloomberg News.
That position puts him opposite of President Donald Trump's administration, which laid out a proposal outside groups have said adds to the deficit, despite administration officials arguing that tax reform would pay for itself with economic growth. But it puts McConnell in line with the American people, and conservatives, according to a Morning Consult/POLITICO poll.
Asked in late April, nearly half of voters (46 percent) said they would only support a tax reform bill that did not increase the federal deficit. Just 28 percent said they would support a tax reform bill that increased the federal deficit, as long as the bill achieved certain tax reform goals.
The view was shared by both parties, but it was strongest among Republicans, 52 percent of whom said tax reform must be revenue neutral. Four in 10 Democrats (41 percent) agreed, while 3 in 10 said they would support tax reform even if it was not. Among self-identified conservatives, support is strongest for a deficit-neutral package — 55 percent to 28 percent.
In his Tuesday interview, McConnell also said he does not think a border adjustment tax can pass the Senate. "Border adjustability is a pretty controversial thing in the Senate," he said, though he added he was working with Treasury Secretary Steve Mnuchin and House Speaker Paul Ryan on a way to "go forward."
On this issue, McConnell finds himself on the opposite of House Republicans like Ryan, as well as the American people. A Morning Consult/POLITICO poll in February found nearly 6 in 10 Americans (58 percent) supported the proposal, which would impose a higher tax on imports. Two in 10 Americans (22 percent) oppose it.
Partisans were split over whether the proposal will help or hurt U.S. consumers because of its impact on the price of imported goods. Six in 10 Republicans said it would help American consumers, while half of Democrats (52 percent) said it would hurt them.
As Senate Republicans were continuing to meet about repealing and replacing former President Barack Obama's signature health care law and much of the Capitol was dealing with the fallout of Trump's relationship with Russia, McConnell made no promises Tuesday about when Congress could get a tax reform package to Trump's desk.
"I don't want to put a strict timeline on it," he said. "The last time tax reform was done, it took several years."