Virginia Looks to Cut Emissions Regardless of Clean Power Plan Review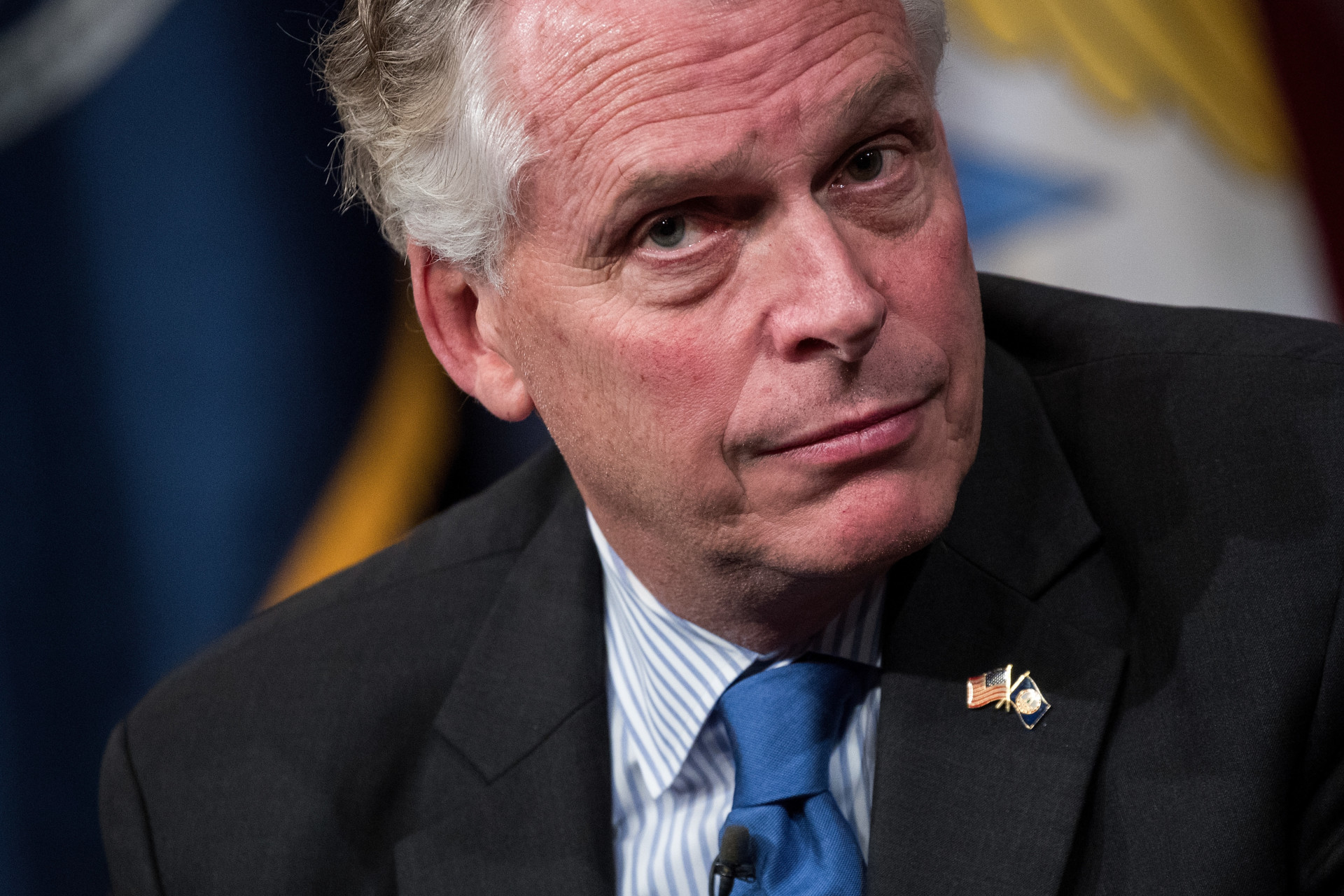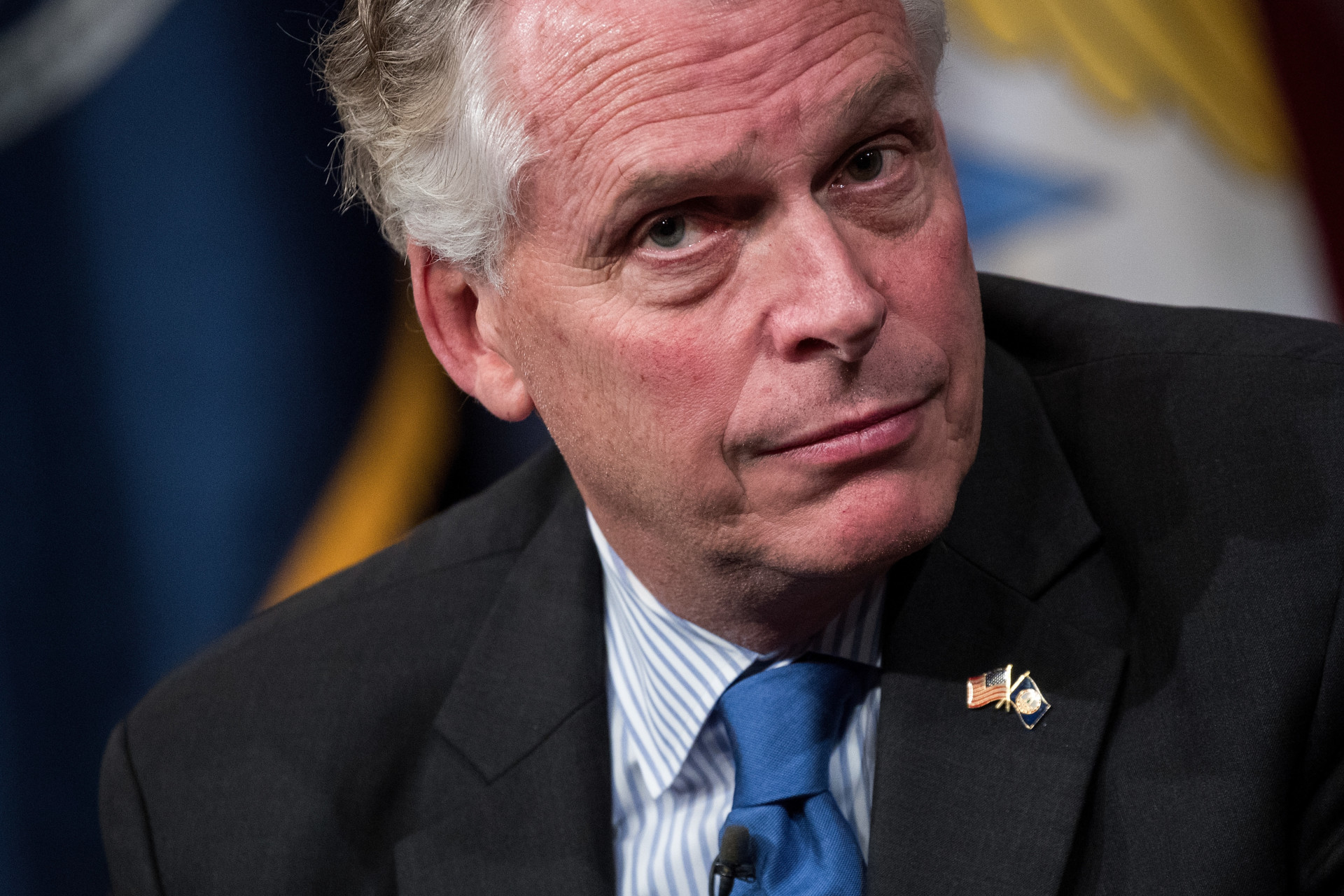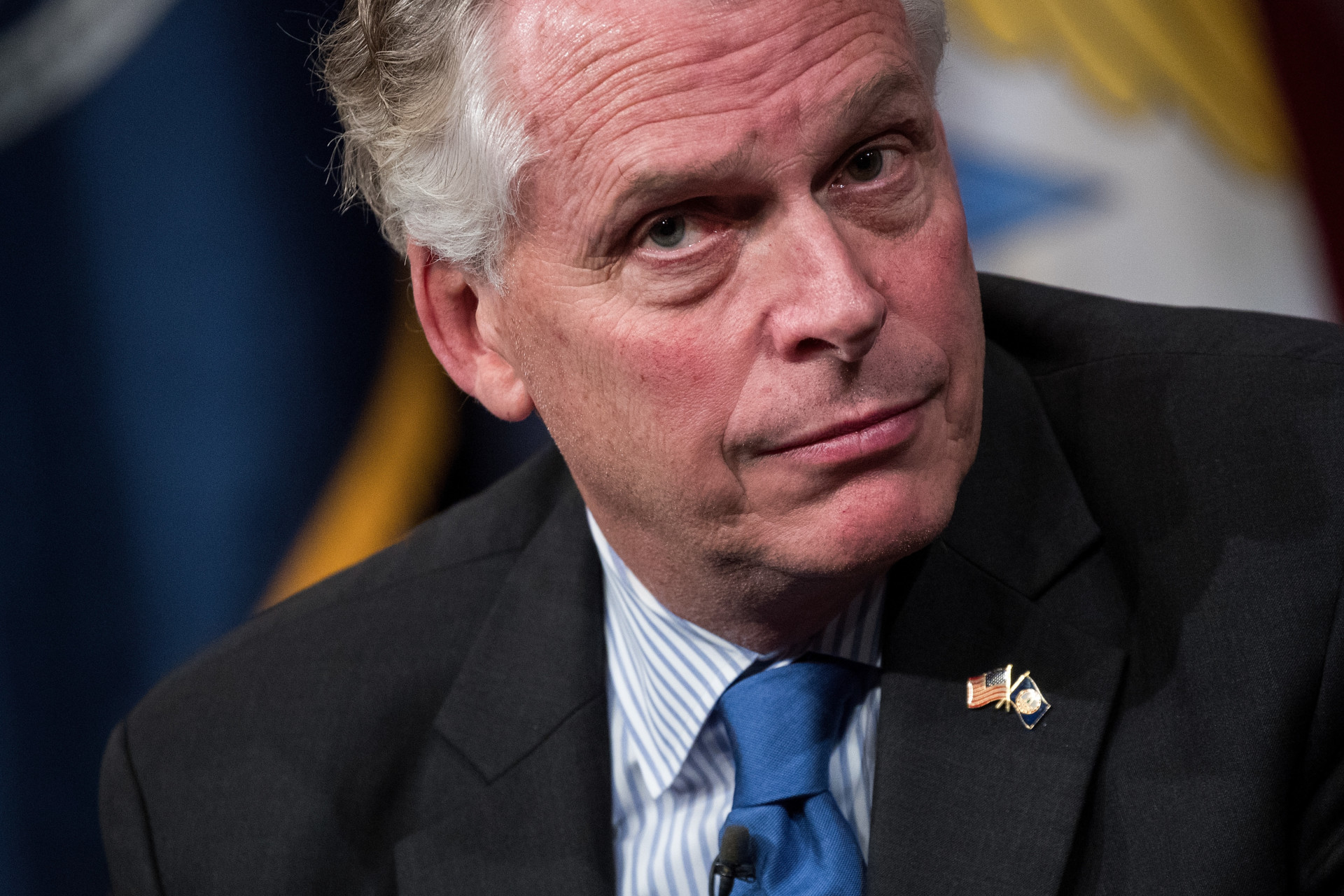 Virginia Gov. Terry McAuliffe (D) on Tuesday called for limits on carbon dioxide emissions from power plants in the Old Dominion, as Democratic state and city officials push back against the Trump administration's stance on energy issues.
McAuliffe signed an executive directive calling on state officials to develop regulations limiting CO2 emission from power plants, and to include provisions that prepare the state to enter into a multi-state emissions-trading program. Observers said they don't expect the plan to be finished before the November gubernatorial election, meaning the topic of emissions may come up for debate during this year's campaign.
The directive does not spell out how much greenhouse gas emissions should be cut, or which other states Virginia may partner with in trading emissions.
Those two questions may be answered at the same time, said Walton Shepherd, a staff attorney with the Natural Resources Defense Council. For example, if Virginia hopes to join the Regional Greenhouse Gas Initiative, a greenhouse gas-limiting cooperative among nine other states, it would have to commit to cutting emissions by 2.5 percent each year through 2020, Shepherd said in an interview Tuesday.
The move comes as the Environmental Protection Agency reviews the Obama administration's Clean Power Plan, which would impose comprehensive greenhouse gas-cutting requirements on all 50 states.
President Donald Trump signed an executive order in March calling for a review of the Clean Power Plan and of the EPA's "social cost of carbon" metric that determines the benefits of cutting greenhouse gases. The Trump administration has also put off making a decision on whether the United States should stay in the Paris climate agreement until after the Group of 7 Summit May 26-27.
The climate spotlight has shifted toward states and local governments since Trump was elected in November after campaigning on a promise to "cancel" the Paris agreement. In January, California Gov. Jerry Brown (D) said Californians "can do much on our own and we can join with others — other states and provinces and even countries, to stop the dangerous rise in climate pollution." The same month, Phoenix Mayor Greg Stanton and Atlanta Mayor Kasim Reed said that if Trump pulls the United States out of the accord, the mayors of large cities will express their support for the deal.
"State-level activity was the cornerstone of the Clean Power Plan," said John Coequyt, director for the Sierra Club's international climate programs, in an interview Tuesday. "What the Clean Power Plan did, effectively, was create an organizing principle behind these kinds of activities and a framework for all states to act under."
McAuliffe had considered a state-level cap on emissions before Trump won, signing an executive order in June calling for an initial study on the topic by the end of May. Tuesday's directive calls for a proposed rule by the end of December, but that means a new governor would be in office before a rule is finalized since McAuliffe is term-limited.
Thomas Pyle, president of the conservative American Energy Alliance, downplayed the directive's importance because its execution is left to the next governor.
"It's high on symbolism and the substance is a big question mark," Pyle said in an interview Tuesday.
The directive could prompt climate change and energy to be more of a campaign issue than they normally would, especially in a state where coastal communities face environmental risks and the western portion of the state stretches into coal-reliant Appalachia, Pyle said. He said he would expect the eventual Republican nominee to frame the issue as a contrast between the parties on the topics of affordable energy and the economy.
Former Rep. Tom Perriello and Lt. Gov. Ralph Northam have launched bids for the Democratic nomination. Former Republican National Committee Chairman Ed Gillespie, Prince William Board of County Supervisors Chairman Corey Stewart and state Sen. Frank Wagner have launched bids for the Republican nomination.
Shepherd said he would expect Virginia's coastal communities to push back on Republican candidates proposing a full-scale withdrawal from Tuesday's directive.
"The prospect of undoing something and taking a Trump-style approach to going backwards on climate would be perilous," Shepherd said.