Lawmakers, Administration Say Gas Tax on Table to Fund Infrastructure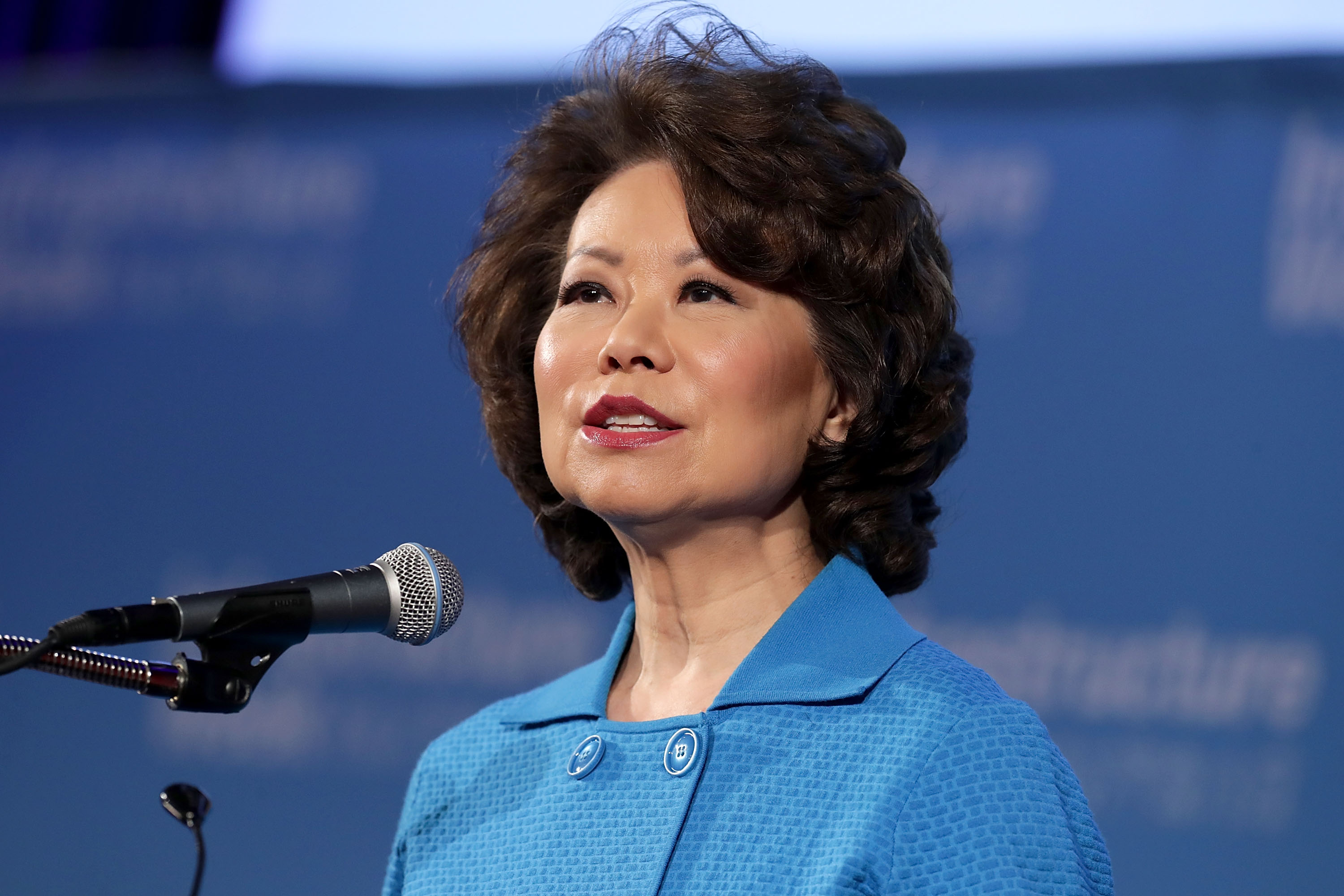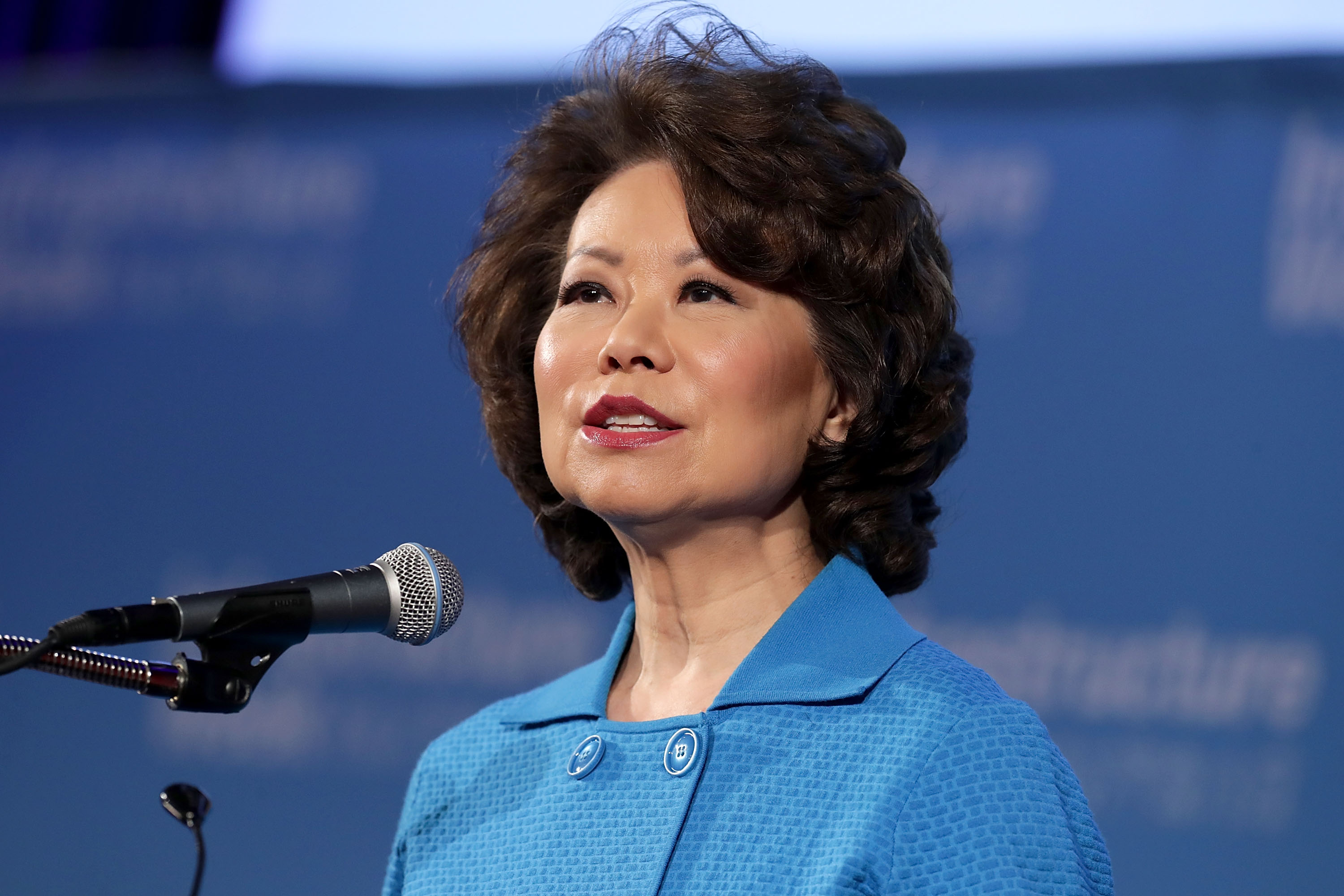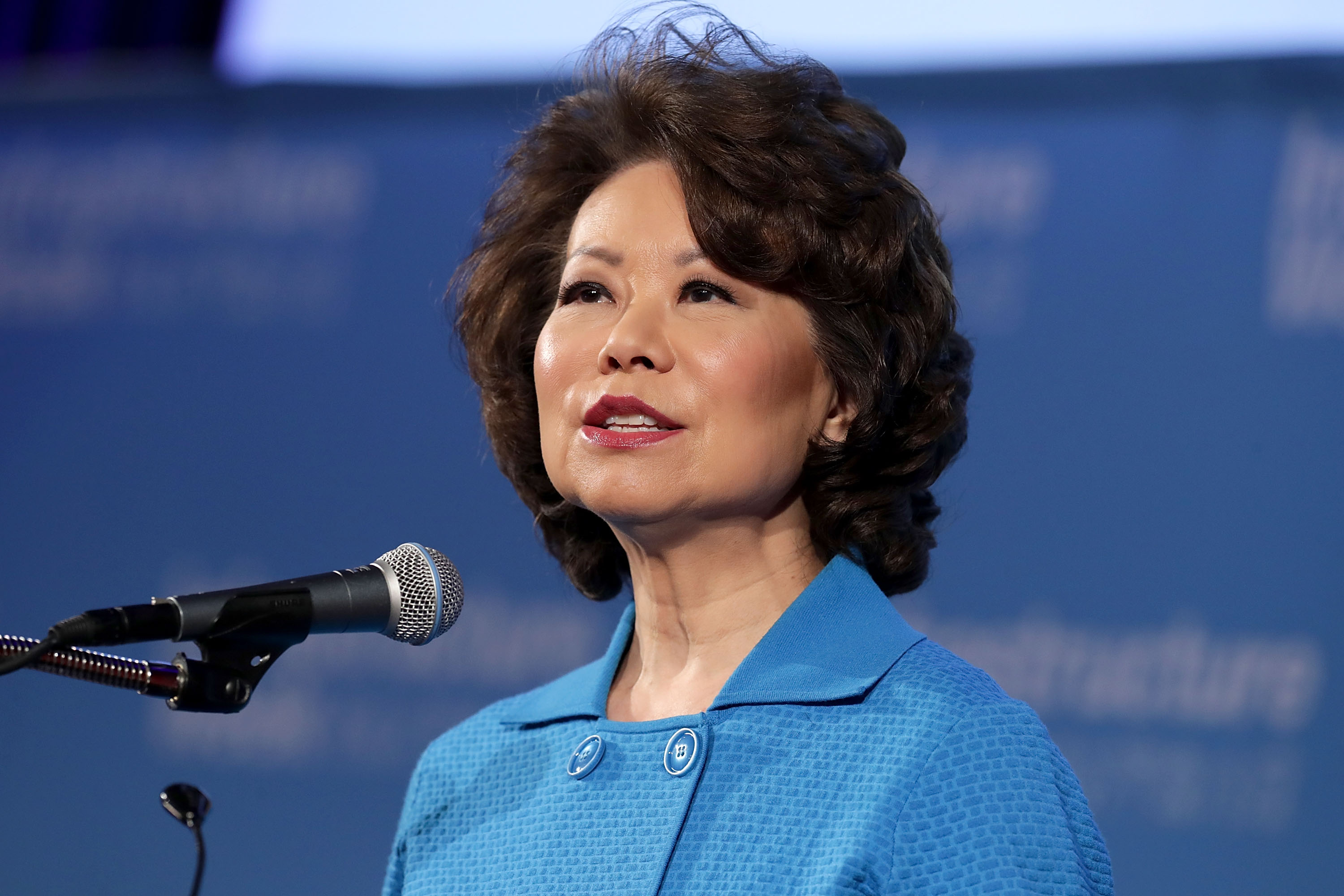 The Trump administration on Wednesday signaled it would prefer to rely on private funding or public-private partnerships for infrastructure projects, but also said a tax on gasoline is not off the table.
At a Senate Environment and Public Works committee hearing on Wednesday, Transportation Secretary Elaine Chao provided scant details about federal funding for the government's infrastructure plan, saying more details would come by the end of the month. At a Chamber of Commerce event on Monday, she said the administration's infrastructure plans will rely primarily on private financing in addition to $200 billion of taxpayer money.
But when asked directly about a gasoline tax to fund the administration's infrastructure priorities, Chao said, "Nothing is off the table."
Speaking to reporters at a separate infrastructure hearing on Tuesday, Sen. Jim Inhofe (R-Okla.), the former chairman of the committee, also said lawmakers would consider every option, including a gas tax.
The Trump administration has touted rebuilding the nation's aging roads and bridges as a key priority. Chao said the government expects a legislative package on this in the third quarter, she said.
"Obviously the president is very impatient," she said.
But the bulk of Chao's testimony on Wednesday focused on speeding up approval of infrastructure projects, rather than the question of funding. She said the government wants to cut down on the number of reviews for projects such as roads and hospitals, reduce duplication between federal and local entities, and give more exclusions from the National Environmental Policy Act, which requires public and private projects to account for their environmental impact.
Chao also said the government's plans include "not only transportation infrastructure, but also energy, water, possibly broadband, and veteran's hospitals," but there's no specific list of projects that would qualify for direct federal spending. The government's focus will be on funding projects that wouldn't qualify for public-private partnerships or where public sector incentives could not be offered, she said.
While some lawmakers from both parties welcomed the focus on streamlining regulations, they also warned federal funding was key.
Inhofe said experts from states and cities testified at a separate hearing on Tuesday about the problems of relying too much on private money, due to issues such as local regulations and the difficulty of attracting private investment to rural areas.
"There was an overall agreement that the federal government must remain the lead in funding infrastructure investment," he said on Wednesday.
In addition, Sen. Tom Carper (D-Del.) said past legislation focused on easing project permits still hasn't been implemented.
"One of the things I urge my colleagues to do before I do more streamlining is hit the pause button and use the next year or so to actually implement the streamlining from 2012 to 2015," Carper, the committee's ranking member, said after the hearing.
House Democrats also want the government to take a more active role. House Transportation and Infrastructure Ranking Member Peter DeFazio (Ore.) and Eleanor Holmes Norton (D.C.), the ranking member of the House Subcommittee on Highways and Transit, introduced a bill that would offer direct funding of infrastructure through a variable gas tax, following on the actions of 21 states which already increased their gas taxes.
"Piling additional streamlining measures on top of each other before they can be implemented — and before we can assess their effectiveness — is not going to solve our infrastructure problems," DeFazio and Norton wrote in an April 5 letter to Chao. "We cannot streamline our way out of our funding shortfall."