Voters Favor Special Prosecutor to Continue Russia Investigation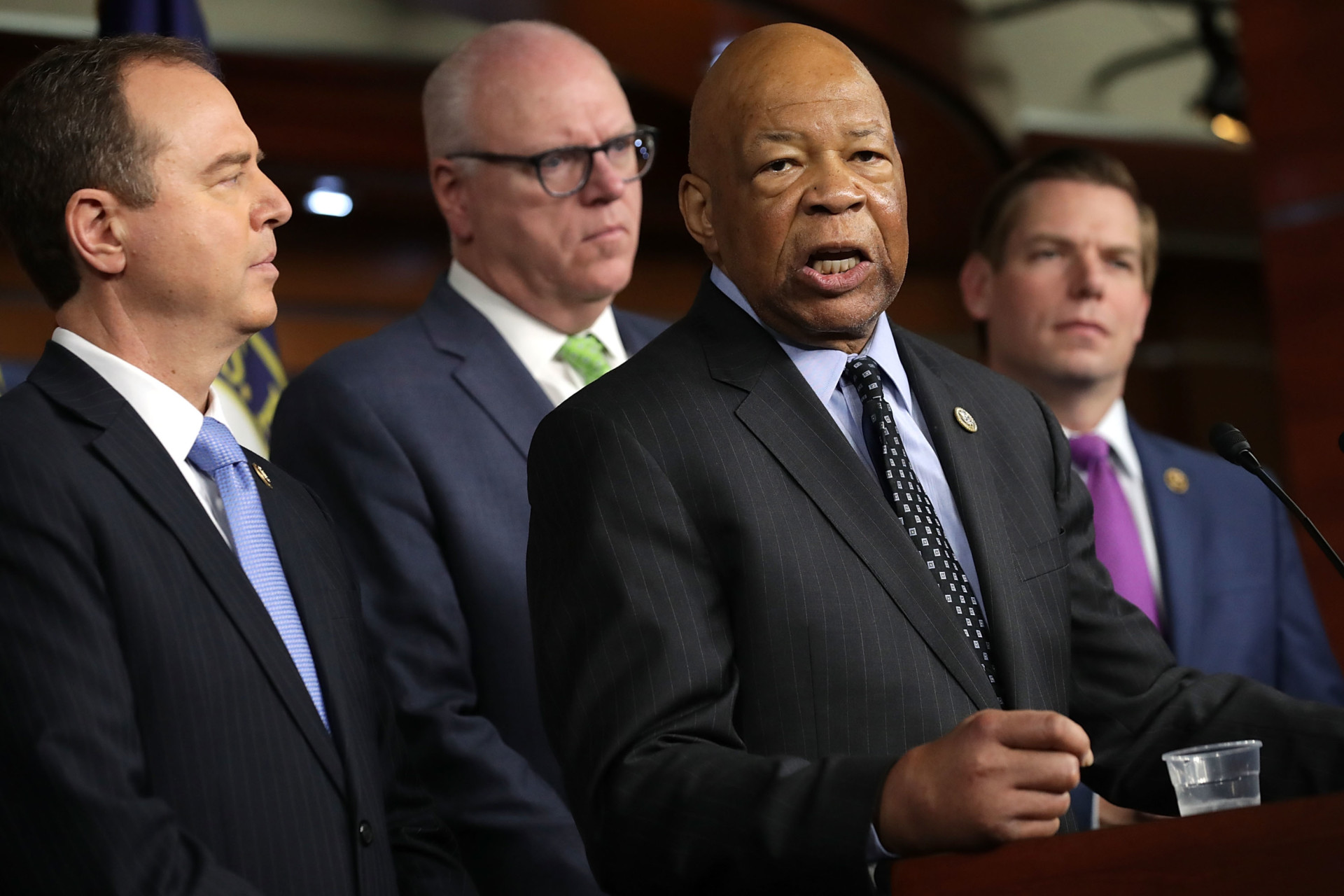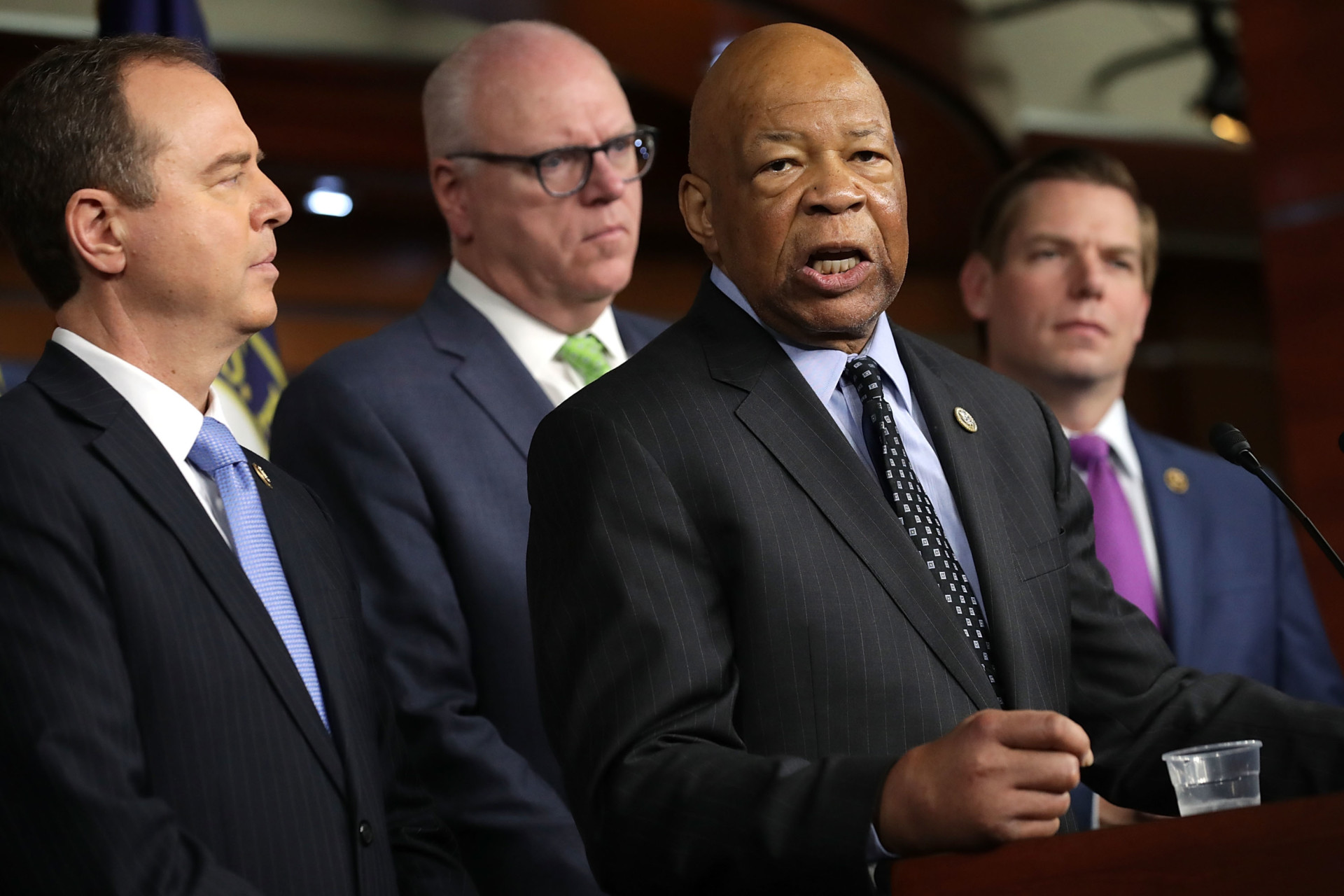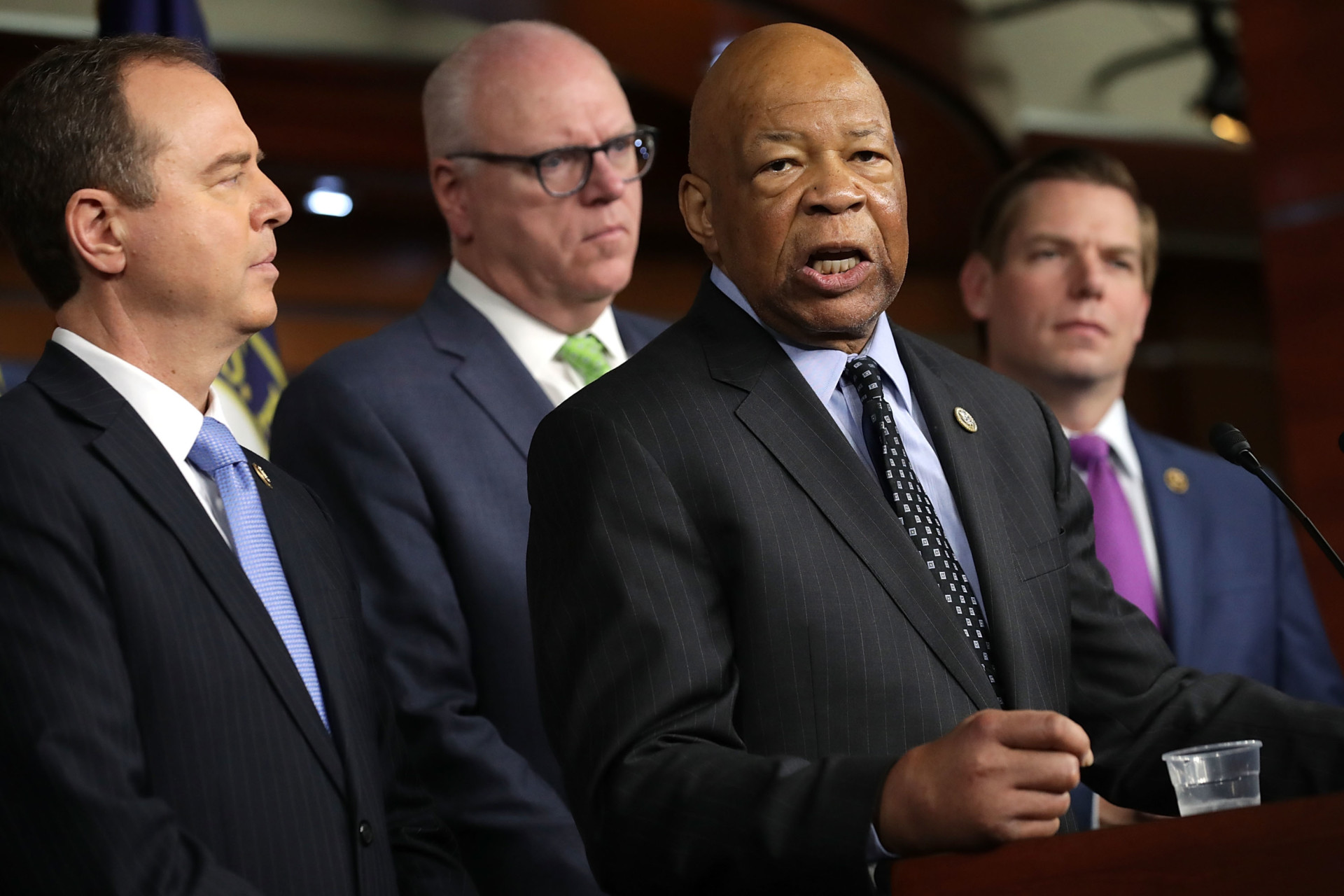 A plurality of Americans support appointing a special prosecutor to investigate Russian meddling in the 2016 election and possible ties to President Donald Trump.
The poll, conducted by Morning Consult/POLITICO, came after Trump fired Federal Bureau of Investigation Director James Comey, who was leading an investigation — but the poll came before new details emerged in The New York Times suggesting the president urged Comey to end the bureau's investigation into former National Security Adviser Michael Flynn.
More than one-third of Americans (35 percent) support a special prosecutor, a move backed by 44 percent of Democrats and over a quarter of Republicans (27 percent). That was a sentiment embraced by Senate Minority Leader Chuck Schumer Wednesday morning.
"We know the president is willing to fire an FBI director," the New York Democrat said on the Senate floor. "It makes all the sense in the world to have a special prosecutor, who can only be fired for cause, to lead the Russia investigation."
A quarter of Americans (25 percent) said a bipartisan, independent commission created by Congress should handle the investigation. That was the route favored by House Democrats, who spoke with reporters about their plans following their weekly caucus meeting.
"Our democracy has become a mess," said Rep. Eric Swalwell of California, who sits on the House Intelligence Committee, which is conducting its own Russia investigation. "The future cost of future elections is now threatened."
Swalwell and other Democrats signed a discharge petition Wednesday, which would pull their bill establishing an independent commission out of committee and immediately to the House floor. The rarely successful parliamentary maneuver would put Republicans in the position of going on record either defending Trump or making way for an independent commission.
Rep. Adam Schiff of California, the ranking Democratic member on the House Intelligence Committee, said congressional investigations are "not going to be interrupted" by establishing a commission. He suggested the congressional panel's results would be strengthened by a 9/11 Commission-style report.
For now, congressional Republicans are confident with congressional committees handling the investigation. House Speaker Paul Ryan (R-Wis.) said he supports House Oversight and Government Reform Committee Chairman Jason Chaffetz (R-Utah), who requested the Comey memos cited by The New York Times. Chaffetz has threatened to subpoena the documents if the administration does not cooperate.
"We need the facts. We have an obligation to carry out our oversight regardless of who is in the White House," he told reporters.
Rather than an independent prosecutor or independent commission, 34 percent of Republicans said they prefer letting the new director of the FBI continue the investigation started by Comey once he or she takes office.
Rep. Al Green (D-Texas) said Wednesday he preferred a completely different option — impeachment. On the House floor, the seventh-term lawmaker said Trump should be removed from office for "obstruction of justice."
"This offense has occurred before our very eyes. It is perspicuous, it is easy to understand. We are talking about a president who fired the FBI director who was investigating the president for his connections to Russian involvement in the president's election," he said.
Green's Democratic colleagues were more circumspect — to a point.
"Nobody should rush to embrace the most extraordinary remedy," Schiff said, because it could be perceived as "a way to nullify the election by other means."
Rep. Joseph Crowley (D-N.Y.), who chairs the House Democratic Caucus, also cautioned against that approach.
"I'm not afraid of the 'I' word — it's 'independent.' Independent commission and independent investigator," he said. "There needs to be a full investigation, first."
Voters agree they want to see evidence first: Sixty-four percent would only support impeaching the president if there was evidence that the president had committed a very serious crime such as bribery, treason or other high crimes and misdemeanors. Only 18 percent of Americans said they would support impeachment in order to express dissatisfaction with the administration's policies or the way the president is handling his job.
Among partisans, 72 percent of Republicans supported the more vigorous standard, along with 59 percent of Democrats. But nearly 3 in 10 Democrats (29 percent) said they would support impeachment to express dissatisfaction with the president.
Rep. Elijah Cummings of Maryland said he's "not there yet," when it comes to thinking about impeachment. The ranking Democrat on the House Oversight and Government Reform Committee said Democrats should be patient.
"Will it lead to impeachment? I don't know," Cummings said. "But one thing is for sure: This is a critical moment."
The national, online survey polled 2,001 registered voters May 12-14 and has a margin of error of plus or minus 2 percentage points. See the full results here.