Mnuchin: Administration Doesn't Support Reinstating Glass-Steagall Act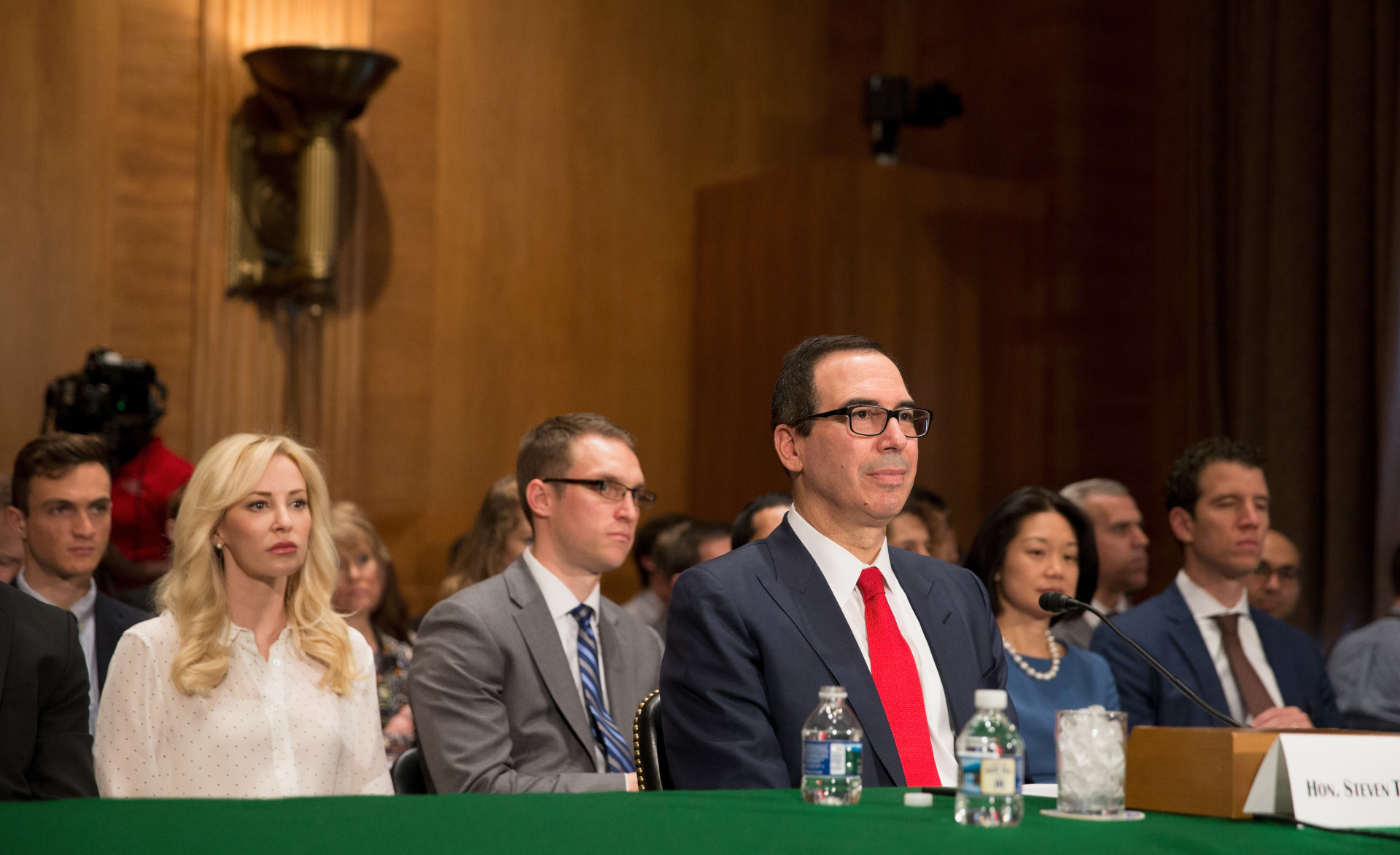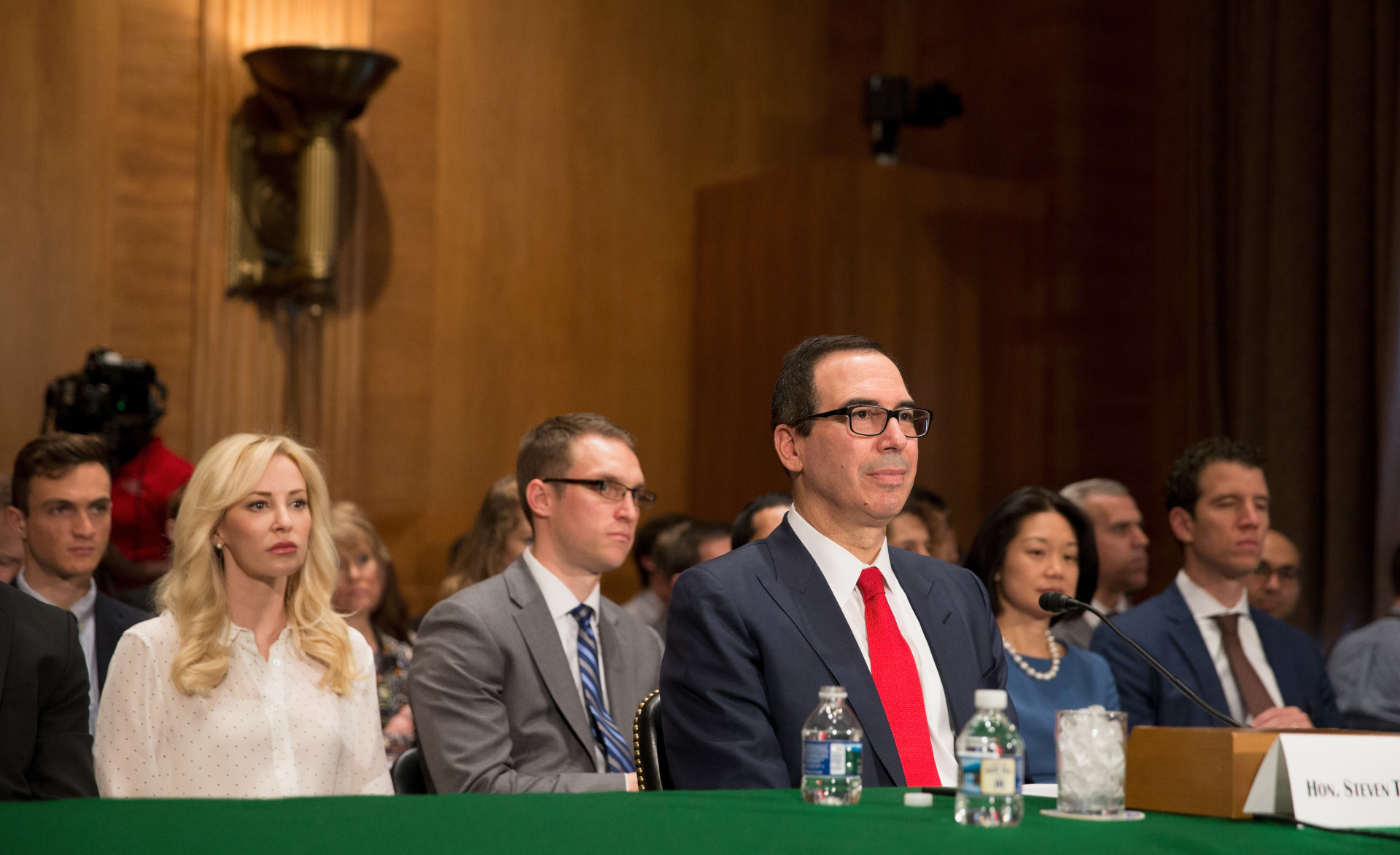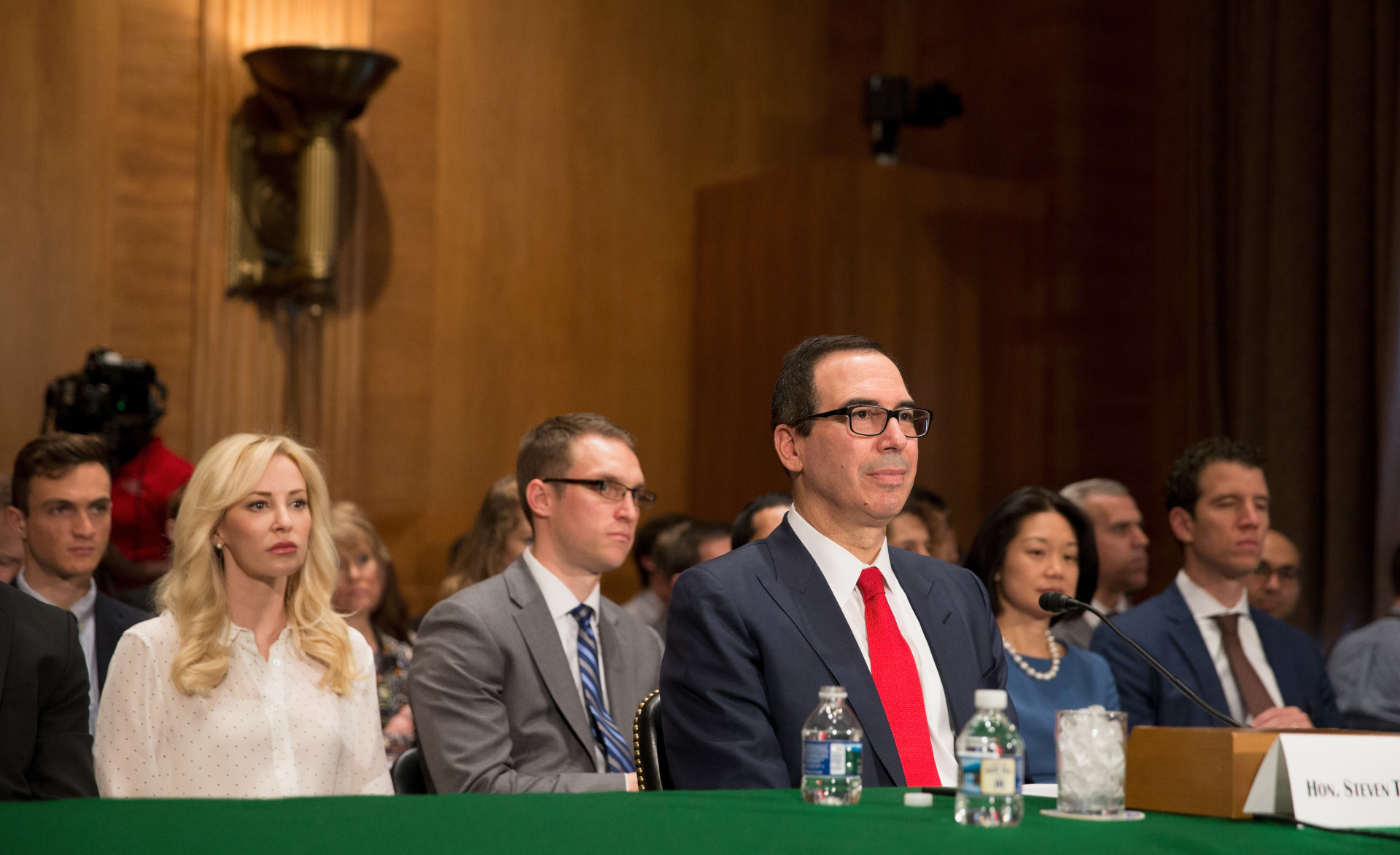 Treasury Secretary Steven Mnuchin on Thursday told lawmakers that the Trump administration does not support reinstating the firewall between investment and commercial banking required under the Depression-era Glass-Steagall Act, clarifying previous remarks from White House officials that indicated a preference for reinstating the law that was repealed in 1999.
"We do not support a separation of banks and investment banks," Mnuchin said at a Senate Banking Committee hearing in response to a question from Sen. John Kennedy (R-La.).
In March, White House spokesman Sean Spicer affirmed that the administration was committed to restoring Glass-Steagall.
Sen. Elizabeth Warren (D-Mass.), who introduced a "21st Century" Glass-Steagall bill this year with support from Sen. John McCain (R-Ariz.), called Mnuchin's comments a "reversal" from Trump's campaign promises. She pointed out that the official Republican platform during the 2016 campaign included language promoting a return to Glass-Steagall, and that Mnuchin endorsed an updated version of the law in his confirmation hearing this year.
Mnuchin responded that the original concern leading to Glass-Steagall, enacted in 1933, was related to conflicts, not credit risks. Restoring a separation of commercial and investment banks would also have an "enormous impact" on lending and liquidity, he said, adding that while the GOP platform included Glass-Steagall language, that didn't mean Republicans wanted a "full separation."
"I've never said we were in favor of Glass-Steagall," Mnuchin said. "We said we were in favor of a 21st Century Glass-Steagall — we couldn't be clearer."