Republicans Are Losing Voters' Trust on Health Care, Polling Shows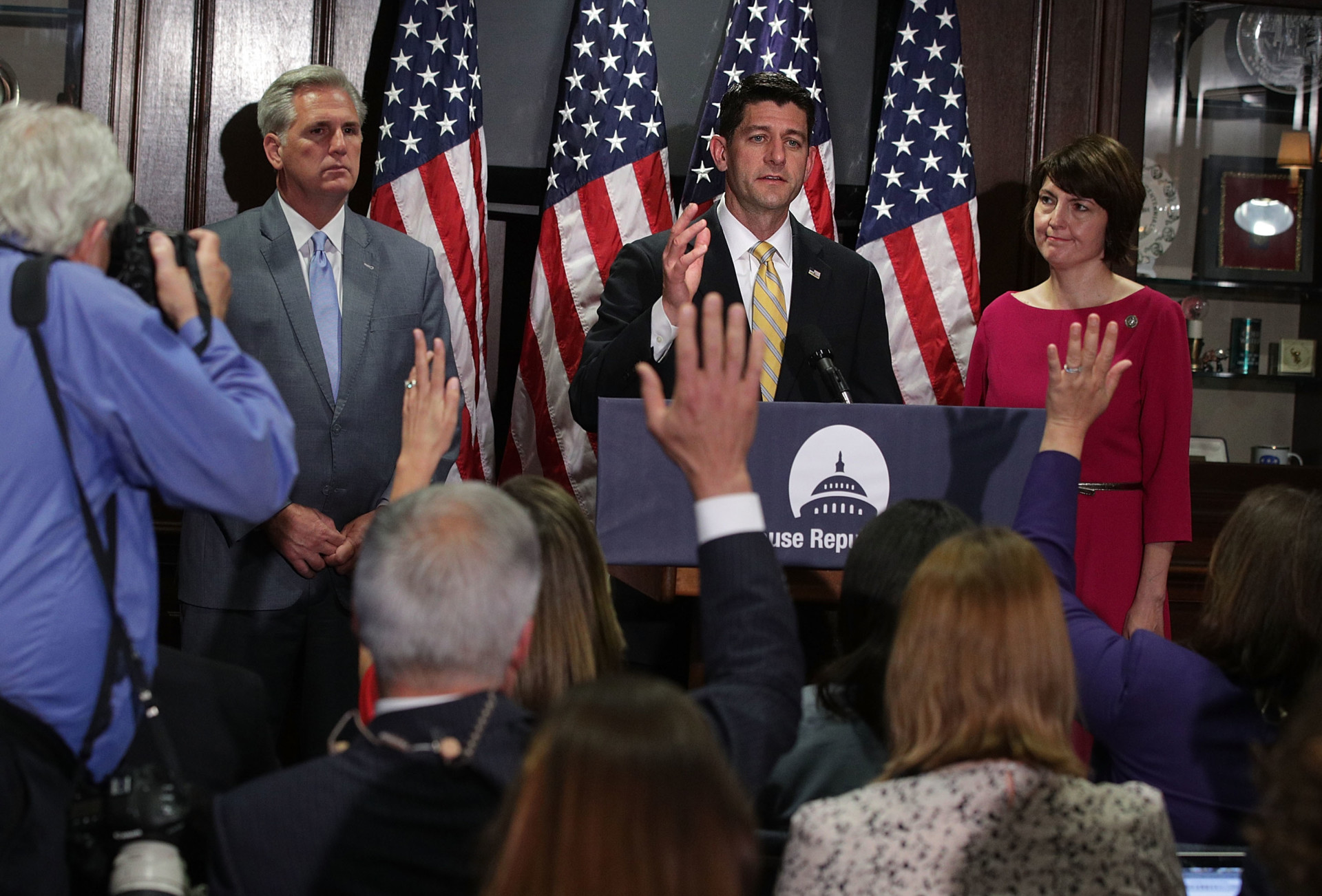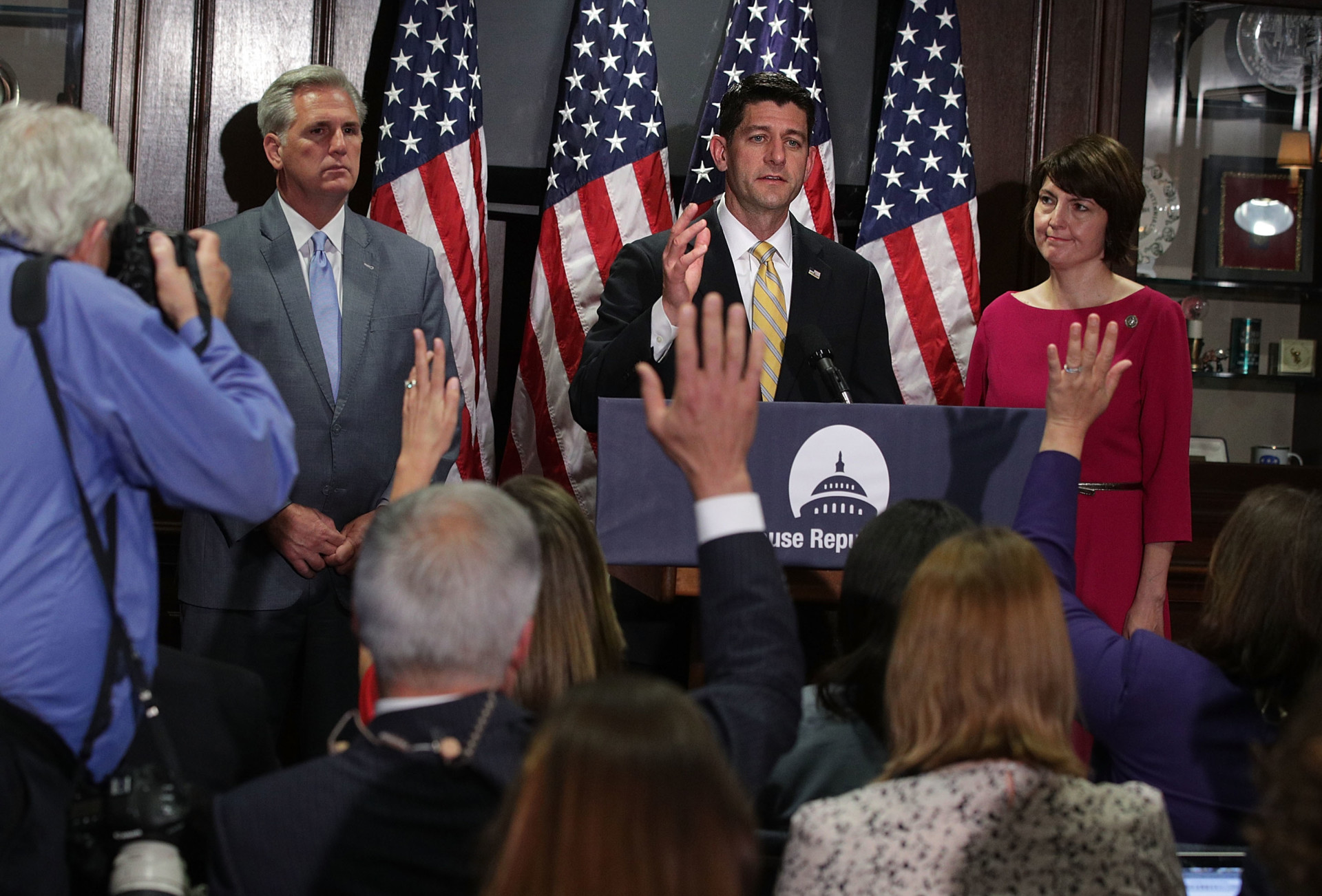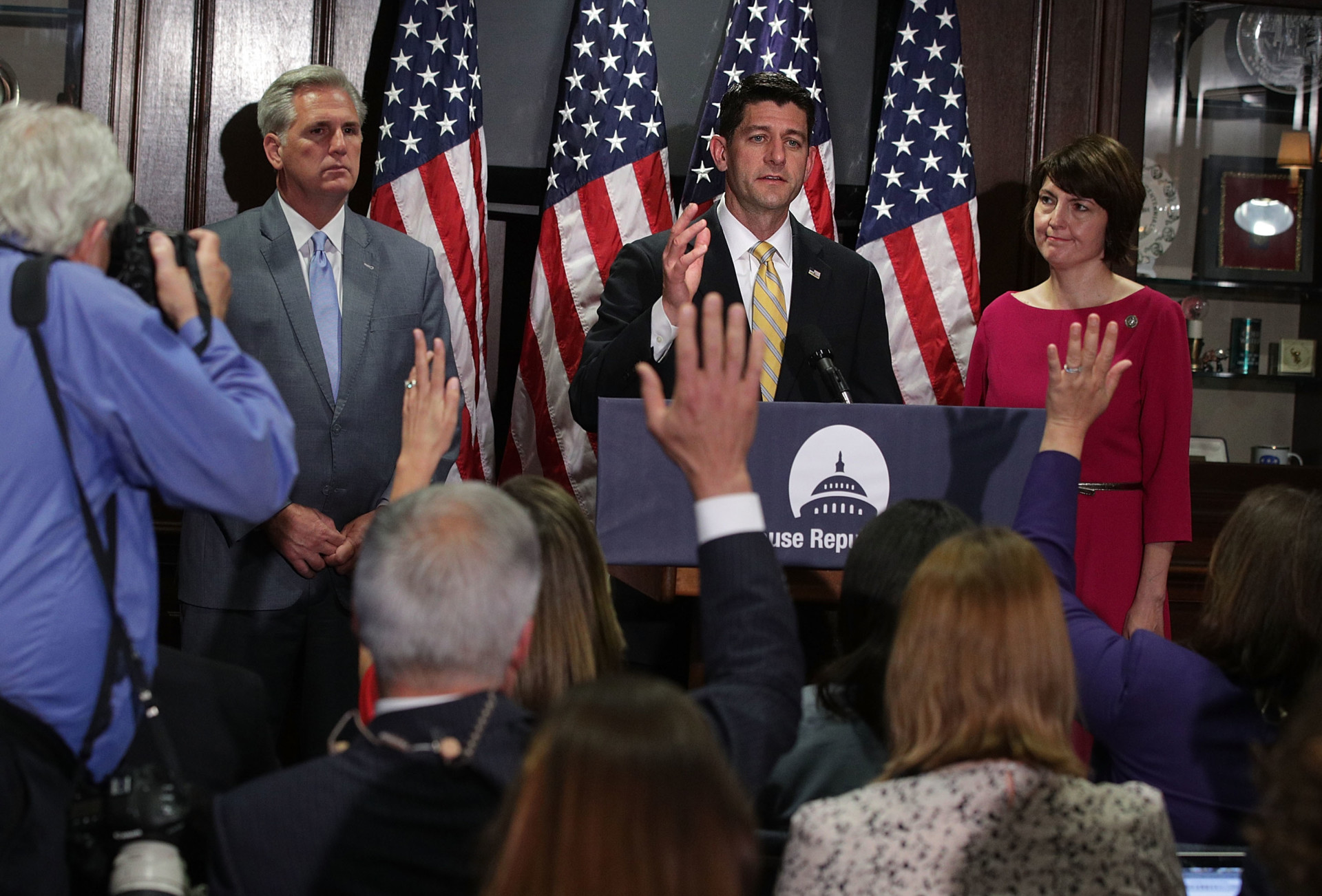 Congressional Republicans' efforts to overhaul Obamacare are not inspiring confidence among the public, according to Morning Consult polling from the past few months.
Weekly surveys tracking registered voters' opinions on who they trust more to handle health care — congressional Democrats or Republicans — show the GOP trending in the wrong direction. In the first survey, conducted March 9-13, Americans gave Republicans in Congress a slight edge (43 percent vs. 39 percent) over their Democratic counterparts. It's been a steady slide since then: In the most recent Morning Consult poll, 45 percent of registered voters said they trust Democrats more on health care, compared with 35 percent of Republicans.
The biggest dips in support for Republicans were pegged to high-profile events related to the House GOP's American Health Care Act, its legislation to repeal and replace parts of President Barack Obama's signature 2010 health care law, the Affordable Care Act.
After House Republican leaders pulled their first version of the bill when it became clear that they didn't have the votes for successful passage, public support for GOP members of Congress on health care dropped from 39 percent to 35 percent, while Democrats registered a slight uptick, from 43 percent to 45 percent.
Related: Republicans Punt Again on Next Steps in House v. Price
With that legislation stalled, support for Republicans on the issue began to rise again, up to 39 percent in mid-April. But as House GOP leaders took a second shot at a health care bill — over a measure that would allow states to opt out of some federal insurance regulations — public confidence began to wane again. From mid-April through early May, when House Republicans' narrowly passed the reworked AHCA, support for the GOP on health care dipped another four points, from 39 percent to 35 percent, while support for Democrats ticked up to 45 percent.
The trend against Republicans on health care also tracks with President Donald Trump's own stumbles following House GOP action on the issue. The president saw his approval numbers decline after both House floor events related to health care. After the first, botched attempt on health care, Trump saw a negative 10-point swing in his approval rating. And following the House GOP's successful vote in early May, when members held a celebratory press conference with the president in the Rose Garden, Trump's numbers declined a net 7 points.
While a supermajority of Republicans have continued to trust their own party's elected members of Congress to take care of health care, that support has also ebbed. While 79 percent of Republicans in early March backed their party on the issue, in the most recent poll that share of voters was down to 75 percent.
It's been a steeper drop among the voters who helped elect Trump in November: 77 percent of Trump voters said they trusted the GOP more to handle health care in early March, compared with 70 percent who still trusted Congress' majority party in the most recent poll.
And for Americans who rate health care as their top priority when it comes to how they'll vote, the share of trust for Republicans on health care policy has also dropped significantly, from 37 percent to 25 percent since early March.