Democrats Make House GOP Health Care Plan a Campaign Cudgel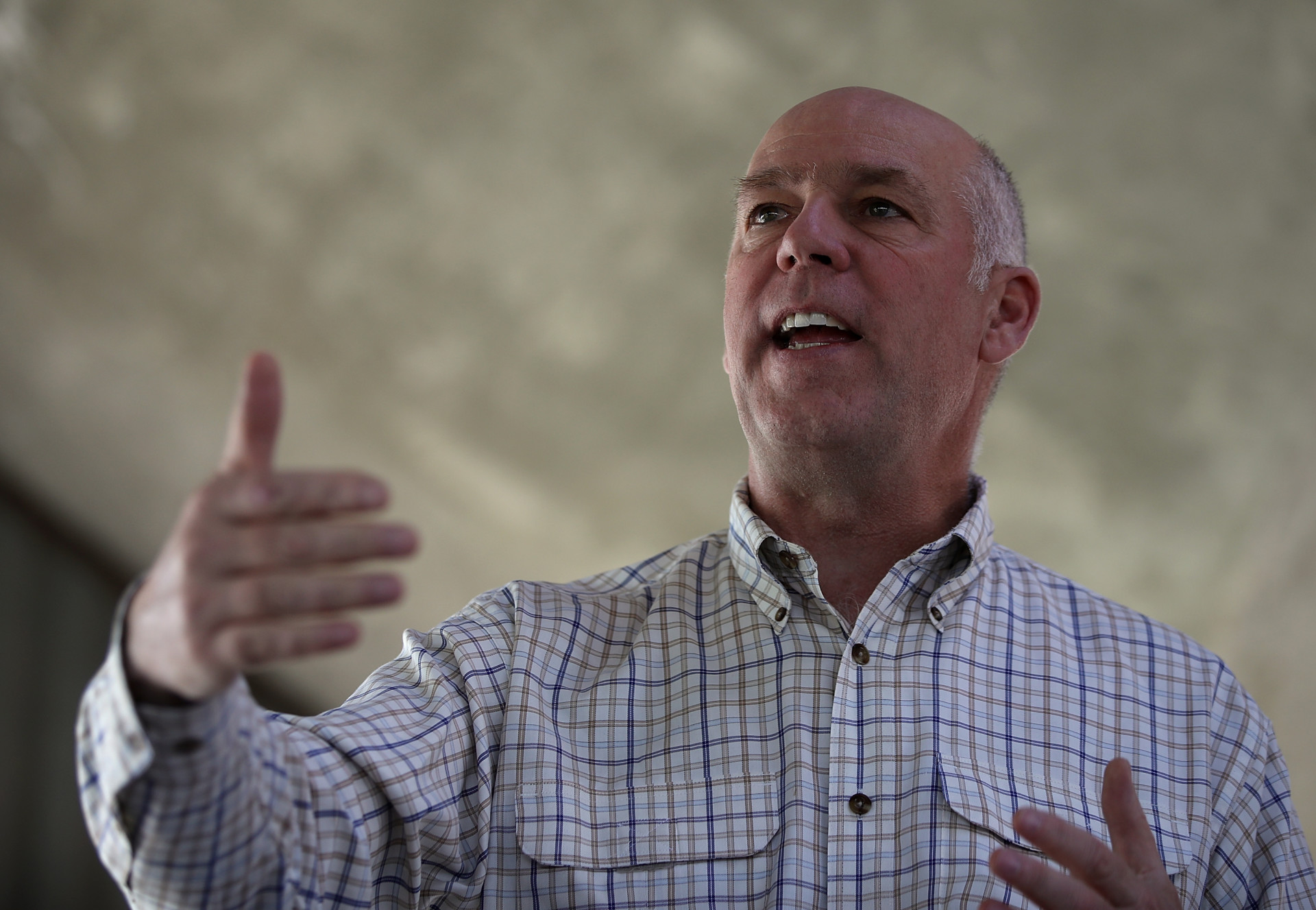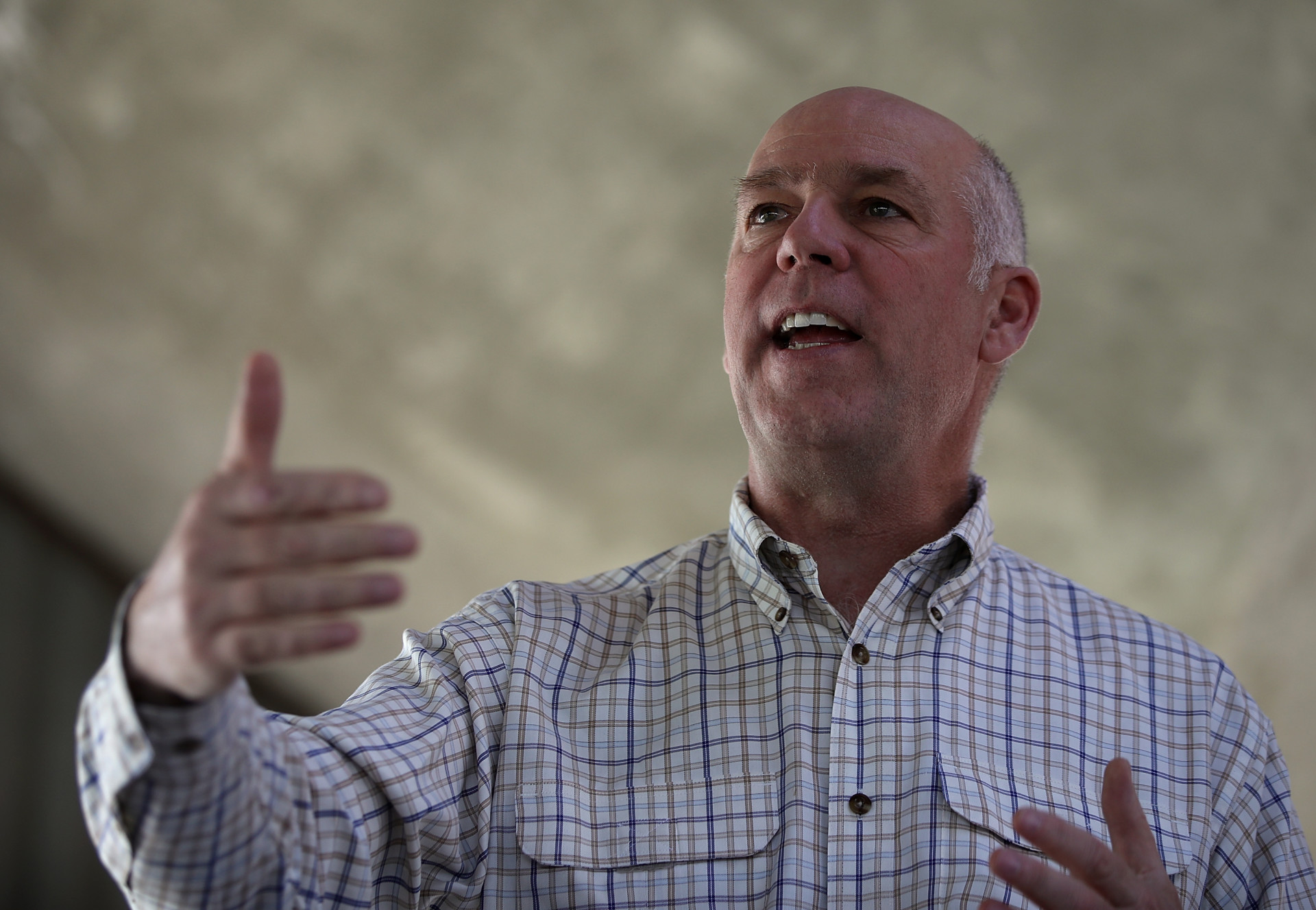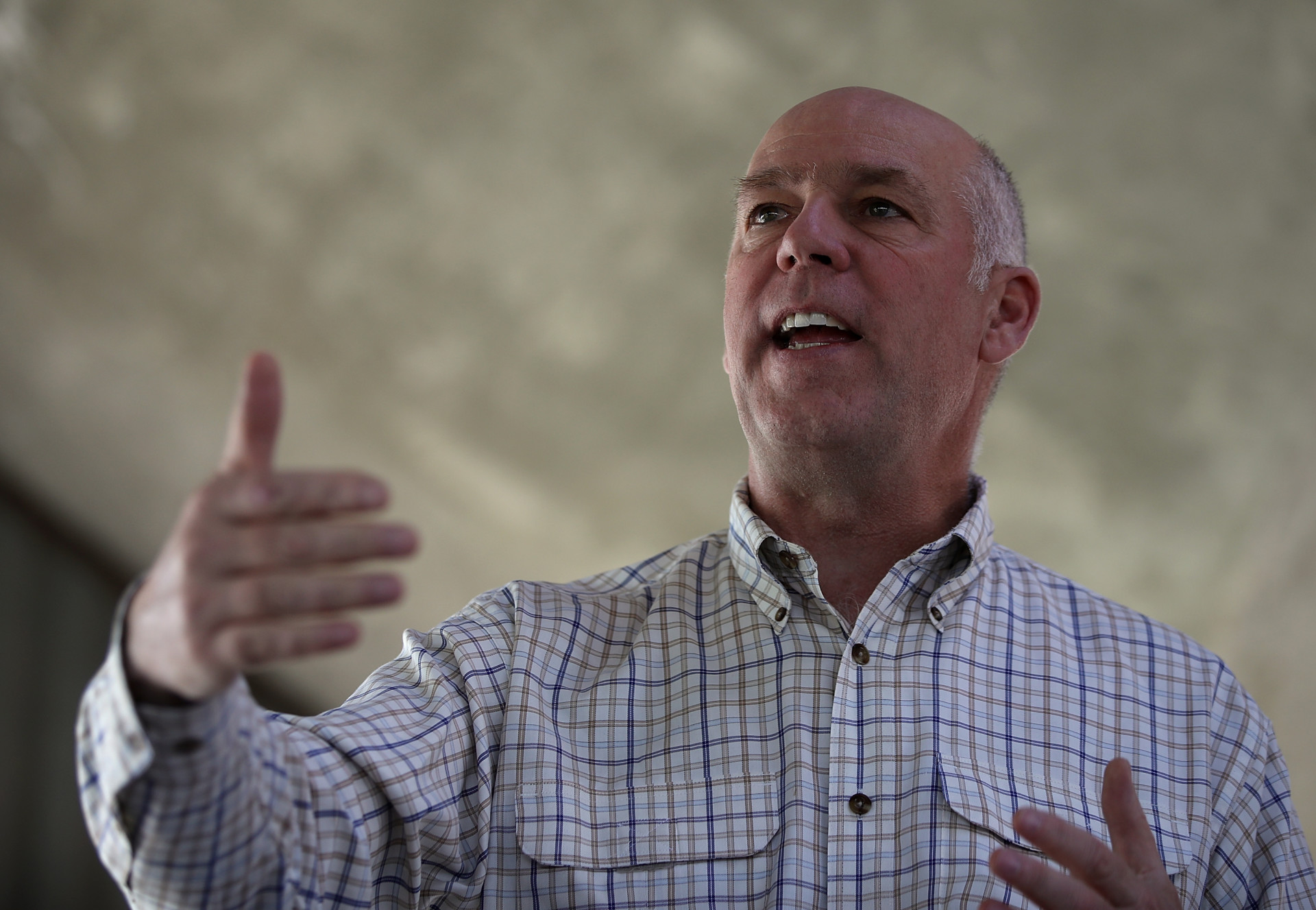 Congressional Republicans' pledge to repeal and replace Obamacare has proven a potent political weapon for nearly seven years. Now it's being turned against them.
Ahead of a House election in Montana Thursday, Democrats are aggressively criticizing the GOP's health care approach under President Donald Trump. In the Treasure State's lone congressional district, voters will choose a replacement for the seat previously held by Interior Secretary Ryan Zinke.
Democratic nominee Rob Quist has taken aim at the health care bill that narrowly passed the House May 4 and now faces an uncertain future in the Senate. Quist and allies like the Democratic Congressional Campaign Committee are relentlessly tying his millionaire Republican rival, Greg Gianforte, to the American Health Care Act.
Democrats say that could have traction even in red-tinted districts.
"It was easy for the GOP to spend seven years dumping on the Affordable Care Act, but now that they've finally released their plan, they've made it clear that their priorities are terrible for middle-class families, especially in states like Montana," said Caitlin Legacki, a Democratic communications strategist who has worked on campaigns in other red states, in an interview.
Quist, a folk musician, has a tough hill to climb. Trump won the state by 20 points last fall, and Montana has not elected a Democrat to the House since 1994. Last year, however, Gianforte lost the gubernatorial contest by 4 points, despite being on the same ballot as Trump.
As Republicans in Congress have struggled to quickly advance their repeal and replace efforts, voters have lost trust in them to handle health care, according to Morning Consult polling. In early March, 43 percent of Americans trusted Republicans, while 39 percent trusted Democrats. Last week, those figures reversed — 45 percent of Americans now trust Democrats, while 35 percent trust Republicans to handle health care.
Along with the lack of confidence in Republicans to handle the issue, public opinion has also soured on the AHCA itself. In fact, a Morning Consult/POLITICO survey earlier this month found Obamacare to be more popular than the Republican alternative. Half of voters (50 percent) approve of the 2010 law, while 38 percent approve of the House Republican-passed alternative.
In a one-page memo in a section of its website that is used to send messaging signals to allied groups with which it cannot coordinate directly, the DCCC recently laid out lines of attack on Gianforte's position on health care. Though Gianforte has not said so in public, he told a group of Republican-leaning lobbyists privately that he was "thankful" the House passed its health care bill, according to a recording obtained by The New York Times.
Sure enough, the comment was used in a campaign commercial released Friday by the House Majority PAC, which helps elect Democrats to Congress. Pointing to The New York Times report, the spot said: "Our pain is his gain."
Legacki, who is now a director at Precision Strategies, said Quist "is smart to go on offense" because of the AHCA's provisions that could alter popular provisions of Obamacare, like those protecting coverage for those with pre-existing conditions.
"It is politically toxic and there's a reason Gianforte tried to lie about his support for it," Legacki said.
Jesse Hunt, a spokesman for the National Republican Congressional Committee, said Quist and other Democrats will continue to be weighed down by the Affordable Care Act, a signature domestic achievement of former President Barack Obama.
"Obamacare is a disaster and it's still an albatross around Democrats' necks," Hunt said in an email. "Quist wants to make our health care system worse by moving towards single-payer."
Rachel Irwin, a regional spokeswoman for the DCCC, said the issue resonates because "everyone has a story" about problems with the health care system.
"I think you're just seeing that with the pre-existing condition piece, especially," she said in an interview.
As evidence of voter knowledge about the health care issue, she points to Republican town halls where lawmakers are being "ripped apart."
"People really know their stuff when it comes to what the repeal bill actually does," she said.