Voters Still Trust GOP on Economy as Budget Relies on Big Growth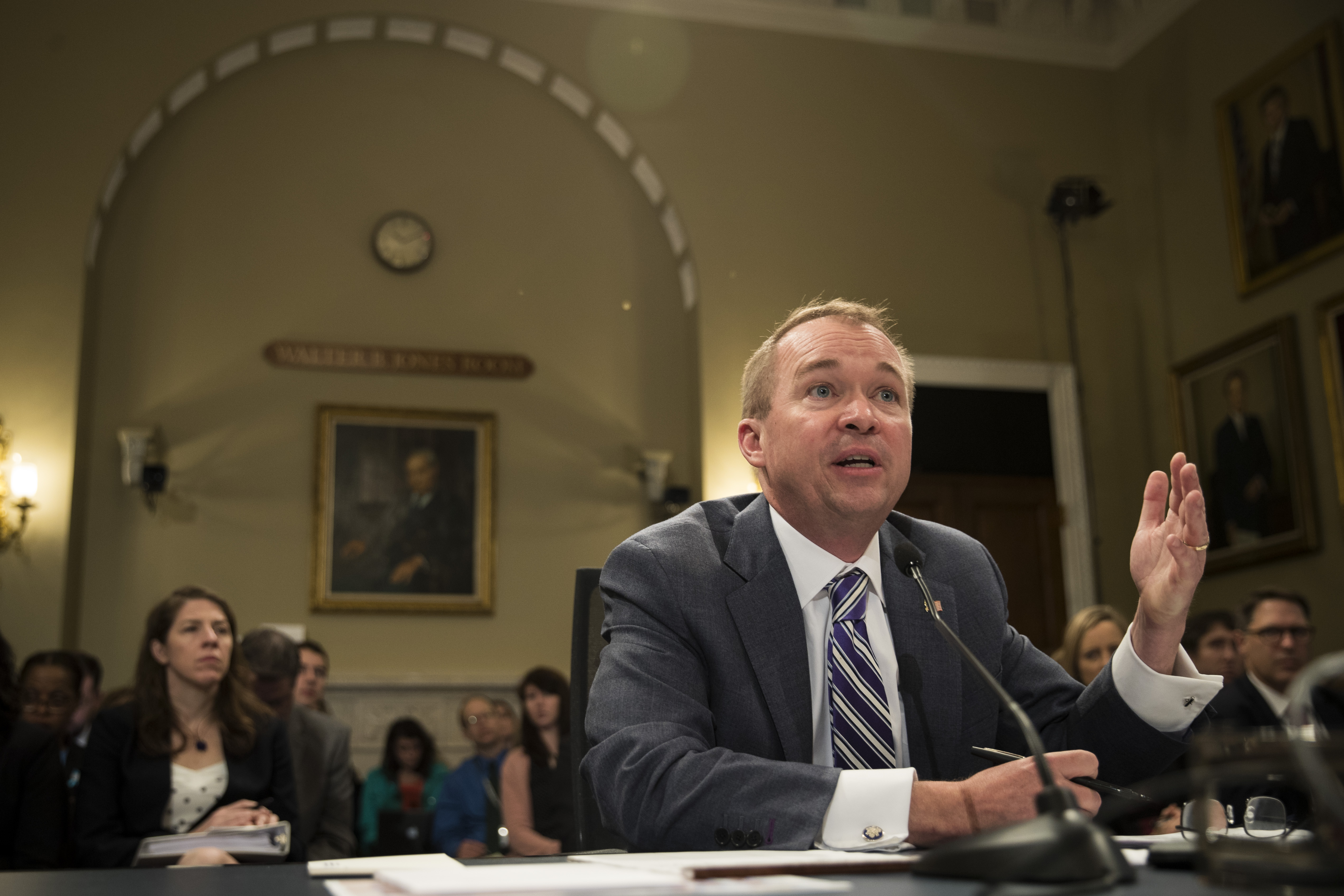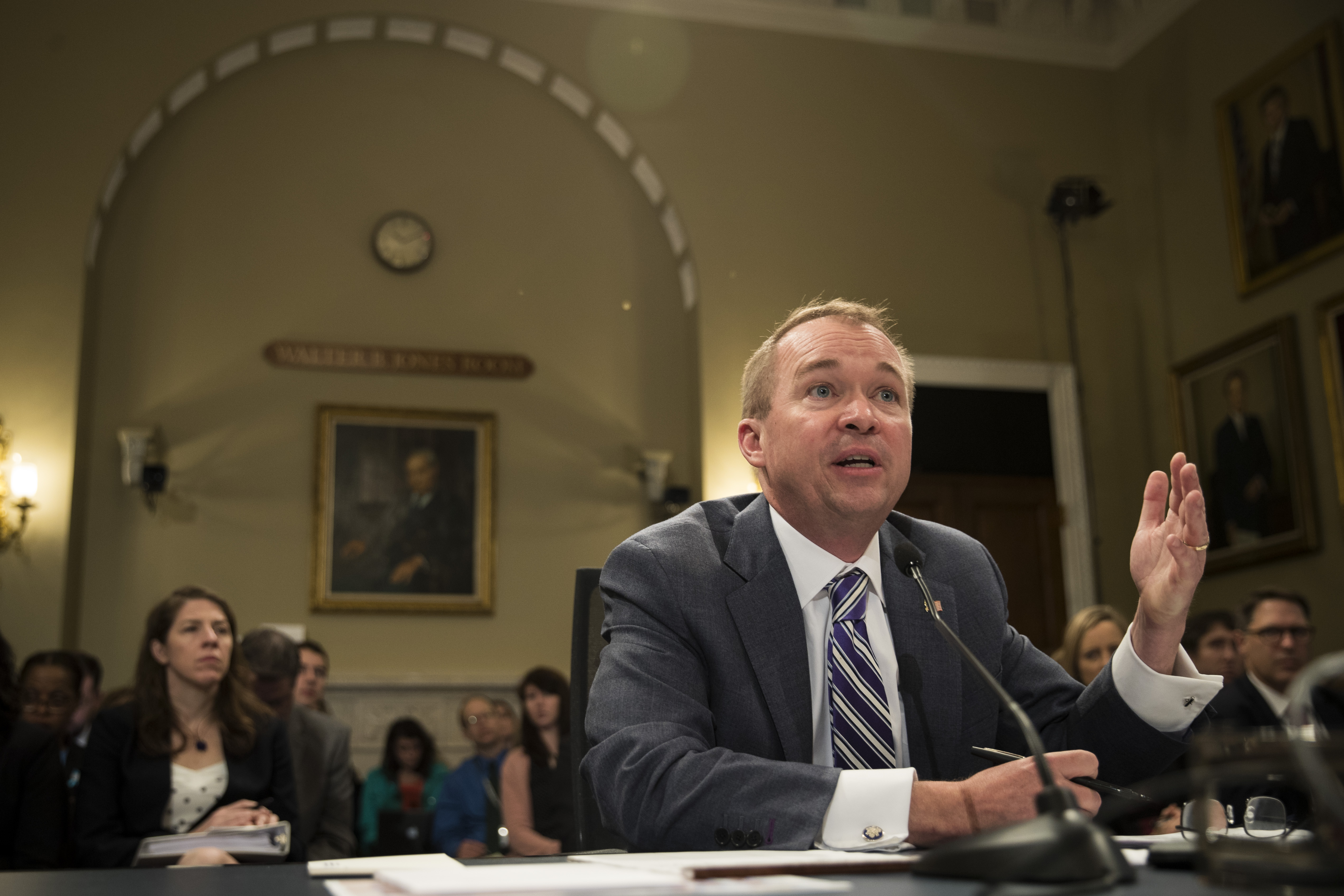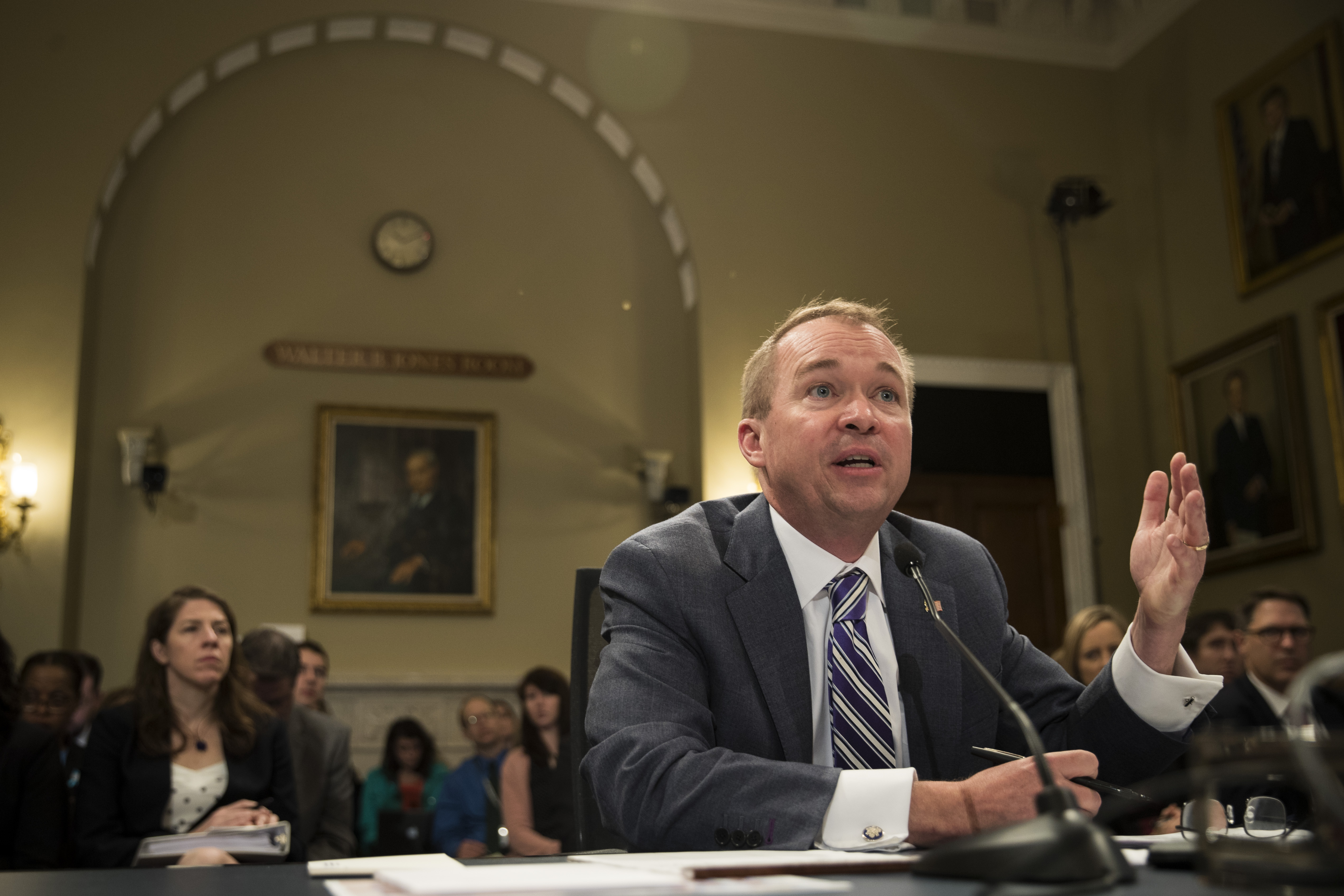 As President Donald Trump's budget proposal got its first hearing on Capitol Hill, congressional Democrats and some economists on Wednesday panned it for relying on a rosy economic forecast.
Despite the criticisms, Republicans in Congress have the upper hand in the eyes of the public when it comes to handling the economy.
According to a new Morning Consult/POLITICO poll, 43 percent of Americans said they trust Republicans to handle the economy, while 38 percent of Americans trust Democrats. The parties got similar numbers when voters are asked who they trust the most to handle jobs.
But trust in Republicans is slightly down since voters were asked the same question a few months ago. In February, 47 percent of Americans said they trusted Republicans in Congress to handle the economy — 4 percentage points less than now. At the same time, the Morning Consult/POLITICO survey found 34 percent of Americans to trust the Democrats in Congress, also a 4-point difference.
Republicans have more faith in their own party on the issue than do Democrats in theirs. Three in four Democrats trust congressional Democrats to handle the economy compared to 84 percent of Republicans who said they have faith in their party.
That was evident with House Speaker Paul Ryan (R-Wis.), a former chairman of the House's tax-writing committee, who said Tuesday he was glad to "finally" have "common objectives" with the White House to balance the budget and grow the economy.
"Clearly, getting to regulatory reform and tax reform will help us grow this economy," Ryan told reporters. "We have embraced slow growth strategies over the last eight years, and now we have an administration and a Congress committed to pro-growth strategies."
His counterpart, Senate Majority Leader Mitch McConnell (R-Ky.), was less optimistic. Speaking with reporters, he called Trump's budget a "recommendation" that "will not be determinative of what happens here."
Sitting before the House Budget Committee on Wednesday, Mick Mulvaney, Trump's director of management and budget, said his numbers were sound. He said they are based on 3 percent economic growth that would come from lawmakers passing a new tax plan, as well as cuts that would come from repealing Obamacare — two major policy proposals that have a long way to go before they can reach the president's desk.
"How pessimistic do you have to be to assume that 3 percent growth, which is less than the historical average going back to the founding of the country and the end of World War II, that that's unreasonable?" he asked his critics. "What does it say about the previous administration or the CBO, about their view of the country, that they don't think we're ever going to be able to do that again?"
It is not just Democrats. A report by the International Monetary Fund last month projected that while the U.S. economy will expand at a faster pace this year and next than it did in 2016, that growth is forecast at 2.3 percent and 2.5 percent, respectively, for the next two years.
Salim Furth, a macroeconomics fellow at the conservative Heritage Foundation, said Trump's budget plan "should not depend so much on things outside his control."
Rep. Hakeem Jeffries (D-N.Y.), like other Democrats on the committee, scoffed at the administration's assumptions.
"There's no scintilla of evidence, certainly over the past 25 years, that tax cuts are responsible for stimulating economic growth," he said. "There is no evidence anchored in any reality as to this theory of dynamic scoring or trickle down economics yielding any economic growth."
To the critics, Mulvaney said: "Help us figure out a way to get back to 3 percent growth. Taxing doesn't do it."
Mulvaney will be back on Capitol Hill to testify before the Senate Budget Committee on Thursday. Around the same time, the Senate Finance Committee is expected to hear from Treasury Secretary Steven Mnuchin about the budget and tax policy changes.