Amid Alleged Assault on Reporter, Public Opinion Favors the Press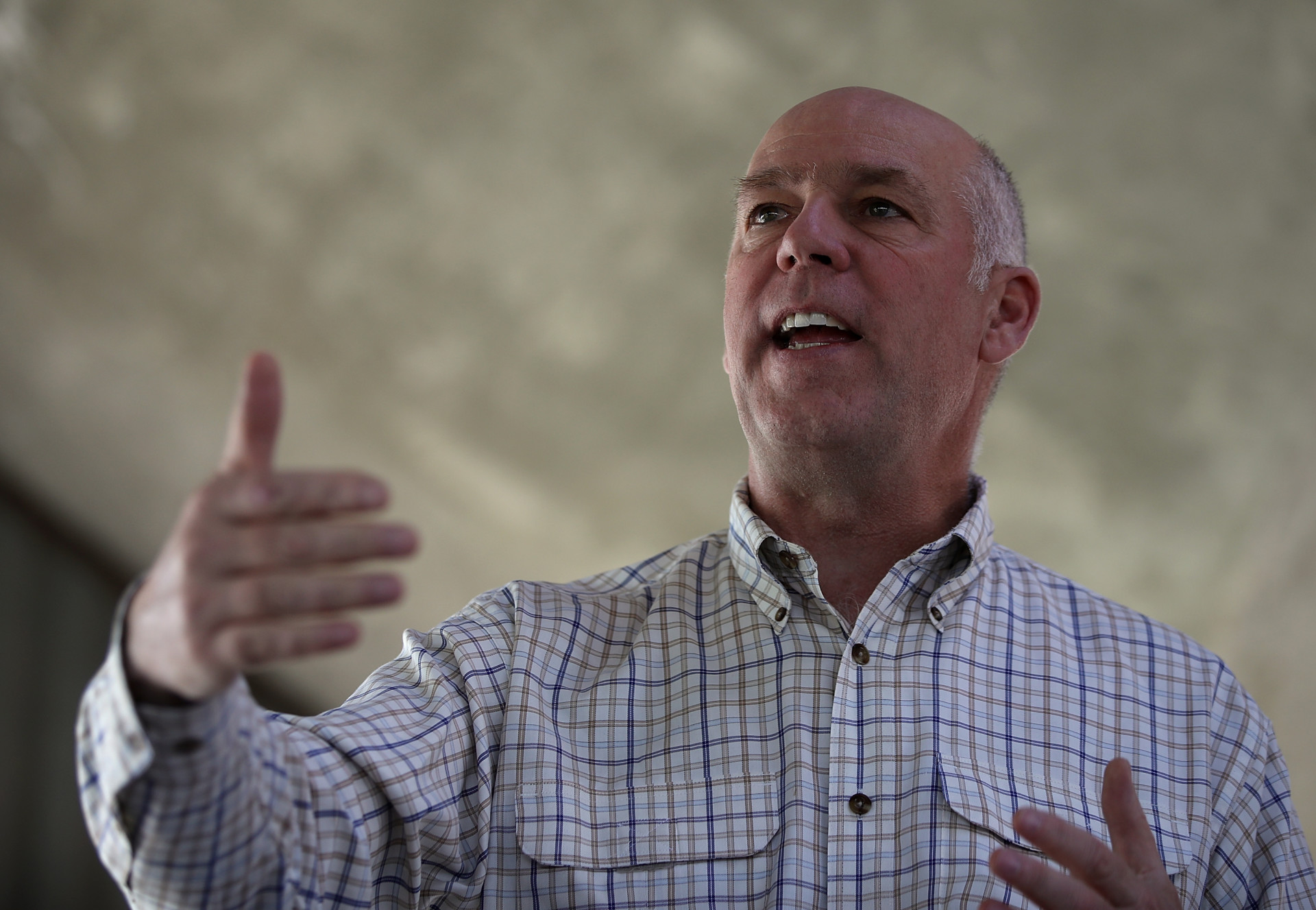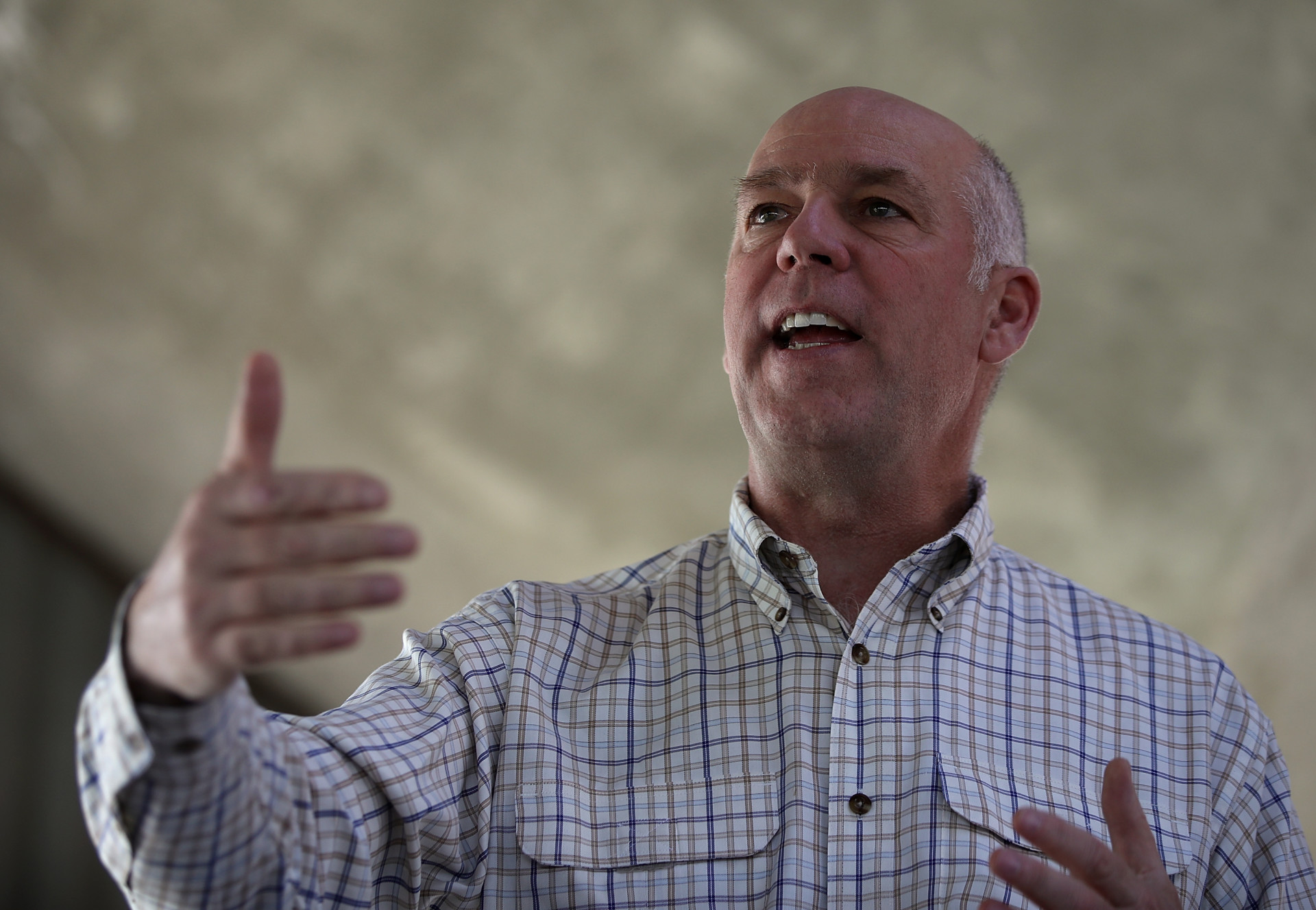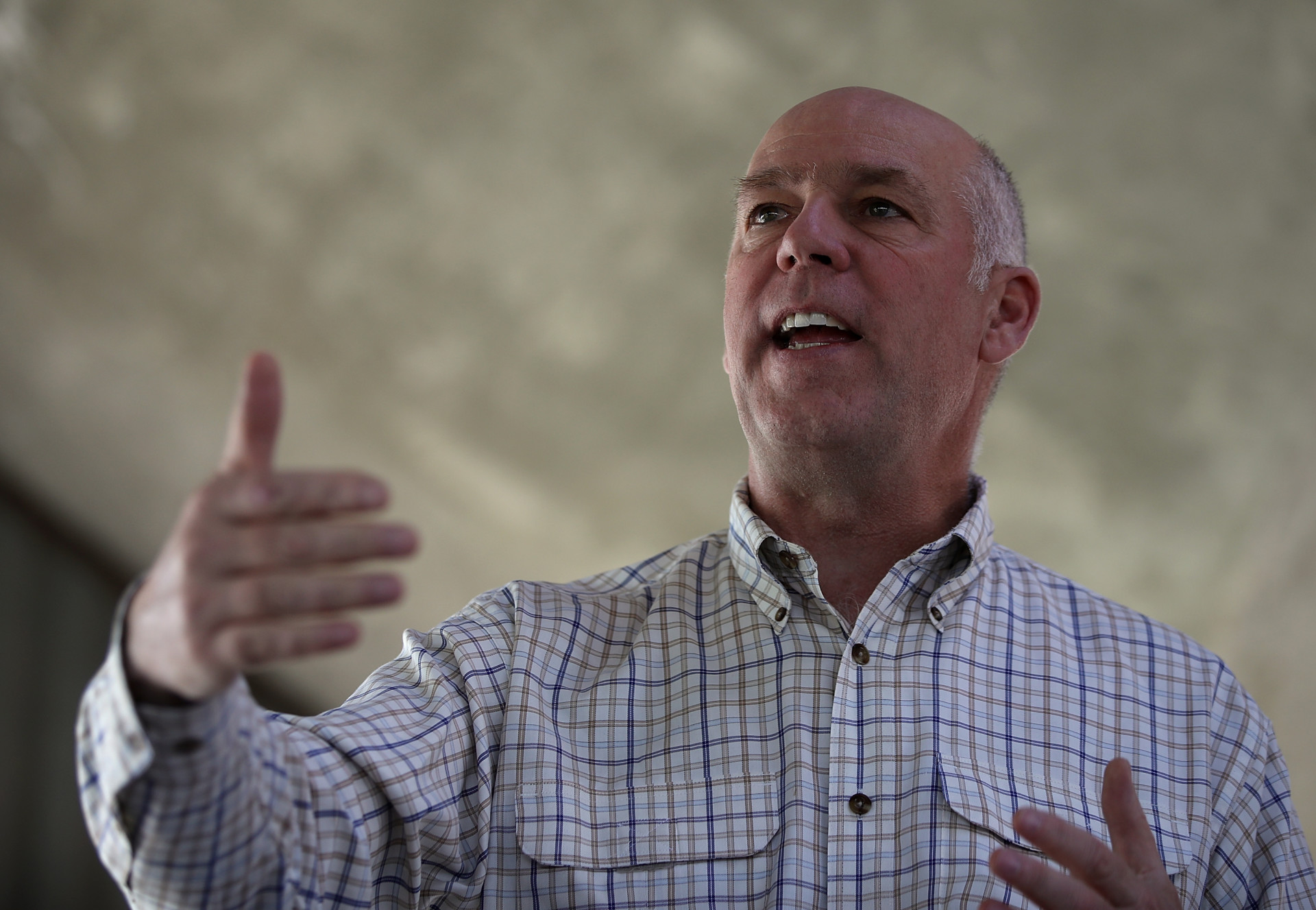 House Speaker Paul Ryan said Thursday that Greg Gianforte, the Republican candidate for Montana's at-large House seat, "should apologize" for allegedly assaulting a reporter. But Ryan stopped short of calling for Gianforte to drop out of the race or threatening not to seat him if he is elected.
Speaking with reporters on Capitol Hill, the Wisconsin Republican said "physical altercations" should never occur, "with the press, or just between human beings." But, "if he wins, he has been chosen by the people of Montana."
Ryan's comments came as voters in Big Sky Country were at the polls in a special election Thursday to fill Interior Secretary Ryan Zinke's old House seat. The national media has descended on Montana, viewing the surprisingly close contest as a potential harbinger of future political woes for congressional Republicans.
On Wednesday, Ben Jacobs, a reporter for The Guardian, attempted to ask Gianforte about a controversial issue that has weighed heavily on the contest: the House Republican health care plan, whose score by the Congressional Budget Office had just been released. Jacobs tweeted that Gianforte grabbed his recorder, "body slammed" him and broke his glasses.
Overnight, Gianforte's campaign pushed back against the journalist's version of events, despite a corroboration of it from other reporters in the room and those who saw the scene from afar.
"After asking Jacobs to lower the recorder, Jacobs declined. Greg then attempted to grab the phone that was pushed in his face. Jacobs grabbed Greg's wrist, and spun away from Greg, pushing them both to the ground," said Gianforte spokesman Shane Scanlon in a statement. "It's unfortunate that this aggressive behavior from a liberal journalist created this scene at our campaign volunteer BBQ."
The jab at a "liberal journalist" was not unlike similar insults hurled by President Donald Trump. But in recent weeks, as new information has been revealed by journalistic investigations about Trump's White House and his associates, public perception has begun to shift, according to Morning Consult polling.
At the end of April, Trump's White House was more trusted than the national media, 37 percent to 29 percent. A week ago, that was nearly flipped, with 38 percent of Americans trusting the media and just 32 percent trusting Trump.
House Democratic Leader Nancy Pelosi (D-Calif.) said Gianforte was a "wannabe Trump," taking on the president's "model behavior" in his attitude toward journalists. But like Ryan, she said the decision should be left to voters today.
"I hope it'd be up to the people of Montana to say we expect better behavior," she told reporters.
Pelosi said it should be up to Ryan and House Republicans as to whether to accept Gianforte in their conference if he wins. Lawmakers will return to Washington on June 6 for the first time after the Montana special election, one day before Gianforte is set to appear in court.
Stanley Brand, a senior counsel with Akin Gump who has defended clients from government investigations, said the House Ethics Committee might have a hard time pursuing Gianforte for this if he is elected and joins Congress.
"Generally the House has doubted its authority to discipline conduct occurring prior to becoming a member, especially where the electorate 'condones' the conduct by voting in someone whose conduct they were fully aware of at [the] time of election," he said in an email.
The House Republicans campaign committee, the National Republican Congressional Committee, as well as its allied groups, have spent big to assist Gianforte as he takes on Democrat Rob Quist, a local musician. Rep. Steve Stivers (R-Ohio), who chairs the NRCC, said in a statement the description of events was "totally out of character, but we all make mistakes."
"We need to let the facts surrounding this incident unfold," he said. "Today's special election is bigger than any one person; it's about the views of all Montanans. They deserve to have their voices heard in Washington."
Polls close in Montana at 10 p.m. ET.
Correction: A previous version of this story misquoted House Speaker Paul Ryan.