Senate to Start Drafting Health Care Bill Despite Policy Debates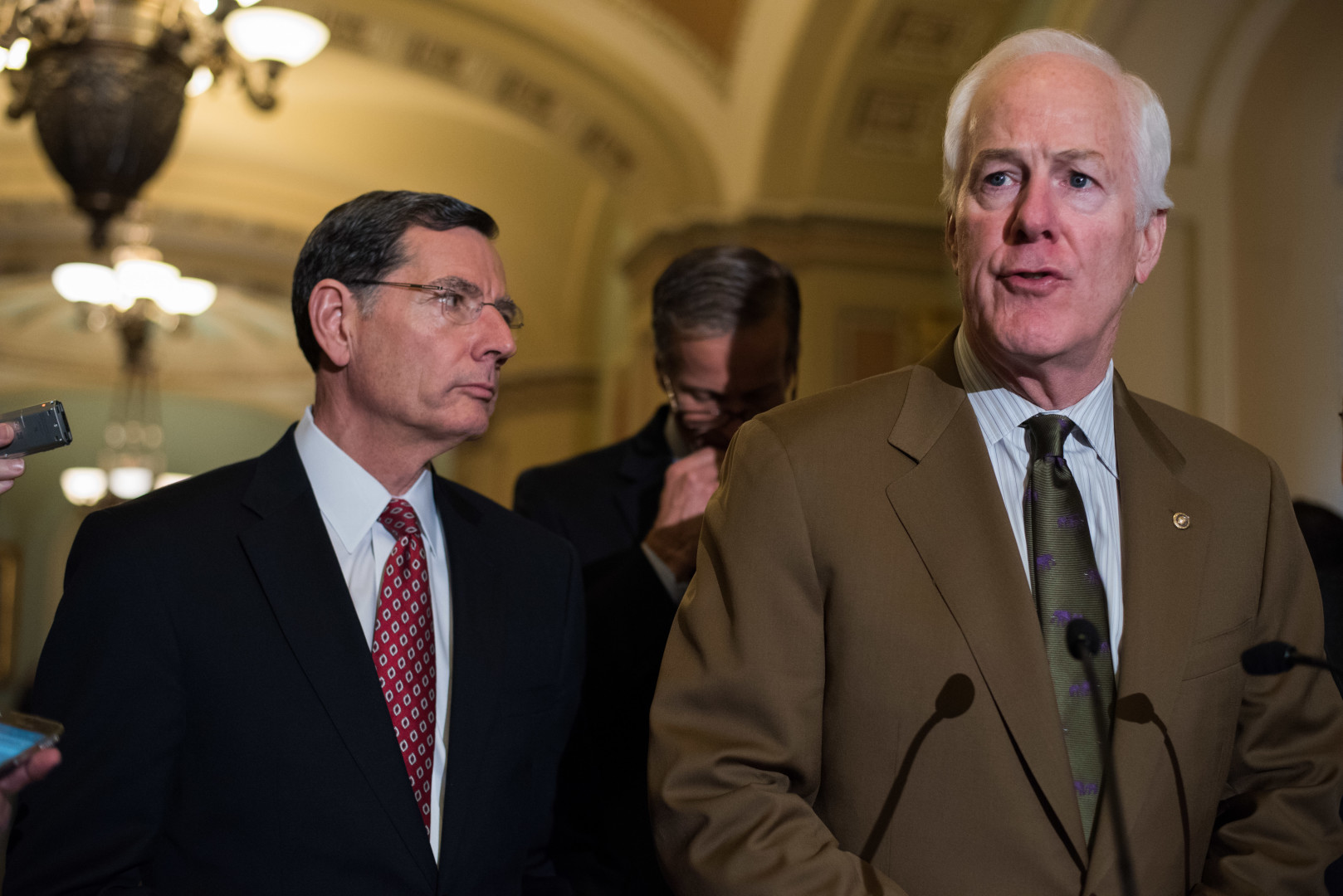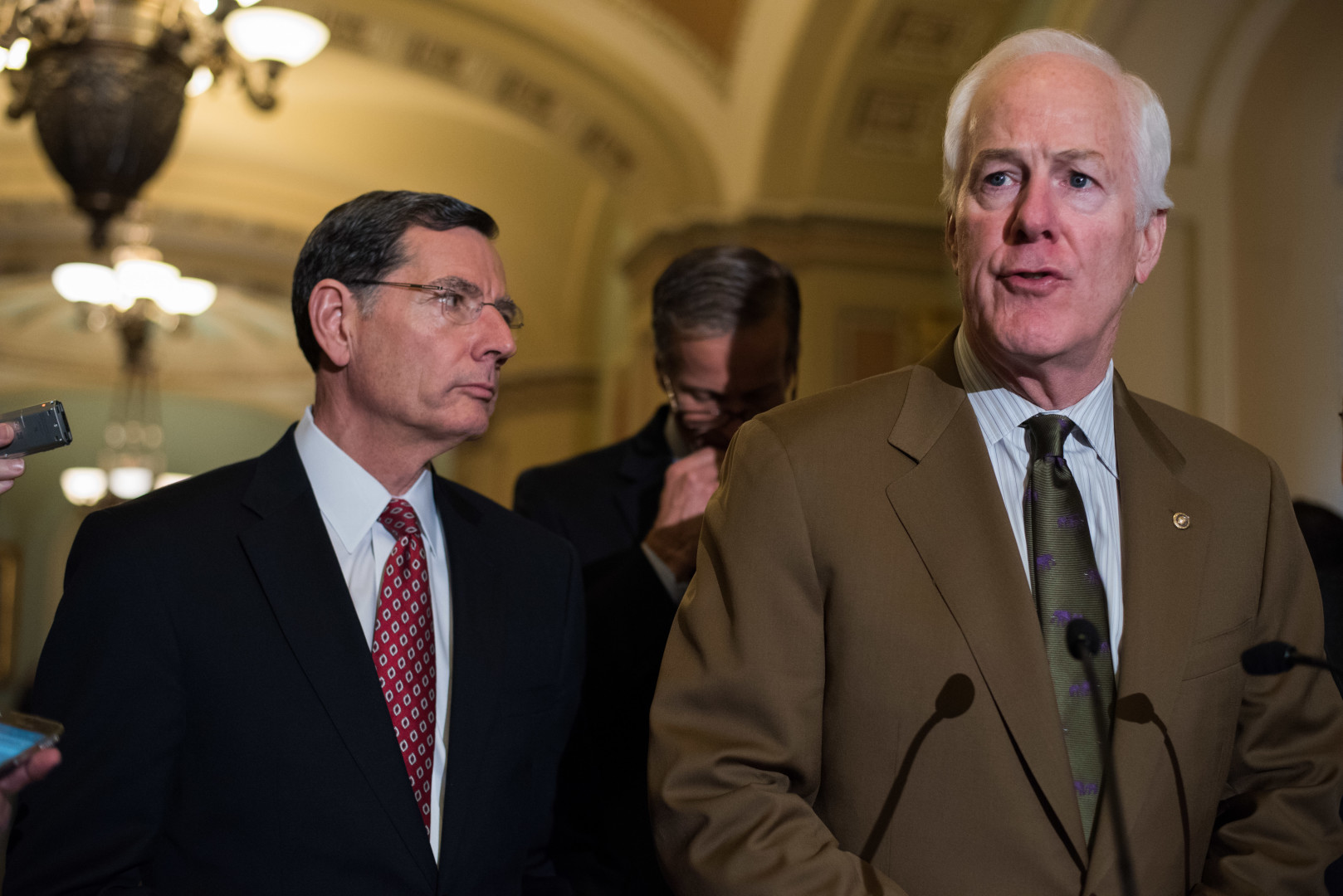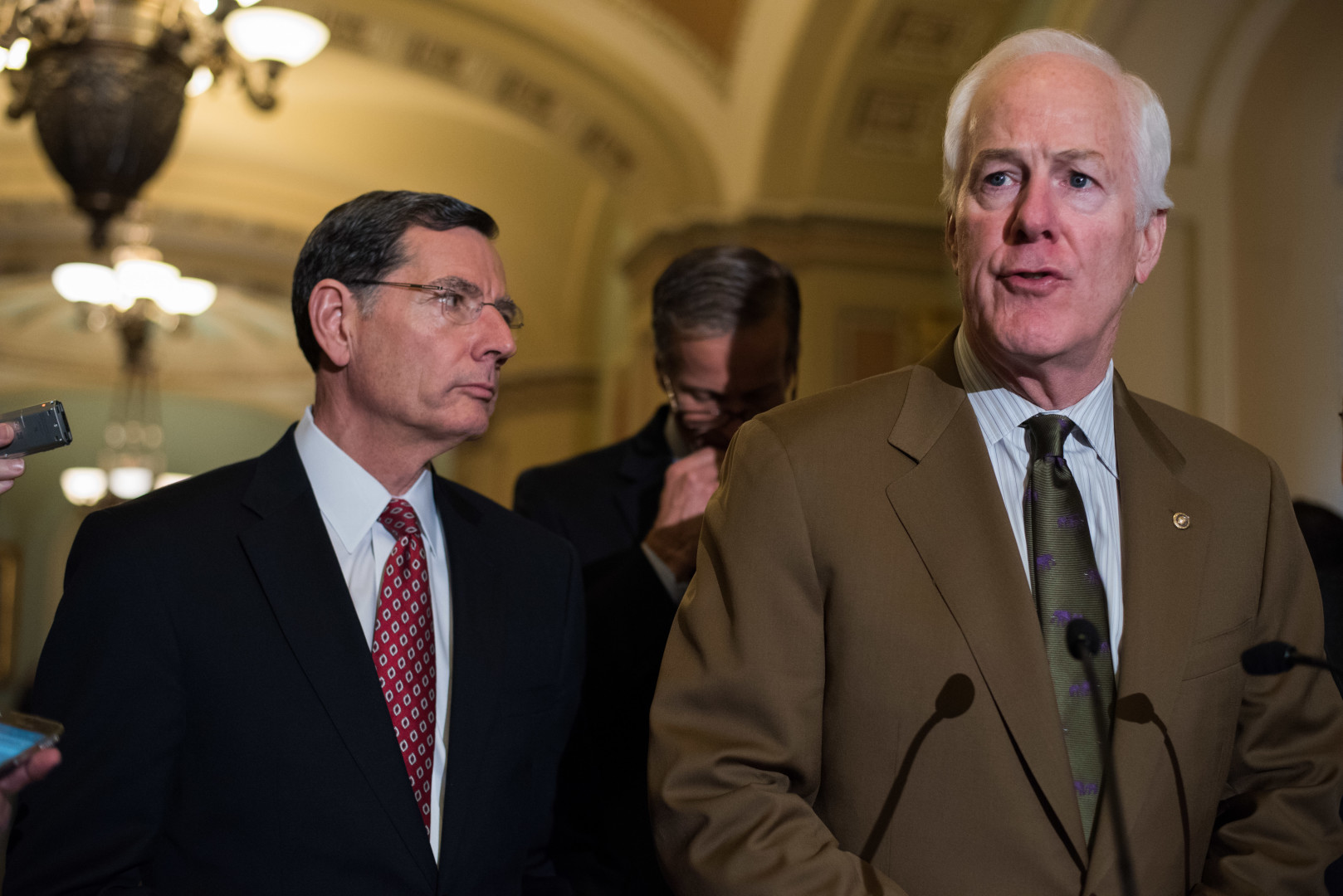 Senate staffers will start to draft legislation that would repeal and replace significant parts of the Affordable Care Act next week, GOP senators said Thursday, despite the many differences among members of the caucus over policy.
Committee and leadership staffers will begin writing legislation when senators are in their home states during the Memorial Day recess, said Sen. Ron Johnson (R-Wis.). But lawmakers remained quiet after Thursday meetings about what would actually be in the bill, and significant disagreements remain, on everything from Medicaid and tax credits to how to help people with existing health conditions.
And a Congressional Budget Office score of the House-passed American Health Care Act released Wednesday didn't seem to help.
Republican senators have been meeting for weeks to hash out their differences on health care, of which there are many. Members said starting to actually craft legislation doesn't mean they've reached a clear agreement, but it's an important step forward.
"I think we're making progress," said Sen. John Cornyn (R-Texas), the chamber's No. 2 Republican. "I actually am more optimistic after that meeting than I have been in a while."
Cornyn warned that while the caucus hasn't agreed on a bill yet, they've reached enough consensus to start working on the text after the break. He and other senators declined to provide details on provisions.
Johnson said he didn't expect the draft legislation to be made public because it was still too early in the process. Democrats have slammed Republicans for writing their bill behind closed doors and for not moving through the typical committee process in the Senate.
The CBO analysis showed 23 million fewer Americans would have health insurance coverage under the AHCA by 2026 compared to Obamacare. The analysis projected the bill would lower health insurance premiums on average. But it forecast up to one-sixth of the population could be affected by instability in individual insurance markets if some states aggressively go after waiving certain Obamacare consumer protections.
The Senate's legislation will require its own CBO score. Still, several Republicans said the analysis of the House bill helped shape their thinking.
Sens. Susan Collins (R-Maine) and Dean Heller (R-Nev.) have raised concerns with the millions more people who would not have insurance under the GOP legislation. But that's not a huge factor to some of their colleagues.
"Am I astonished that individual Americans, given a choice of opting out of mandatory coverage, would do so? I'm not astonished at that," said Sen. Roger Wicker (R-Miss.). He said many of those projected to be uninsured would be choosing to not purchase health insurance policies.
Others said the CBO score raised concerns about whether there's enough money for high-risk pools, which would be used to cover people who would be priced out of the marketplace if the Affordable Care Act is repealed.
Sen. John Hoeven (R-N.D.) said the House bill doesn't provide enough money for the pools, which could serve as a backstop for states that want to design their own plans. But that doesn't mean he knows how much money is needed.
"That's where we need to get, and we're working to get information from the insurance industry and actuaries," Hoeven told reporters. Actuaries from Blue Cross Blue Shield met with a group of Republican senators earlier this week about lowering health insurance costs.
Sen. Bill Cassidy (R-La.) said the CBO report showed giving states more flexibility to design insurance policies could be beneficial for some, but the analysis also lent support to the idea of strengthening the bill's tax credits.
"I've been a big believer that we need to scale the credits up for the older folks, and I think that supports it," he told reporters. The CBO score showed the elderly and the sickest Americans could face higher insurance premiums.
Cassidy also said he's working on a proposal to address concerns that markets could become unstable in certain regions that implement waivers, but declined to elaborate.