House Democrats Eye Districts Where Trump Won by Narrow Margin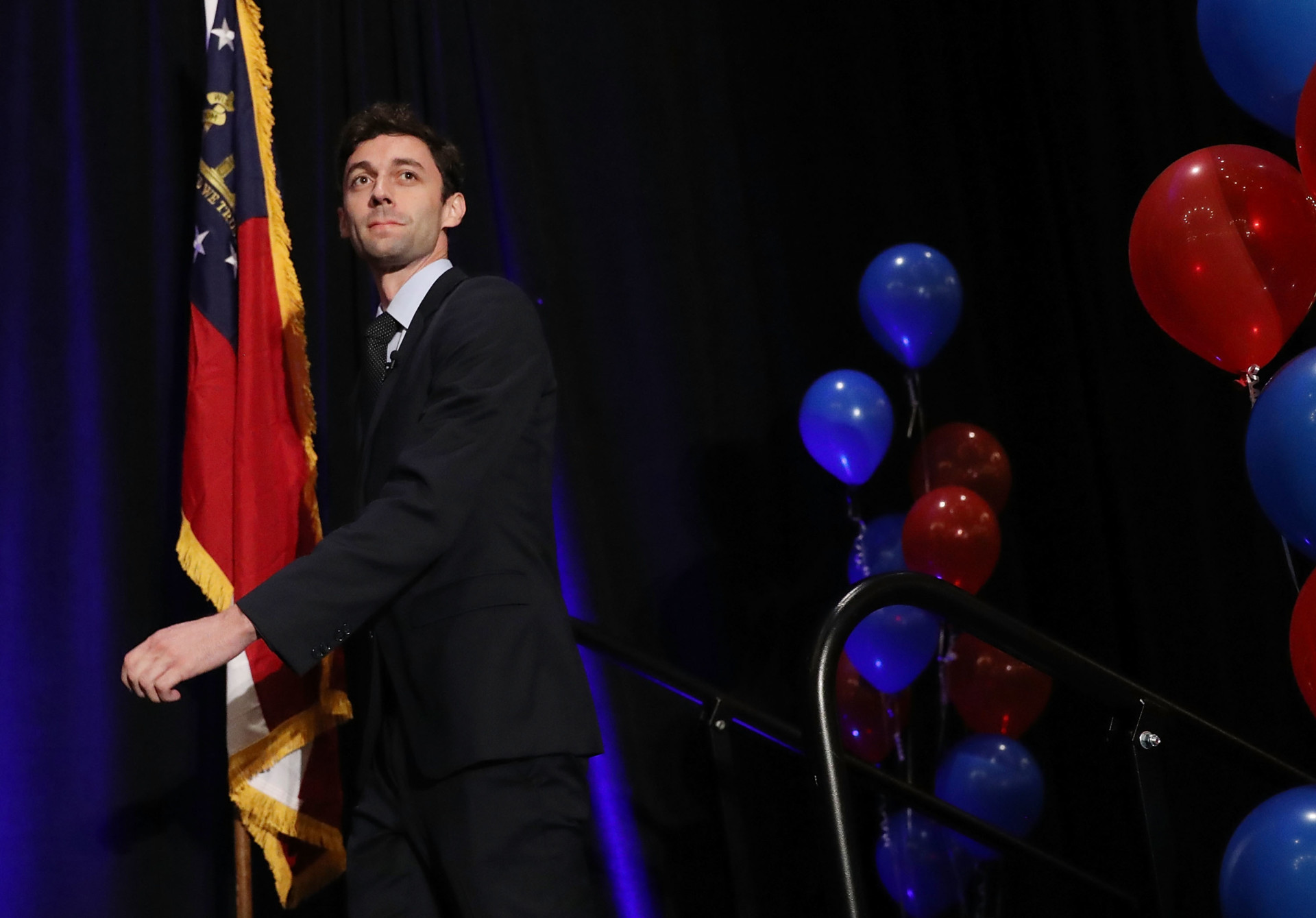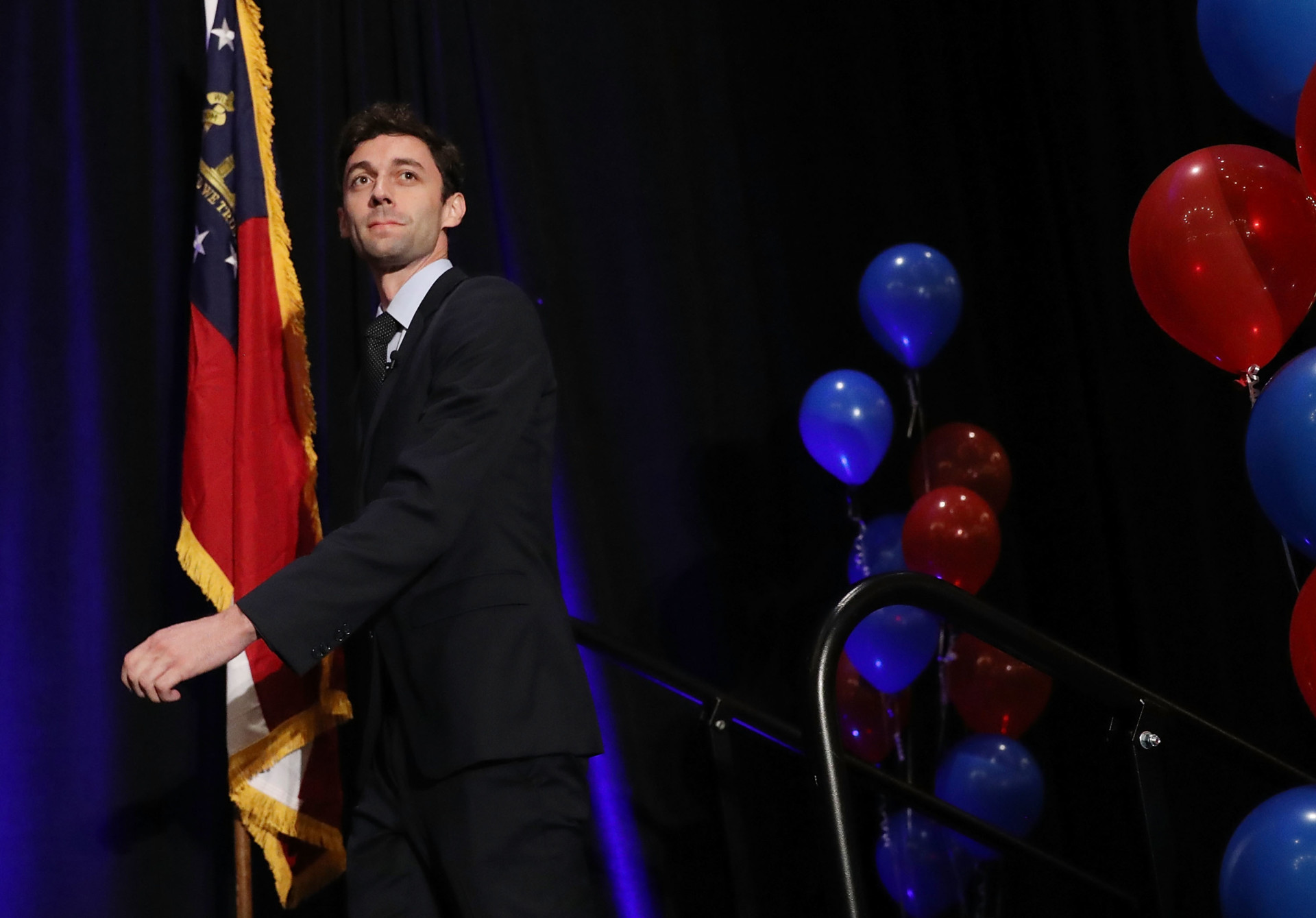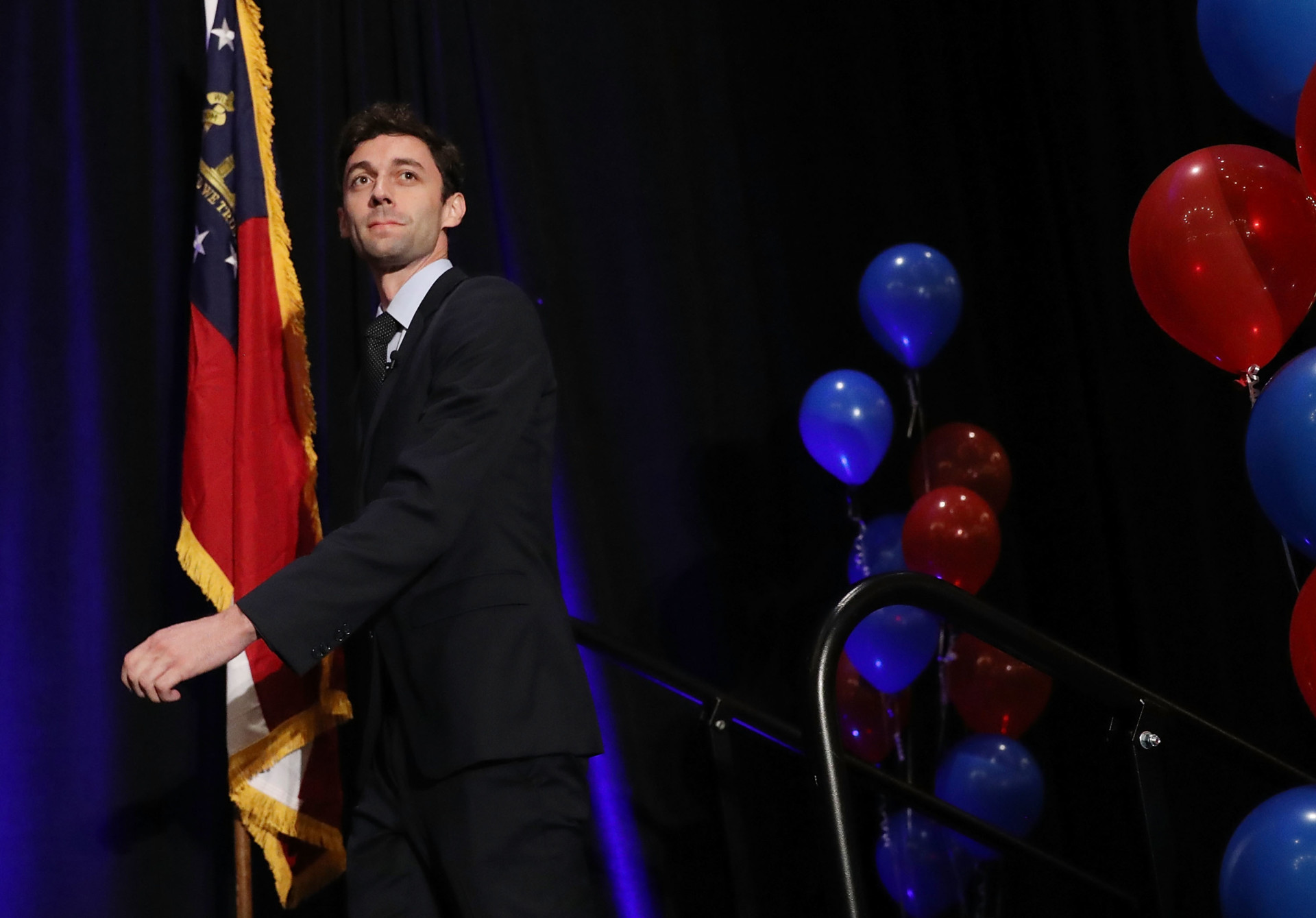 Democrats have poured a significant amount of money into Georgia's 6th District, hoping nominee Jon Ossoff can win in a Republican stronghold that propelled onto the national stage former House Speaker Newt Gingrich, Sen. Johnny Isakson and, most recently, Health and Human Services Secretary Tom Price.
Price won re-election last year 62 percent to 38 percent – a margin similar to the ones since he was first elected in 2004. He didn't have a Democratic opponent in the 2010 general election, and he went unchallenged in November six years before that.
So what makes Democrats think they have a shot this time around? Other than the special circumstance of an off-year election, President Donald Trump beat Democratic nominee Hillary Clinton in the suburban Atlanta district by just 1.5 percentage points, according to a Daily Kos Elections calculation of precinct-level elections data. That marked Trump's fourth-smallest victory among Republican-held House seats.
Republican presidential nominees Mitt Romney in 2012 and Sen. John McCain in 2008 each won the district with about 60 percent of the vote.
Five other districts are similar to Georgia's 6th — Trump's victory was within 2 percentage points of Clinton — and are likely to factor into House Democrats' calculations for trying to nab the 24-seat pickup needed to claim a majority in the chamber.
Pennsylvania's 8th District: Trump won 48.2 percent to Clinton's 48 percent. Rep. Brian Fitzpatrick, who replaced his brother, former Rep. Michael Fitzpatrick, won the seat by about 9 points. Democrats last held the seat during a period of Republican unpopularity in the 2006 and 2008 cycles, with Barack Obama winning by 7.5 points in 2008.
New Jersey's 11th District: Rep. Rodney Frelinghuysen has easily won his since 1994. In November, the House Appropriations Committee chairman outpaced Trump by 10 points, beating his Democratic rival with 58 percent of the vote, while Trump beat Clinton by less than 1 percentage point.
Minnesota's 2nd District: Rep. Jason Lewis won last year with 47 percent of the vote. The former radio talk show host's 2 point victory over Democratic nominee Angie Craig was slightly higher than Trump's 1.2 percentage point advantage over Clinton.
Nebraska 2nd District: In this Omaha-centric district, Rep. Don Bacon secured 49 percent of the vote, while Trump won with 48 percent. Trump's margin of victory over Clinton was 2 percentage points — double Bacon's margin of victory over Democratic Rep. Brad Ashford.
Florida's 25th District: Rep. Mario Díaz-Balart won re-election in November by 25 points, while Trump's margin was 1.7 points. Romney won the district by 9.6 points in 2012, half of McCain's margin four years earlier.
All five districts are included in a larger, first-round list of races the Democratic Congressional Campaign Committee is targeting in the 2018 election cycle. This far out, not all Democratic challengers have emerged, though Craig has said she's considering another run for Congress. Ashford and his wife told The Hill in April that the family is considering a 2018 congressional bid from one of the spouses.
As one national Democratic strategist put it Thursday, Trump "was unbelievably unpopular at the time" of the November election, and some Republicans were better at defining themselves individually than others. That was before his tumultuous first few months in office, which have been full of intra-party fighting about health care and investigations that are inching closer to Trump and his senior aides.
The strategist, who spoke on condition of anonymity to discuss party strategy, said Democrats are preparing to run in districts like these as checks on the president. Rep. Joe Crowley (N.Y.), chairman of the House Democratic Caucus, hinted at that Thursday on MSNBC, saying winning elections in 2018 "is critical in order to bring balance back to Washington."
On Capitol Hill, Democratic lawmakers are throwing up potential hurdles for Republicans, such as a discharge petition filed by Rep. Eric Swalwell (Calif.) that would force a House vote on legislation by Rep. Elijah Cummings (D-Md.) and Swalwell to form an independent panel to investigate Russian meddling in the 2016 U.S. presidential election.
Such a move is backed by Ossoff as he campaigns ahead of the June 20 special election. But in his public appearances, he is campaigning on local issues – presenting himself as a fan of eliminating government waste and saving the attacks on Trump for his Republican rival, Karen Handel. Trump does not appear in Ossoff's campaign ads.
The Democratic strategist said that despite Trump's unpopularity overall, "that does not mean you run an anti-Trump strategy in every district."
Aside from the districts where Trump's margin of victory was small, Republicans represent 23 congressional districts that Clinton won last year and 20 where Obama was victorious in 2012. Jesse Hunt, a spokesman for the National Republican Congressional Committee, said many of those GOP lawmakers are already succeeding at preventing themselves from being weighed down by the top of the ticket.
"I do think if we've seen anything over the last few cycles it's that Republicans have done a much better job than Democrats of building independent brands in their districts," Hunt said. "Many won in spite of Obama carrying the district or Clinton this last time around."
Correction: A previous version of this story misstated which lawmaker filed the discharge petition on legislation to establish an independent commission to investigate Russian interference in the 2016 presidential election.