Most Trump Voters Are Receptive to a White House Staff Shake-Up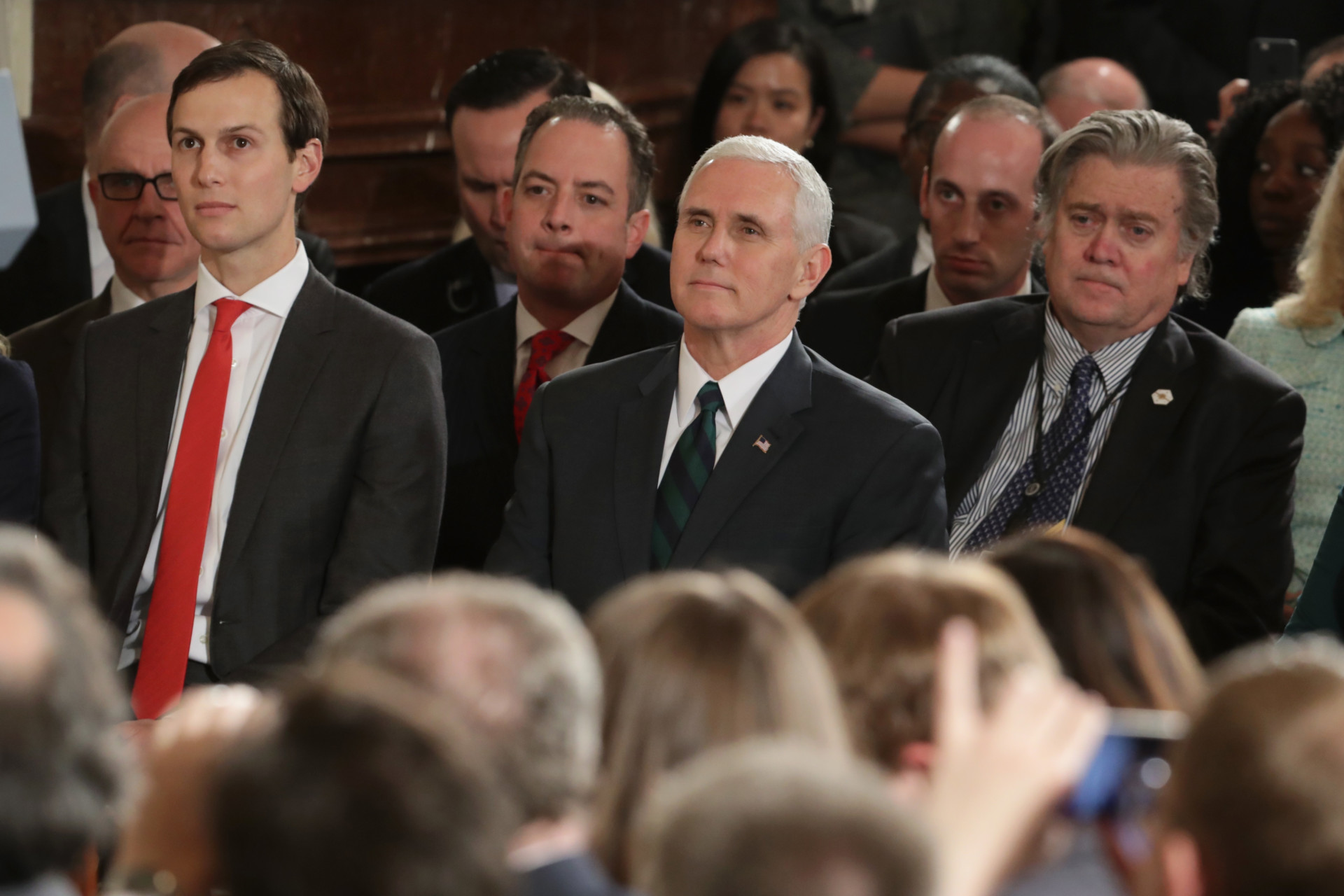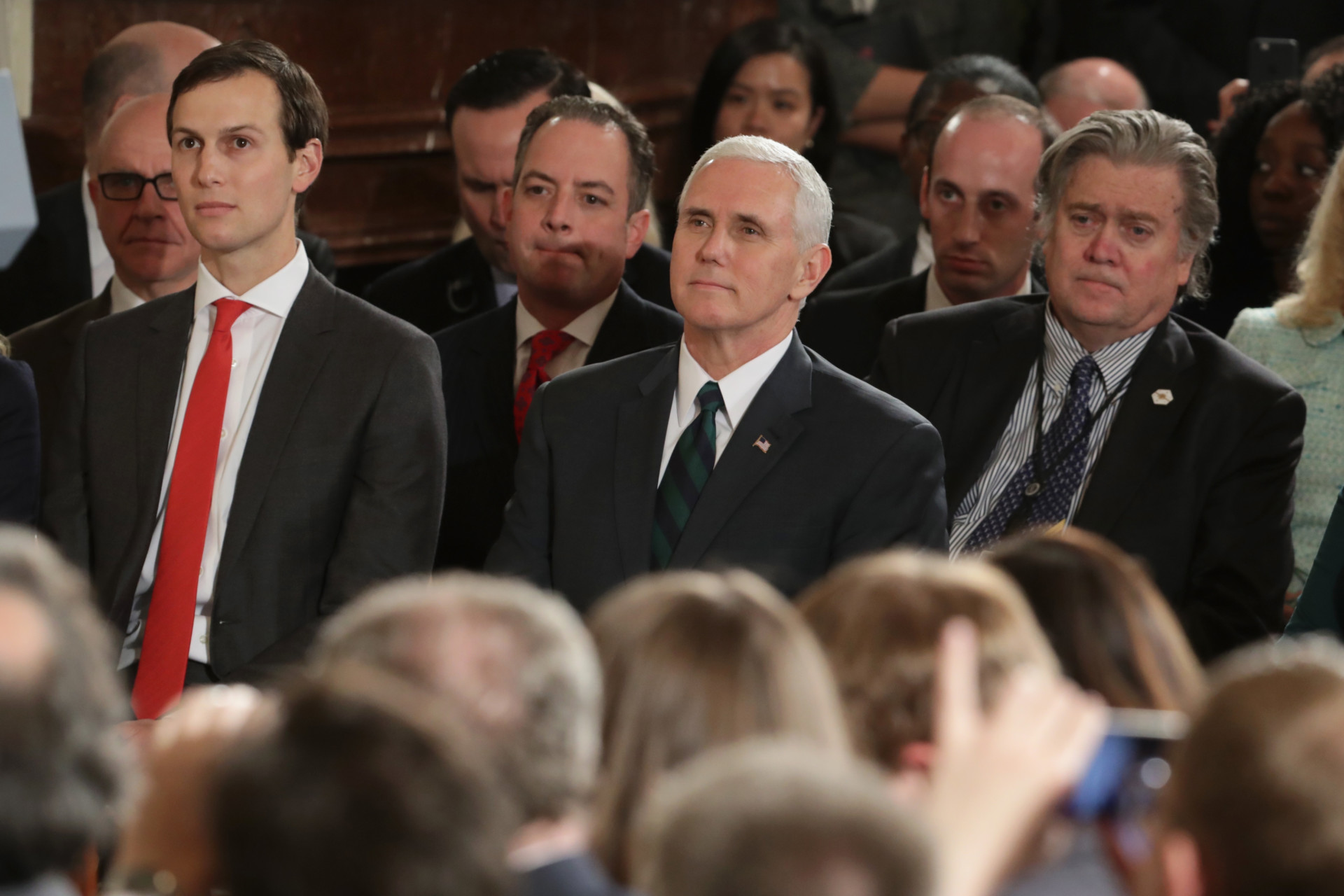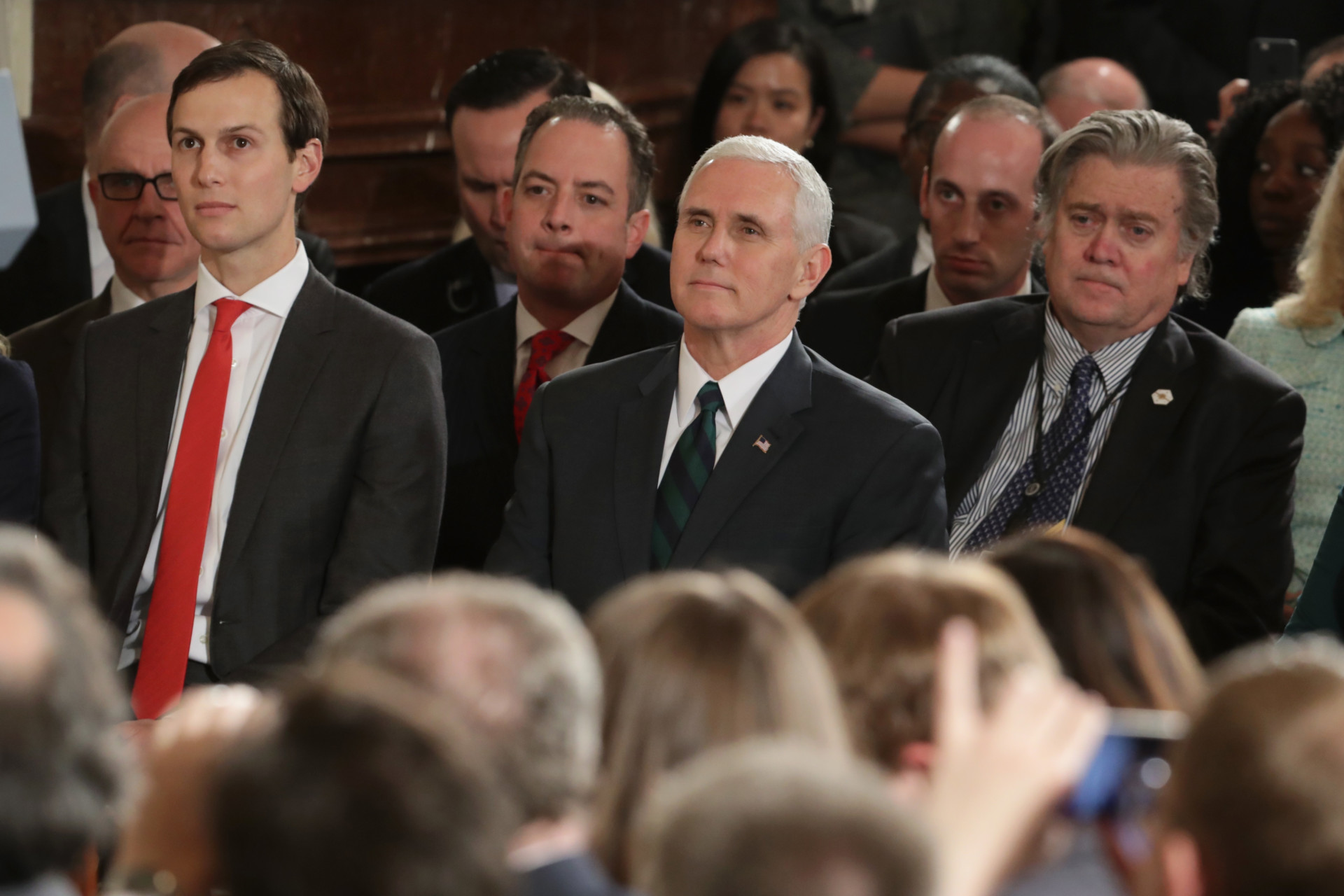 One of the more common threads to emerge from the White House during President Donald Trump's tenure in office has focused on potential changes to high-level staff — and according to a new Morning Consult/POLITICO survey, most of the voters who helped elect the president think it's a good idea.
In the poll, 61 percent of Trump voters said they think it's a wise approach for Trump to replace some of his higher-ranking aides, compared with just 9 percent who disagreed. Trump voters, and Republicans in general (59 percent), were considerably more likely to back a shake-up than Democrats (33 percent) or independents (40 percent).
Overall, 44 percent of registered voters said staff changes were a good idea, compared with 34 percent who didn't.
While Trump's supporters are mostly in favor of potential staff changes, they were generally loath to point the finger at any particular aide. Steve Bannon, Trump's chief strategist and top advocate for his most hard-line supporters, topped the list of potential removals, yet just 27 percent of Trump voters said they'd like to see him exit the White House.
Only a quarter of voters who helped elect Trump backed removing Trump's son-in-law and adviser Jared Kushner from the staff, while roughly the same share said they wanted to see adviser Kellyanne Conway (23 percent), Chief of Staff Reince Priebus (23 percent) and press secretary Sean Spicer (24 percent) depart.
And an even smaller share of Trump supporters (20 percent) said they wanted to see Ivanka Trump out of the picture.
Kushner and Bannon were also considered the aides most ripe for removal among all voters, largely driven by their lack of support among Democrats and independents. Three-quarters of Democrats and almost half of independents (46 percent) said Kushner should go, while Bannon's exit would be welcomed by a similar share (72 percent of Democrats and 48 percent of independents).
Bannon, the former Breitbart chairman, has been a bogeyman for Democrats since joining the Trump team amid a shake-up during the general election campaign, but the negativity toward Kushner could be driven by recent developments in the news cycle.
Trump joked to reporters at the White House Tuesday that his son-in-law had "become more famous than me," an apparent reference to Kushner's growing prominence in stories regarding the Federal Bureau of Investigation's ongoing probe into potential collusion between Russian government officials and Trump associates. Voters do seem to be paying attention to the stories, with 67 percent of respondents saying they'd heard a lot or some about Kushner meeting with Russian government officials.
In particular, recent reports that Kushner met with a Russian banker before Trump took office in an attempt to set up a back channel between Russian officials and the Trump administration were not well-received by the general public. Fifty-one percent of registered voters said they thought the meeting was inappropriate, compared with 25 percent who said it wasn't.
Independents (51 percent) and Democrats (74 percent) were far more likely to criticize the meeting, while a plurality of Republicans (42 percent) and 46 percent of Trump voters said the meeting was appropriate.