Public's View Favors Comey as He Testifies Over Firing by Trump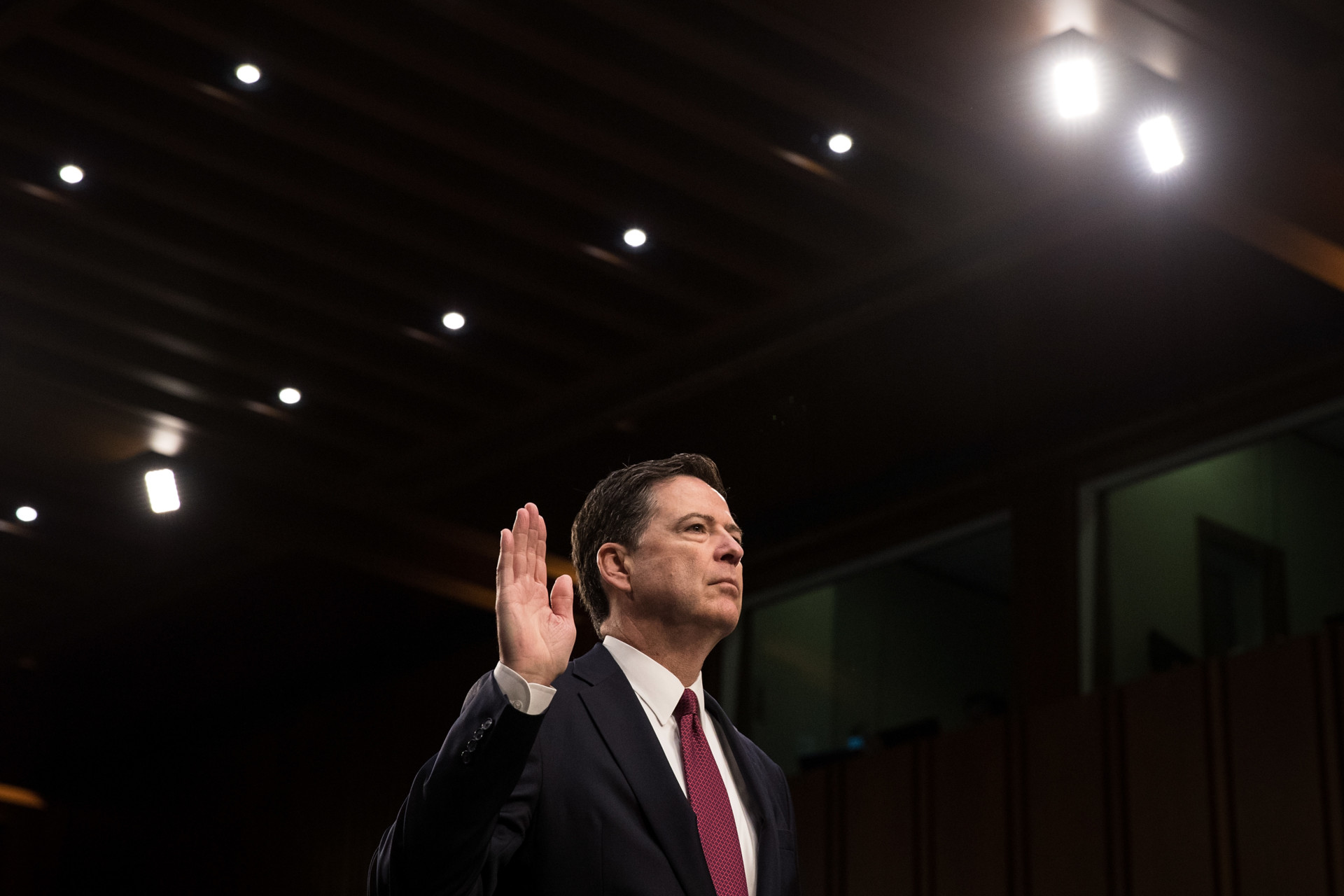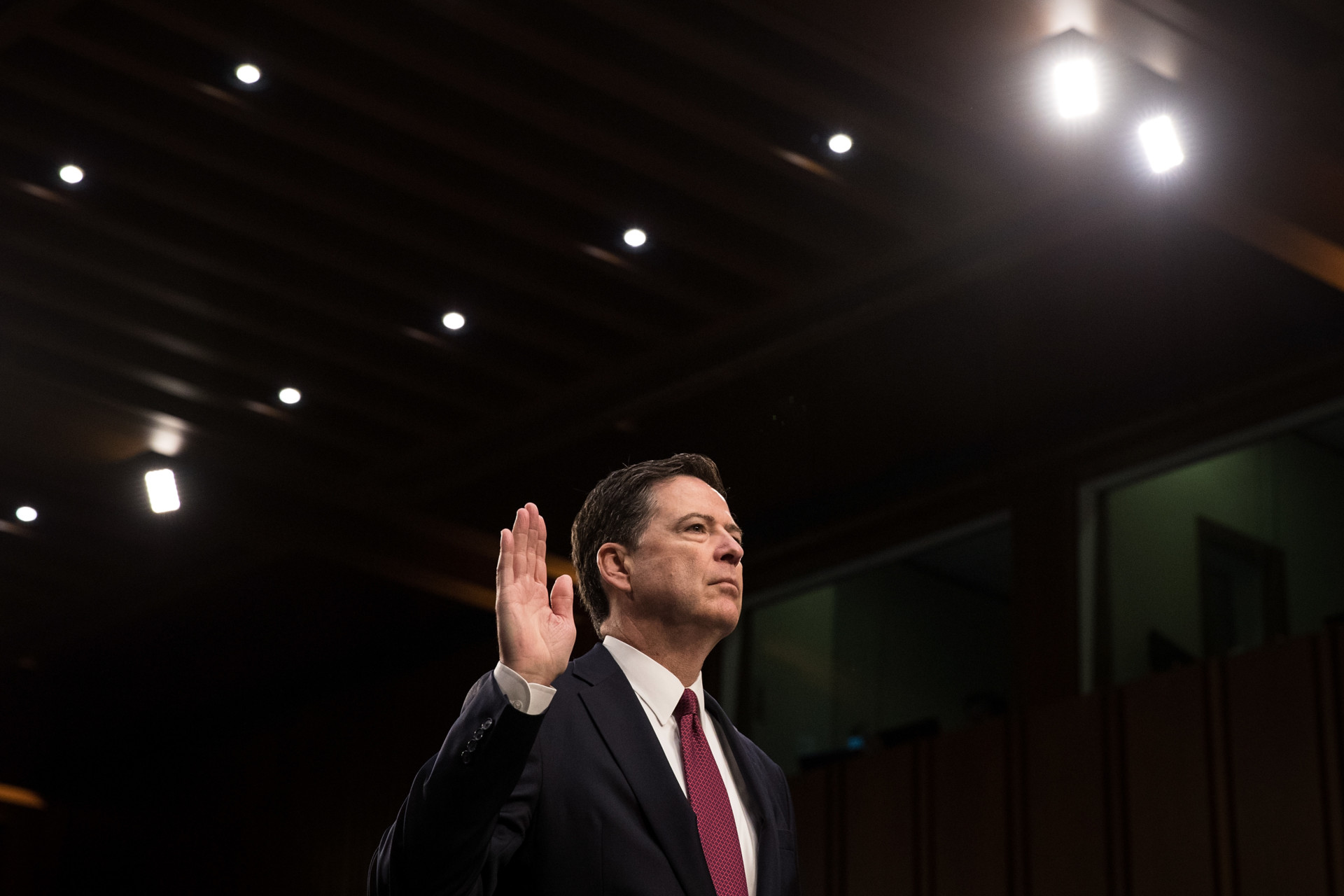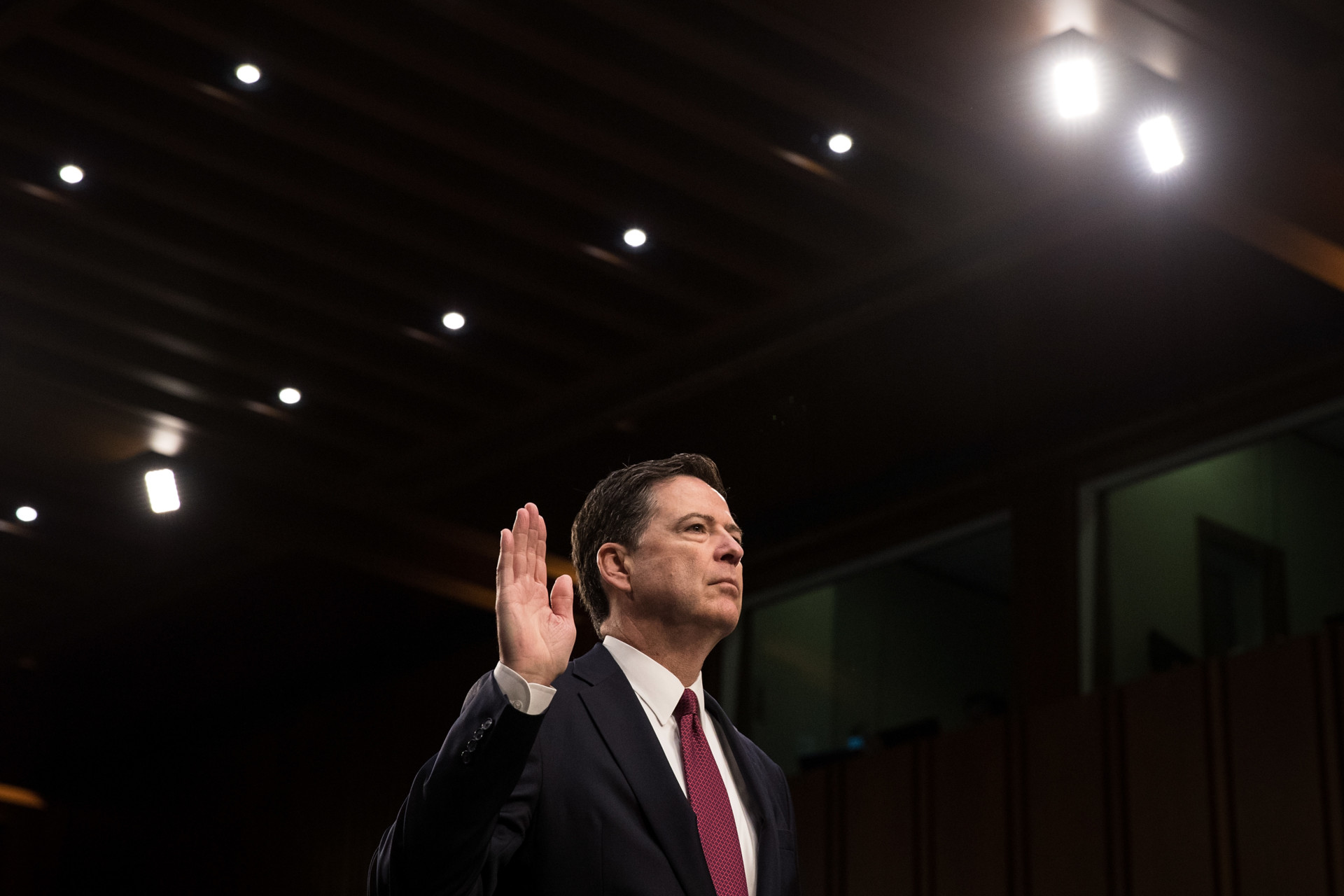 Former Federal Bureau of Investigation Director James Comey has reasonably broad public support as he spends Thursday testifying on Capitol Hill about his pre-firing interactions with President Donald Trump, which early on Thursday included an assertion of "lies" by the commander-in-chief.
When asked by Morning Consult/POLITICO in a May 16-18 poll, a plurality of voters (43 percent) said it was inappropriate for Trump to fire Comey. A third (34 percent) said it was appropriate and 23 percent said they did not know.
Self-described independents mirrored the broader population, while partisans fell into line: Sixty-five percent of Republicans said it was appropriate, while 72 percent of Democrats said it was inappropriate. About the same percentage of Democrats (12 percent) said Trump's action was appropriate as Republicans (13 percent) who said it was inappropriate.
Comey's widely anticipated sworn testimony Thursday to members of the Senate Intelligence Committee is likely to cement attitudes toward Comey, who was appointed to the FBI director post by President Barack Obama after decades as a federal prosecutor.
Comey on Thursday was asked to detail his meetings with Trump, and the president's hope that Comey would "let this go" in reference to an investigation into former National Security Advisor Michael Flynn's foreign contacts.
"I took it as a direction," Comey said. "It was the president of the United States, with me alone, saying, 'I hope this.'"
Comey said he began preparing memos about every one of his meetings because, "I was honestly concerned he might lie about the nature of our meeting." Of not pushing back on Trump's request, Comey said he might have done so "if I were stronger," but said he did not make that call at the time.
"I was so stunned by the conversation that I just took it in," he said.
Comey noted he revealed his memos to a professor at Columbia Law School after he was fired, a move he said "might prompt the appointment of a special counsel" to oversee the bureau's investigation into Russian meddling in the 2016 election and possible ties to Trump's campaign.
Such a counsel — former FBI Director Robert Mueller — was ultimately appointed. Comey said he suspected Mueller is investigating Trump for obstruction of justice.
Comey told the committee he has handed his memos over to Mueller's investigation, though he thought The New York Times might still have copies of memos it reviewed. Sen. James Lankford (R-Okla.) said he wanted Comey to retrieve those and give them to the committee.
Trump, in a Twitter post last month, said Comey "better hope that there are no 'tapes' of our conversations before he starts leaking to the press!" Comey said he had seen Trump's tweet, and, to the contrary: "Lordy, I hope there are tapes."
Partisan views of Comey have hardened since his May 9 firing by Trump, making him only the second FBI director to be terminated by a president. In a May 9-11 Morning Consult/POLITICO survey, 58 percent of Republicans said Trump's actions were appropriate, given that the Trump campaign was under FBI investigation, while 17 percent said it was inappropriate. Among Democrats, 65 percent said it was inappropriate, while 20 percent said it was appropriate.