These Once-Solid Democratic Districts Aren't So Safe Anymore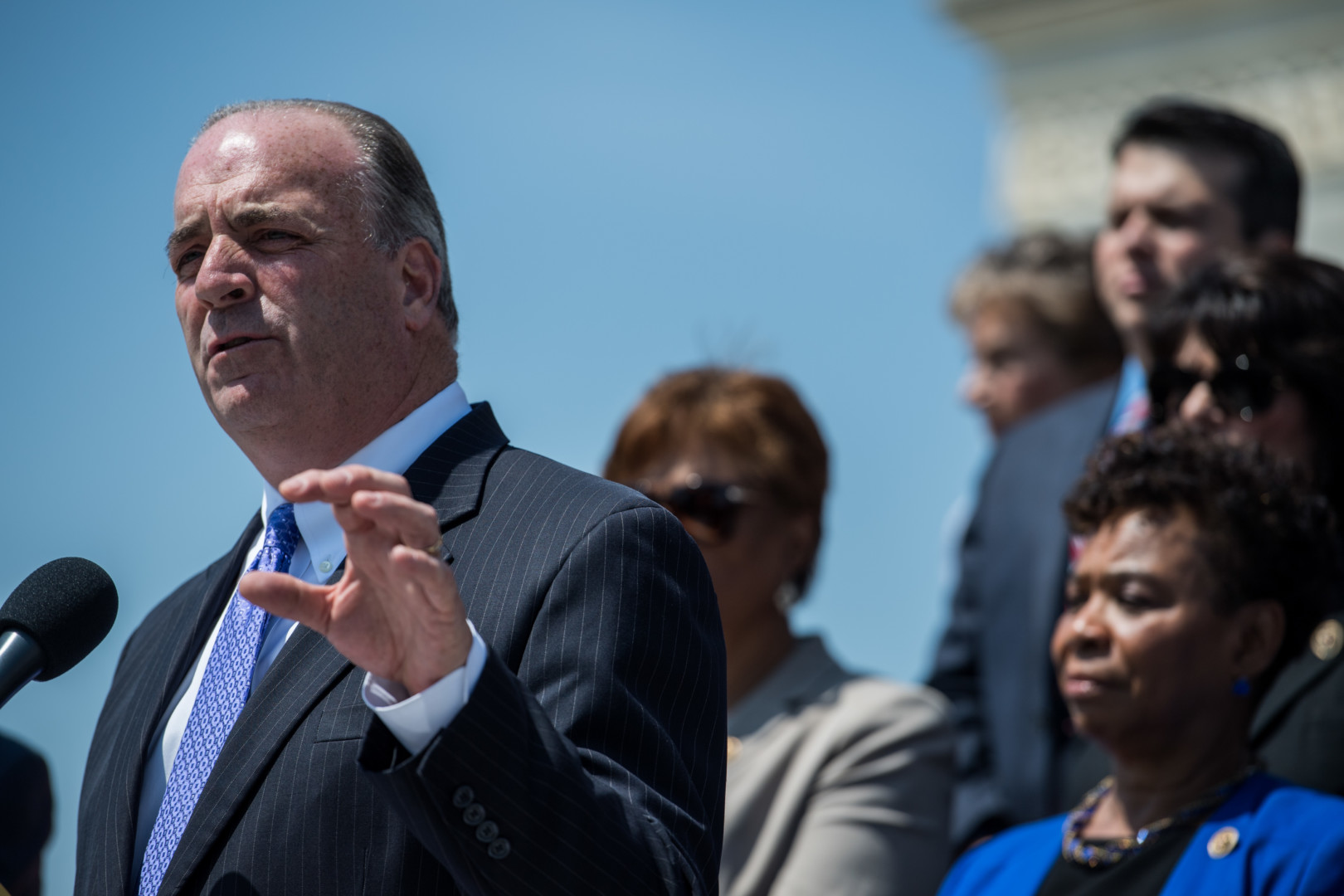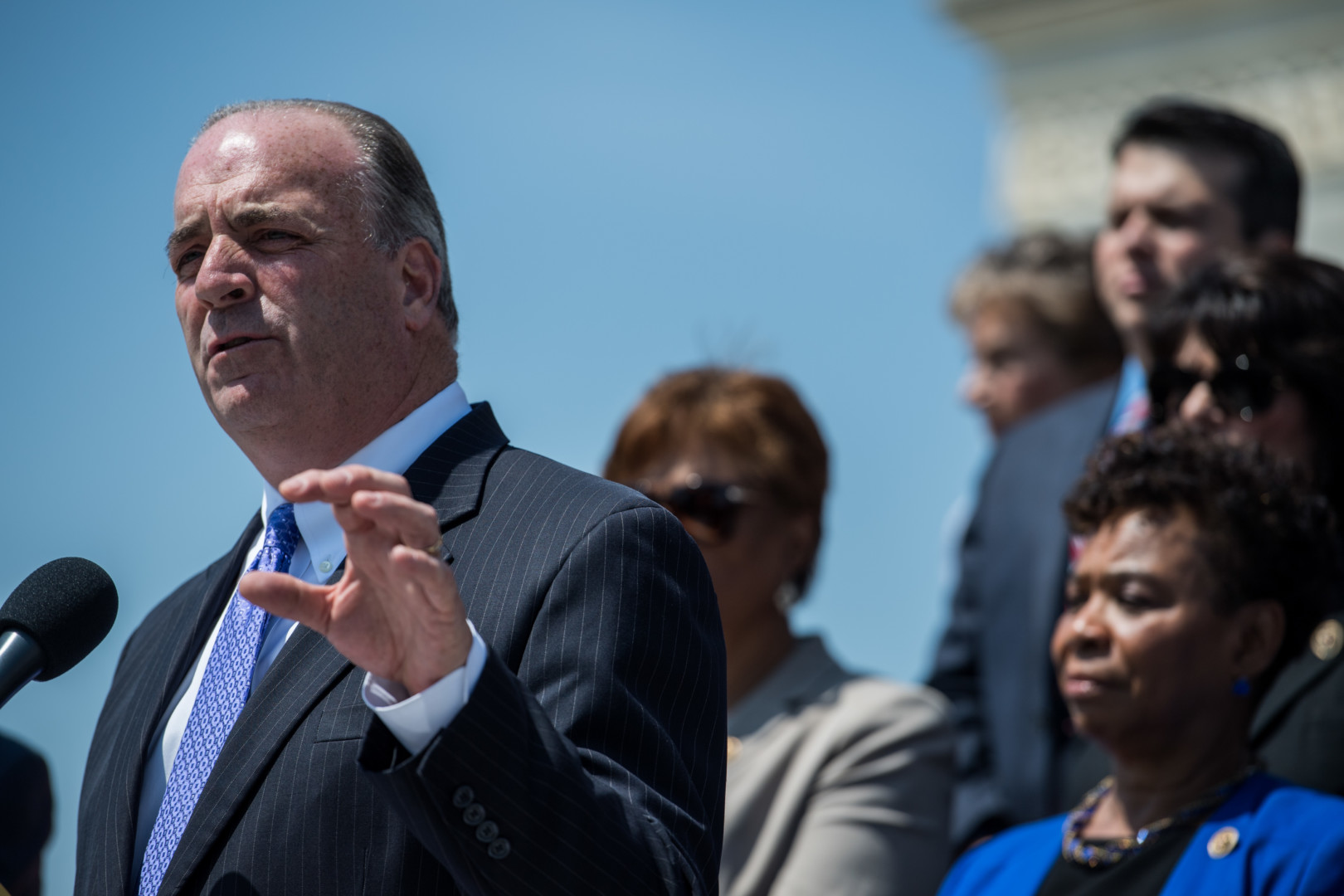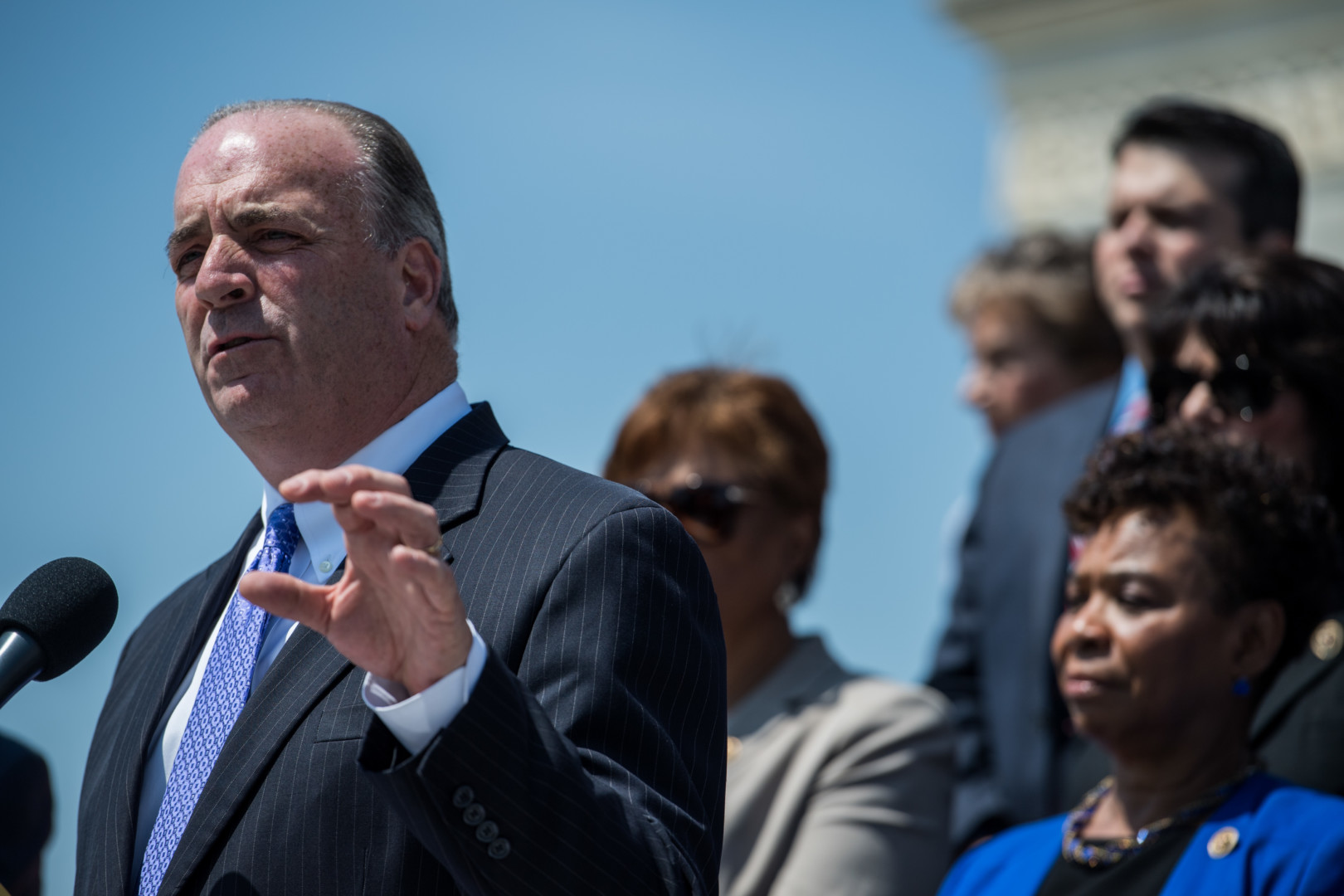 With controversies growing and Donald Trump's approval rating trending downward, Democrats are hoping to use the president's shrinking popularity as an electoral springboard that could help them gain seats in Congress next year.
But in a number of districts already being targeted by House Republicans, it is the Democratic Party's brand that has weakened since the beginning of the Obama era. Just ask Rep. Dan Kildee.
The Michigan Democrat saw his Flint-based district in 2016 back Hillary Clinton by only 4 points, according to a Daily Kos analysis of county-level elections data. Compared with President Barack Obama's 60 percent take during his successful 2012 re-election bid, Clinton got just less than half the vote — down 11 points from four years before. The district's Democratic drop in the presidential vote reflected a depressed party base across Michigan, a pivotal state in Trump's upset of Clinton.
And it's the type of district House Democrats need to keep an eye on as they plan how to win a majority in 2018, which would require a net pickup of 24 seats.
Kildee falls into that group. He has represented since his uncle, former Rep. Dale Kildee (D), gave up his 36-year grip on the seat in 2013. Kildee has never gotten less than 60 percent of the vote (his lowest percentage, 61 percent, came last year).
One locality in Kildee's district, Bay County, Mich., paints a clear picture of the Democrats' shifting electoral fortunes. Kildee describes it as an older, working class community — the kind of place where voters are "susceptible to the message Trump is offering." Obama won it by 15 points in 2008, but it has since slipped: He only won by 5.5 points in 2012, and Clinton lost it by 12.5 points in 2016.
Kildee, in an interview, explained why so many voters there had backed Trump.
"People tend to vote what they perceive to be their interests," he said. "Those moderates, Democrats and independents who voted for Trump did so because they thought he had this populist economic message."
Fellow House Democrats are likely to heed that advice. Among the 23 House districts in which Clinton underperformed Obama by double digits, 11 are represented by Democratic lawmakers, mostly in the Midwest. That continued a gradual decline for the party since Obama's first election in 2008. Of those, five districts held a worse decline for Democrats than Michigan's 5th District.
Minnesota's 1st District: Trump won Rep. Tim Walz's district by 15 points in an election where Clinton performed 11.2 points worse than Obama in 2012. Obama, who won the South Minnesota district with 51 percent of the vote in 2008, underperformed himself four years later, as Republicans upped their share of the vote.
Ohio's 13th District: In Rep. Tim Ryan's district, Clinton beat Trump by 6.5 points. That is 20 points less than Obama's victories in 2012 and 2008, which were close to 62 percent to 35 percent both years. Ryan has never had a close election in the Youngstown-area district since he was elected in 2002, beating his 2016 rival, 68.5 percent to 31.5 percent.
Pennsylvania's 17th District: Trump beat Clinton, 53 percent to 43 percent, in Rep. Matt Cartwright's Scranton/Wilkes-Barre and Allentown-based district. Her share of the vote was 12 points lower than Obama's in 2008, while the share for Trump rose 10 points. Since 2012, Cartwright has seen a decline in his share of the general election vote – winning with 60 percent of the vote in his first election, but ending Election Night last year with 54 percent.
Minnesota's 8th District: Obama won this Canadian border-hugging district, represented by Rep. Rick Nolan, by 5.5 points in 2012 and 8.6 points in 2008. But in 2016, the vote shifted dramatically, and Trump won by 16 points, with 54 percent of the vote.
Minnesota's 7th District: Next door to the west Rep. Collin Peterson represents a district Obama never won, and has gotten worse for the party since Sen. John McCain's victory there by 3 points in 2008. In 2016, Trump won by 31 points, and Clinton underperformed Obama by 13 percent.
All six districts were included on a list of those already being targeted by House Republicans ahead of the 2018 elections.
With Trump's massive victory in his district, Peterson might seem like an easy target. Dave Hughes, an Air Force veteran who challenged Peterson in 2014 and 2016, has already announced his campaign, as has state Rep. Tim Miller. But unlike Walz and Nolan, Peterson — first elected in 1990 — has maintained relatively strong numbers on Election Day.
Republicans view Walz's district — which goes along the northern border of Iowa, from South Dakota to Wisconsin — as particularly promising after they mostly ignored it last cycle. After squeaking out a narrow win by less than a percentage point, he will instead run for governor in 2018. The man who nearly beat him last cycle, Jim Hagedorn, has already announced his candidacy for the seat.
Hagedorn upped his performance by eight points since he ran in 2014. In December, the son of former Rep. Thomas Hagedorn, who spent much of his career working in Washington, announced he would give it another run, this time with Walz out of the way for the first time since 2006.
Nolan, who opted against his own gubernatorial campaign, edged out a 2,011 vote victory in 2016 over Republican Stewart Mills. Mills is giving it a third look after increasing his margin since he ran in 2014, though Republicans view the contest as more challenging with Nolan still in the race.
Kildee said he and other lawmakers, such as Nolan or Ryan, who challenged Democratic Leader Nancy Pelosi for her leadership job after the 2016 election, "compare notes" about their districts in the House cloakroom and between votes. The growing consensus about how to keep the voters who backed Trump is to stay focused on jobs and the economy, including health care costs, rather than issues like the Russia investigation.
Asked of the shifting districts, Democratic strategists — one for the House Democrats' campaign arm, another for an outside group — both agreed that health care should be the focus in these districts, mostly middle-class places. In the view of one of them, who spoke anonymously to discuss strategy, the House GOP's American Health Care Act can be campaigned against in "digestible bites," specifically noting its impact on protections for preexisting conditions and higher costs for older Americans.
That was Kildee's approach in a statement announcing he would forgo a planned gubernatorial campaign, and instead seek re-election. Despite the tighter-than-expected victory of Trump in his district, Kildee said his work in Congress will be about "fighting back against the reckless policies" of Trump. He has yet to draw a serious challenger.
Asked if he thought another Democrat could win the district if he had left to run for governor, Kildee said they could if they focused on the economic issues he believes to have been at the heart of Trump's 2016 campaign message.
"There's another variable here that comes into play," Kildee said. "What I find is what people appreciate is an authentic voice — somebody who doesn't feel phony, speaks their language and who is not pretentious."
"They want someone who can walk into an African-American church on a Sunday and a VFW hall on Friday night," he said.
Correction: A previous version of this story misspelled Rep. Collin Peterson's first name.