Lawmakers Examine Smart Device Growth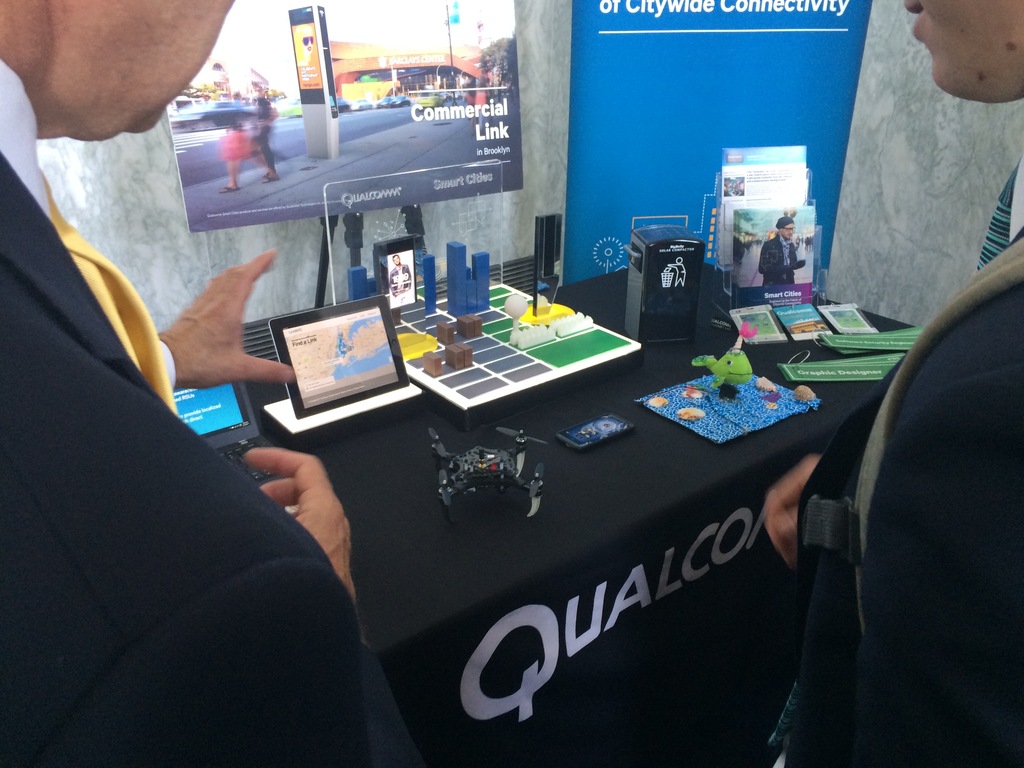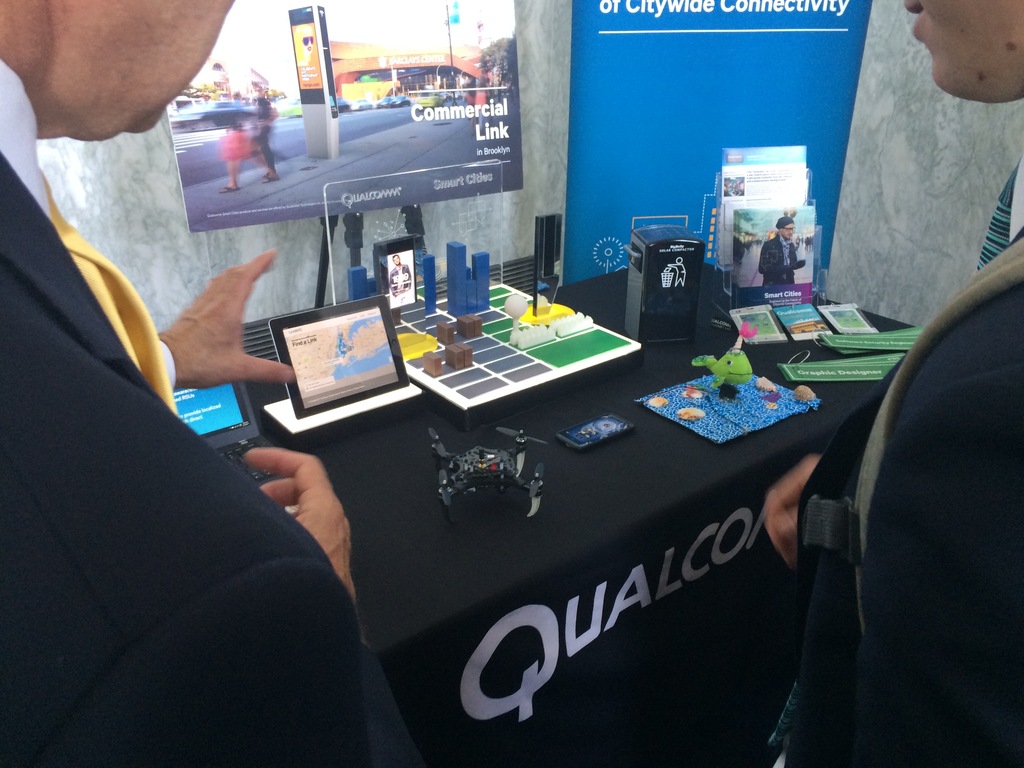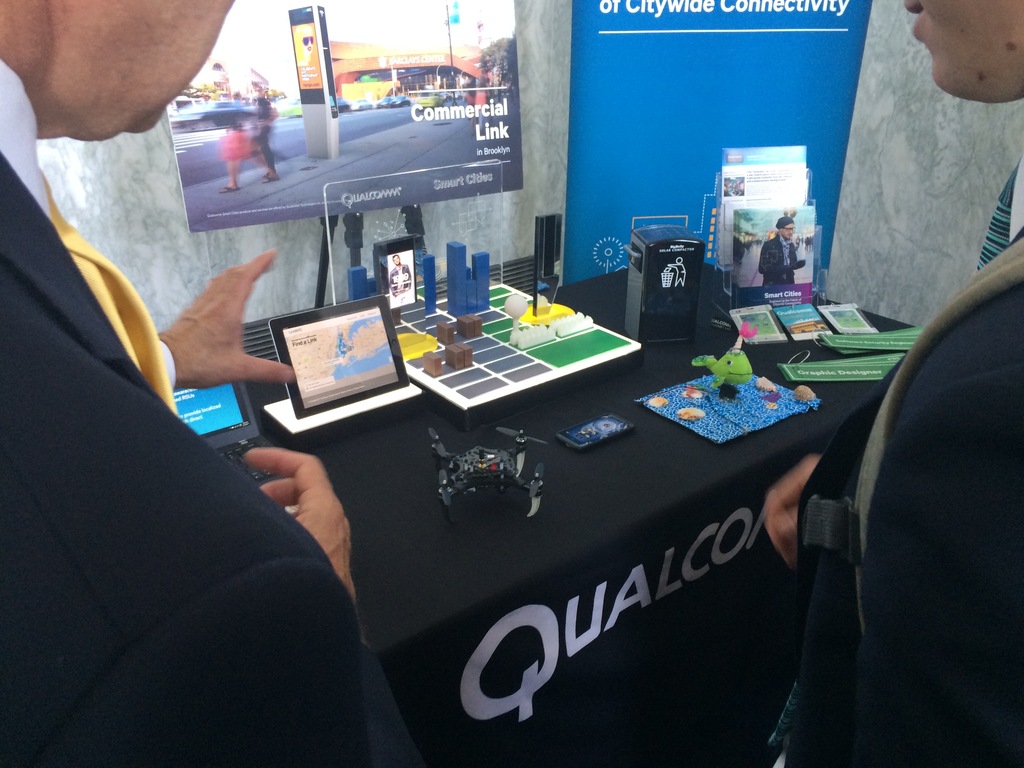 The "Internet of Things" — the concept of connecting virtually any device with an on/off switch to the internet — opens up a swath of new tech markets in products such as cellphones, coffee makers, washing machines, headphones and lamps.
And Washington is taking notice.
IOT-related businesses showed off their wares Tuesday in the Rayburn House Office Building ahead of a Digital Commerce and Consumer Protection Subcommittee hearing on opportunities — and challenges — they present. Participants included corporate giants Qualcomm Inc. and General Motors Co., along with emerging firms like Big Ass Solutions, of Lexington, Ky., which manufactures fans, lights and controls for industrial, agricultural, commercial and residential use.
Or consider Vermont Energy Control Systems LLC, which allows customers to monitor and remotely control their entire homes, from water temperature to thermostat settings. It uses networking platforms that enable users to check in on almost every facet of their connected home.
Bill Kuhns, the company's director of product development, who testified before the subcommittee, said that Congress needed to give internet-connected technology businesses space to grow and "avoid heavy-handed regulations that could stifle innovation" in what is still an emerging field of small businesses.
But Kuhns said that cybersecurity is a sensitive issue for internet-connected technology companies that requires further efforts to safeguard users.
"We're doing all we can to make sure the doors and windows are locked, but it's obvious to me that there's no way we can continue to have new and innovative products without also introducing new vulnerabilities," he said. "We need to figure out a more effective strategy for protective measures, deterrents, and law enforcement in this area."
That approach echoed comments by the subcommittee's chairman, Rep. Bob Latta.
"These connected devices offer businesses and consumers significant benefits," said the Ohio Republican. "For businesses, IOT is improving efficiency and increasing productivity all while helping drive down overhead costs. For consumers, IOT provides quick responsive services, enhanced experiences and convenience."
Rep. Frank Pallone Jr., the ranking Democrat of the Energy and Commerce Committee, cast a more skeptical eye.
"It sounds great to have your food delivered by a robot or drone, but we do not want that robot or drone hacked," said the New Jersey lawmaker. "And while sometimes these cybersecurity threats sound like they come from a science fiction movie, incidents like the Russian hacking and the interference of our elections demonstrates that the threat is real."
But lingering cybersecurity concerns — and the acknowledgement of vulnerabilities — are doing little to impede the progress of wireless devices and network-connected products, including the production of self-driving cars.
Peter Kosak, a General Motors North America executive whose team works on challenges associated with the world's growing urbanization, told the committee that GM "is mass-producing fully electric autonomous test vehicles in Michigan" to join its fleet of 50 test vehicles already on the road.
"Embedded connectivity, app-based access, and data science will yield safer and more robust transportation systems, with more modality options," Kosak said about company's driverless car push.
General Motors continues to accelerate production of its fleet of self-driving cars, having already invested $600 million in 2017 on advanced technologies. That investment represents the largest commitment by a U.S.-based car company toward the creation of autonomous vehicles, according to The New York Times.
According to the latest Morning Consult Brand Intelligence data, 68 percent of respondents have a favorable opinion of GM — but only 36 percent said they would consider purchasing a product from the company in the future.