Lawmakers Talk Security, Political Motivation Following Scalise Shooting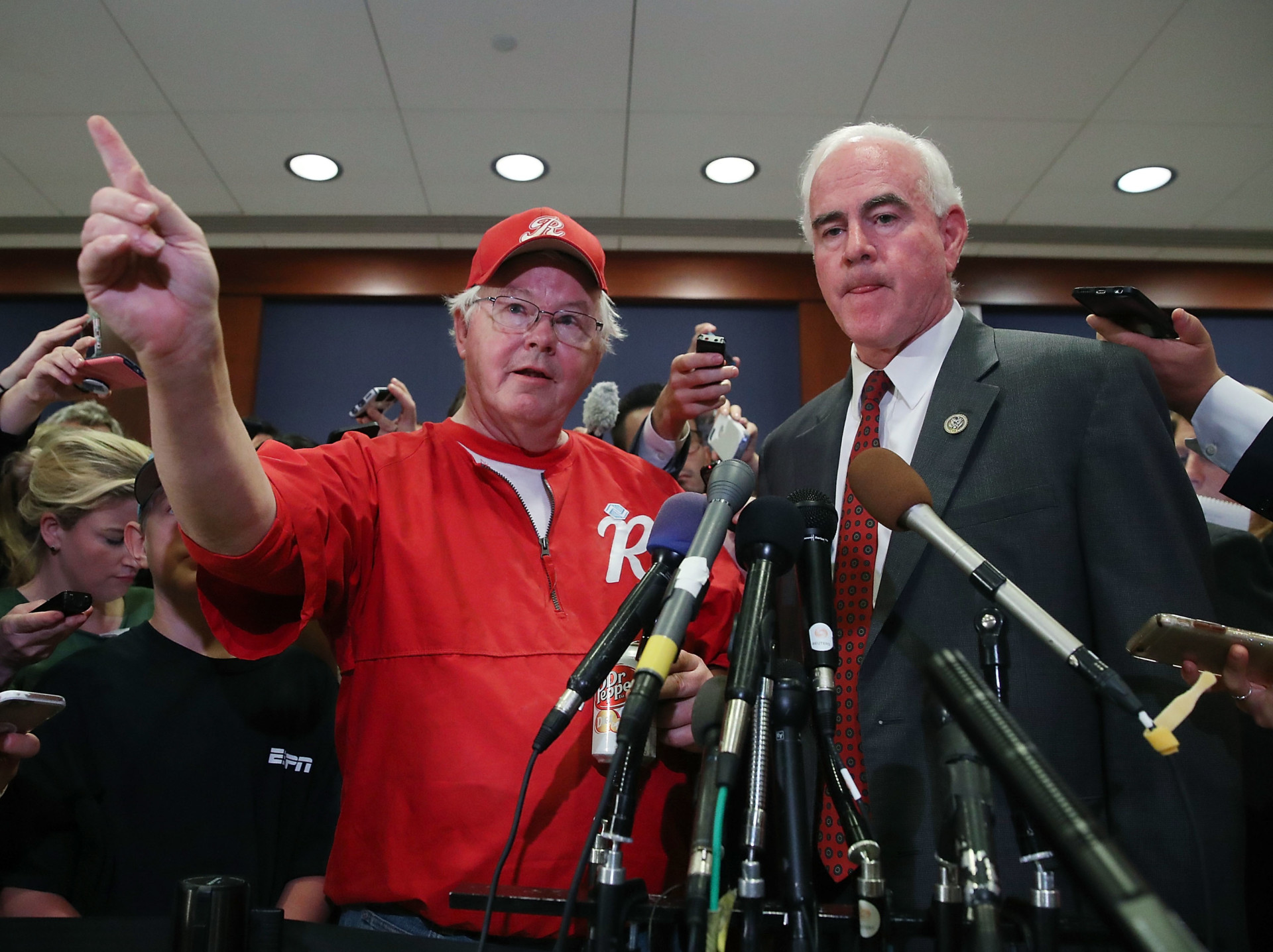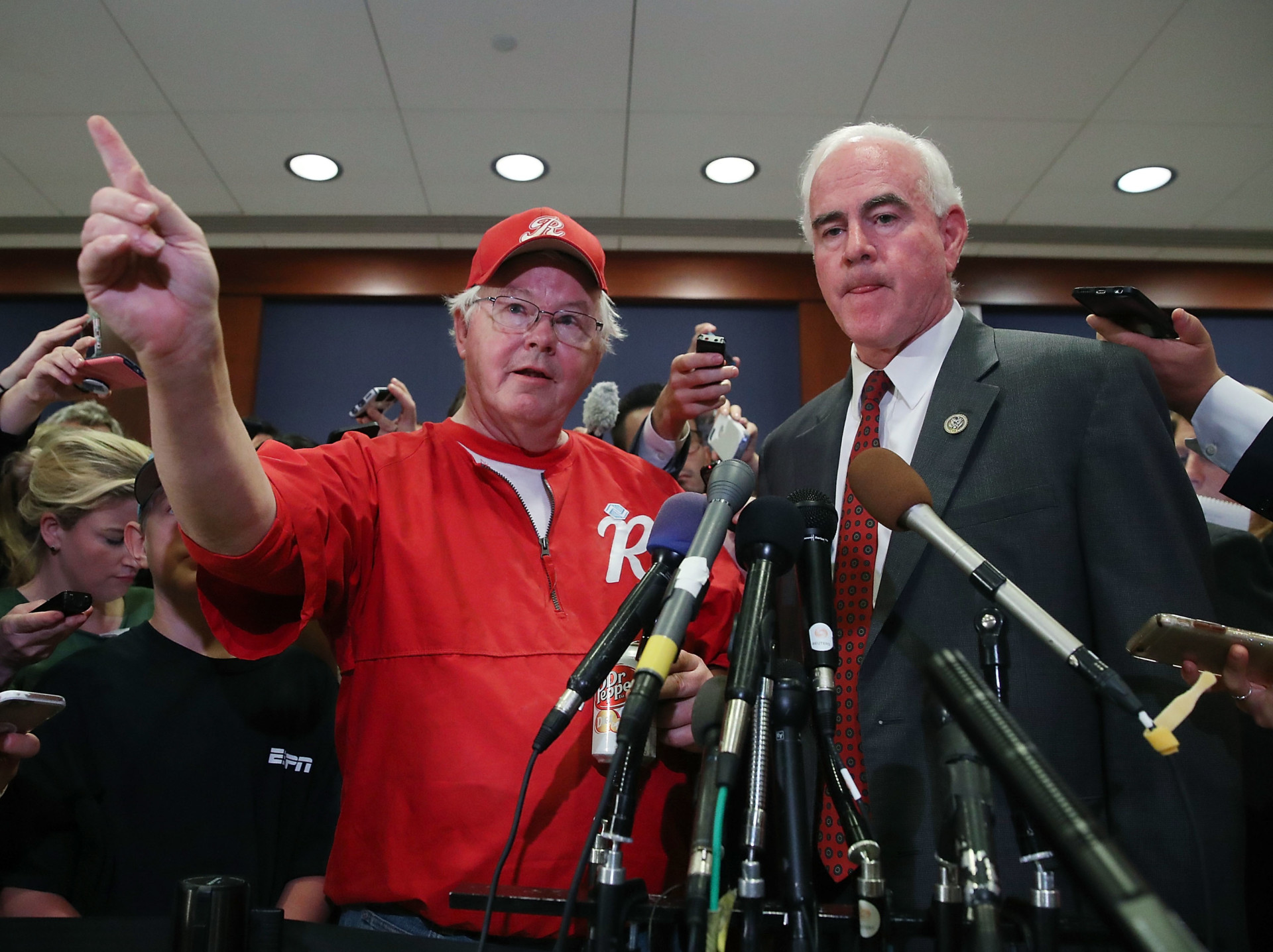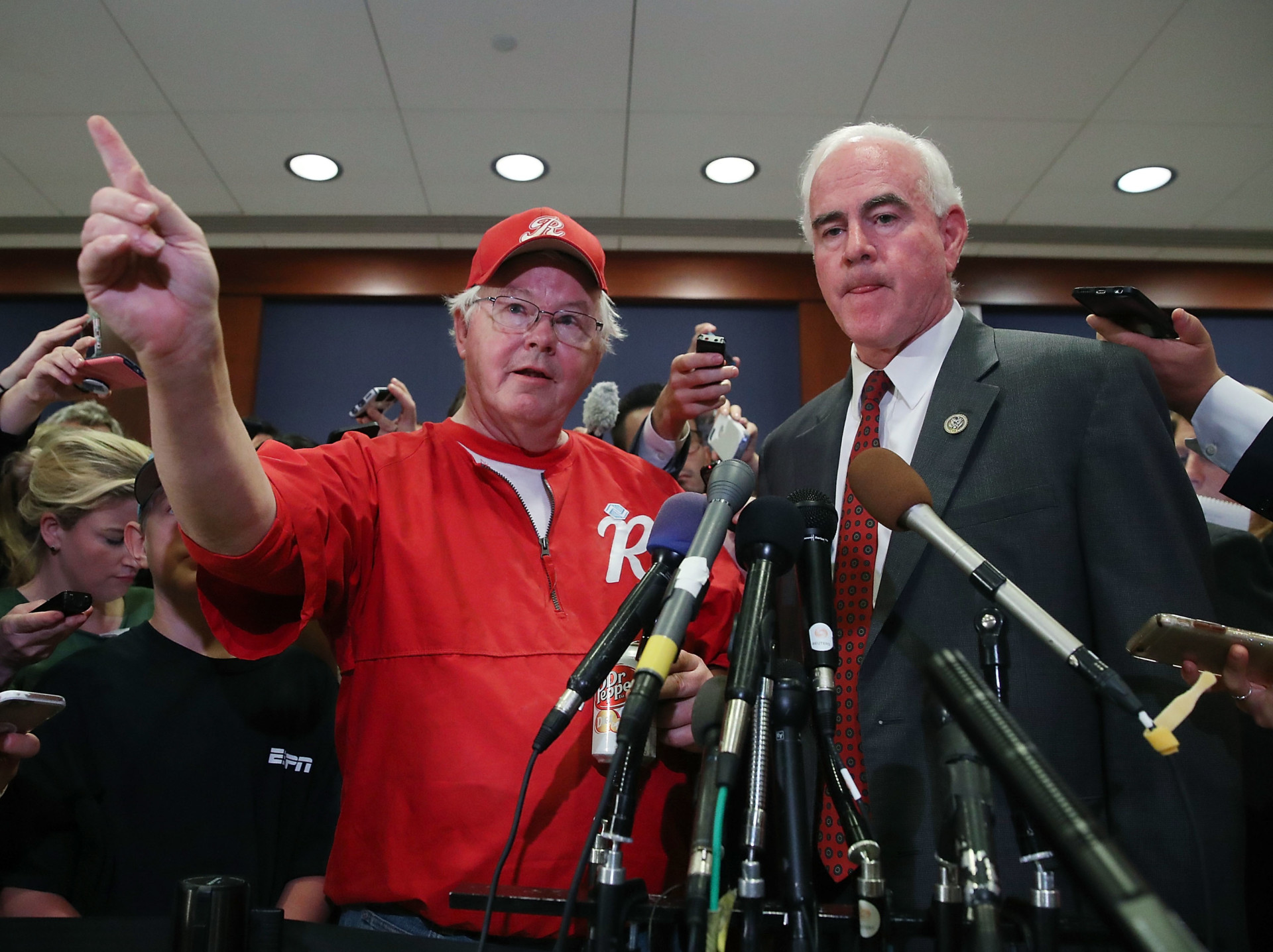 Lawmakers on Capitol Hill are considering increasing their own security after House Majority Whip Steve Scalise was injured by gunfire during a shooting at a Wednesday morning practice for the Congressional Baseball Game – an incident Speaker Paul Ryan called "an attack on all of us" in a House floor speech.
Rep. Trent Franks (R-Ariz.) said security measures are being reviewed, including allowing lawmakers to use their personal office budgets to "secure our homes." He spoke to reporters following an all-members briefing with Capitol Police held hours after Scalise (R-La.) and four other people were shot by a gunman in Alexandria, Va.
House Democratic Caucus Chairman Joe Crowley told reporters he was more concerned about his district's staff in New York, who do not work in a secure federal building.
Crowley said Capitol Police made no new security recommendations during the all-members briefing but reminded lawmakers about previous ones, such as "not exposing ourselves too often on the Capitol plaza."
"There's no fool-proof plan in terms of guaranteeing the safety of anyone," Crowley said. "Part of our job is to draw attention to ourselves."
President Donald Trump said the shooter "has now died from his injuries."
As federal law enforcement officials began their investigation, some lawmakers publicly speculated about the gunman's motives.
Rep. Jeff Duncan (R-S.C.) said he would make the "assumption" that Republicans were targeted, based on a brief conversation he had with a man at the baseball field he has since seen described as the shooter. That man, he said, asked him whether the lawmakers on the field were Republicans or Democrats. Duncan said he told the man they were Republicans.
"I'm gonna take it that he was targeting Republicans," Duncan told reporters.
Rep. Mark Walker, chairman of the Republican Study Committee who witnessed the shooting, said the "gunman was there to kill as many Republican members as possible," according to NBC News. He made those remarks before the all-members briefing.
Sen. Bernie Sanders (I-Vt.) said in a statement that the shooter had "apparently volunteered on my presidential campaign."
"I am sickened by this despicable act," Sanders said. "Let me be as clear as I can be. Violence of any kind is unacceptable in our society and I condemn this action in the strongest possible terms."
Rep. Chuck Fleischmann estimated that there were as many as 40 lawmakers at practice Wednesday morning, and probably about 60 people in total. He shrugged off suggestions that the incident would result in reduced access to elected officials.
"We can't let the bad guys win," said the Tennessee Republican, who told reporters he will head home to Chattanooga for the weekend to spend time with the people of his district at the annual Riverbend Festival.
Fleischmann was still wearing his practice jersey when lawmakers joined together on the House floor. He said he didn't know if Wednesday's incident would prompt changes in security detail protocol for baseball practices and other group events for rank-and-file lawmakers around the nation's capital, but was sure that "Capitol Police saved a lot of lives today."
Rep. Martha McSally also said Wednesday's shooting shouldn't alter lawmakers' behavior.
"We deal with [threats] all the time as members of Congress," the Arizona Republican told reporters. "We need to maintain accessibility. We're out there representing our 700,000 people that each of us represent. We've got to make sure that we're able to be fully engaged and present with our communities, and we're not going run and hide."
Lawmakers struck a defiant tone when asked if the Congressional Baseball Game, a charity event scheduled for Thursday evening at the Washington Nationals' stadium, would go on.
"We don't know what his motivation was, but we can't let one idiot stop what's a publicly good thing," Rep. Joe Barton of Texas, the House GOP team's manager for this year's game, told reporters.