Capitol Police Lauded for Response to Shooting Attack on Lawmakers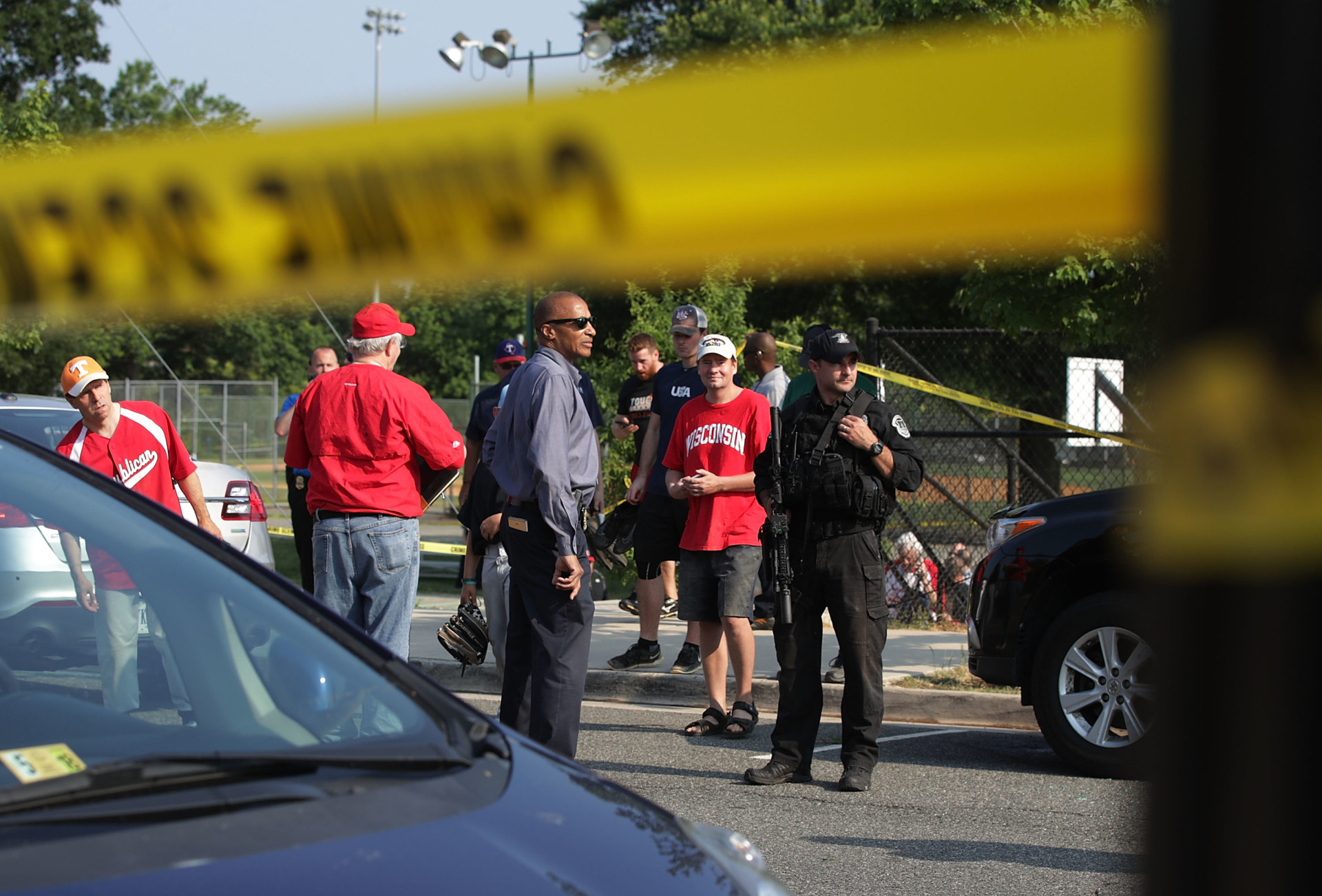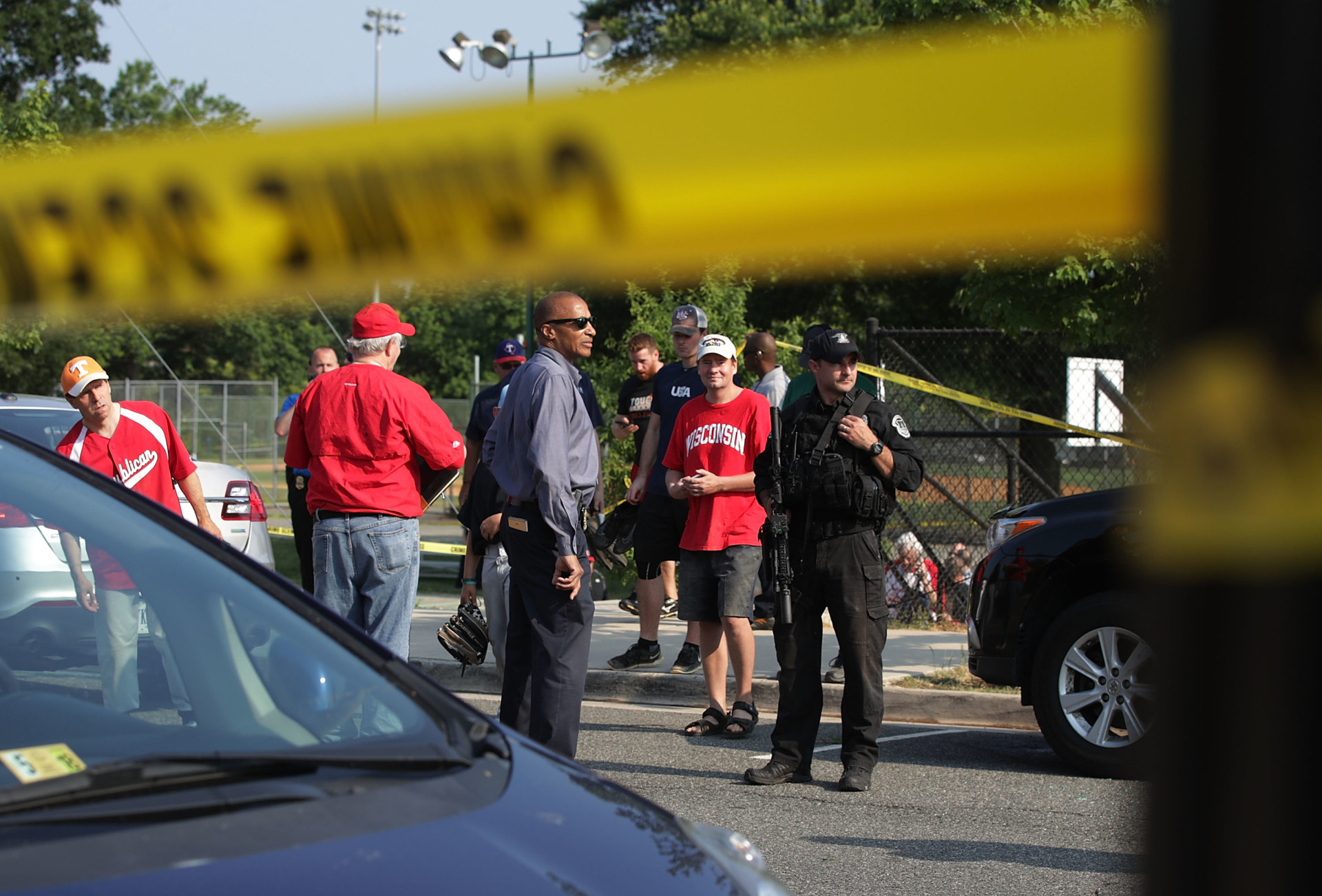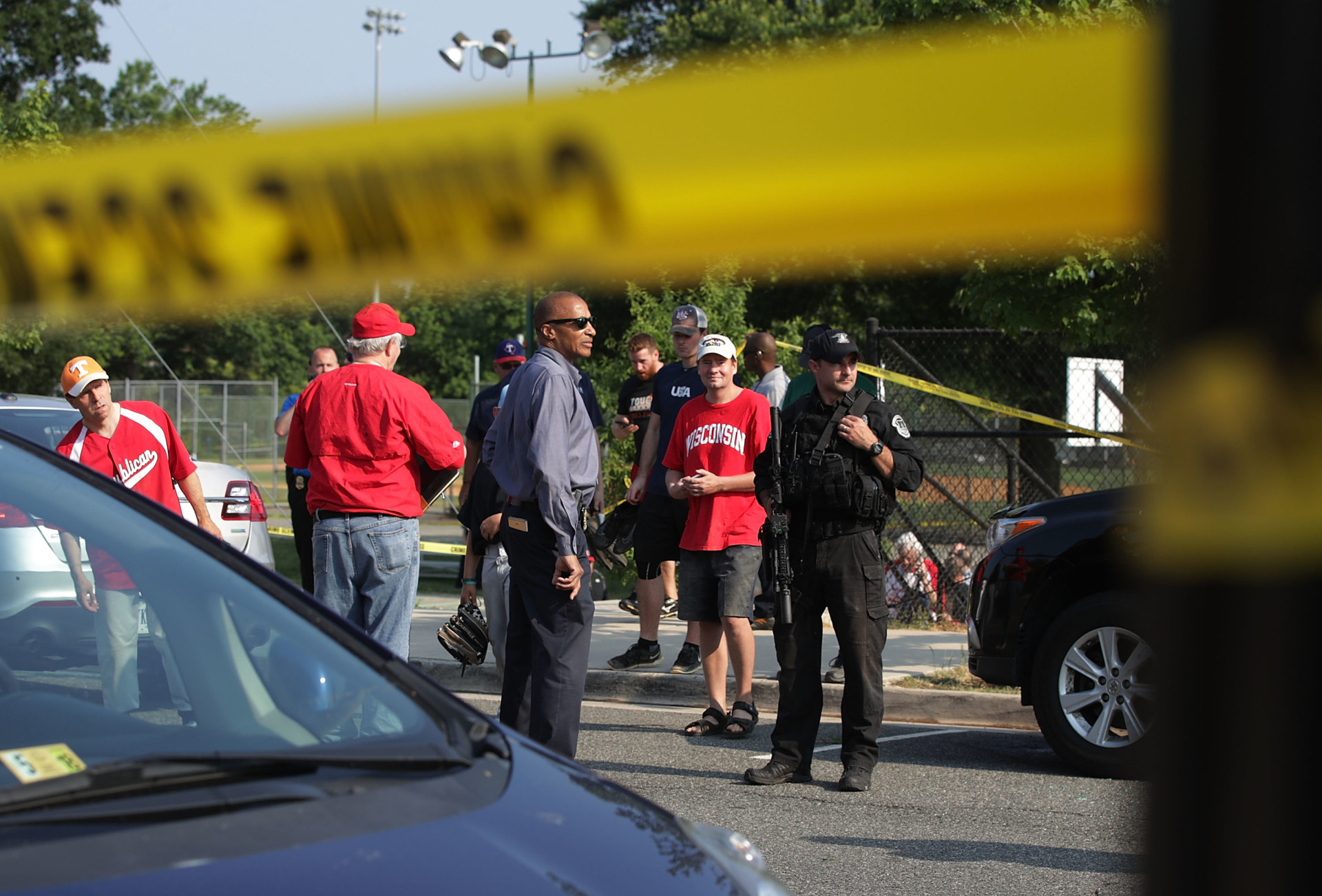 There's not much bipartisanship left in Washington, but one thing Republicans and Democrats agree on is their admiration for the Capitol Police.
The 1,800-member law enforcement agency charged with protecting members of Congress came into public view Wednesday morning under tragic circumstances. A gunman opened fire on a baseball practice at a park in Alexandria, Va., where GOP members were practicing ahead of their annual members-only congressional game against the Democrats Thursday night.
Several people were injured, including House Majority Whip Steve Scalise (R-La.), who was shot in the hip, according to a statement from his office.
House votes were canceled after the shooting, according to the House Press Gallery. Other legislative action was postponed or canceled on an individual basis. Members were scheduled to be briefed later this morning.
"Prior to entering surgery, the Whip was in good spirits and spoke to his wife by phone. He is grateful for the brave actions of U.S. Capitol Police, first responders, and colleagues," according to Scalise's office.
House Speaker Paul Ryan echoed similar sentiments in a tweet: "This morning the hearts of the whole House are with @SteveScalise, the brave Capitol police, staff, and all those who were in harm's way."
Capitol Police are often a backdrop in congressional photo ops but play a crucial role in protecting lawmakers. Congressional leaders get round-the-clock protection; rank-and-file members receive protection under specific circumstances, such as credible threats.
Capitol Police were not present during the most high-profile assault on a lawmaker, the January 2011 shooting attack on then-Rep. Gabby Giffords in Tucson, Ariz., which killed six people and left the Democratic congresswoman with a severe brain injury.
Threats to lawmakers have proliferated in recent years, occasionally turning into action. In May a woman angrily confronted Rep. David Kustoff (R-Tenn.) during a town hall meeting at the University of Tennessee at Martin over his vote for the GOP health care bill, and tried to drive him off the road.
Two USCP officers have been killed in the line of duty. A mentally disturbed gunman named Russell Eugene Weston, Jr., killed Officer Jacob Chestnut and Detective John Gibson in a Capitol shootout on July 24, 1998.