Base Rallies Around Trump in Wake of Comey Controversy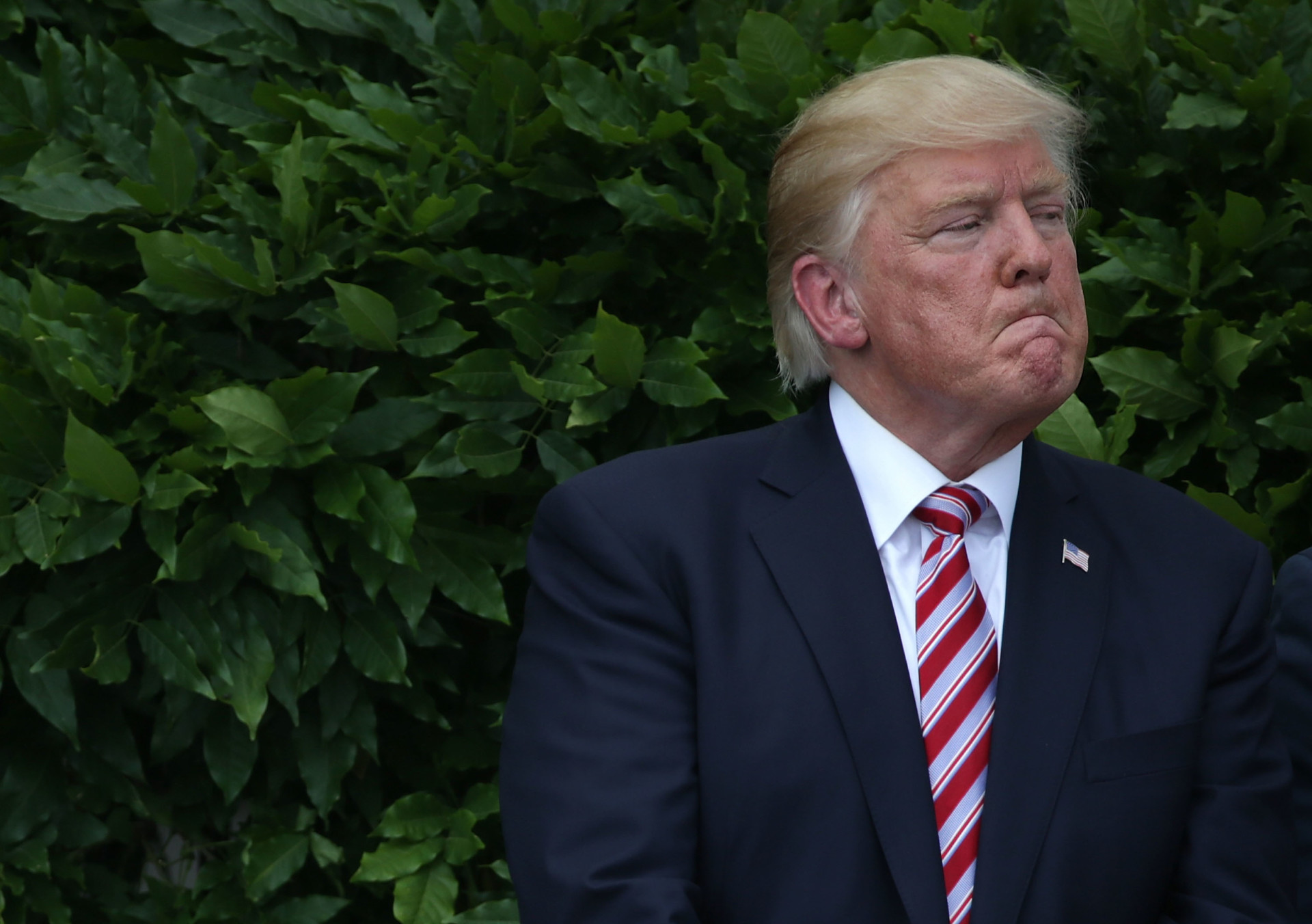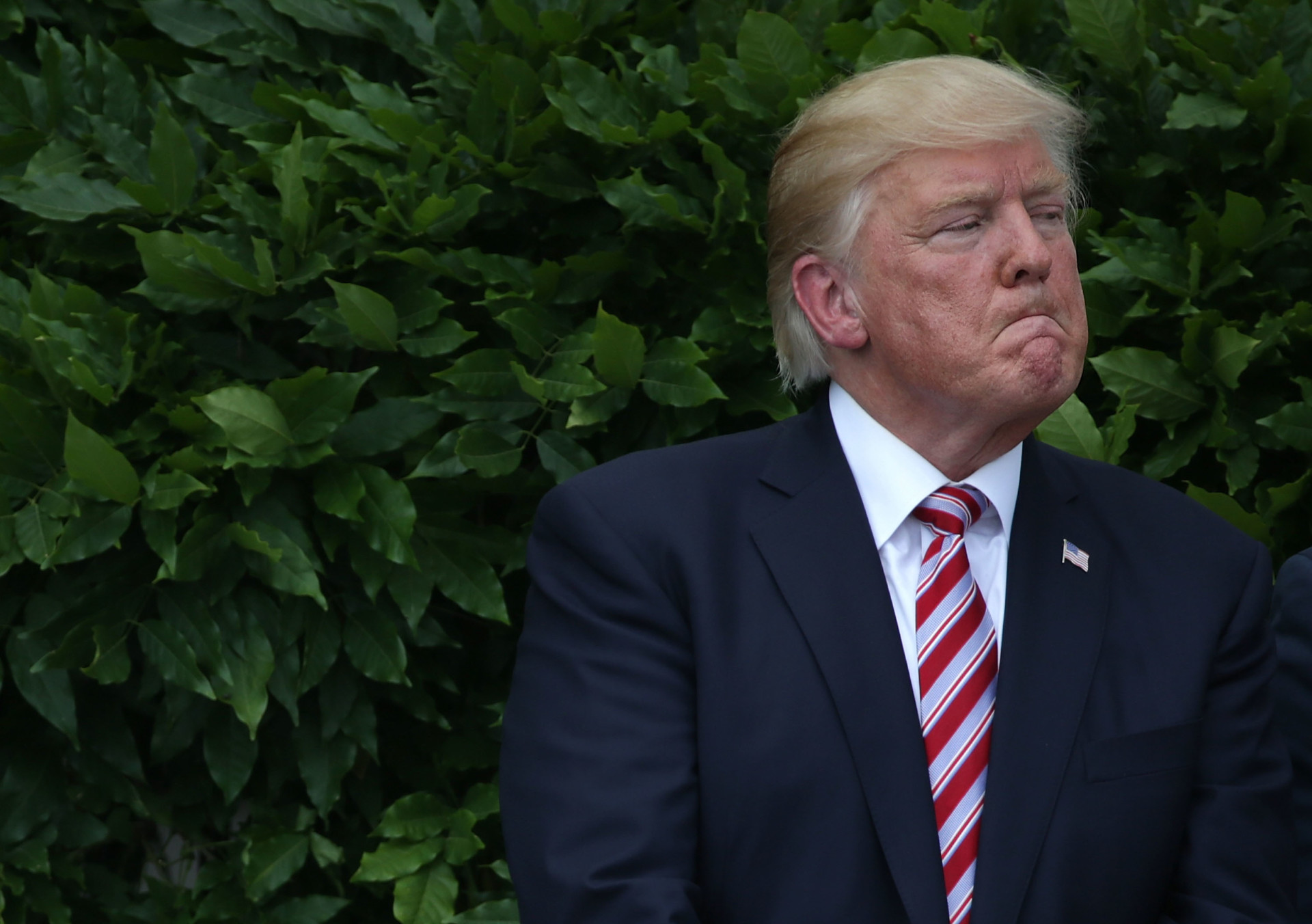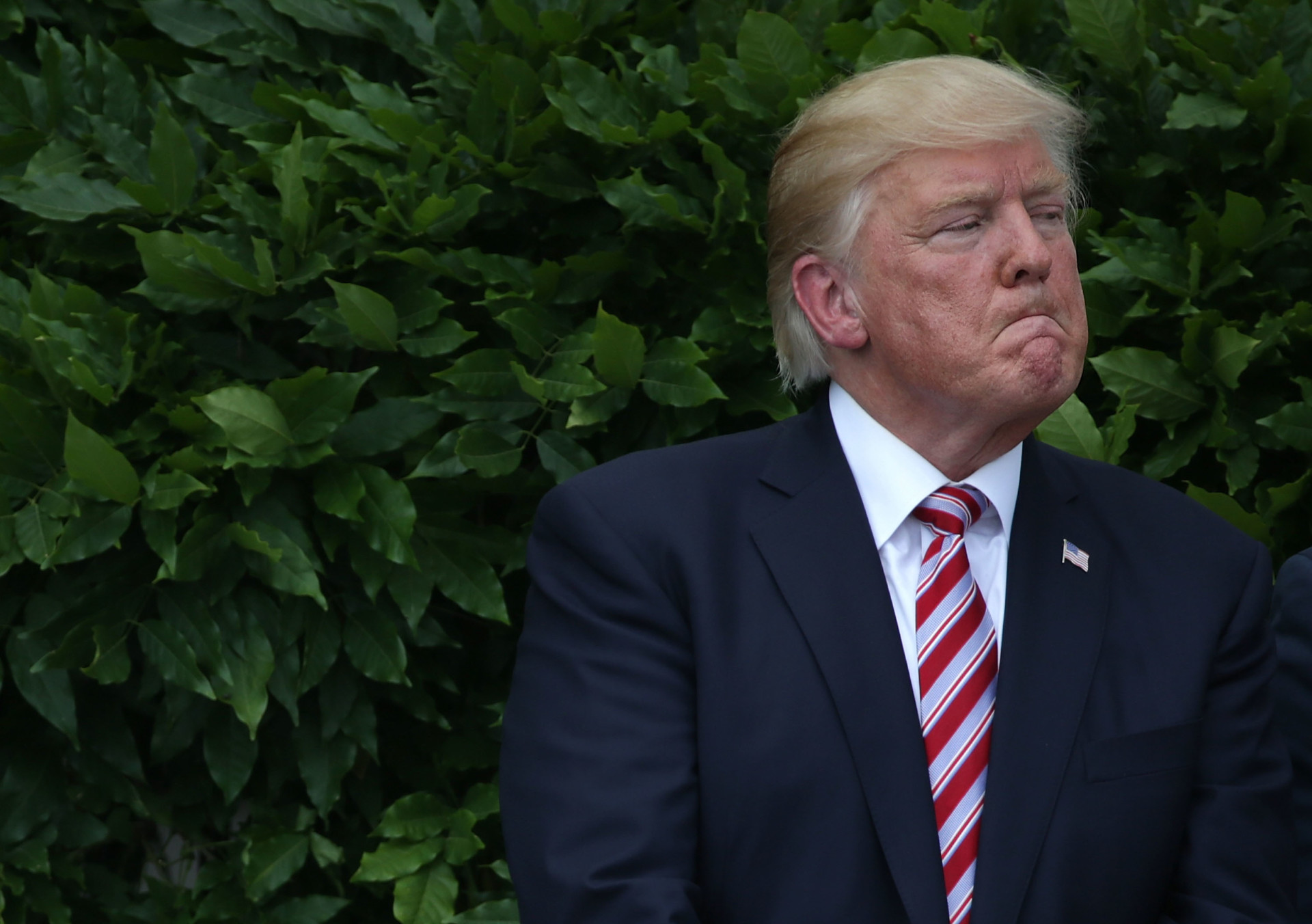 It's been a rough few weeks for President Donald Trump, but a new Morning Consult/POLITICO survey shows his base is rallying around him as the fallout over the firing of former Federal Bureau of Investigation Director James Comey continues.
The president's job approval remained underwater for the seventh consecutive week, with 45 percent of registered voters approving of his job performance and half disapproving. However, 48 percent of Americans who voted for Trump said they strongly approved of him, up 3 points from the prior survey and up 6 points from mid-May, when his base support bottomed out amid coverage of the reasons behind Comey's ouster and a reported classified intelligence leak to Russian officials.
That intensity of support among Trump voters is still down several points from 56 percent at the beginning of his presidential tenure. Overall, 84 percent of Trump voters said they approved of the president's job performance.
Comey's testimony last week before the Senate Intelligence Committee, in which the former director said he felt pressured by Trump to end an investigation into former National Security Advisor Michael Flynn and also disclosed that he had leaked contemporaneous memos documenting conversations with the president in a bid to force the appointment of a special prosecutor, did little to change the general public's view of the circumstances of his dismissal — despite 73 percent of voters saying they'd read, seen or heard a lot or some about it.
Following the hearing, 37 percent of registered voters said Comey's firing was appropriate, compared with 33 percent who said the same in late May. Forty-four percent said it was inappropriate, up 3 points from the late May survey. Forty-seven percent said they believed Trump fired Comey to hinder the FBI's investigation into potential contacts between Trump campaign associates and the Kremlin.
While 43 percent of respondents said they thought Trump's testimony hurt the president, including 58 percent of Democrats and 41 percent of independents, a plurality of Republicans (36 percent) disagreed. Furthermore, 57 percent of GOP voters said they thought Comey's testimony cleared the president of any wrongdoing.
Trump responded to Comey's testimony during a news conference at the White House one day later, effectively accusing him of lying under oath about being asked for a pledge of loyalty and bringing the Flynn probe to an end. A plurality (45 percent) of Americans said they trust Comey more, compared with 32 percent who said they trust Trump. There was a clear partisan divide on the question, with 73 percent of Democrats backing Comey and 64 percent of GOP voters opting for Trump, but Comey was also favored to be honest by nearly twice as many independents as Trump (43 percent vs. 22 percent).
Trump's implication that Comey made false statements differed from explanations offered by House Speaker Paul Ryan (R-Wis.), who said on the day of the hearing that Trump was "new at government" and "not steeped in the long-running protocols that establish the relationships between [the Department of Justice], FBI and White Houses."
Most voters aren't buying that argument: Fifty-four percent, including 70 percent of Democrats and 52 percent of independents, said Trump should not be excused for behavior because he is a political newcomer, citing that the job of the president demands immediate ability to perform all functions. Roughly a quarter (27 percent) sided with Ryan's pitch, including a plurality (42 percent) of Republicans, although 37 percent of GOP voters said Trump should have known better.
And while 63 percent of registered voters previously said they supported Deputy Attorney General Rod Rosenstein's decision to appoint a special prosecutor to investigate Russia's alleged involvement in the 2016 presidential election, many also say they don't approve of Comey's decision to leak the memos in order to force the issue. A plurality (41 percent) said it was unnecessary for Comey to leak the memos, compared with 36 percent who said it was necessary to ensure the appointment of a special prosecutor.
Partisan leanings were again a factor in public sentiment on the question, with 58 percent of Democrats backing the leaks and 66 percent of Republicans opposing them. Slightly more independents (38 percent) sided with Republicans on the issue, compared with 34 percent who agreed with Democrats.
The national, online survey polled 1,990 registered voters from June 8-12 and has a margin of error of plus or minus 2 percentage points. See the full results here.